Pecan Shortbread Christmas Tree Cookies
Have you started your Christmas baking yet? So far I have baked a total of 2 recipes! These Pecan Shortbread Christmas Tree Cookies I am sharing today, and the Chocolate Cherry Snowballs I made earlier this week.
I would normally feel a bit panicked to only have two kinds of cookies made when I usually bake about 10 different kinds. However, this year Tim has decided he wants to help me make our Christmas cookies. I am not sure if that should make me more panicked or not!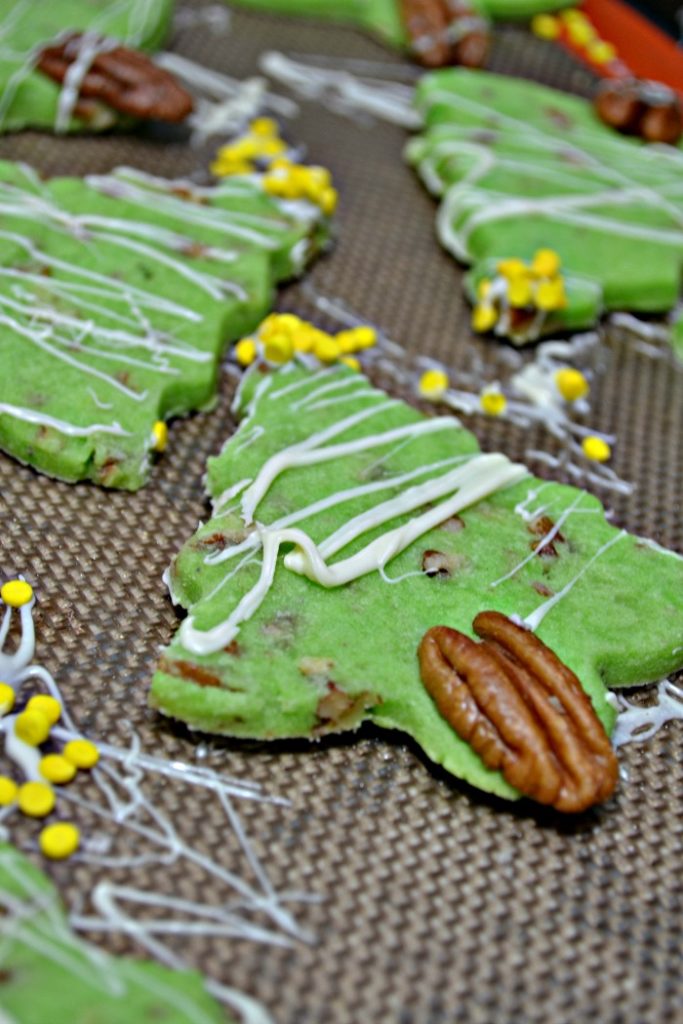 You could have knocked me over with a feather when he announced his desire to bake cookies with me this year. I thought maybe he was just being nice since it is our first Christmas season that the girls aren't here helping with all the Christmas prep. Turns out he really wants to try his hand at baking!
Whatever his reason, I am not about to discourage him! I will certainly welcome the help.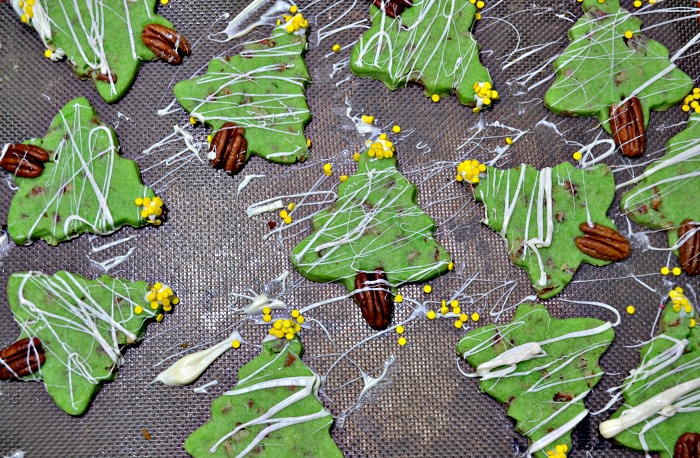 However, this year I am cutting the number of cookies down to a half dozen different kinds. Of course we will be making Cherry Chews, Toblerone Shortbread, and Empire Cookies. I will leave it up to Tim to pick out one or two recipes he wants to make.
There will be plenty to choose from! Today is the final day of Christmas Cookies week. Thank you to Ellen at Family Around the Table and Christie at A Kitchen Hoor's Adventures for hosting this week.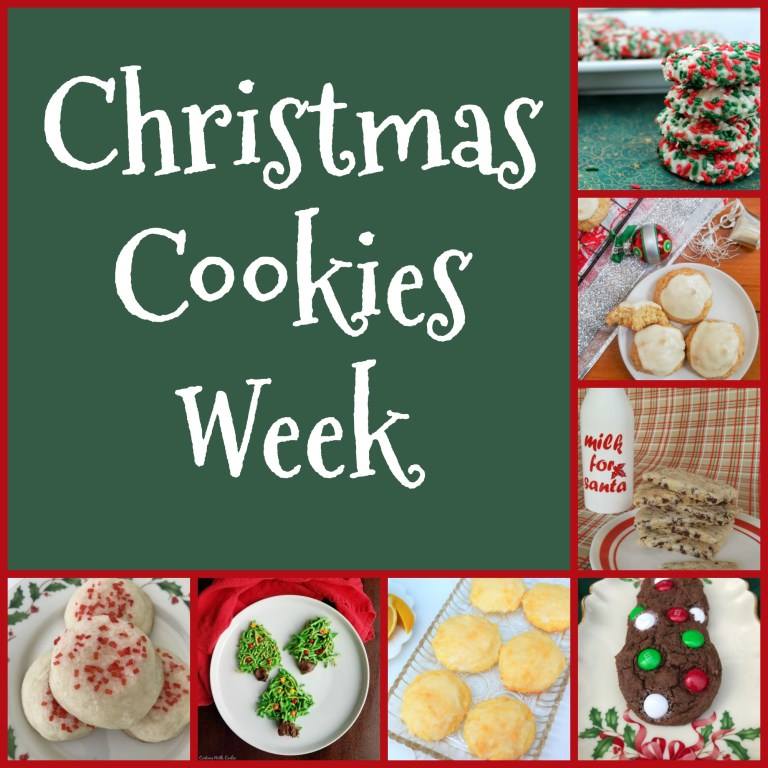 #ChristmasCookiesWeek Friday Recipes
Oh, in case you missed Monday's post, click here to enter for your chance to win a Christmas Cookie Week prize pack! (Contest open to US residents only).
And, don't forget to pin this recipe for these yummy melt in your mouth Pecan Shortbread Christmas Tree cookies!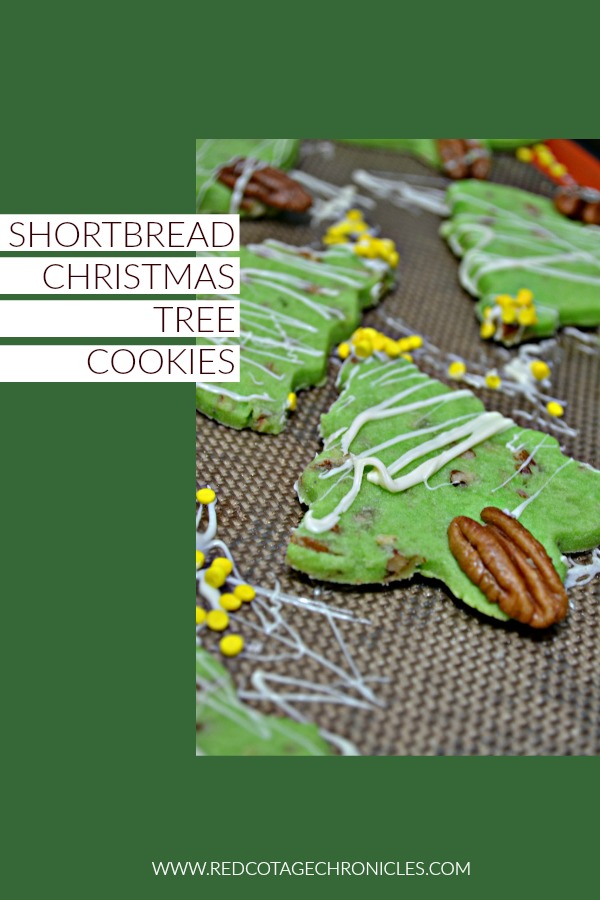 Until next time…..

Pecan Shortbread Christmas Tree Cookies
1 cup butter, softened
2/3 cup confectioners sugar
1/2 teaspoon pure vanilla extract
green food colouring, 5 drops liquid or scant 1/8 teaspoon paste
1 3/4 cup all purpose flour
1/2 cup chopped pecans
24 to 30 pecan halves
3/4 cup white chocolate chips
yellow non-perils or sprinkles
Preheat oven to 325 degrees. Line baking sheet with parchment or Silpat non-stick baking mat.
In the bowl of electric mixer beat butter and confectioners sugar until light and fluffy, scraping down the sides as necessary.
Beat in vanilla and food colouring until well combined.
On low speed, beat in flour just until combined. Add chopped pecans and mix on low until incorporated.
Transfer bowl to a well floured surface and bring it together into a flat disc. Roll dough out to about 1/4 inch thickness. Using a tree shaped cookie cutter dipped in flour, cut out cookies.
Re-rolling the dough as necessary until all the dough is used up.
Transfer cookies to prepared cookie sheet leaving about a 1/2 inch between each one. Press a pecan half into the bottom of each tree to create a stem.
Bake for 13 to 14 minutes until set. Don't let them brown. Remove from oven and allow to cool completely on a baking rack.
While the cookies are cooling melt the white chocolate chips over a double boiler. Dip a fork into the melted chocolate and drizzle over the trees. Place a dot of chocolate at the top of each tree and sprinkle with yellow non-perils or yellow sprinkles.
To make these anytime of the year simply omit the green food colouring and cut into simple rounds!