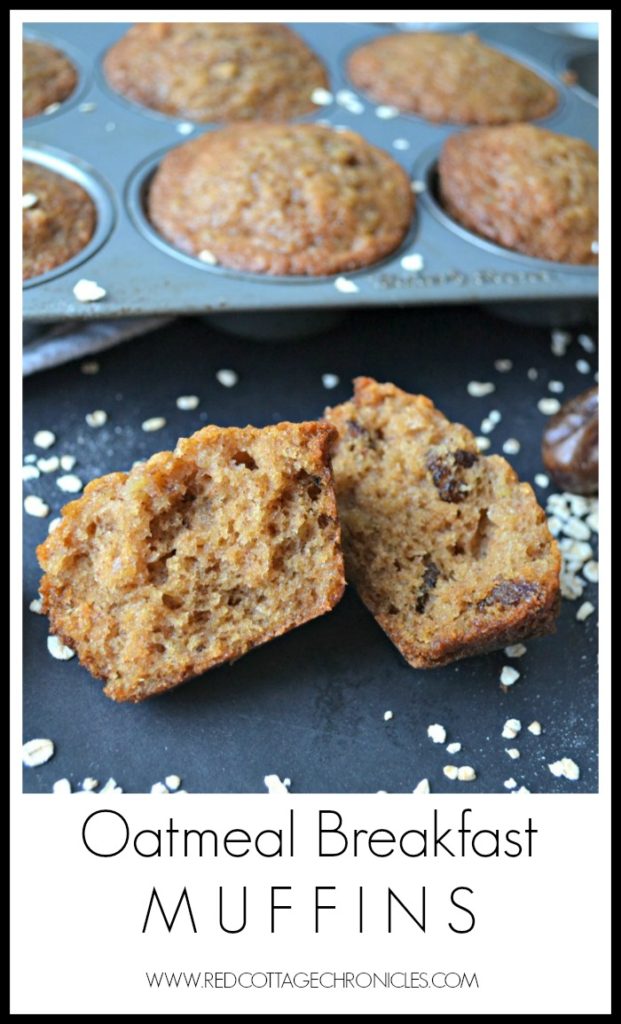 It's been a while, but welcome to another edition of Taste Of Home Tuesday!
I have to admit I am not a big fan of breakfast. I know it is the most important meal of the day, and that is why I do try to have a good breakfast every morning. Sometimes it is just a protein smoothie, and sometimes it is a quick omelet. There are mornings where I simply run out of time and have to have something I can grab and go.
When I am in a morning rush I like to grab a muffin and a glass of milk.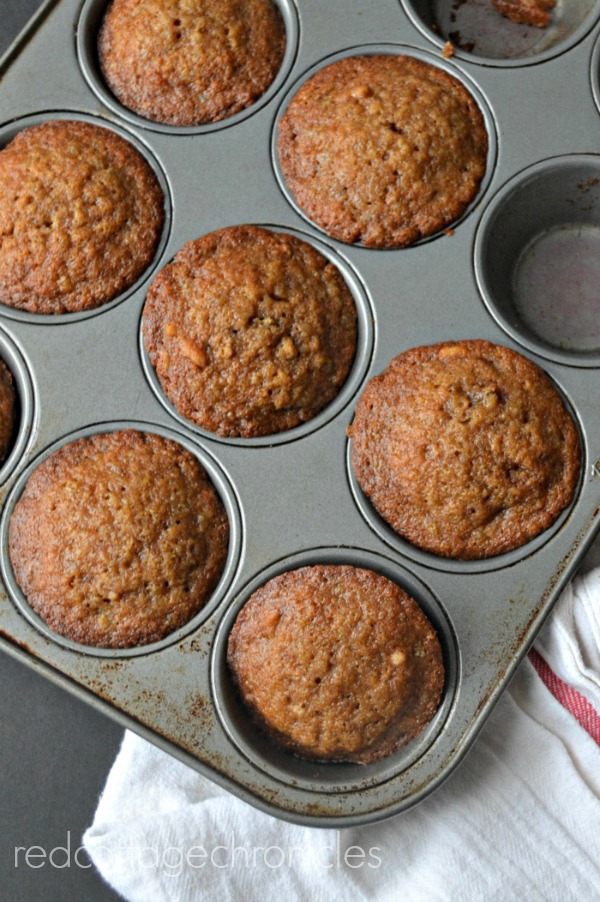 Looking for a new recipe to try I clicked over to Taste of Home and searched for muffin recipes. I came across these breakfast oatmeal muffins that are made from leftover homemade oatmeal.
I didn't have any leftover oatmeal on hand, but I cooked up a serving in no time.
The only substitution I made was adding chopped dates in place of raisins to add some extra fiber and natural sweetness. I mixed them into the dry ingredients.
That is one thing I love about muffins. One mixing bowl for the dry ingredients, one for the wet, combine the two and scoop into muffin tins. Done! No electric appliances necessary.
I also threw in some chopped walnuts because I had a few left over from another recipe and wanted to use them up.
Otherwise I followed the recipe exactly and the result was a delicious, incredibly moist, and filling muffin! So delicious in fact that I couldn't stop at just one!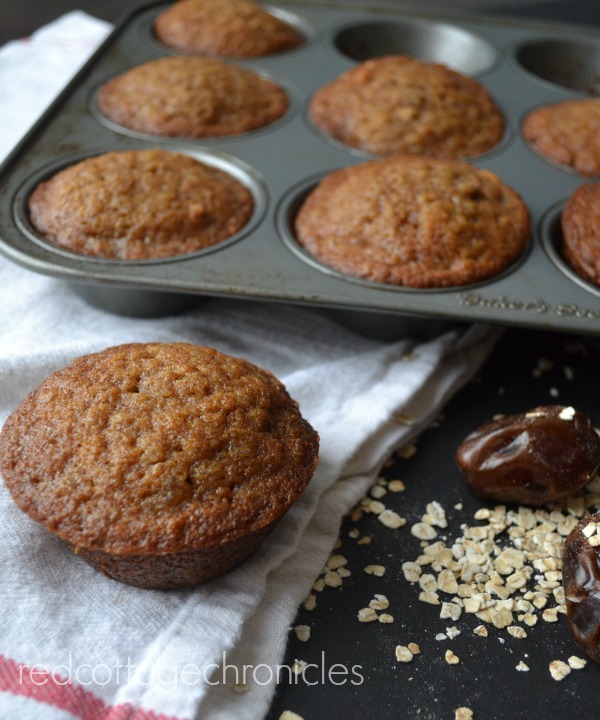 I prefer muffins a bit on the bigger side, so I got 10 muffins instead of 12. They were gone by the end of the day. Apparently nobody in the family could stop at just one!
I already have requests to make them again. Soon. Like today would be good!
You can find the recipe for these yummy Breakfast Oatmeal Muffins by clicking here.
Don't forget it is free to register at Taste of Home, and you can start adding recipes to your recipe box!
Until next time……
Maureen
Are you following Red Cottage Chronicles? Visit the sidebar to follow by email, or Facebook, Pinterest or Twitter!