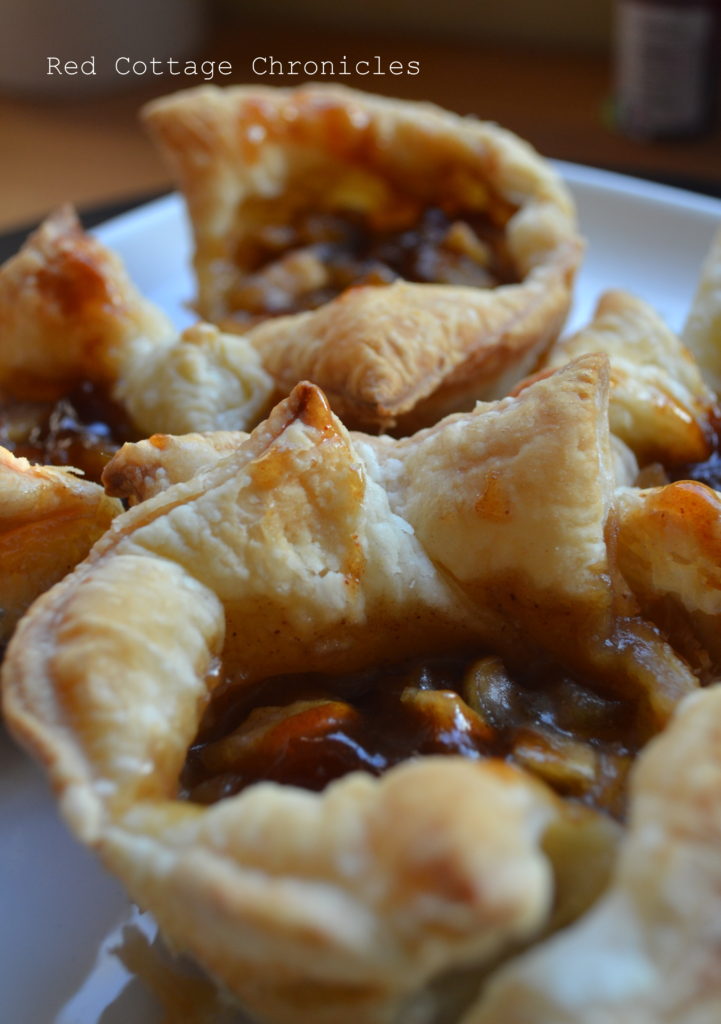 I almost hate to admit it but "visions of sugar plums" are starting to dance in my head!  Not to worry though, I haven't abandoned autumn altogether.  I again was drawn to a recipe published by one of our local grocery stores.
These apple cider tartlets looked too good to pass up.  And with all the apple picking we did this year at Windward Farms it was one more reason to bake with apples.  Not to mention their fresh pressed cider!
The original recipe called for shredded cheddar to be sprinkled on top before serving, but you will notice that I omitted the cheddar.  Not on purpose, I was just loosing light now that our days are getting shorter, and I was rushing to get them finished so I could photograph them before all the natural light was gone!  I totally broke my own rule of baking…..do not rush!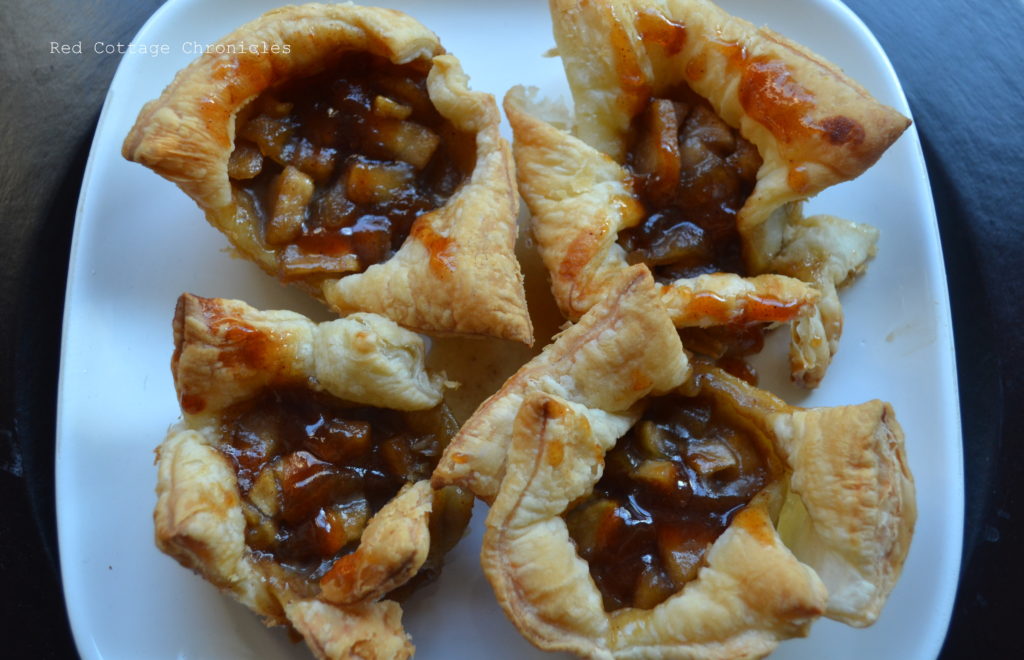 The pastry is simply frozen puff pastry sheets that have been defrosted but are still very cold.  Puff pastry is something I always try to have on hand, either store bought or homemade.
Roll the sheet to 14 by 14 inches and cut into 12 equal squares.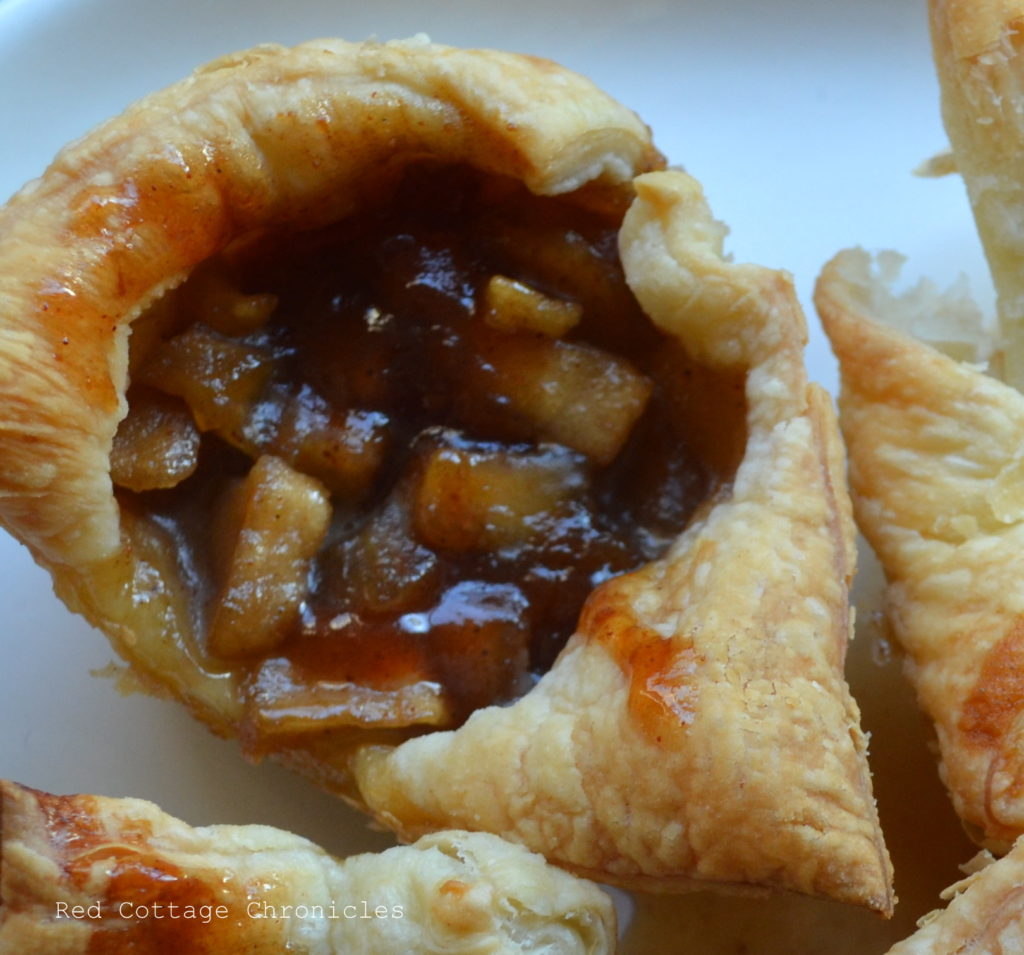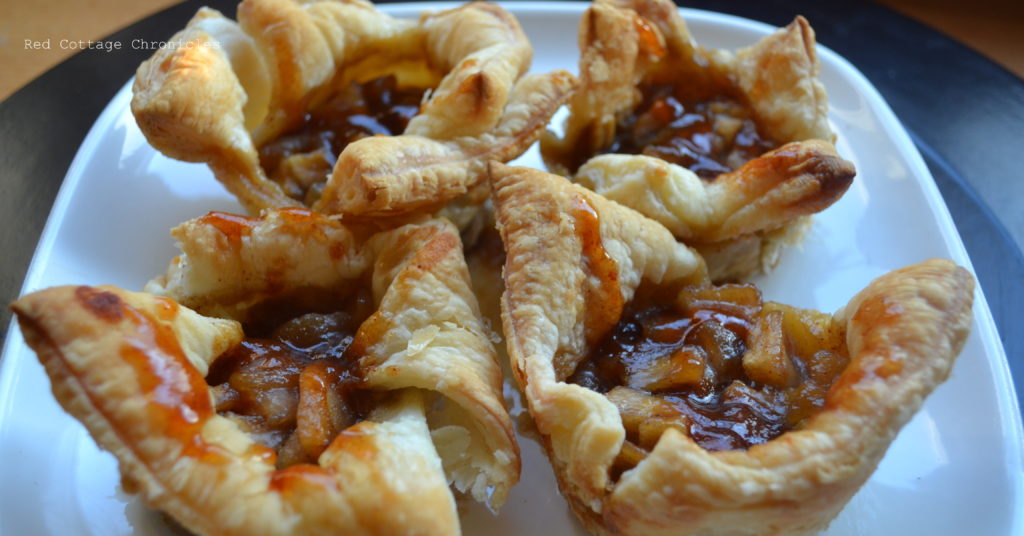 I think these would be amazing with the cheddar on top.  Often I will have a piece of good quality old cheddar with a warm piece of apple pie!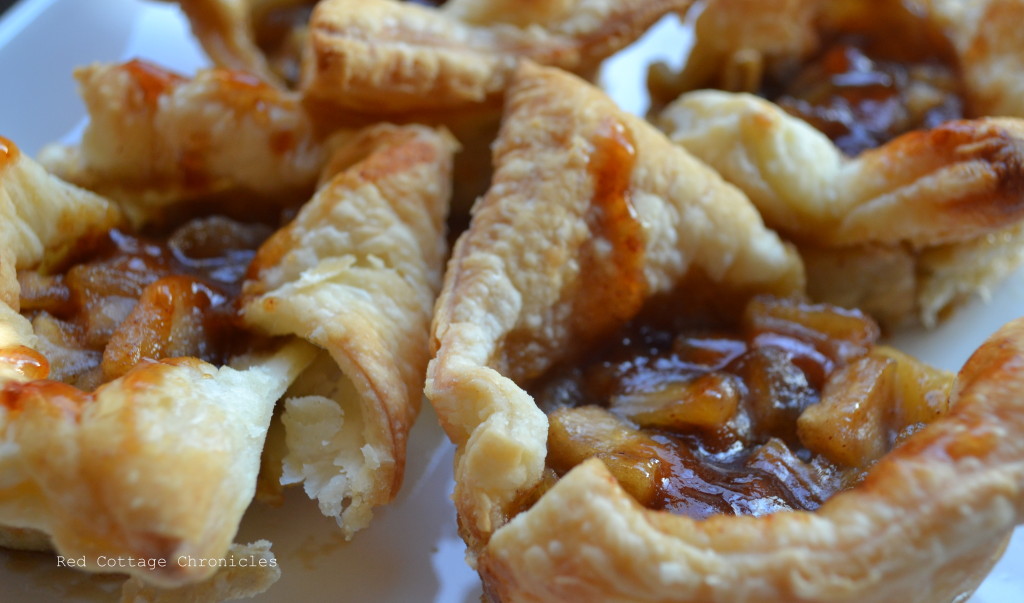 The flaky crust, and sweet apple filling drizzled with an apple cider reduction is the perfect autumn treat!  Try it with some aged cheddar or even some vanilla ice cream.  I really don't think you could go wrong.
ENJOY!
The original recipe, called Apple Cider and Cheddar Tartlets can be found here!
And while we are the subject of apples, I highly recommend these Apple Pie Cupcakes.
So, tell me.  Are you having a hard time keeping your mind on fall and not jumping ahead to Christmas planning?!