My Favourite Oatmeal Cookie Recipe
This oatmeal cookie recipe is a family favourite. It is soft and chewy, lightly spiced, and easy to customize with whatever add-ins you fancy!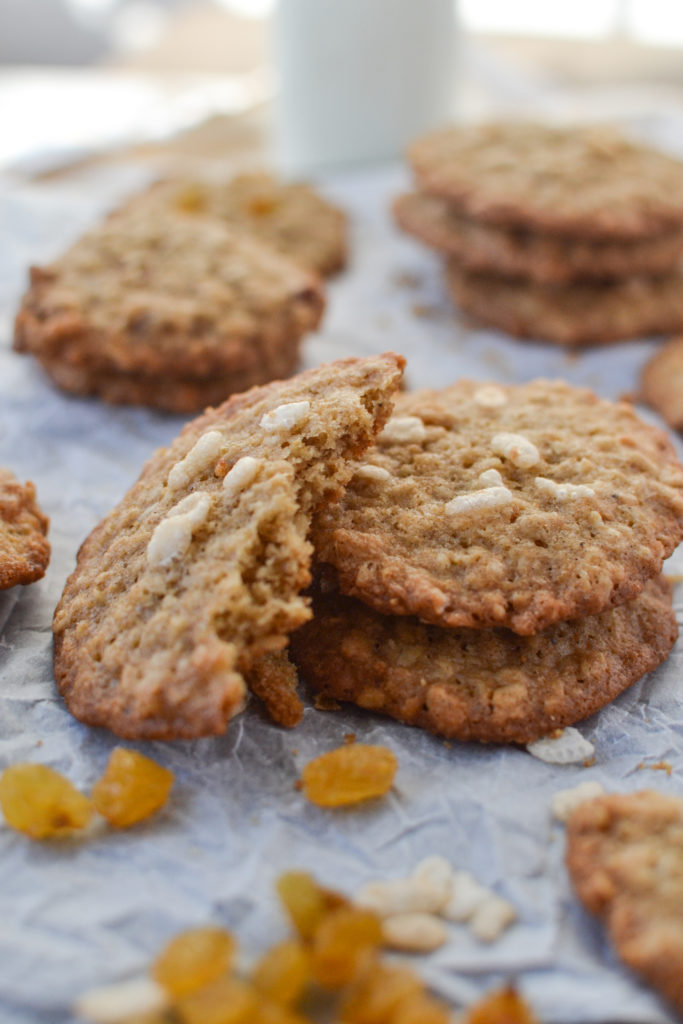 Oatmeal cookies might not be the fanciest looking cookie, but I think it is their old fashioned vibe that make them extra special.
They are kind of nostalgic really. When you think about how many generations have spent time together in the kitchen making this simple cookie. I am sure every family has their own special recipe passed down from their grandmother or mother.
What you will love about this recipe
KID FRIENDLY – Not only can kids help make these easy oatmeal cookies, but they will love eating them too! They are great for lunch boxes or for an after school snack
INEXPENSIVE TO MAKE – made with simple ingredients you already have on hand
FREEZE WELL – easy to freeze, you can easily double the recipe and freeze the dough for baking later, or bake it all up and freeze the cookies in an air tight container for up to three months
What I love about this recipe is the soft, chewy texture that results. But, even more so is the combination of spices that give them that extra special flavour.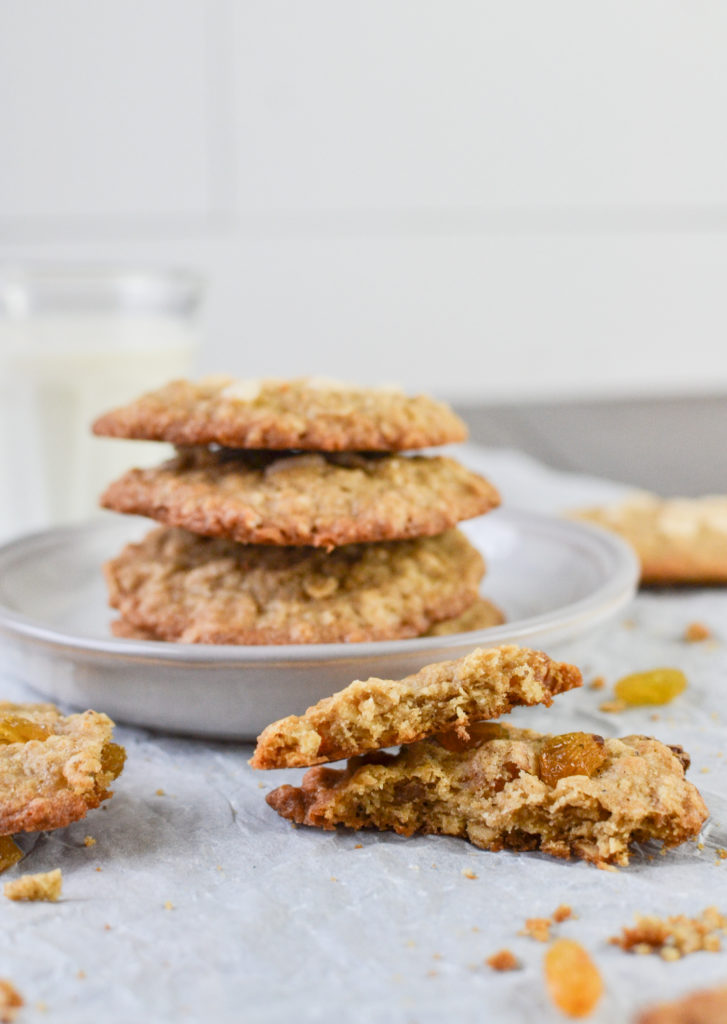 Are Oatmeal Cookies Healthy
I would love to tell you that this is a healthy option, given the sugar and white flour used in the recipe I wouldn't exactly call it healthy. However, I always consider homemade cookies a healthier option than commercially prepared cookies since I know exactly what is in them! No unknown chemicals or preservatives, or things I can't pronounce.
Enjoying a cookie or two with a cup of tea can be very good for your soul!
Ingredients for Oatmeal cookies
butter
white granulated sugar
brown sugar
eggs
vanilla
rolled oats
all purpose flour (if you have the option, fresh milled flour is definitely the best choice)
baking soda
salt
cinnamon, allspice and cloves
optional add-ins such as crispy cereal, raisons, or chocolate chips
Oatmeal Cookie Recipe Instructions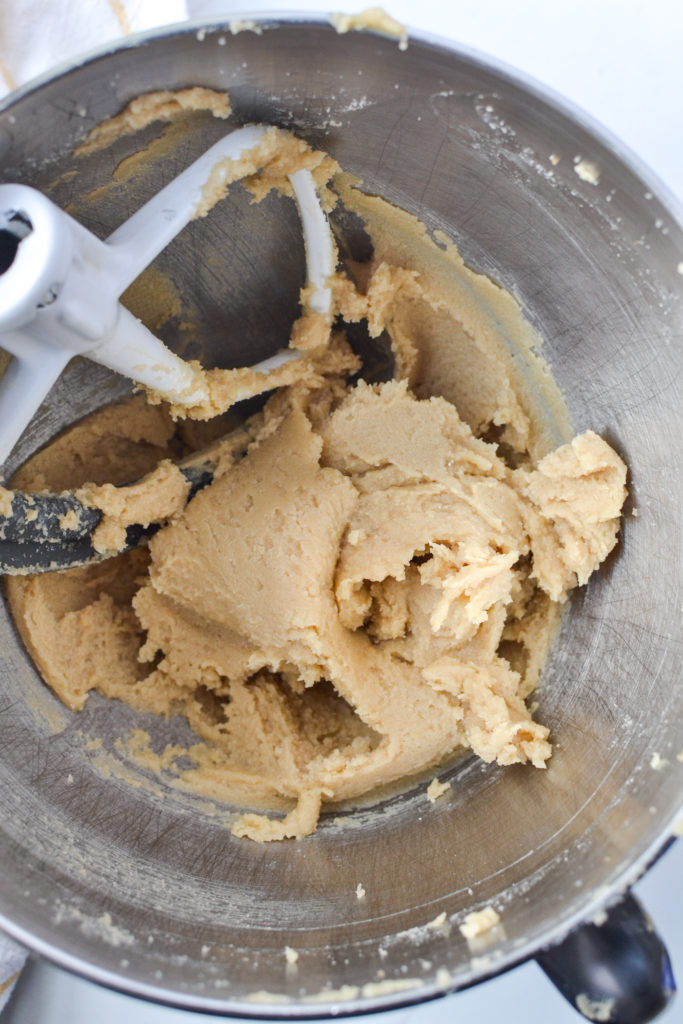 Cream together the butter and sugars until light and fluffy. I always used to rush this step, but allowing 2-3 minutes to really get these ingredients blended and fluffy is well worth it.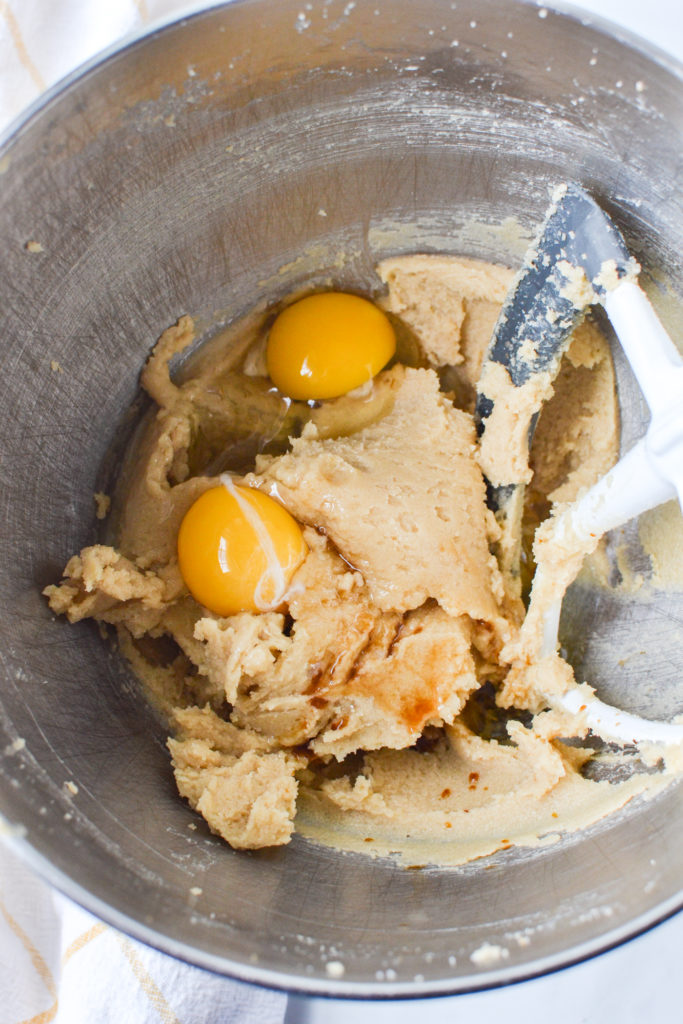 Add the eggs and vanilla, and mix well for another minute to fully incorporate.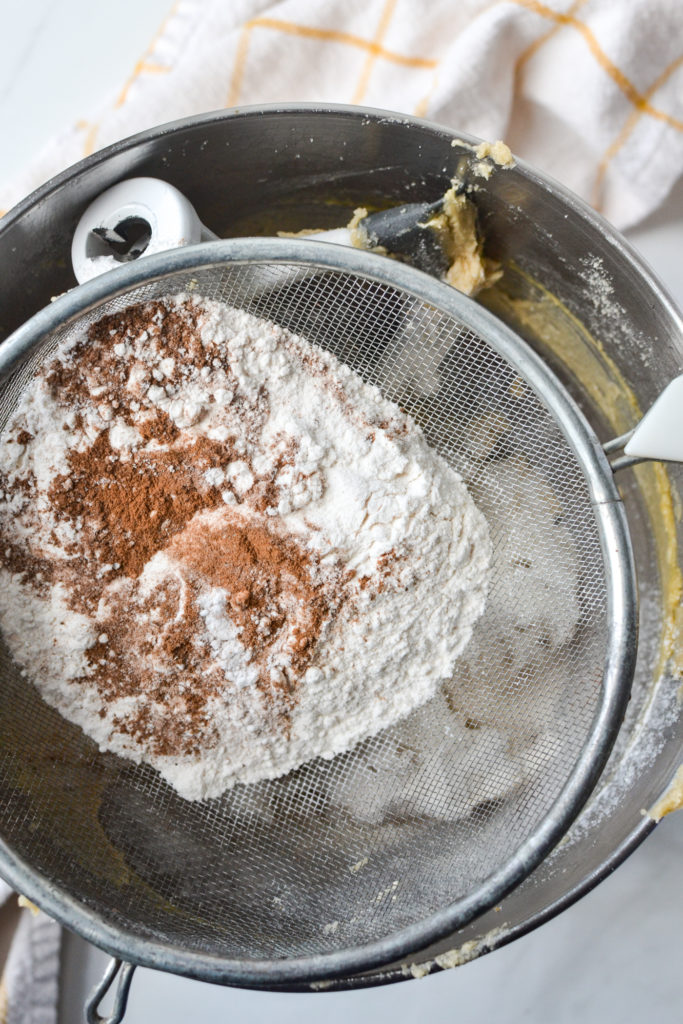 Sift the flour, salt, baking soda and spices into the batter. Mix just to combine.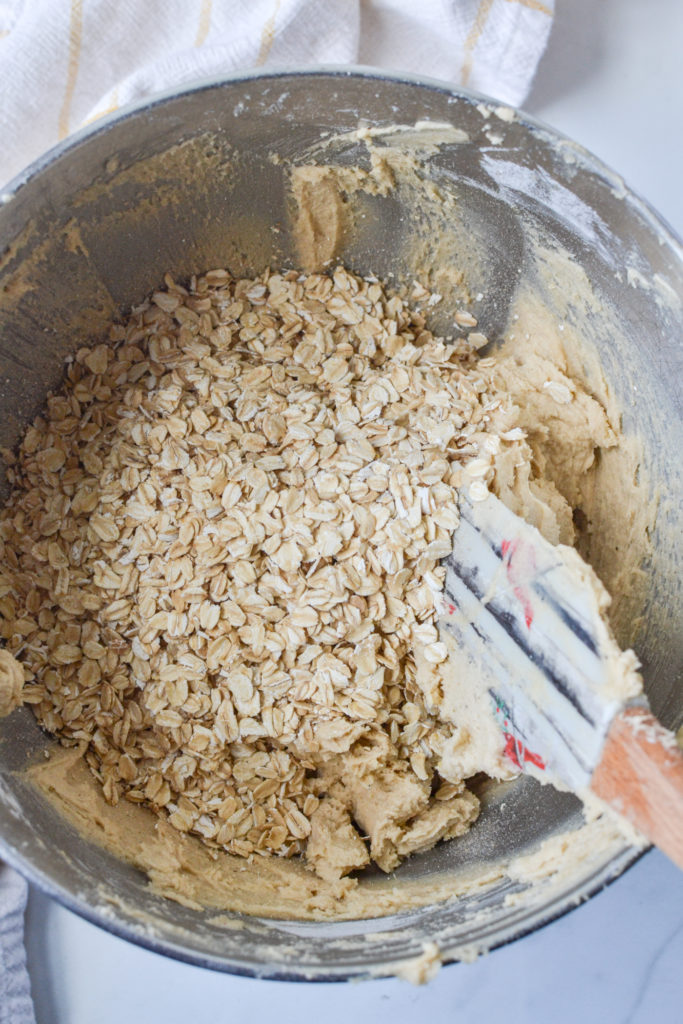 Add rolled outs and with mixer set to stir, mix until well combined.
After oats are well incorporated, feel free to add in any of the extra's you want. I separated my batter into two and added raisons into half and crispy cereal into the other half.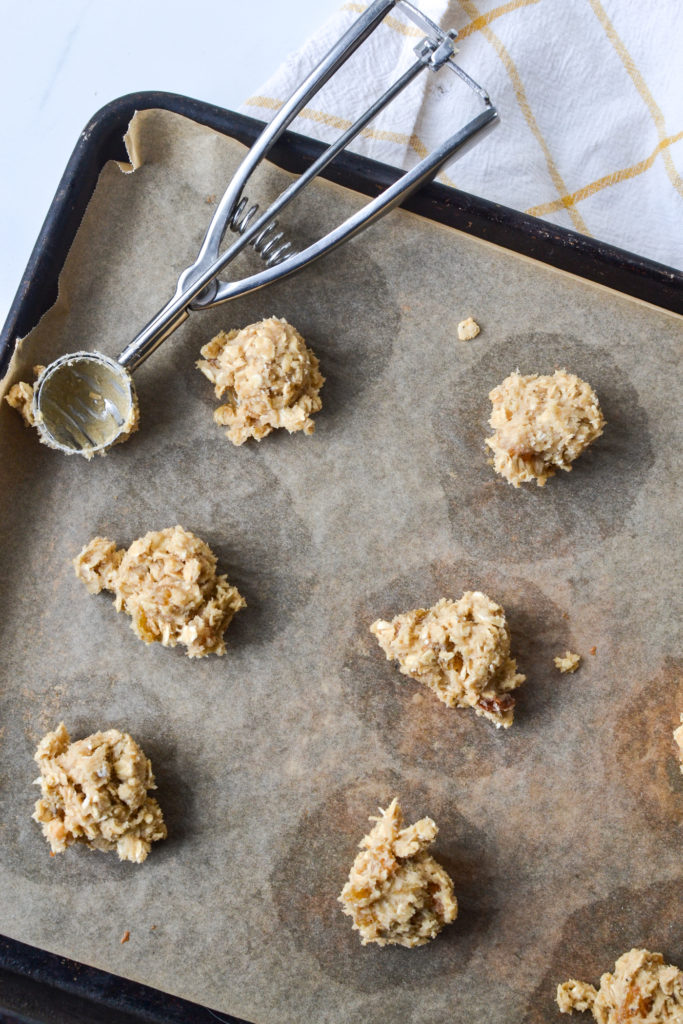 Scoop dough onto a parchment lined baking sheet, allowing 2 inches for cookies to spread. I use a cookie scoop for portioning out my dough onto the cookie sheets.
Bake for 10-12 minutes until edges are just starting to turn golden.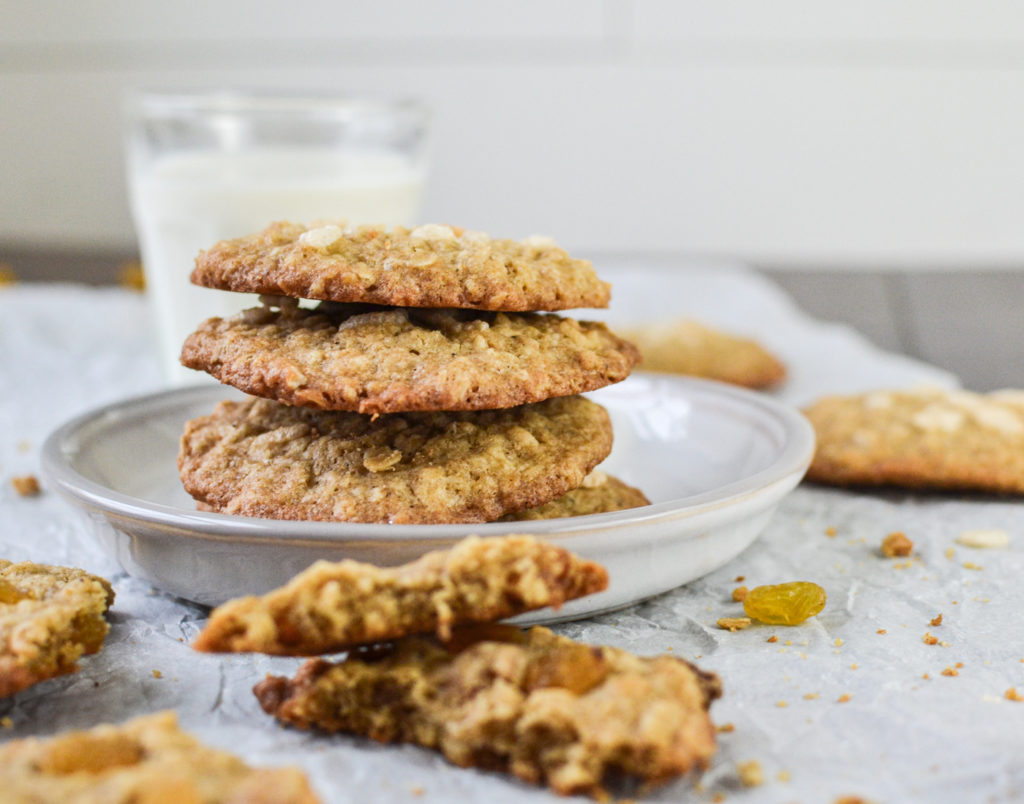 Whether you are baking for the holidays or just looking for an oatmeal cookie recipe that is easy and delicious you will definitely want to add this one to your recipe box!
PIN IT FOR LATER!!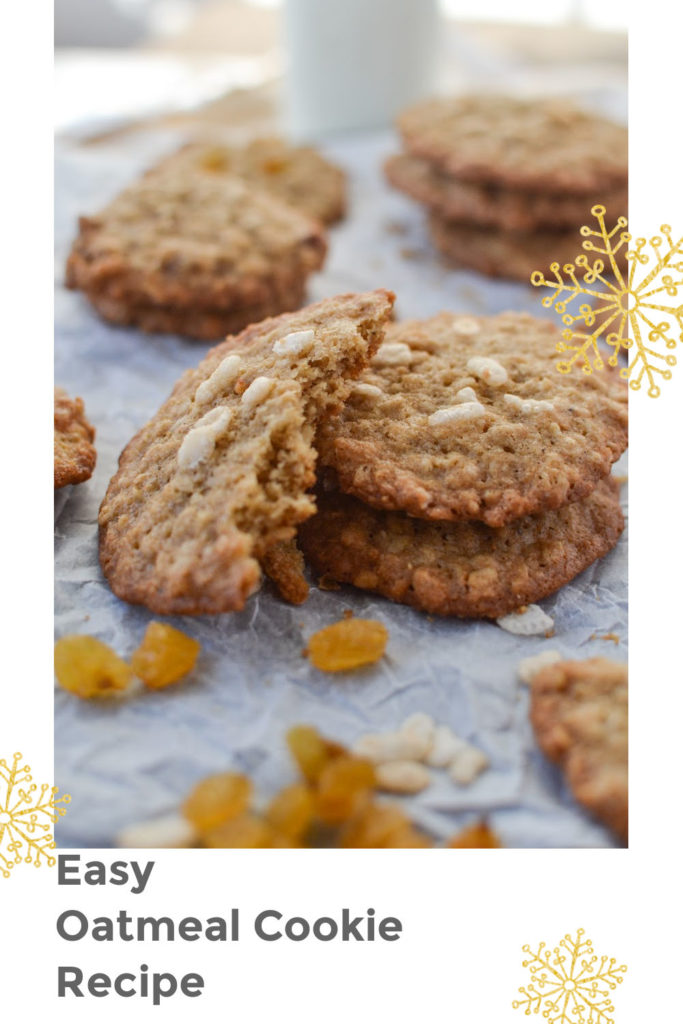 More cookie recipes you will love…
White Chocolate Cranberry Cookies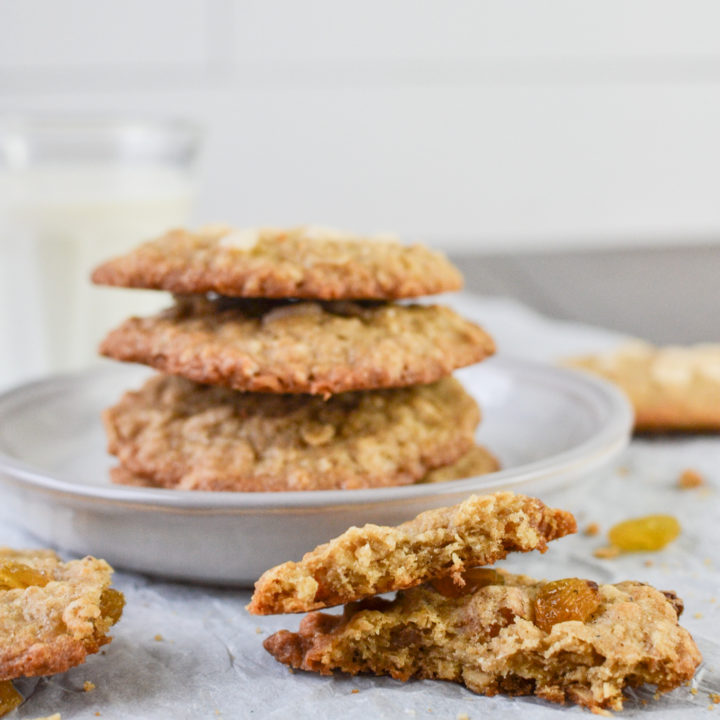 Soft & Chewy Oatmeal Cookie Recipe
Yield:
3 dozen large cookies
Cook Time:
12 minutes
11 seconds
Total Time:
22 minutes
11 seconds
This oatmeal cookie recipe results in delicious soft and chewy cookie that you can customize to your liking with add-ins such as chocolate chips or crispy rice cereal. Easy to make with ingredients you have in your pantry it is sure to be a family favourite.
Ingredients
1 cup unsalted butter
1 cup granulated sugar
1/2 cup brown sugary, lightly packed
2 eggs
1 teaspoon vanilla extract
1 1/4 cup all purpose flour
1/2 teaspoon baking soda
1/4 teaspoon salt
1/2 teaspoon cinnamon
1/4 teaspoon allspice
1/8 teaspoon ground cloves
2 1/4 cup rolled oats
1 cup chocolate chips, raisins or crispy cereal (optional)
Instructions
Preheat oven to 350 degrees and line baking sheets with parchment paper or non-stick baking mat
In the bowl of an electric mixer cream together the butter and the sugars until light and fluffy (2-3 minutes)
Add eggs and vanilla and beat for 1 minute.
Sift in flour, baking soda, salt and spices and mix well
Add oats and mix on low speed just until combined. Stir in any additional add-ins you wish
Drop dough by heaping tablespoons onto prepared baking sheet, leaving 2 inches between each
Bake at 350 for 11-12 minutes, just until edges are golden. Remove from oven, allow to rest on cookie sheet for about 1-2 minutes and then transfer to cooling rack.
Notes
Store any cookies in an air tight container for 2-3 days at room temperature or wrap tightly and freeze for up to 3 months.