Blush – A Sparkling Wine Cocktail
Whether you celebrate Valentine's Day with your sweetheart or Galentine's Day with you best girl friends, you are going to love today's post! Not only am I sharing the easiest and yummiest sparkling wine cocktail, but 7 of my friends sharing their favourite Valentine Cocktail recipes. Of course I am sharing them all with you too!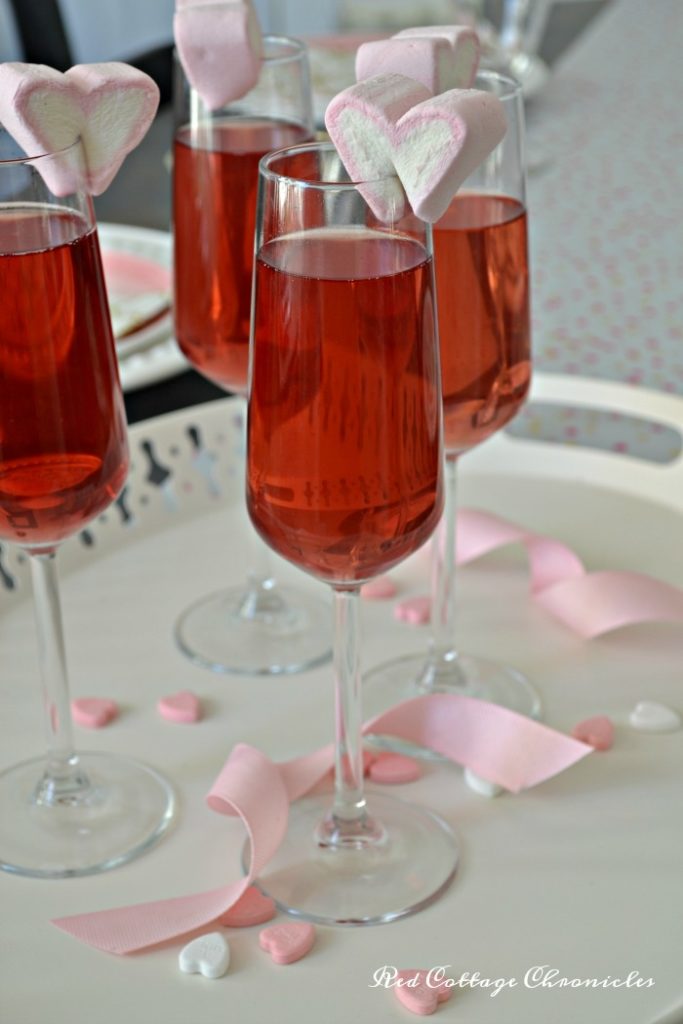 When it comes to cocktails, or any alcoholic beverages for that matter, I always go for the fruity, sweet drinks. And, sparkling wine is a great base to many a fruity cocktail!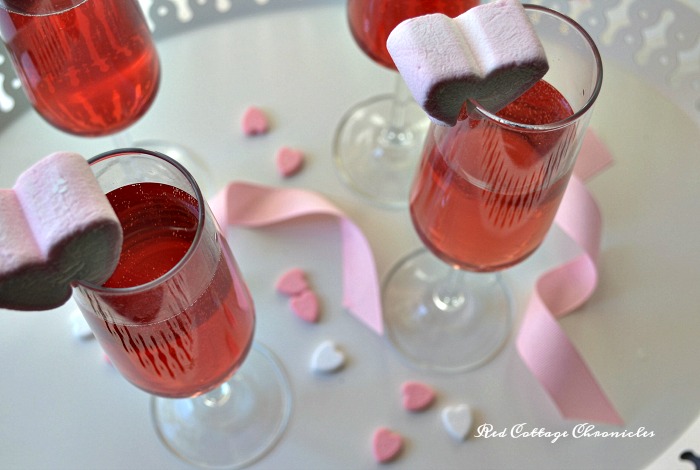 Like many sparkling wine cocktails, this only requires two ingredients, yet is full of flavour and personality! It's pink blush hue makes it perfect for Valentine's Day but really could be enjoyed any time of year.
While my version is very budget friendly since I used an inexpensive sparking wine, but you could certainly adjust it to any budget. Use a mid-priced Prosecco or even a high end Champagne depending on your budget and your taste!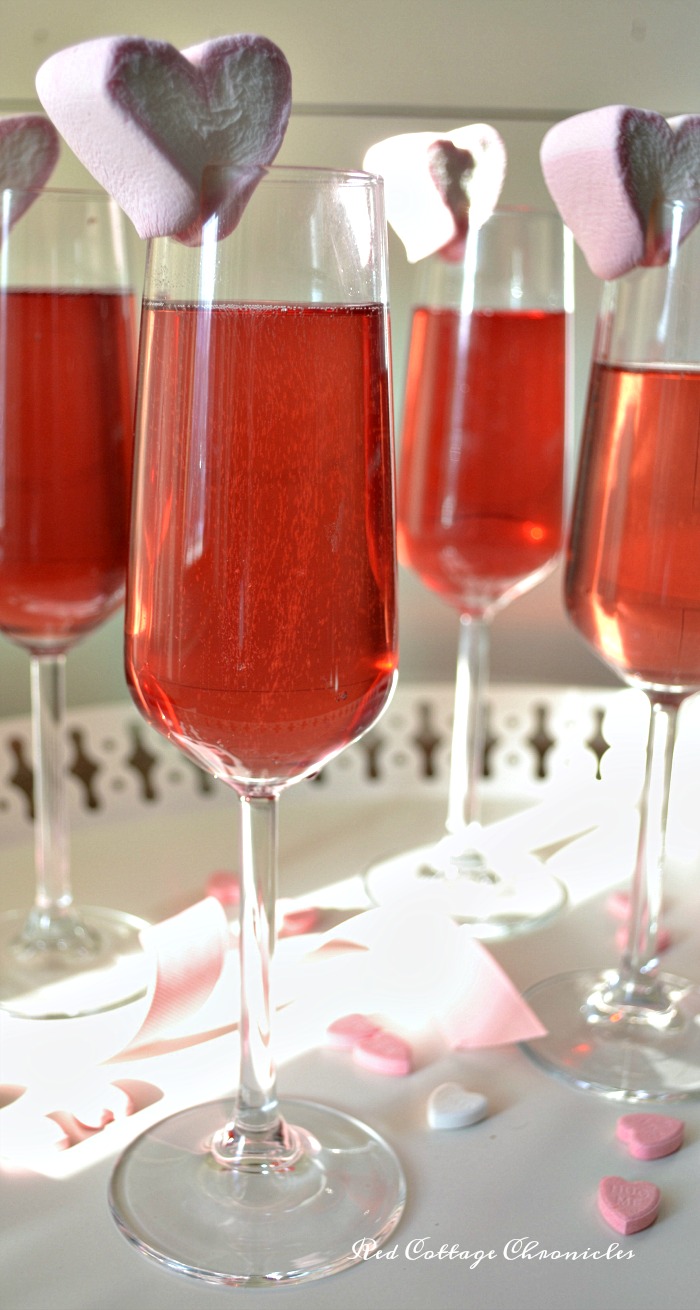 Simply add a splash of pomegranate juice to the bottom of a champagne flute, fill with sparkling wine and for an extra sweet treat, add a heart shaped marshmallow to the rim!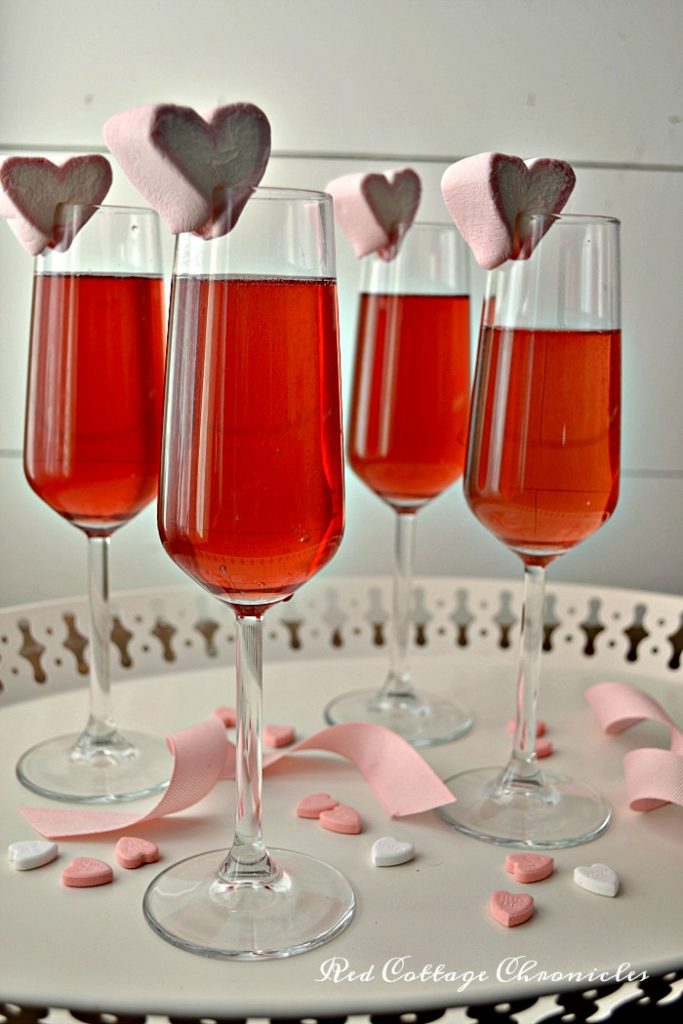 For an extra festive touch, serve on a tray scattered with heart shaped candy and ribbon swirls! Or, place a glass at each place setting to add a pop of colour to your Valentine's taplescape!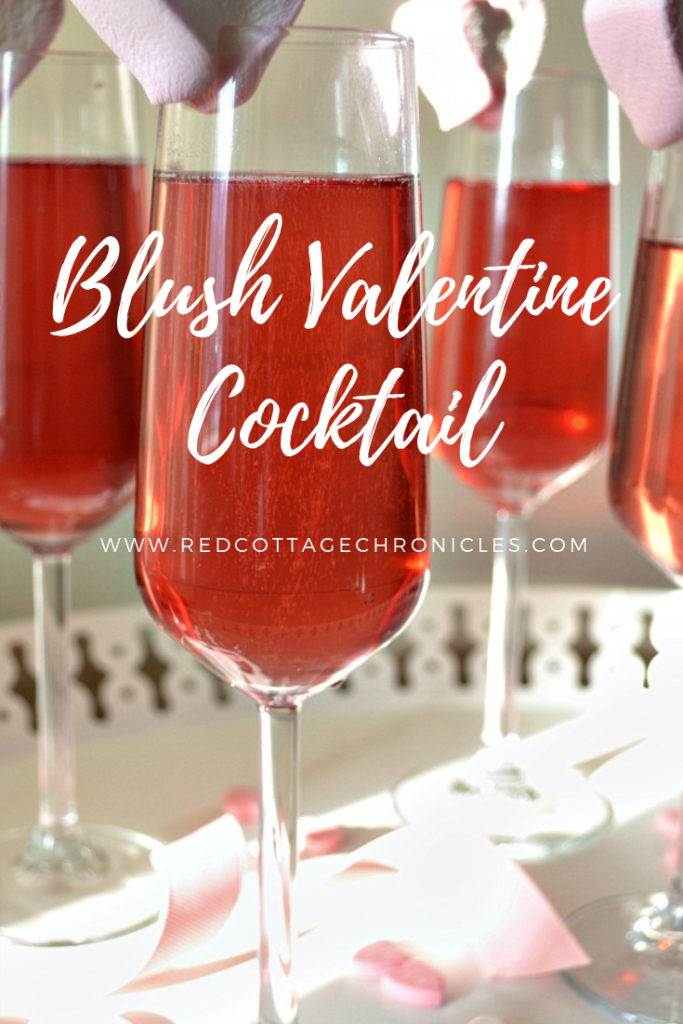 As promised, you will find links to all the Valentine's Day Cocktails below! You won't want to miss a single one!
Blush Cocktail from Red Cottage Chronicles • Raspberry Chocolate Martini from Create & Babble

Until next time……