This shop has been compensated by Collective Bias, Inc. and its advertiser. All opinions are mine alone. #TeaProudly #CollectiveBias
What are you doing to celebrate this upcoming Victoria Day Weekend? While I look forward to it every year with great anticipation as it marks the unofficial start to summer here in Canada, this year I am extra-excited! This year I will be kicking off the weekend with the Royal Wedding! How fitting that Prince Harry and Meghan Markle are getting married on the weekend that celebrates Queen Victoria.
You guys, I am probably way more excited than I should be! I am one of those royal watchers who just loves the tradition that surrounds the royal family!
My family (at least the ladies) have been getting up at the crack of dawn for pretty much every royal event in my memory! The weddings of Prince Charles and Lady Diana, Prince Andrew and Fergie, William and Kate of course. My earliest memory is the Silver Jubilee in 1977, when I was just 12 years old. Our alarm will be set for 4AM and we will be tuned in to watch all the pomp and circumstance.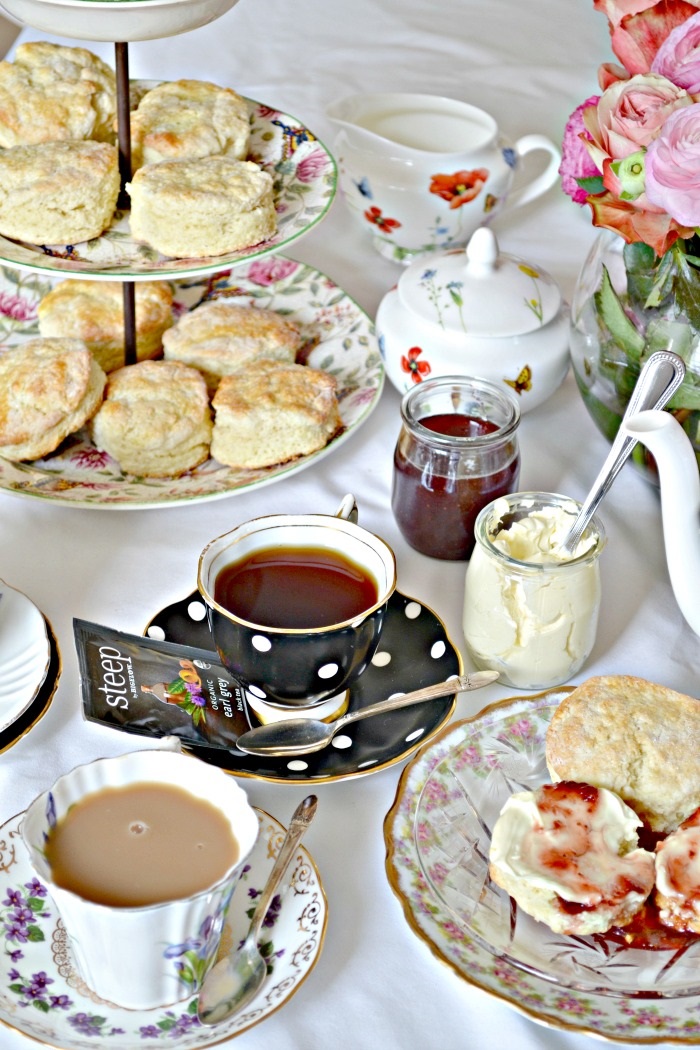 What kind of royal watchers would we be if we didn't include a proper tea! Now, we can't really call it an afternoon tea because it is 4AM and that isn't in the afternoon now is it. Definitely not high tea. But, we will be enjoying freshly brewed tea in our finest china tea cups and freshly baked English scones with clotted cream and jam! My mom has the best English scone recipe I have ever tasted and I will be sharing it with you today!
I think I can blame my proper English grandfather for my preference to tea over coffee. He and my nana always enjoyed a good cuppa. One of the memories etched into my mind is my nana's tea pot sitting on the counter beside the stove on the little trivet, tucked under the warmth a quilted tea cozy. Tea was part of their routine each and every day. My nana made preparing a cup of tea seem like a real art. After all, there are proper steps to prepare the perfect cup. After it was brewed to perfection I would drink it with milk and sugar!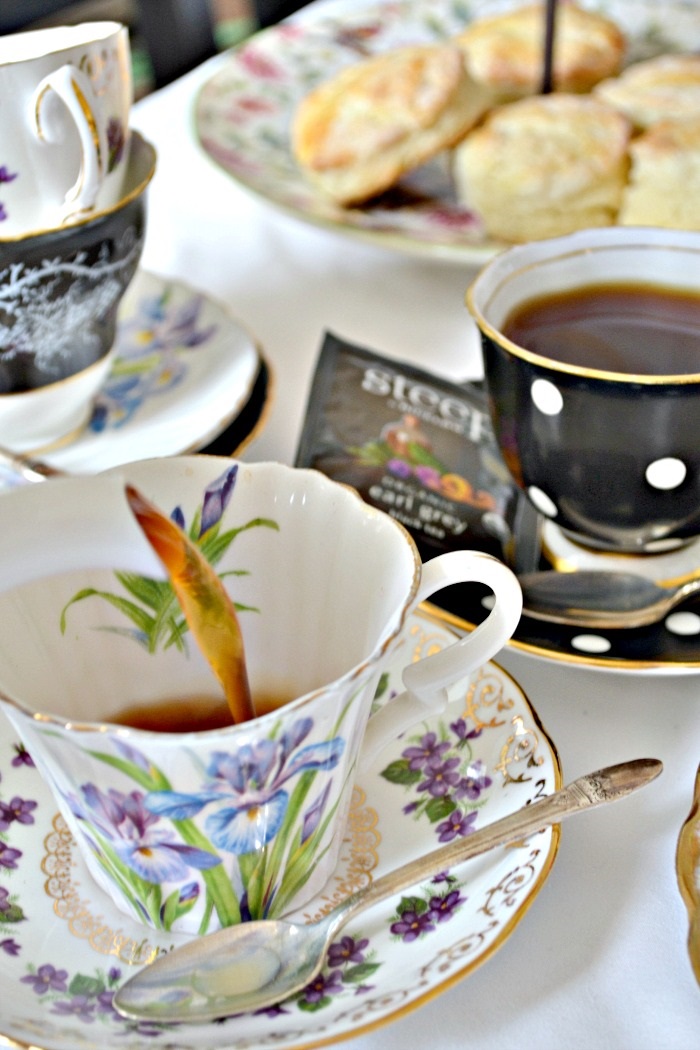 I am following in their footsteps and continue to Tea Proudly. In fact, I have my own daily tea routine which includes a cup of freshly brewed tea and a little piece of dark chocolate each evening as I wind down. I don't add sugar anymore, but a splash of milk is a must!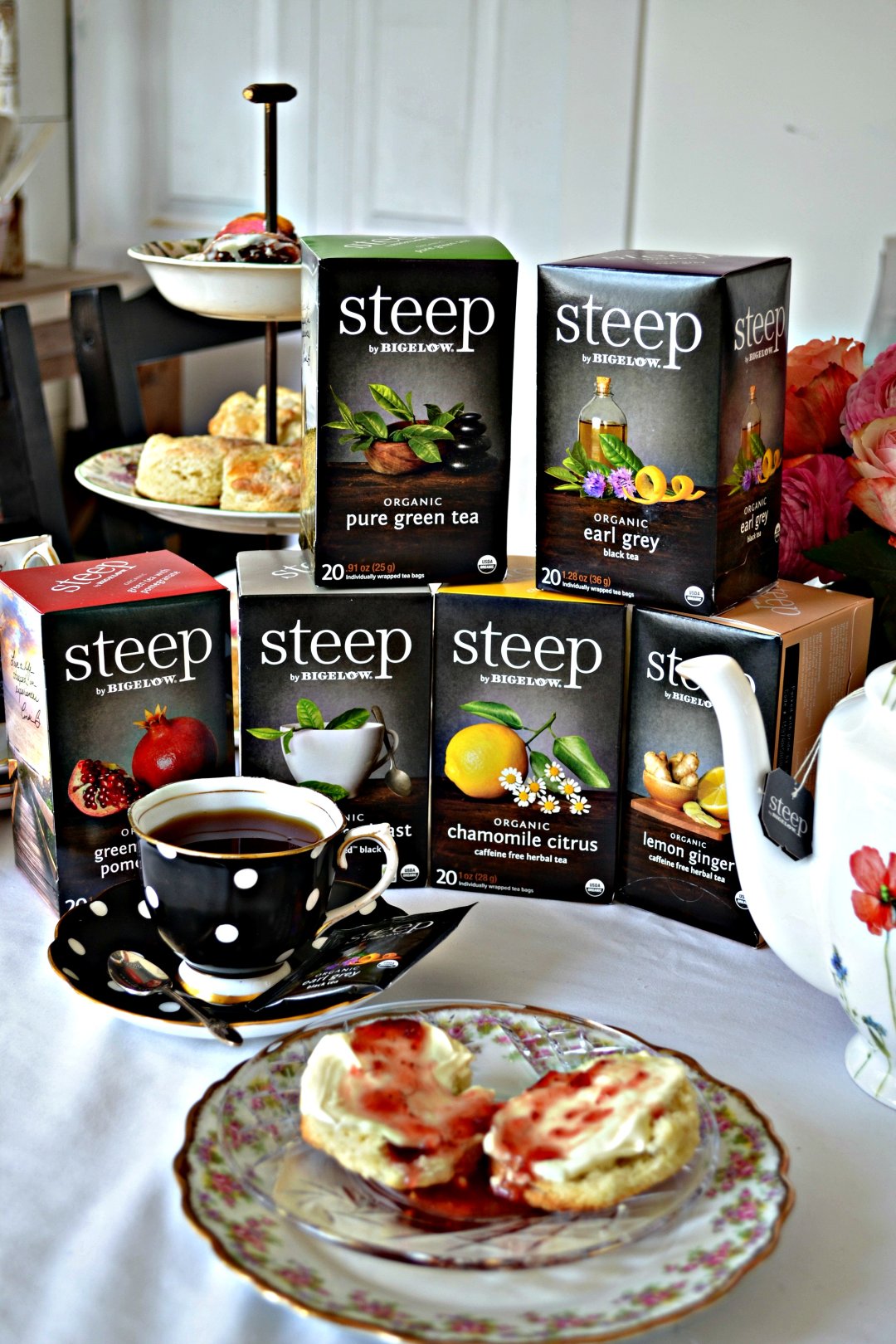 Want to try new Bigelow Tea this summer, simply hover over the photo above and click through to purchase!
I was excited to learn recently Bigelow Tea introduced their new line of teas to Canada, available at Walmart. Just in time for our royal celebration, Steep by Bigelow Tea is a line of organic tea in 6 flavors that fit all my tea drinking favorites! Chamomile Citrus and Lemon Ginger both of which I enjoy the soothing lemon flavor in the evening, Green Tea with Pomegranite and Pure Green Tea for pick-me-up afternoon cuppa and of course English Breakfast and Earl Grey both fitting for anytime but especially the morning of this Royal celebration. I really enjoy that they are organic, yet the price point is very reasonable!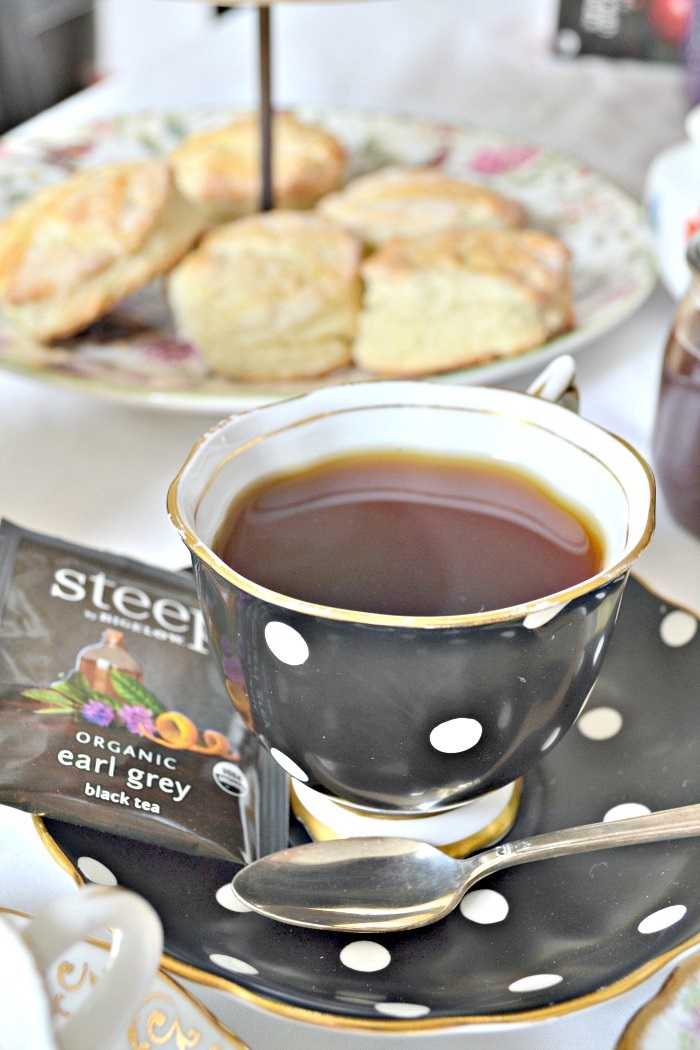 There is just something about indulging in a hot cup of delicious English Breakfast tea and a warm scone. My mom makes the best English Scones, which by the way are quite different than the American version. The main reason being, American scones contain more butter than their English counterpart. With less butter in the scone, you can feel a little less guilty about slathering butter and clotted cream on the scone! Sweeten it with a touch of homemade strawberry jam. Just a whole lot of yumminess!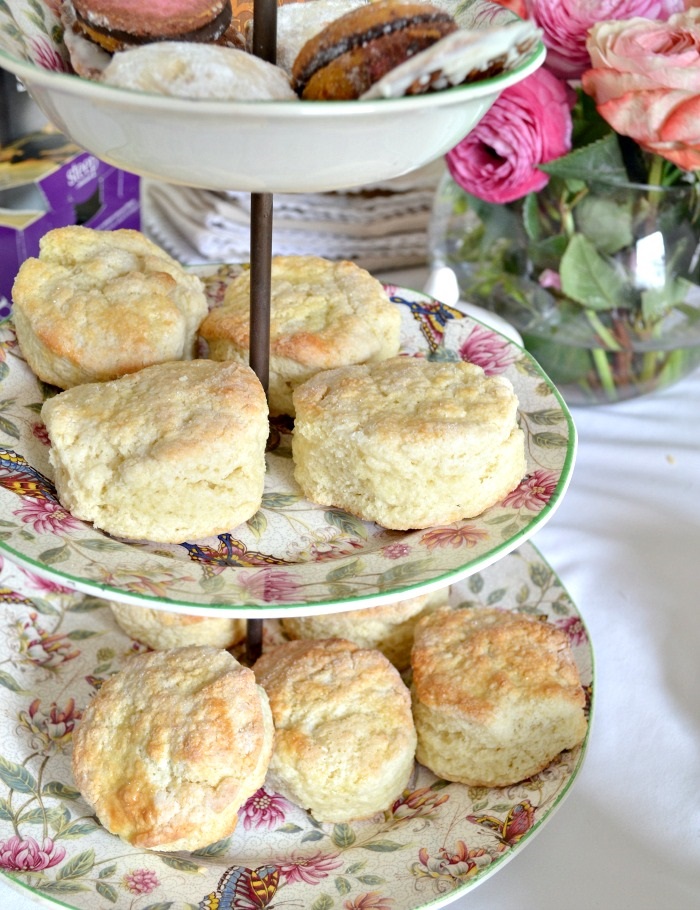 I am delighted to share the scone recipe she uses with you today, as I really do think they are the best! She got the recipe from one of the ladies at church and it is the same recipe they served for their annual Afternoon Tea fundraisers every year.
When it comes to the wedding, although I love watching the procession, anticipating the brides dress, and then the parade along The Long Walk back to Windsor Castle, my favorite part is the ceremony itself. I absolutely love old churches and St.George's Chapel is a stunner. It is just all so romantic. A real life fairy tale!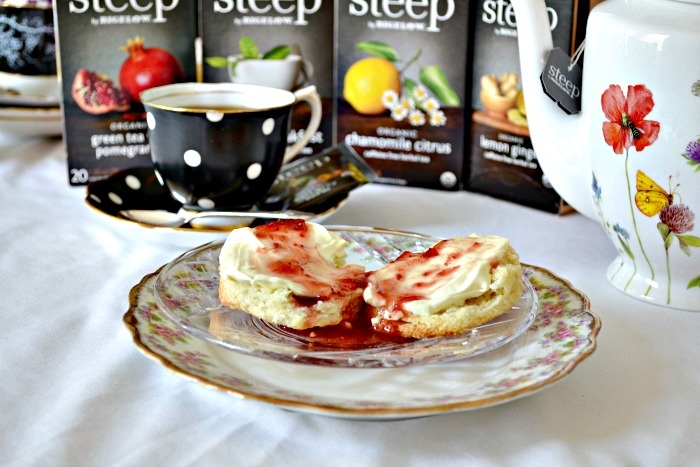 To make it even easier for you to celebrate the Royal Wedding in true English style, just hover over the photo of all 6 flavours above and click through to Walmart.ca to purchase! You could be enjoying Bigelow Organic Tea delivered right to your door!
It is also easy to find in select Walmart stores!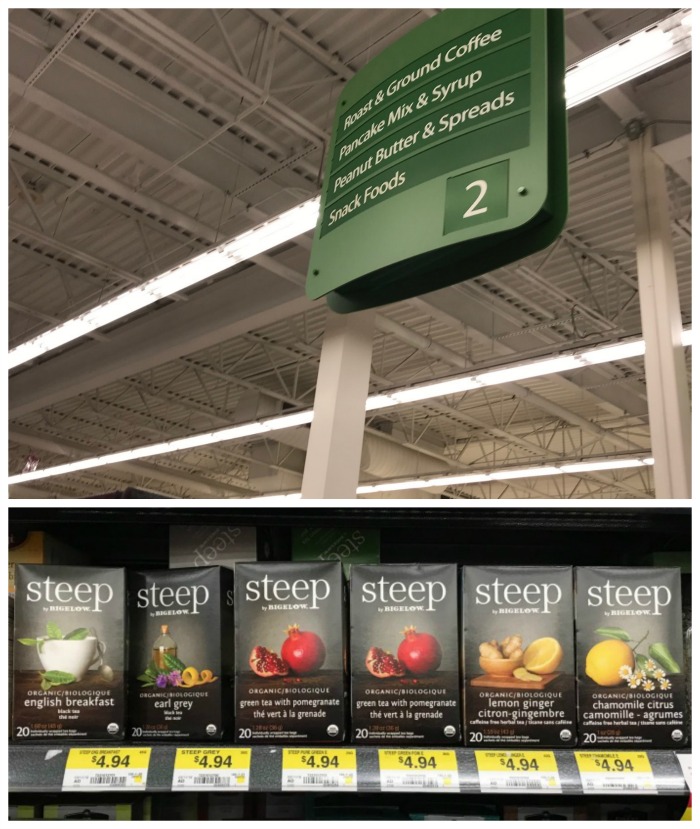 I can't think of a better way to celebrate the start of the Victoria Day long weekend, can you?! If you have been around Red Cottage Chronicles before, you may know just how much I love to set a pretty table. This will be no exception! A table set for English tea complete with scones, clotted cream from our local British shop, homemade strawberry jam and tea served in my finest English china!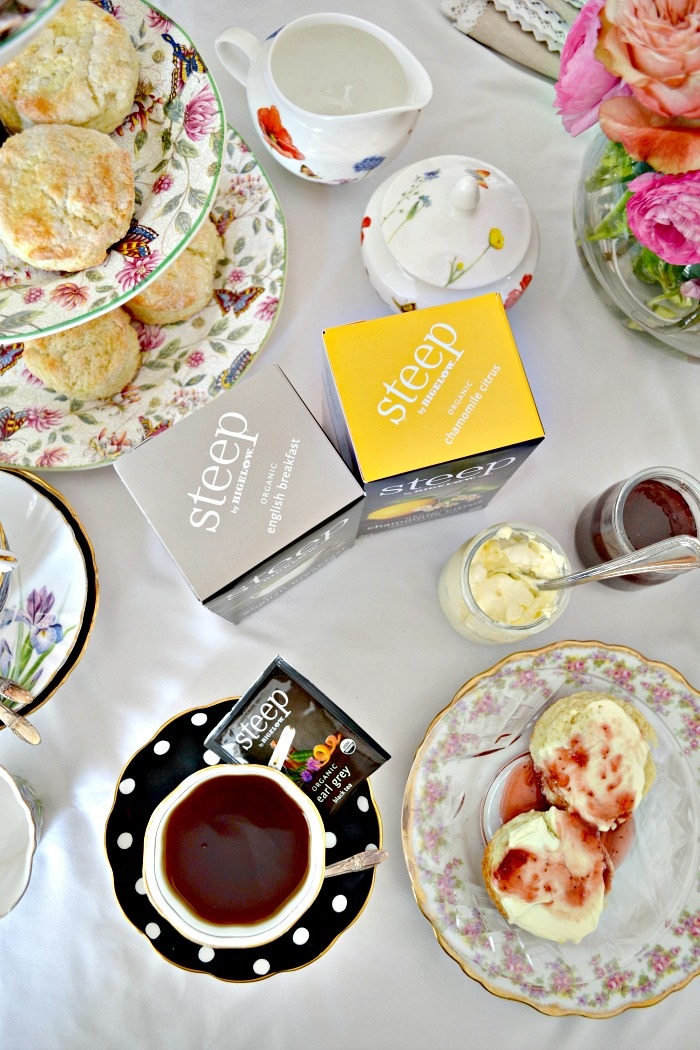 What are you waiting for? Invite some friends, bake some scones, grab some Steep by Bigelow Tea and set your alarm for 4 AM this Saturday May 19th, and enjoy the celebration in style!
Join me in following Bigelow on Facebook, Instagram and Twitter.
Now, just scroll down for the best English scone recipe!
Until next time…..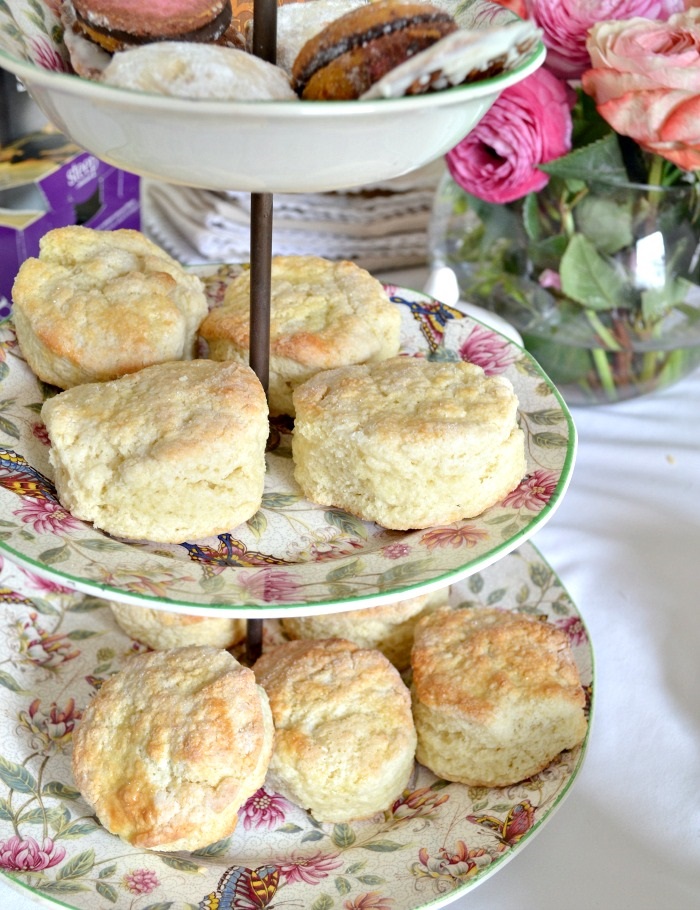 The Best English Scone Recipe
2018-05-15 15:32:44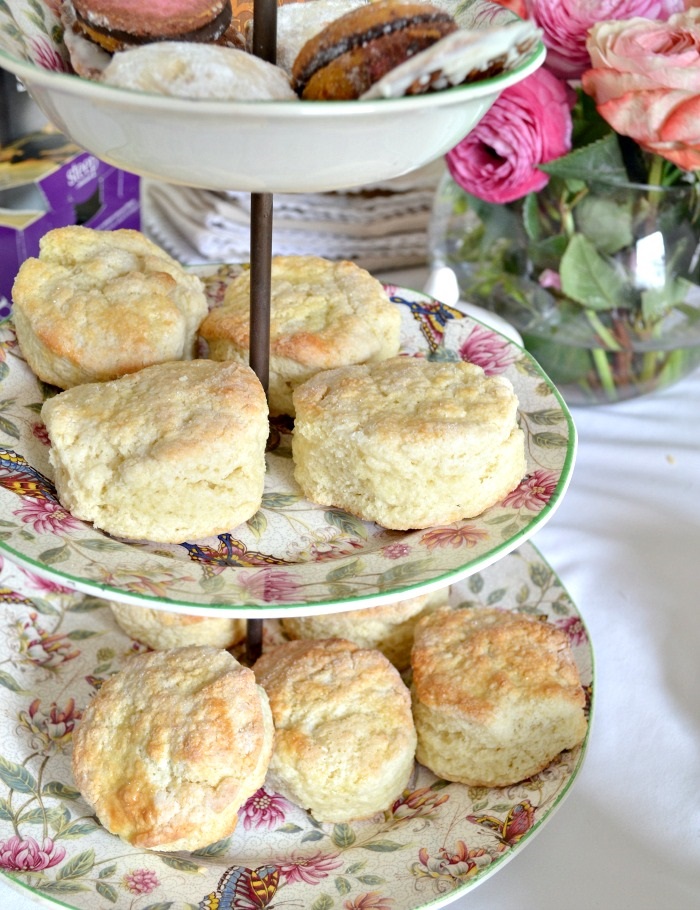 Ingredients
2 cups all purpose flour
3 teaspoons baking powder
1/2 teaspoon salt
1/3 cup granulated sugar
1/4 cup cold butter, cubed in small pieces
2 eggs, lightly beaten
1/3 cup half & half cream
2 tablespoons course sugar
Instructions
Preheat oven to 450 degrees
In a large bowl combine flour, baking powder, salt and sugar.
Add butter and rub in with your fingers until mixture resembles coarse oatmeal.
Reserve a small amount of the lightly beaten egg (1 to 2 tbsp) and set aside.
Add cream to the remaining eggs and whisk to combine.
Add the liquid to the flour mixture slowly, stirring to form a soft dough. When all the liquid has been added, stir rather vigorously until the dough comes away from the sides of the bowl.
Turn the dough out onto a lightly floored counter and pat into a round about 3/4 inches thick.
Cut into rounds with a 3 inch cutter. Gather up the dough and continue to cut rounds until all the dough is used up.
Place on a parchment lined baking sheet, brush lightly with reserved egg, sprinkle with sugar and bake for 12-15 minutes until golden.
Red Cottage Chronicles https://www.redcottagechronicles.com/