These yummy frosted marshmallow brownies are so fudgy, gooey, and chocolatey, you might just want to eat them with a fork!
Thanks so much for stopping buy! I know you came for the recipe, but I hope you don't mind me sharing a bit about my inspiration for these marshmallow brownies, as well as a few tips and photos to make it easy for you to make them yourself!
Years ago a local ice cream shop had marshmallow sundaes on their menu. It was my go-to order whenever we would stop in. Simple soft serve vanilla with a smooth melted marshmallow topping. Hold the whip cream for me. Instead I asked for chocolate sauce on top!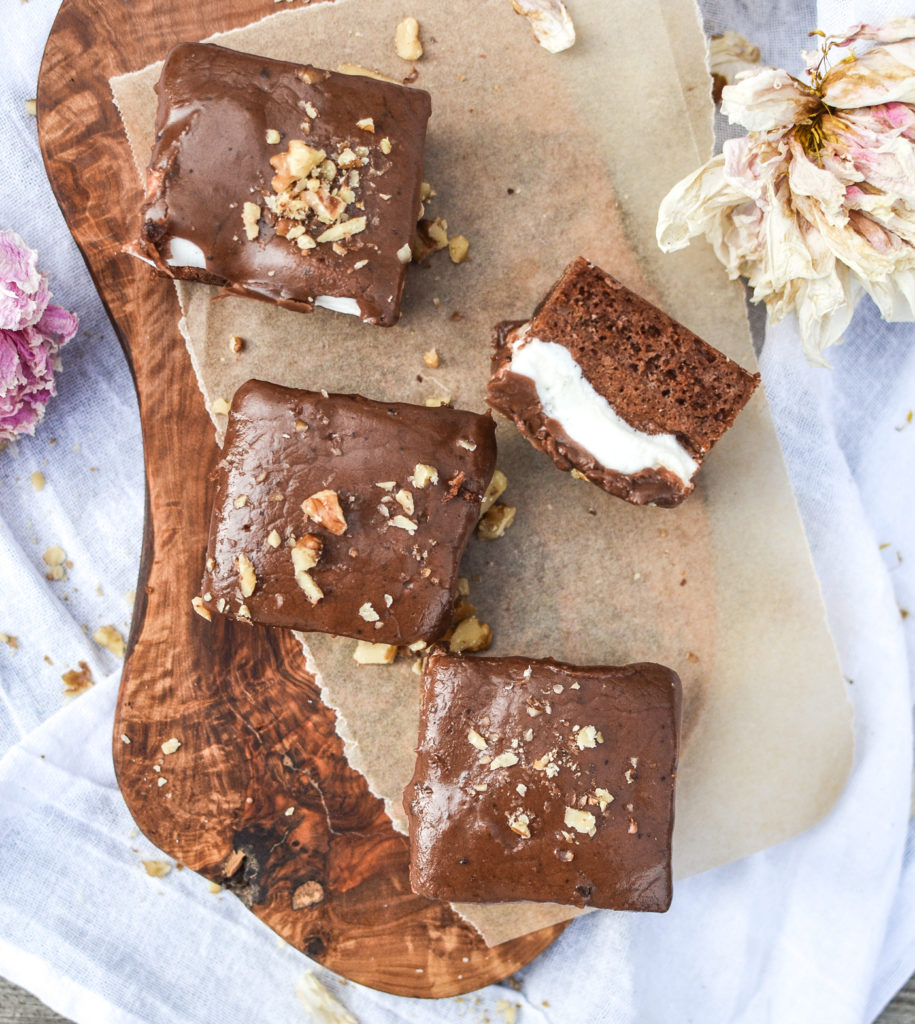 That combination of chocolate and melted marshmallow! I really could have skipped the ice cream altogether!
These rich chocolate marshmallow brownies are reminiscent of that favourite summertime treat! Especially if you serve them with a scope of vanilla ice cream!
This post contains affiliate links to make it easy to find the products I use. Should you choose to make a purchase through an affiliate link, I may earn a small commission with no increase in cost to you!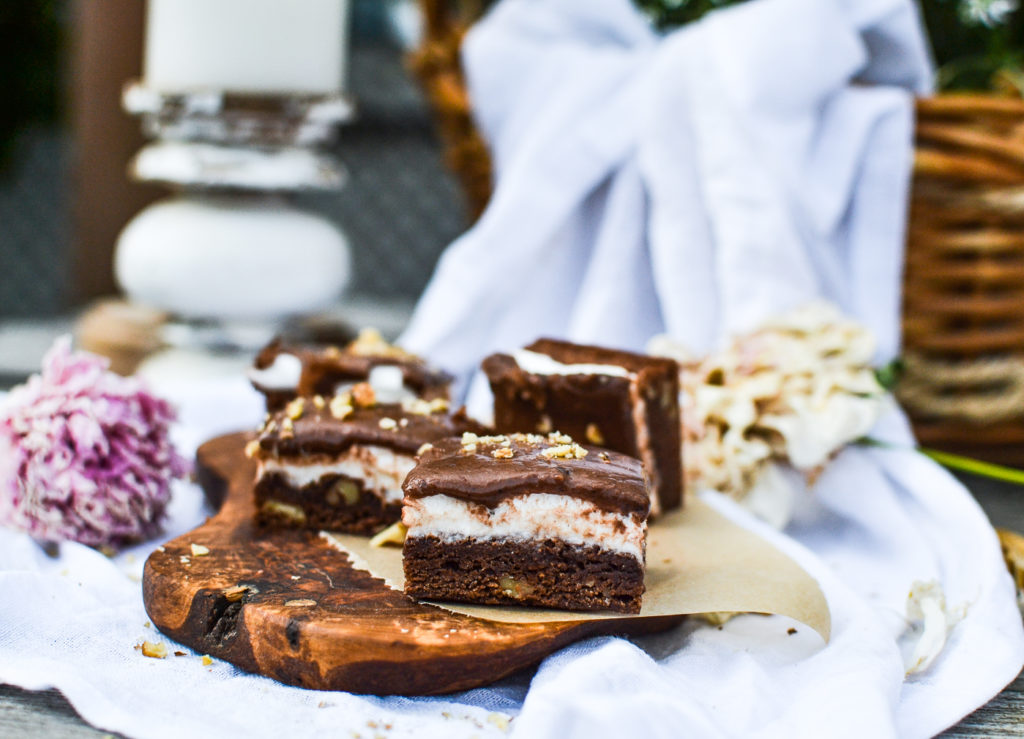 I love recipes that don't require a mixer. There is something therapeutic about whisking and stirring together a batter, and watching it come together perfectly. But, feel free to use a mixer if you prefer.
What you will need to make brownies
A wire balloon whisk or hand mixer
mixing bowl
parchment paper
marshmallows
flour
eggs
sugar
cocoa
butter
baking powder
chopped nuts (optional)
sharp knife for cutting (I find a chefs knife gives a nice clean cut)
Why you will love this recipe
No mixer required
Freeze well
Cut large for dessert or small for a snack
Served with vanilla ice cream they make an extra special decadent dessert
Simple ingredients that you likely already have in your pantry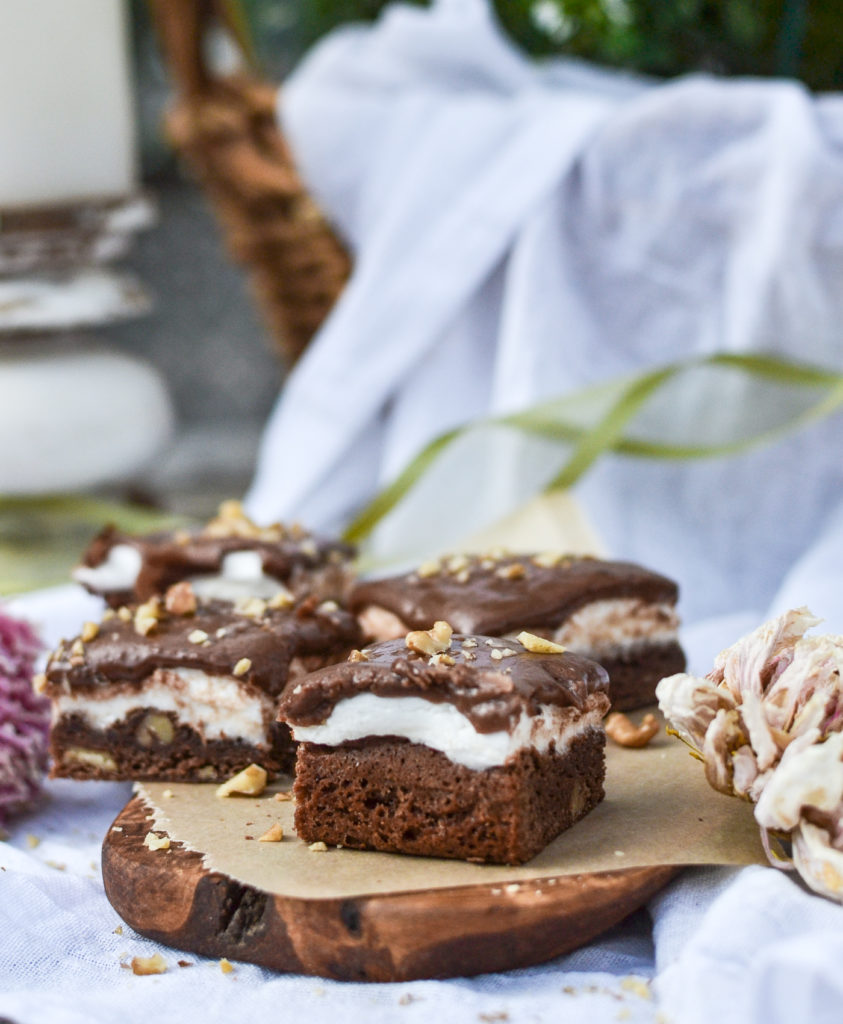 How to make Frosted Marshmallow Brownies
Step One – Combine melted butter and cocoa powder. Stir until smooth.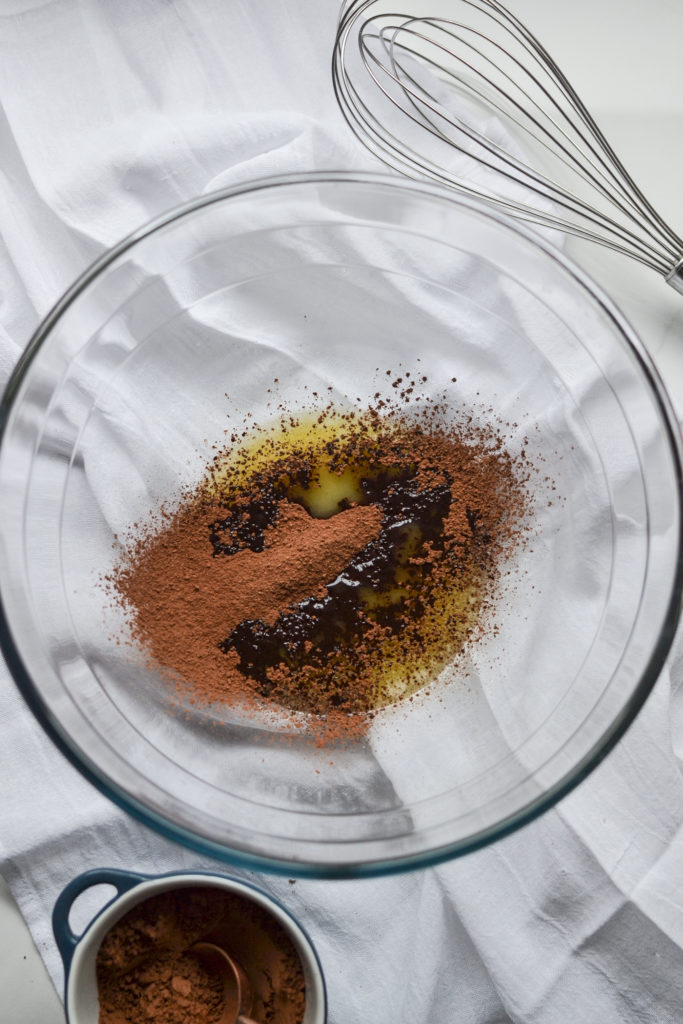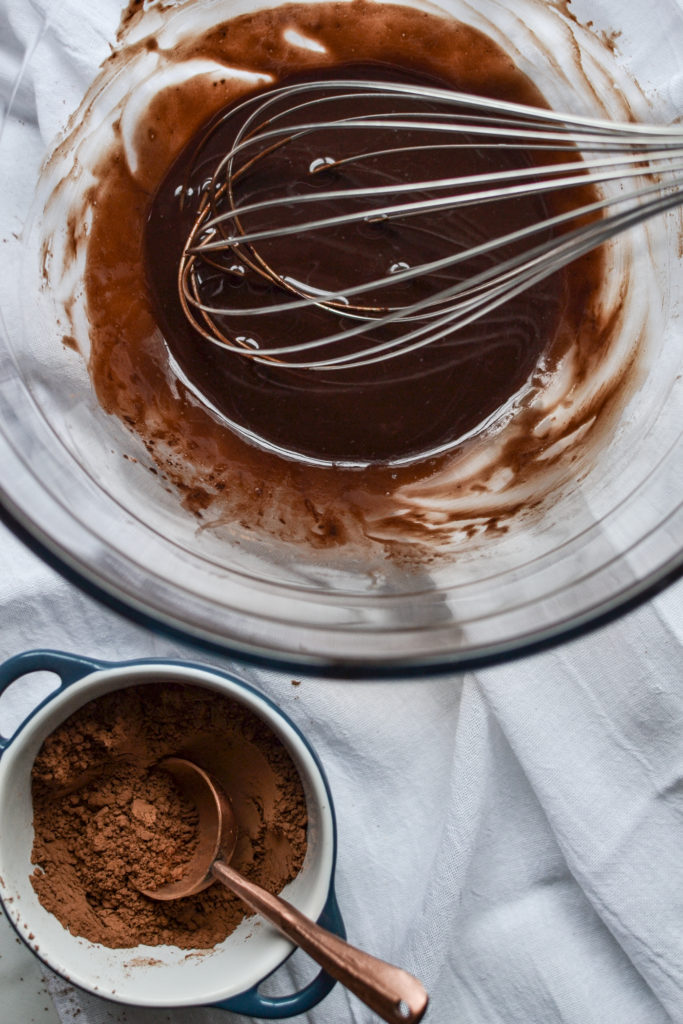 Step Two – Add sugar and stir until well combined. Mixture will be thick, so a wooden spoon works best.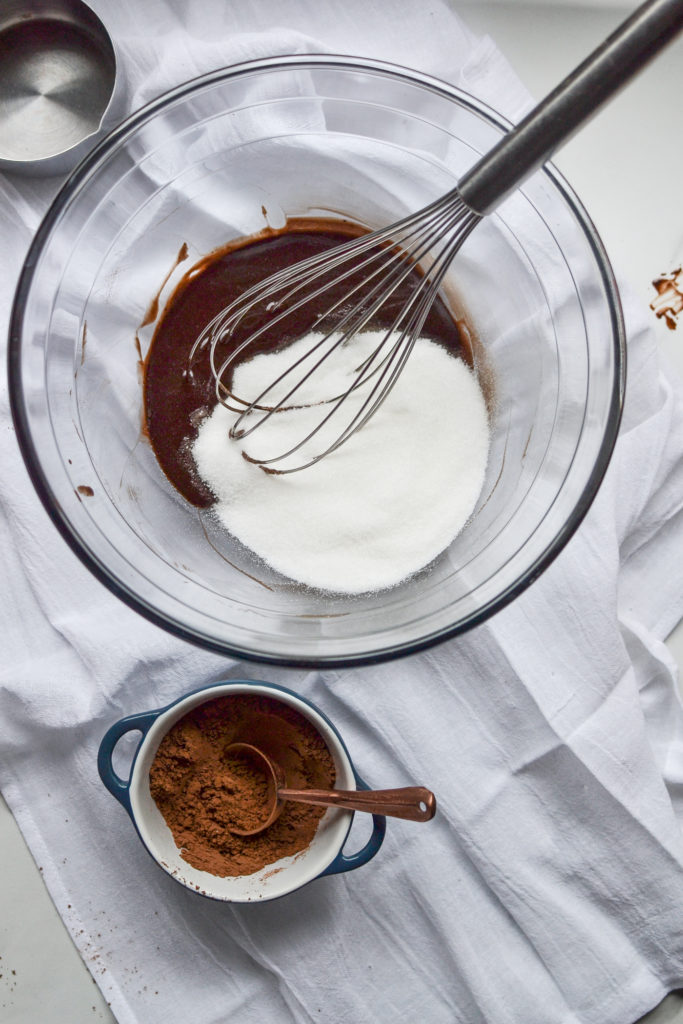 Step Three – Add eggs and vanilla and whisk until smooth.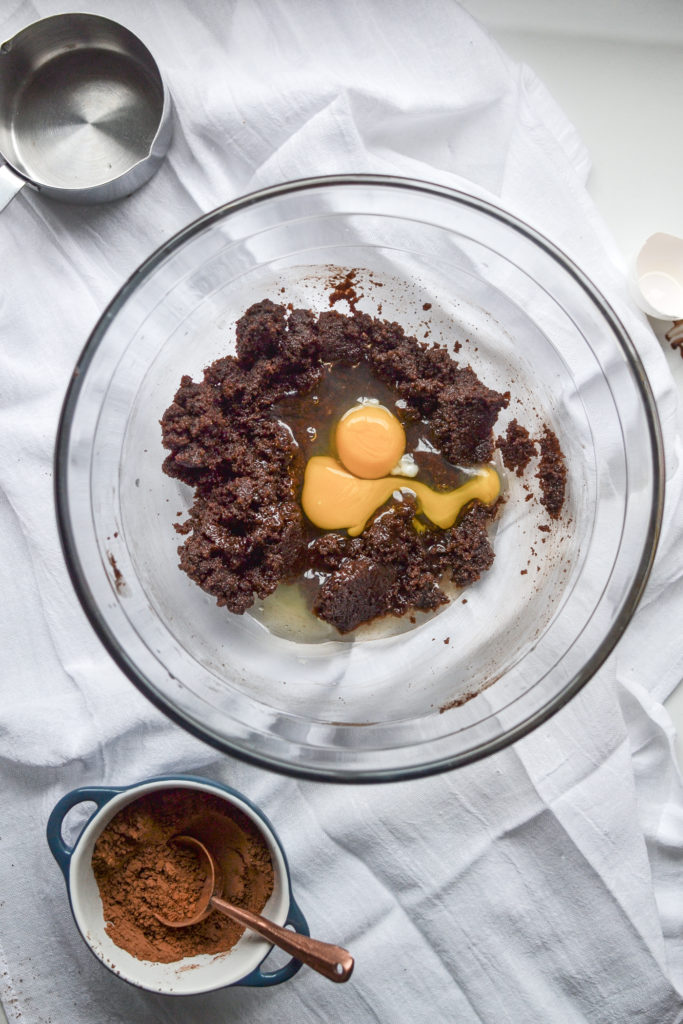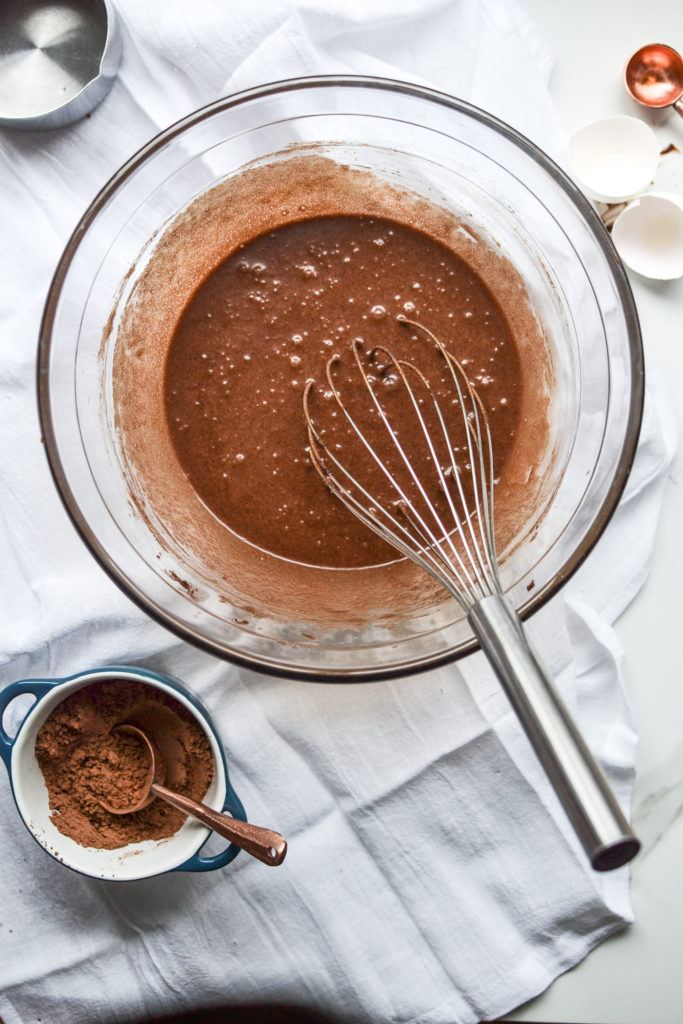 Step Four. – Whisk together flour, baking powder and salt. Add to cocoa mixture and whisk until smooth and well combined. Add chopped nuts if you are using and stir well.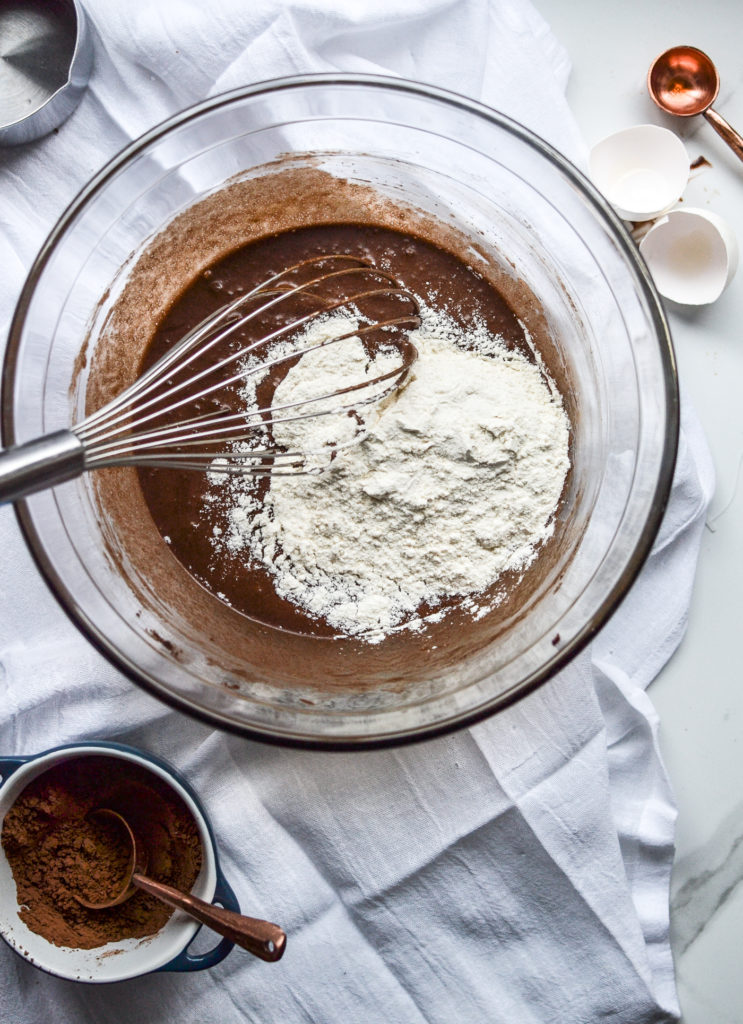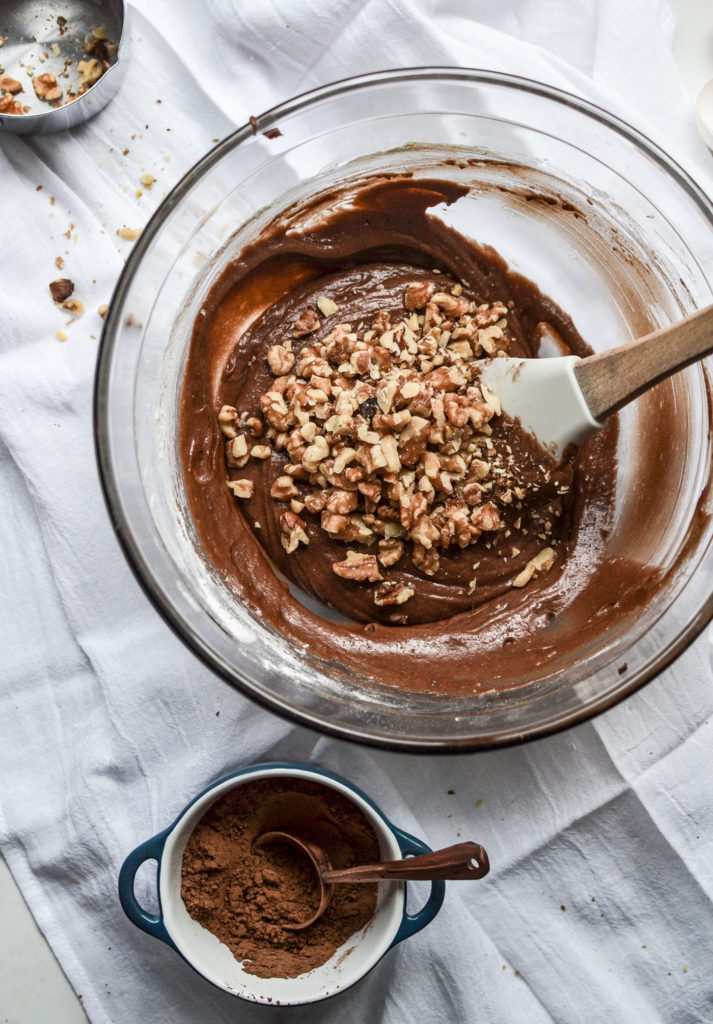 Step Five. – Pour into parchment lined baking pan and bake at 375 for 35 minutes.
Step Six – remove from oven and top with 19 regular marshmallows cut in half (top to bottom), return to oven for 3 minutes to allow marshmallows to melt (don't let marshmallows brown)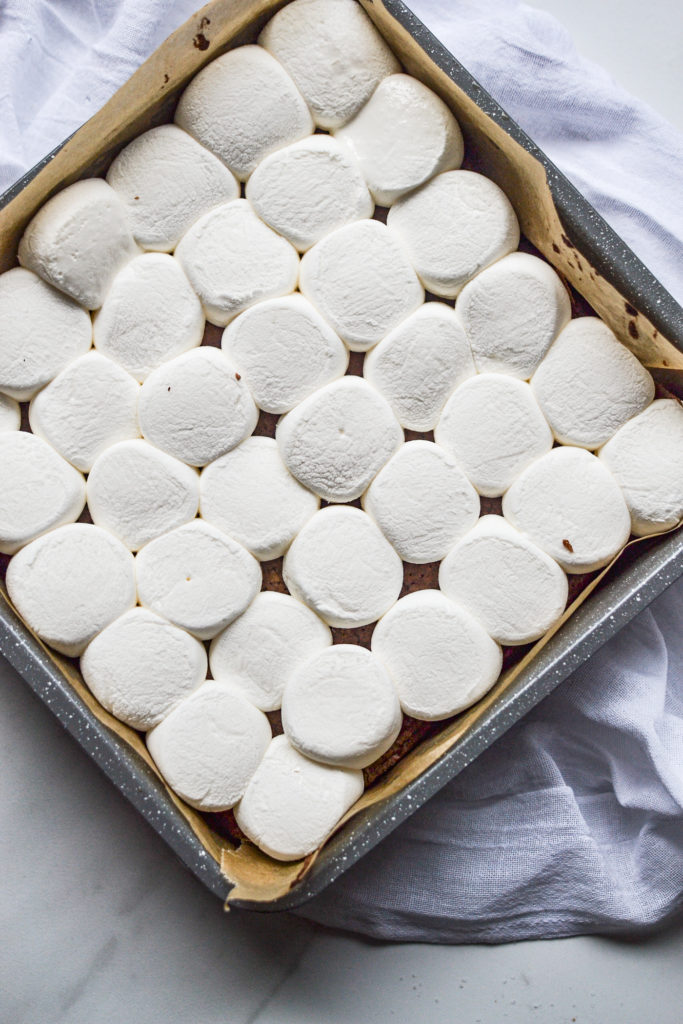 Step Seven – remove from oven and using a fork or offset spatula, squeeze down marshmallows to close any gaps, and allow to cool completely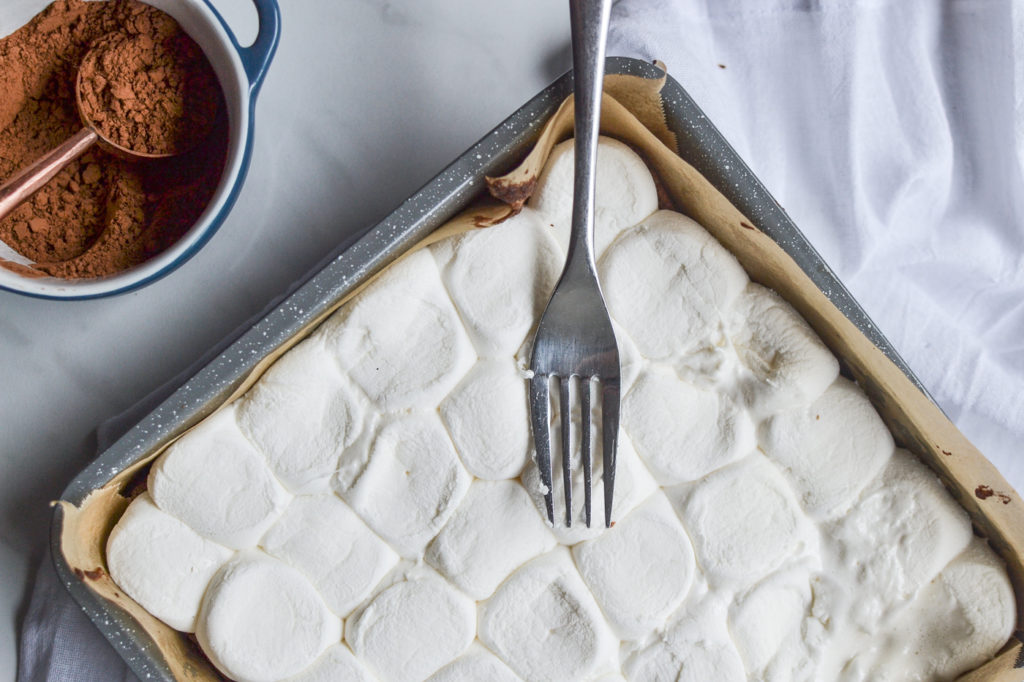 Frost – combine all frosting ingredients and whisk until smooth, pour over cooled marshmallows and spread with an offset spatula. Refrigerate until frosting is set.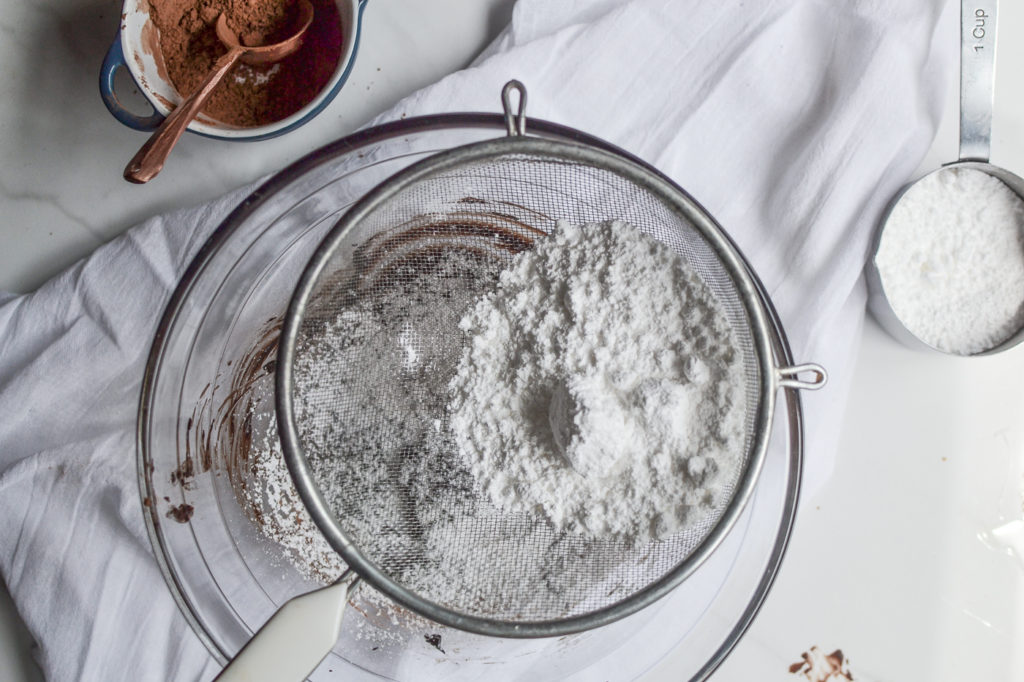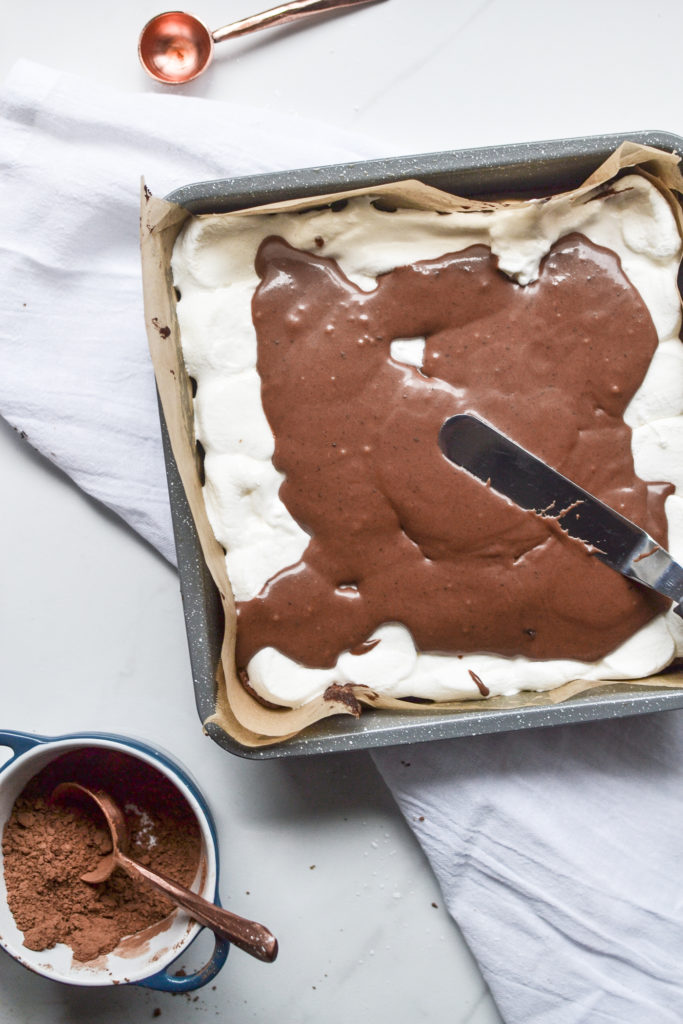 Tips to make these easy peasy
have all ingredients measured and ready to go before you begin
use clean kitchen scissors sprayed with non-stick spray to make cutting marshmallows a breeze
allow parchment to come up over edges of pan to easily lift prepared brownies out of the pan for cutting
for clean cuts, run a large chef's knife under hot water and quickly dry before each cut
for large dessert brownies cut until 16 squares or for snack size cut into 32 small squares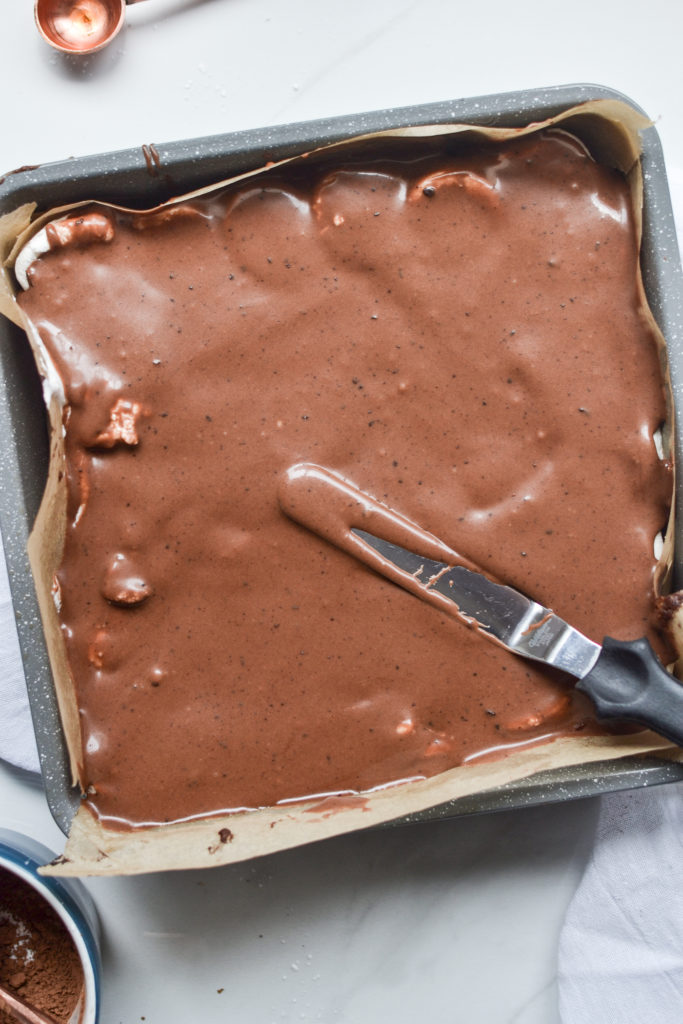 Who doesn't love a fudgey, gooey brownie?! Nobody I know that's for sure!
Why not bake up a batch of these rich, chocolatey marshmallow brownies? Whether for an after school snack or a decadent dessert, this will quickly become a family favourite!
And, if you ever come across a marshmallow sundae on the menu, trust me, ask to top it with chocolate sauce and hold the whipped cream! You can thank me later!
PIN FOR LATER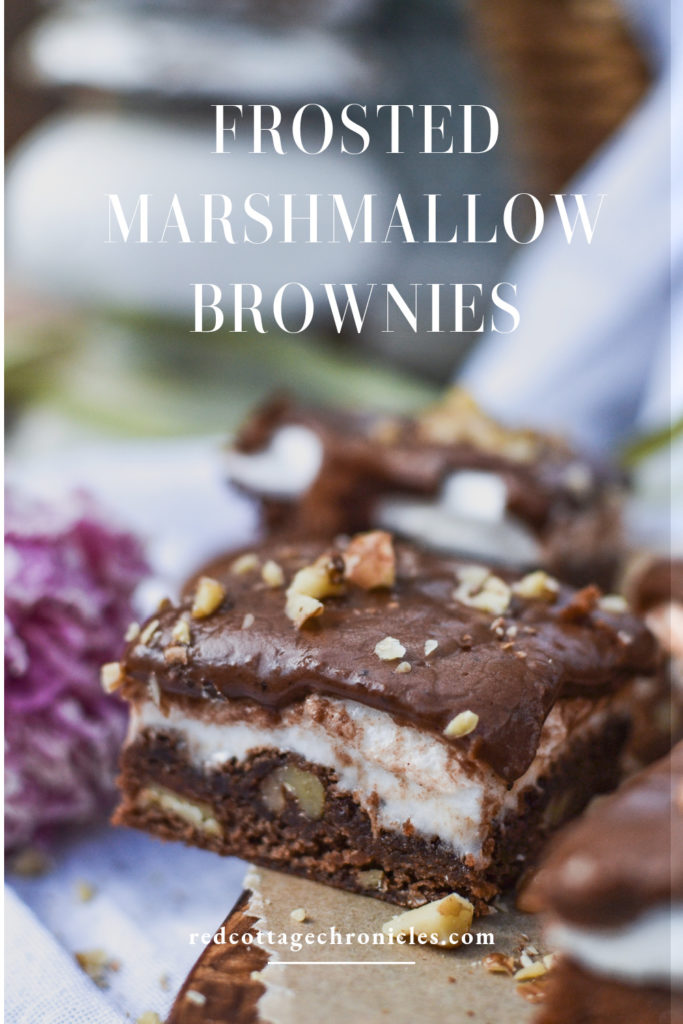 Other sweet squares you might enjoy…
Easy Chocolate Chip Cheesecake Bars
Coconut Key Lime Napoleon Squares
Blueberry Crumble Cheesecake Bars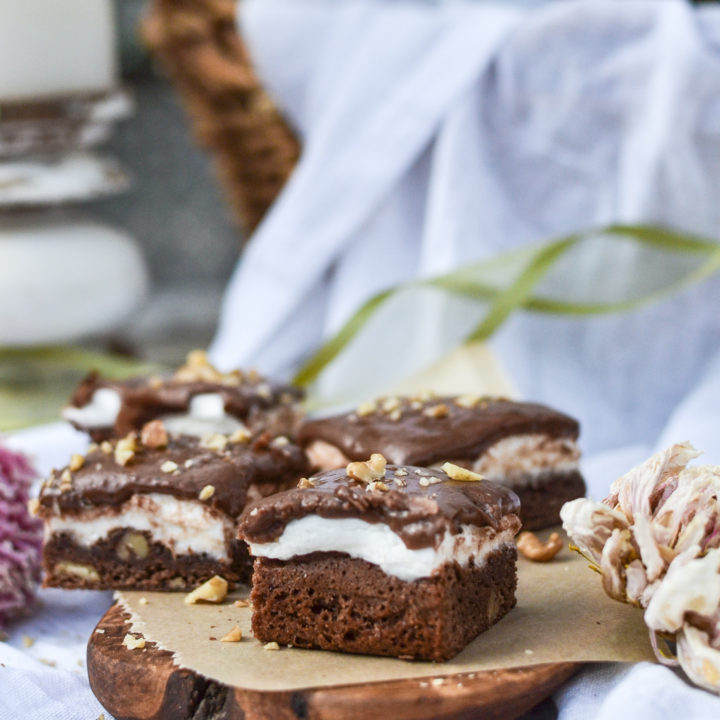 Frosted Marshmallow Brownies
These yummy frosted marshmallow brownies are so fudgy, gooey, and chocolatey, you might just want to eat them with a fork!
Ingredients
1/3 cup butter, melted
2 tablespoons cocoa powder
1 cup sugar
2 eggs
1 teaspoon vanilla extract
3/4 cup all purpose flour
1/2 teaspoon baking powder
1/8 teaspoon salt
1/2 cup chopped walnuts (optional)
19 regular white marshmallows cut in half top to bottom
For Frosting
2 tablespoons cocoa powder
1 tablespoon butter
1 1/2 cups sifting icing sugar
just a splash of milk to moisten
Instructions
Preheat oven to 375 degrees and line an 8 inch square pan with parchment paper
In a large mixing bowl whisk together melted butter and cocoa powder until smooth.
Stir in sugar using a wooden spoon. Mixture will be thick
Add eggs and vanilla, and whisk until well combined and smooth
Whisk or sift together flour, baking powder and salt. Add to chocolate mixture and whisk to combine.
Stir in nuts if using
Bake at 375 degrees for 25 minutes. Remove from oven and arrange marshmallow halves to cover the brownie base. Return to oven for 3 minutes, then remove from oven and using a fork, gently squeeze down marshmallows. Set aside to cool completely
Combine frosting ingredients and using an offset spatula, smooth frosting over the cooled marshmallow brownies. Refridgerate to firm up frosting.
Cut into equal size squares. 16 large squares or 24-32 small squares for snack size
Notes
Use a chef's knife heated under hot water for a nice clean cut
Serve with vanilla ice cream for a decadent dessert