Do you have plans to host a get together over the holidays? Creating a signature cocktail is just the thing to make yours a stand-out party! I have just the cocktail for you. This Gingerbread Cocktail tastes just like a gingerbread cookie, with just a hint of chocolate.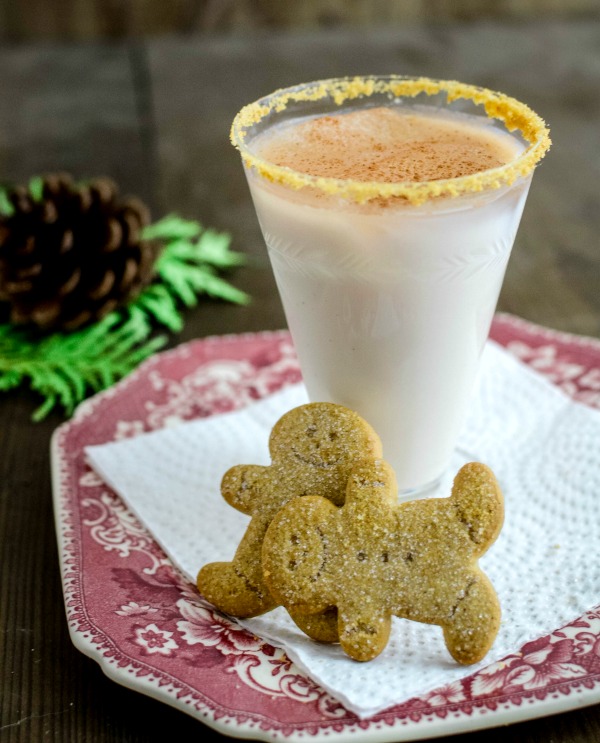 Today myself, and 6 of my cocktail loving friends are sharing our Christmas cocktail recipes. And, oh my goodness, what a fabulous collection of recipes it is! You will find all the links at the end of this post.

But, first let me tell you a bit about how I decided to make a Gingerbread cocktail.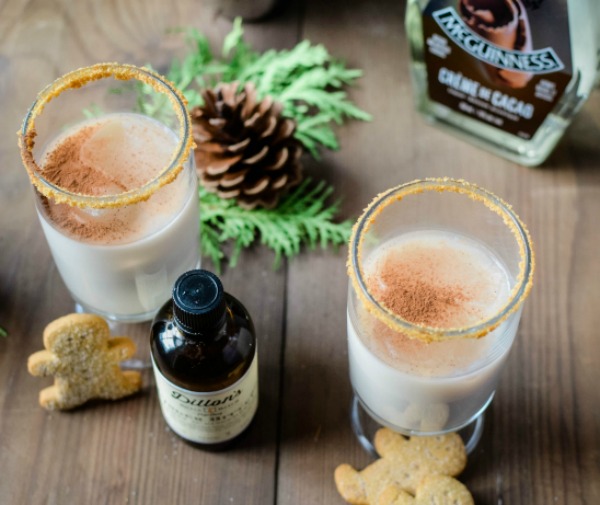 This year we decorated the Christmas tree in our living room in a traditional style with lots of red, green, and plaid! When I think about a traditional Christmas, I always think of gingerbread houses decorated with all sorts of confections.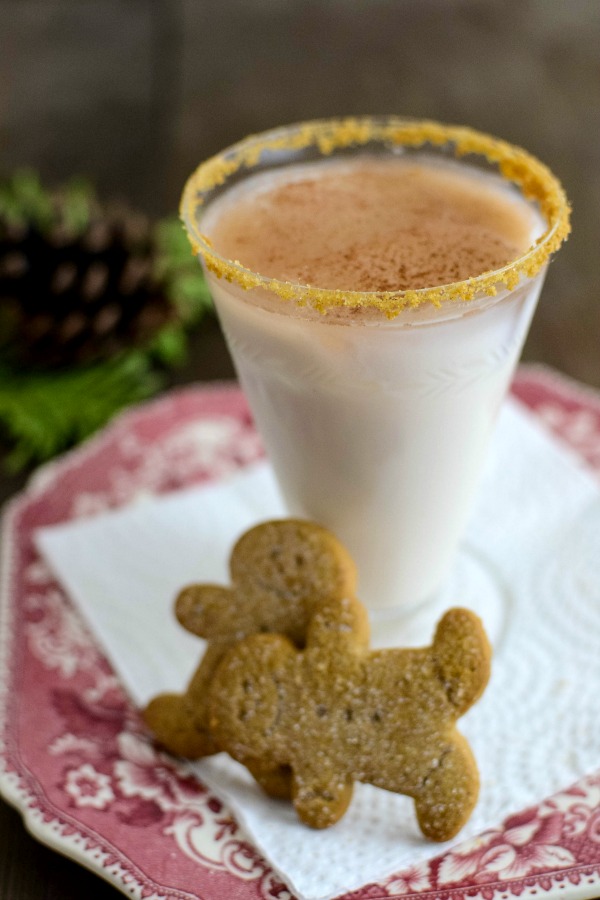 I also think about fresh gingerbread cookies baking in the oven. The distinctly spicy sweet scent that fills the kitchen. And, of course the delicious gingerbread flavor that tickles your taste buds!
This creamy gingerbread cocktail is reminiscent of all those things. Sweet and spicy gingerbread with a hint of chocolate confection!
I rimmed the glasses with crushed sugared gingerbread men cookies and gingerbread syrup for an authentic flavor!
A Gingerbread Cocktail Recipe for holiday entertaining.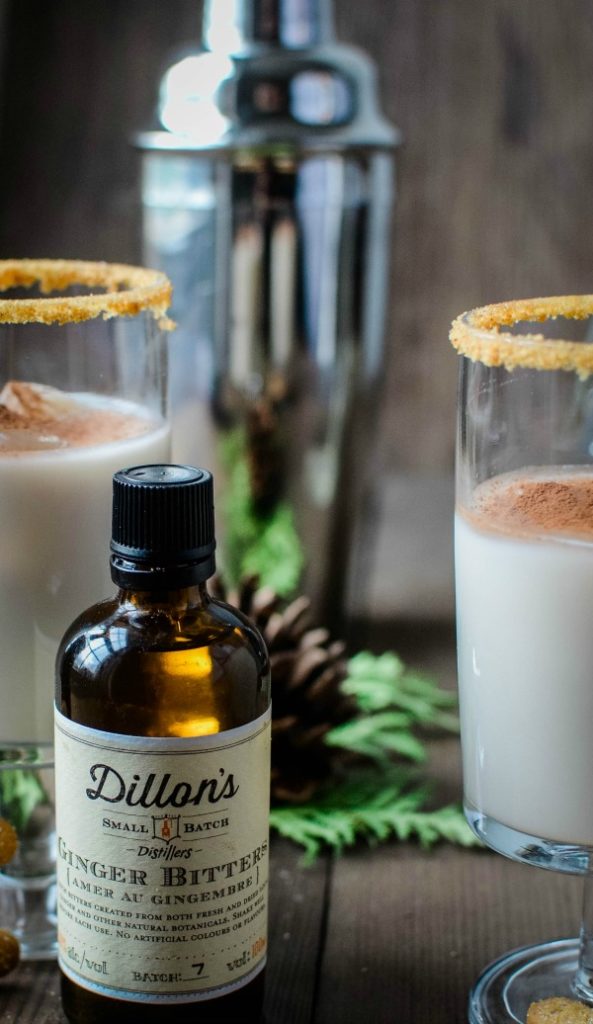 To give this cocktail a real ginger kick, I used ginger bitters. I have never used bitters before. They pack a real punch only a few dashes is all you need to add a real depth of flavor.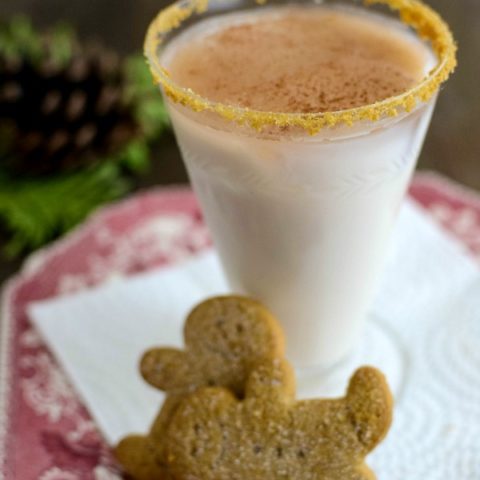 Gingerbread Cocktail
A creamy gingerbread cocktail reminencent of fresh baked gingerbread cookies.
Ingredients
2 sugared gingerbread man cookies, finally crushed
2 oz gingerbread syrup (plus 1/2 tbsp. for rimming)
1 1/5 ounces crème de coco liqueur
Dillons Ginger bitters
2 to 3 ounces half and half cream
ice cubes
1 tbsp cocoa powder
Instructions
Dip rim of cocktail glass in gingerbread syrup and then into crushed gingerbread cookie crumbs. Carefully add 2 ice cubes.
Fill cocktail shaker with ice. Add gingerbread syrup, creme de cocoa, 2 dashes ginger bitters, and cream. Shake well and strain into prepared cocktail glass.
Gently swift cocoa powder on top.
Garnish with a sprinkle of cocoa powder. The result is this creamy gingerbread flavored cocktail!
Don't forget to visit the other 7 Christmas cocktail recipes below! Everything from Fireball to Red Velvet!
ALWAYS DRINK RESPONSIBLY AND NEVER DRINK AND DRIVE!
Be in the know! It may be a delicious recipe, a stunning tablescape, or decor tips to make your house a home! Simply click here to subscribe. I never sell or share your information, and you can unsubscribe at any time!
Until next time…..

7 Christmas Cocktail Recipes
White Christmas Margarita from Weekend Craft| Peppermint White Hot Chocolate from The Lucky Pear | Christmas Cookie Cocktail from Happy Go Lucky Blog | Boozy Chocolate Gingerbread Cocktail from Red Cottage Chronicles | Easy Brandy Eggnog Cocktail from Creative Ramblings | Red Velvet Cupcake Chocolate Martini from Our Craft Mom