These yummy cheesecake bars are a bit of a surprise.  The crust and the crunchy crumble topping is made with canola oil instead of butter.  An excellent heart healthier alternative that does not sacrifice flavor!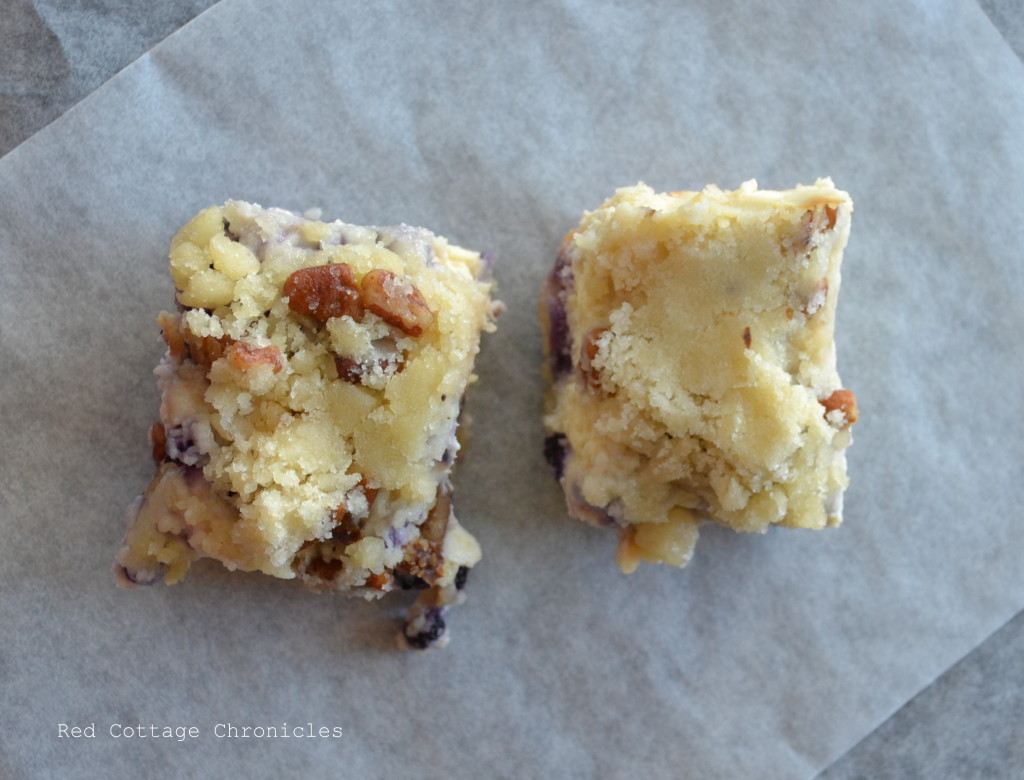 Then of course there are the blueberries, which are rich in antioxidants.  The recipe called for frozen wild blueberries that have thawed at room temperature, but I would always use fresh when they are in season.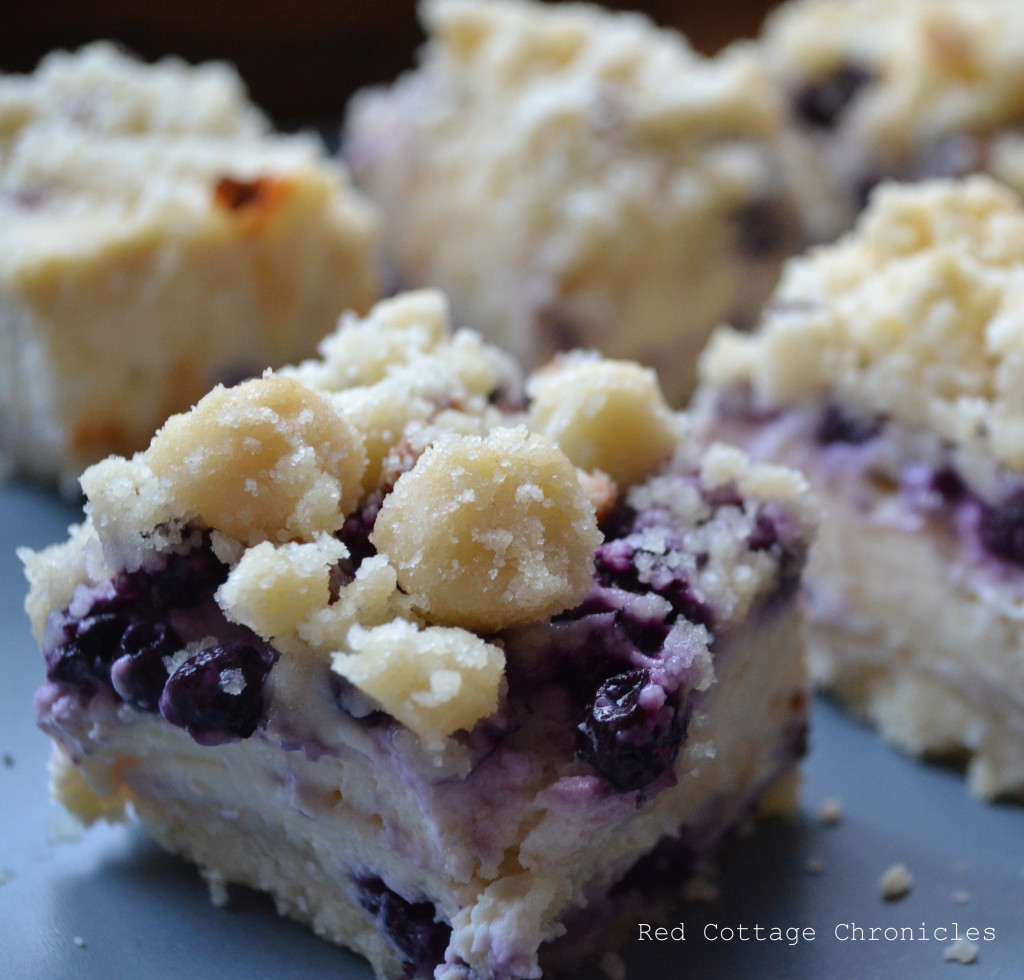 While the recipe called for chopped almonds, another heart healthy option, but any nuts you may have on hand would do nicely.  I used chopped pecans.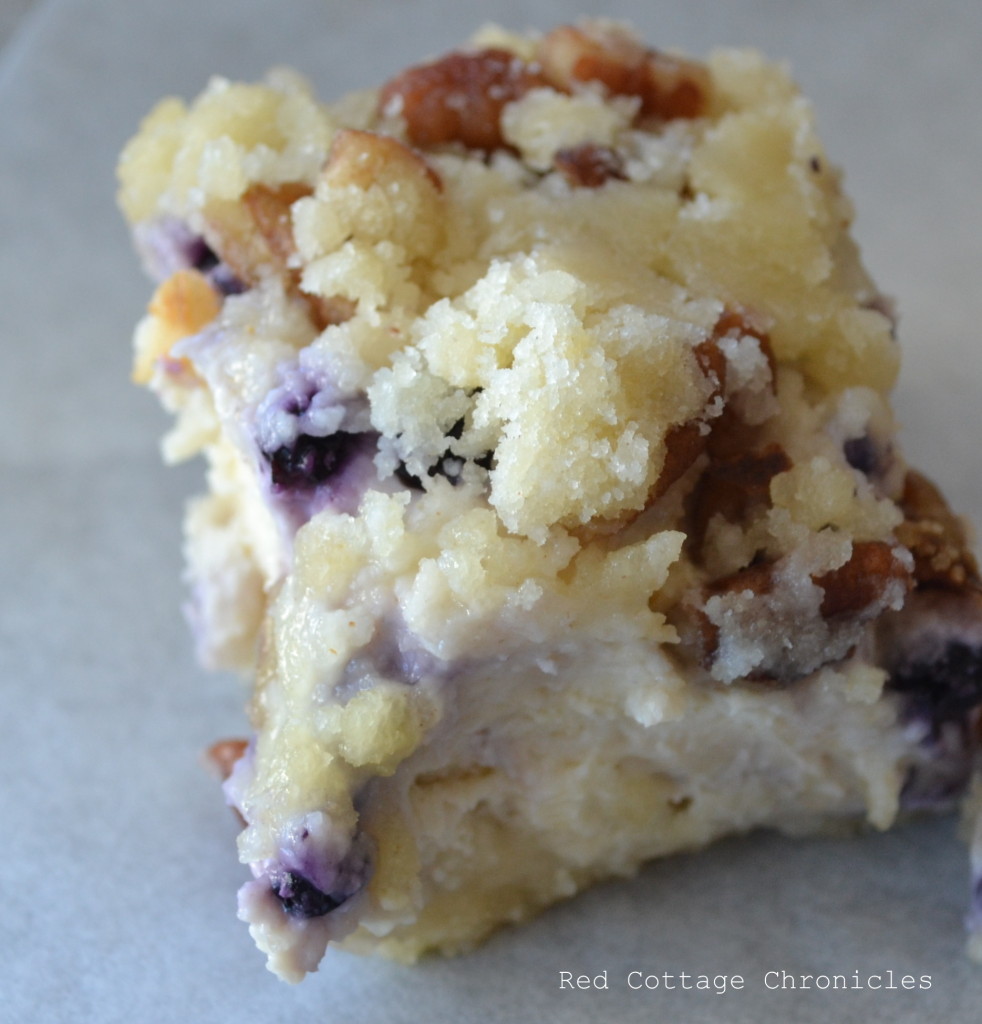 The cream cheese filling is blended with orange rind which gives it a subtle citrus flavor.  Trying to stay on the "healthier" treat theme, I used low fat cream cheese and again there was no sacrifice on flavor!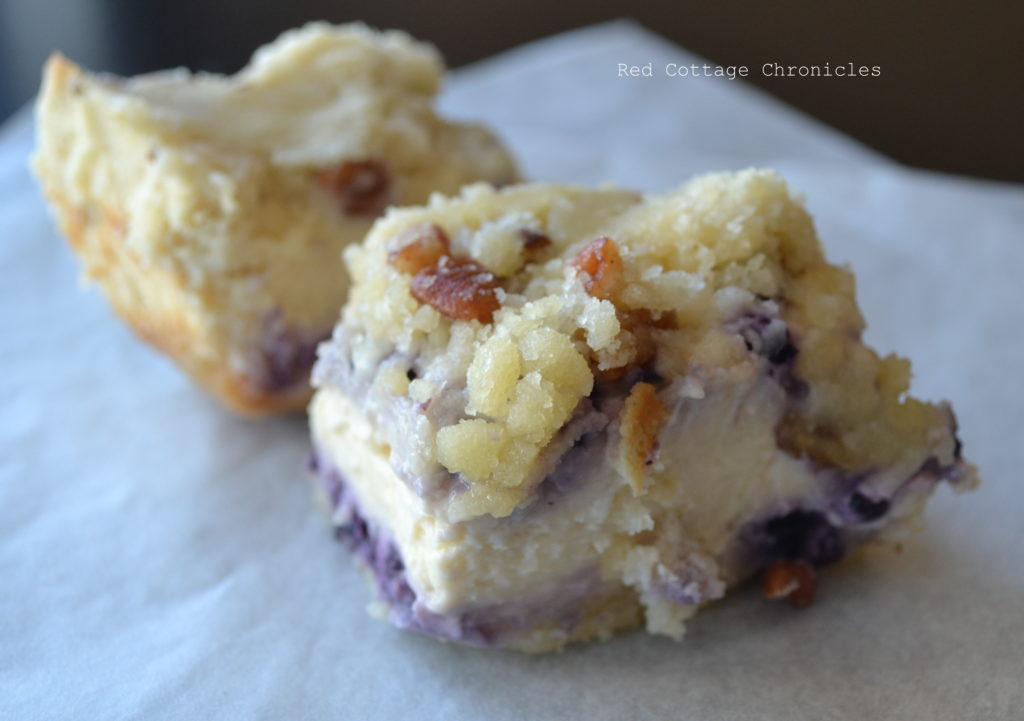 I think they would make a great dessert for your Thanksgiving celebration!  And you could easily make them a day or two ahead and just keep refrigerated until ready to serve.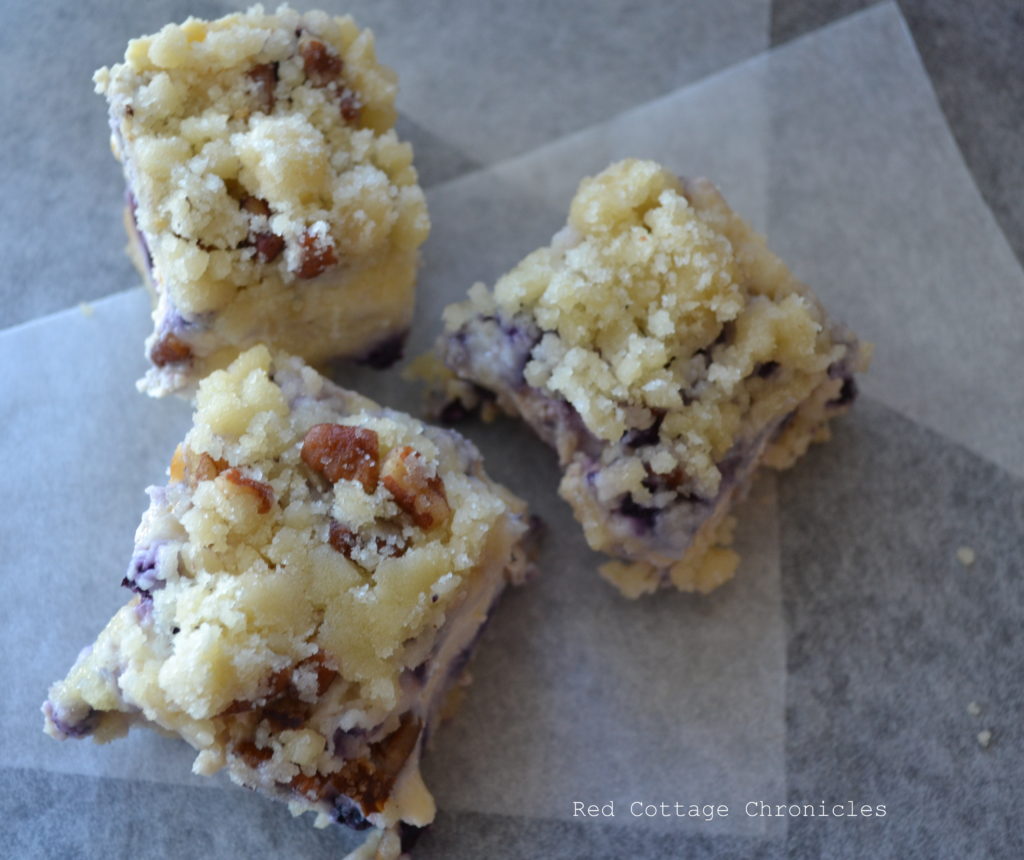 ENJOY!

Blueberry Cheesecake Bars
Author:
Prep time:
Cook time:
Total time:
From the Sweet and Savoury Bake Fest brochure
Ingredients
Base:
2 cups all purpose flour
1/2 cup sugar
1/2 teaspoon salt
1/2 cup chilled canola oil
Filling:
2 pkgs (8 oz each) plain cream cheese, I used light
1/2 cup sugar
1/4 cup whipping cream
2 teaspoon vanilla extract
2 teaspoon finely grated orange zest
2 eggs, well beaten
1 1/2 cups frozen blueberries, thawed
1/4 cup chopped almonds
Instructions
Preheat oven to 375 degrees. Line an 8″ baking pan with foil or parchment.
Base: stir flour with the sugar and salt. Drizzle with chilled oil and mix well with a wooden spoon until crumbly. Press 2/3 cup of this mixture into the bottom of prepared pan and bake for 15 minutes.
Filling: beat cream cheese, 1/2 cup sugar, whipping cream, vanilla and zest until smooth and creamy. Add beaten eggs and blend on low speed until combined.
To assemble: sprinkle half of the blueberries over prepared crust. Pour filling over blueberries smooth with spatula. Sprinkle with remaining blueberries. Mix chopped nuts with remaining crumb mixture and scatter over blueberries evenly.
Bake for 25 to 30 minutes or until cheesecake is just slightly jiggly in the centre. Chill completely to room temperature and then place in the refrigerator to chill before cutting and serving.
(Visited 129 times, 1 visits today)