What is strawberry fool you might ask? Well, lets just say it might just become your go to recipe all spring and summer long!
Welcome to my 2nd recipe for Spring Sweets Week! If you missed my Hummingbird Cupcakes Recipe, you might just want to go have a look, because it is definitely one to try!
Today's recipe is so easy, yet so impressive and yummy too.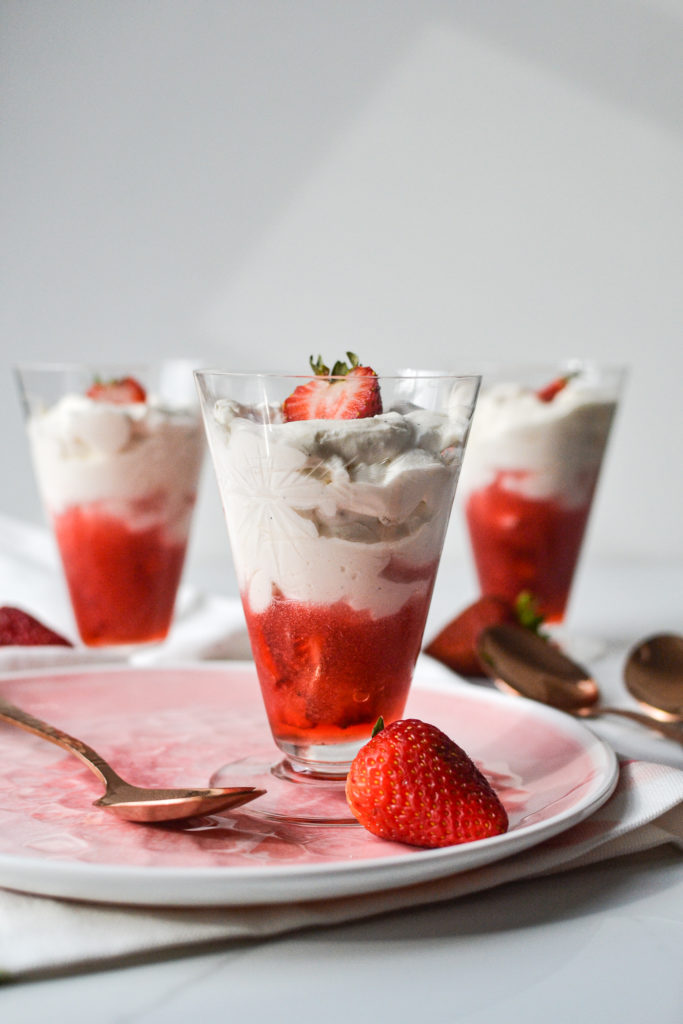 With spring officially here, that means Easter is coming soon! This easy strawberry fool recipe will be a showstopper at your next spring celebration.
Honestly though, it is so easy to make and soooo good, you might just find yourself whipping up a batch just because!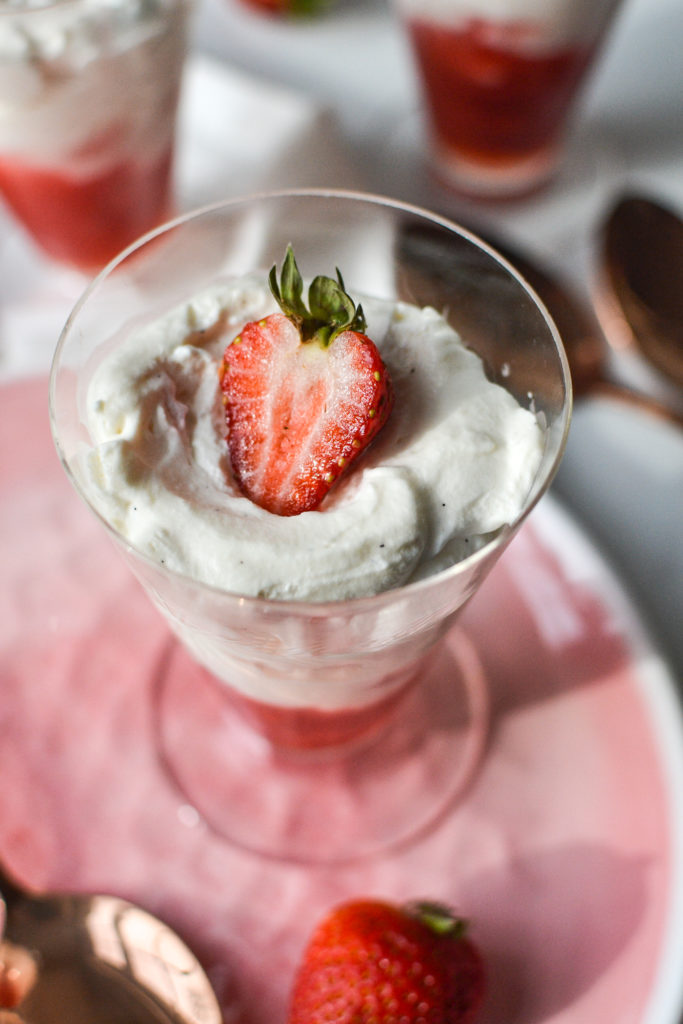 What is a Strawberry Fool
Well, a Fool is an delicious dessert that originated in England. A traditional strawberry fool would have been made with stewed strawberries folded into a custard base.
However, this easy fool recipe skips the custard and instead uses fresh whipped cream infused with strawberry syrup and vanilla bean. Oh, and no stewed fruit required either! Emphasis is on the EASY!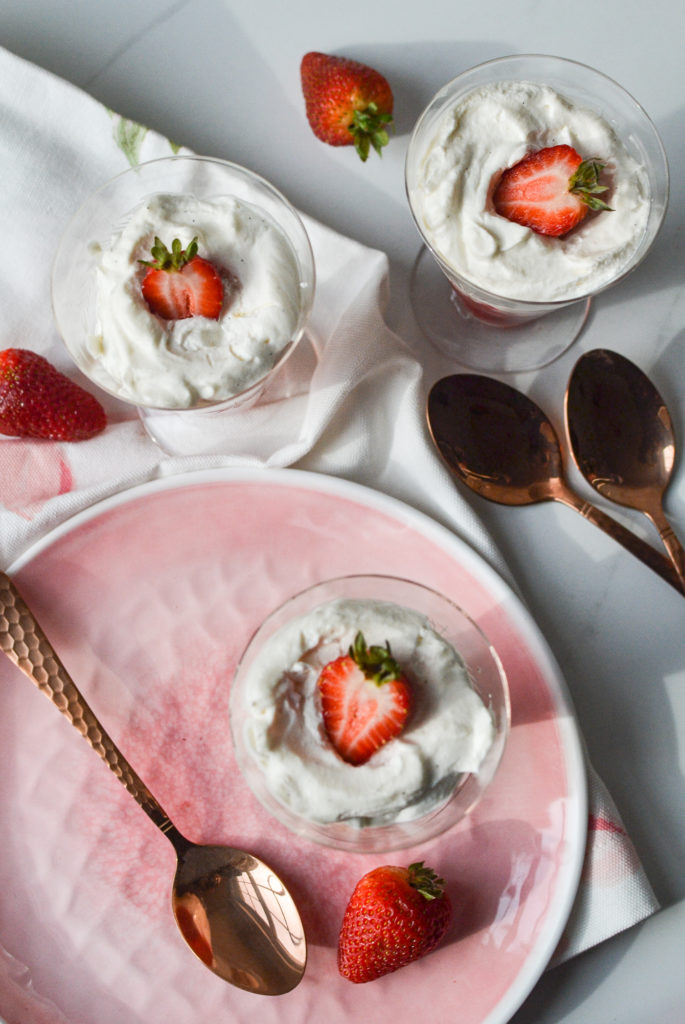 Why you will love this recipe
Did I mention it is easy!
Only a few ingredients
Can be adjusted to use any in season berries
It is really makes an impression from how delicious it looks to how delicious it tastes
Everyone will be asking for the recipe
Can be made vegan by using whipped coconut cream instead of whipping cream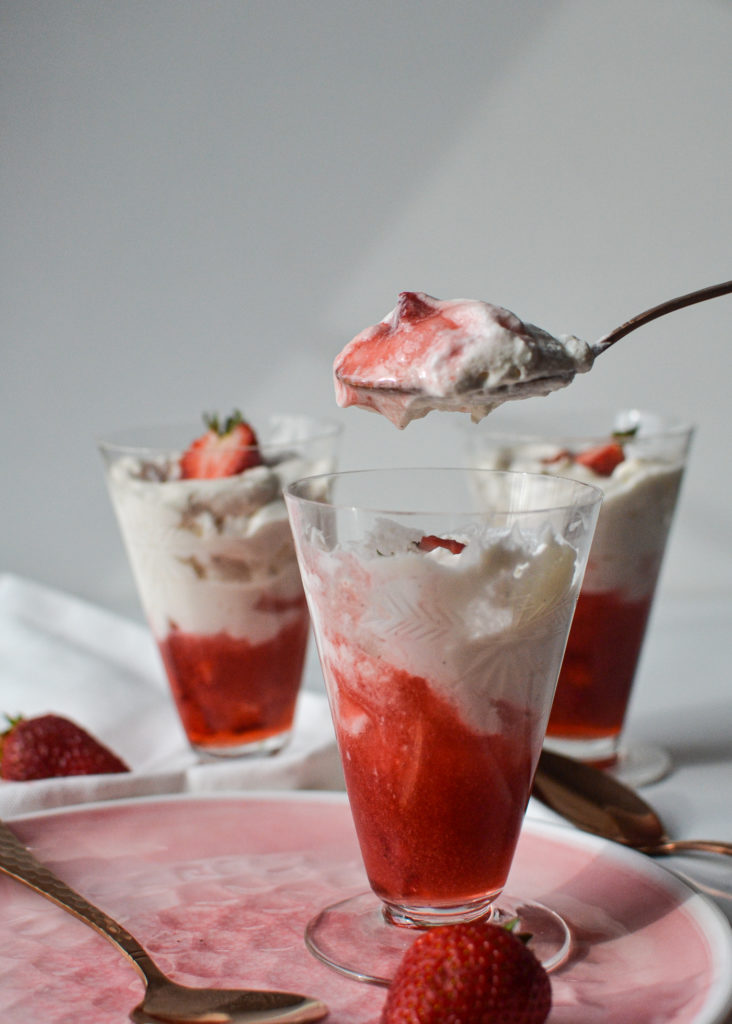 What you will need to make a strawberry fool
fresh strawberries
whipping cream
vanilla bean
sugar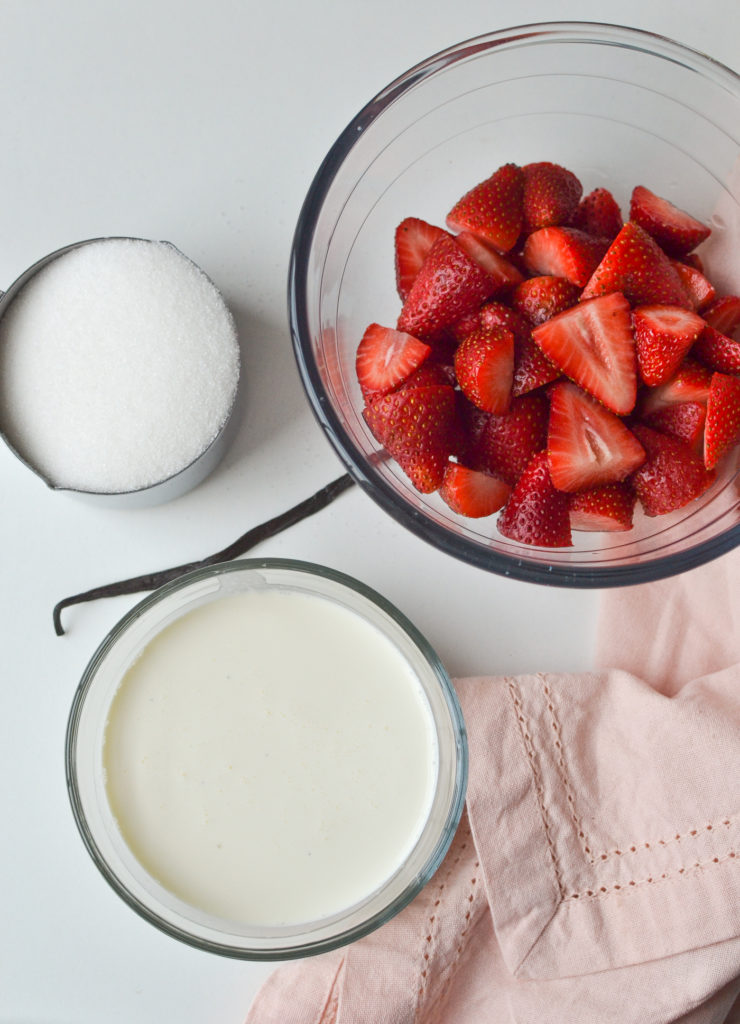 Easy prep (full recipe below)
cut 1/2 cup of strawberries into small pieces, sprinkle with a teaspoon of sugar and set aside
trim and slice 2 cups strawberries and add to food processor with 1/2 cup of sugar, process until smooth, strain mixture pressing into the strainer to release liquid into a bowl. Discard solids and refrigerate liquid until read to use
pour 1 cup whipping cream into bowl of electric mixture, scrape seeds from 1/2 a vanilla bean and add to cream along with 3 tablespoons of the strained strawberry mixture. Whip until soft peaks form
Divide sugared strawberries, and strawberry puree between 4 dessert cups, top each with a 1/4 of the whipped cream mixture and a sliced fresh strawberry for garnish.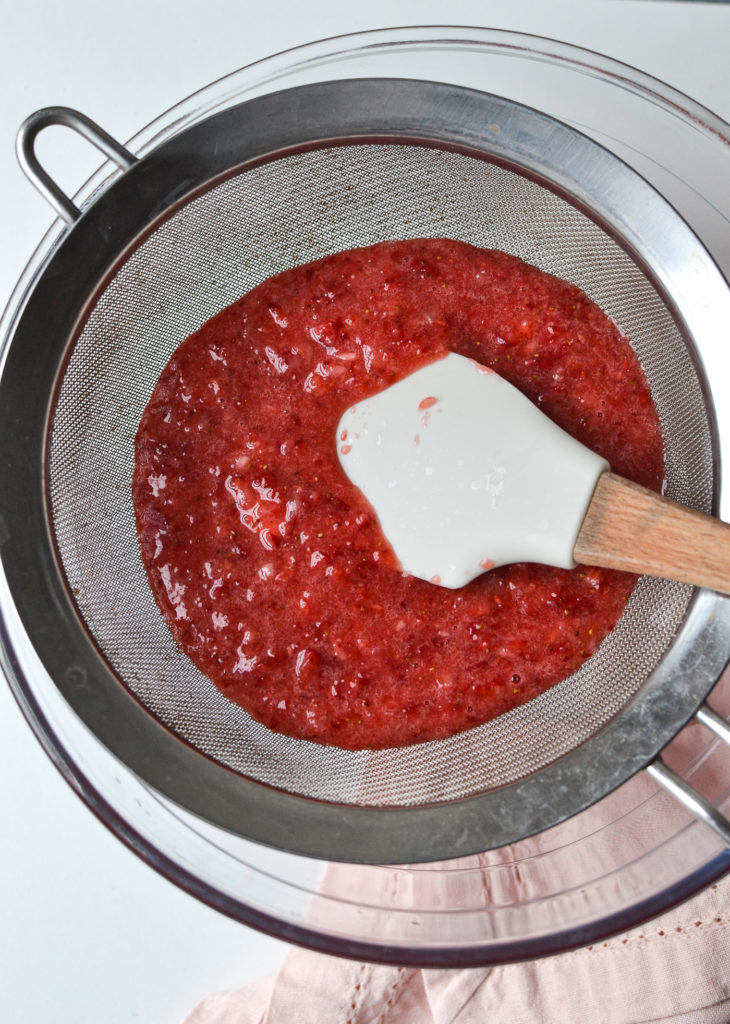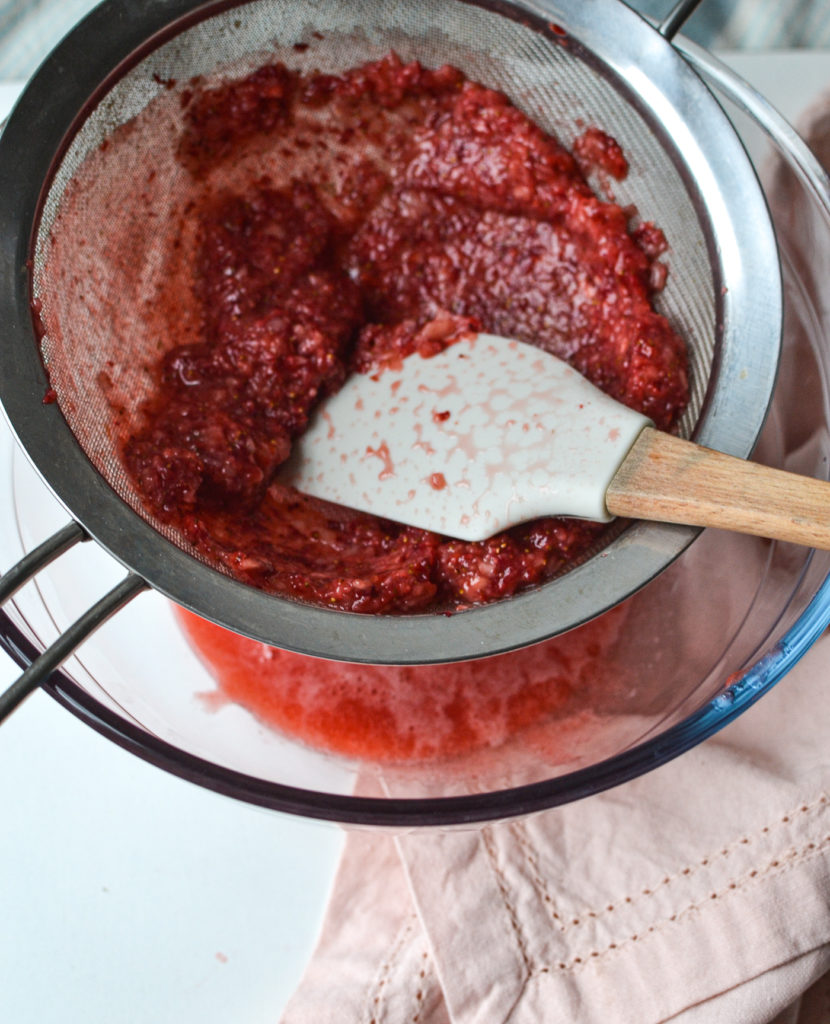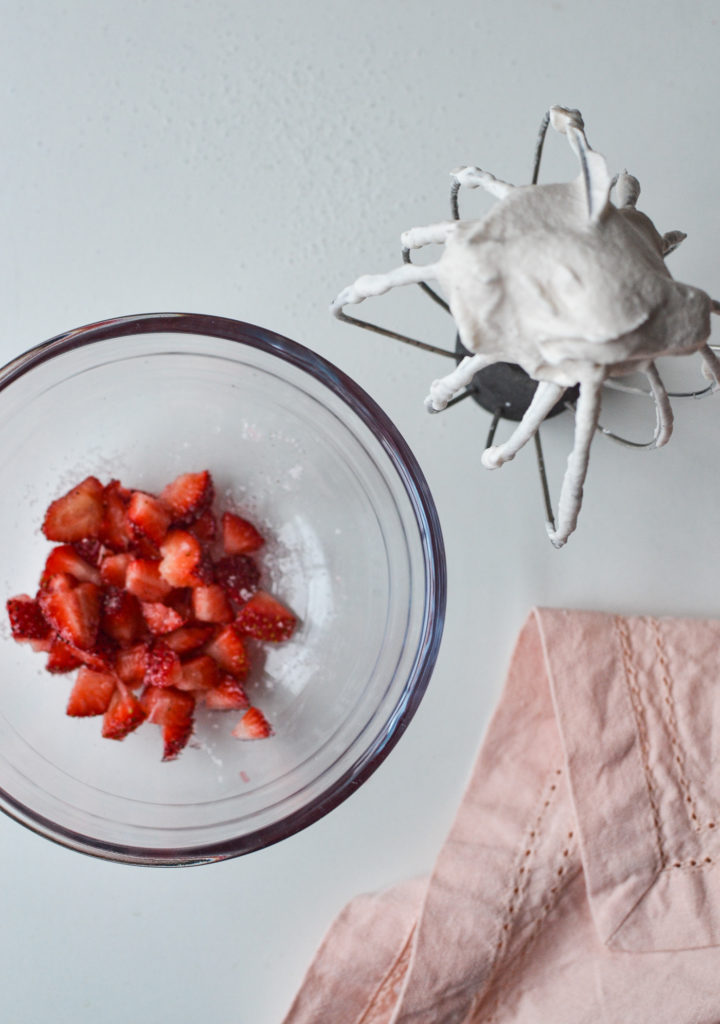 With so many occasions through spring and summer, I think you can see why this strawberry fool will be your go-to recipe all season long!
Other Spring Recipes You Might Like
Dreamy Orange Creamsicle Poke Cake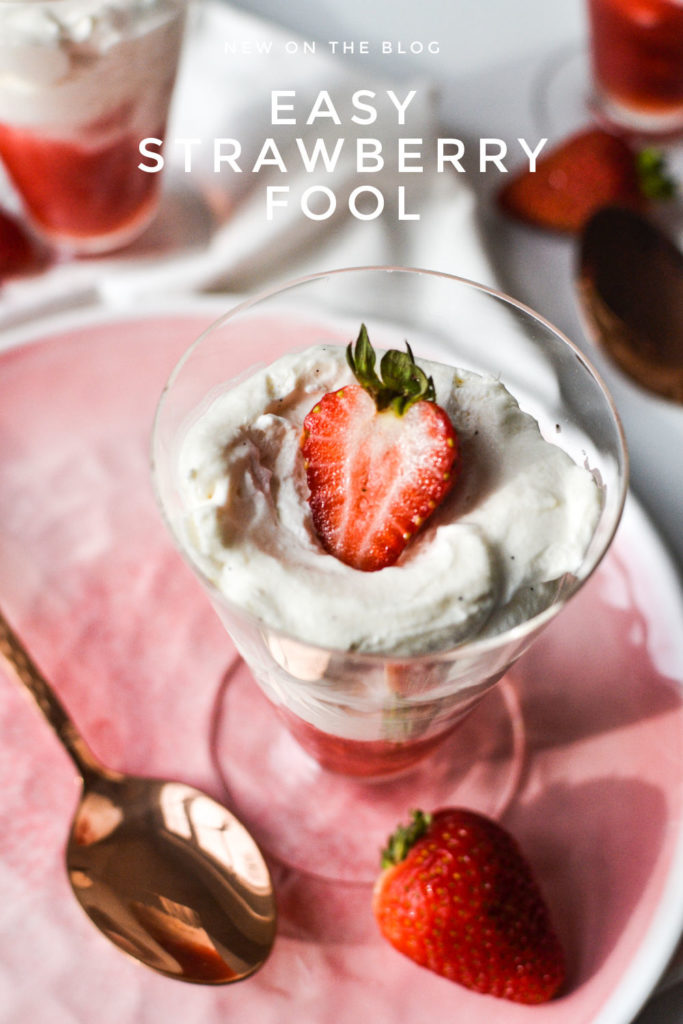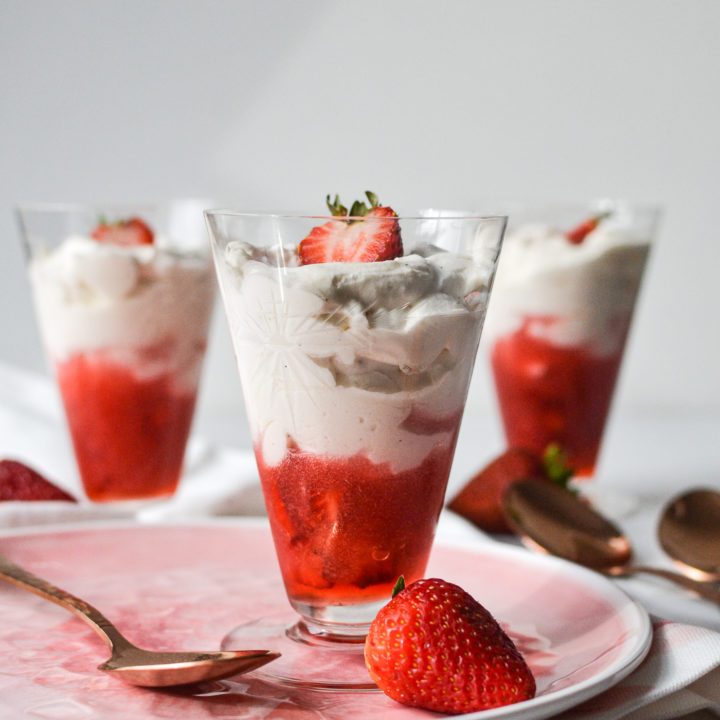 Easy Strawberry Fool
This Strawberry Fool recipe is an easy twist on a British classic dessert! A layer of sugary strawberries, strawberry puree and fresh strawberry-vanilla whipped cream. So easy and so delicious
Ingredients
2 1/2 cups fresh strawberries, hulled
1/2 cup + 1 teaspoon granulated sugar
vanilla bean
1 cup whipping cream
Instructions
Cut 1/2 cup strawberries into small pieces and sprinkle with 1 teaspoon sugar. Set aside.
Add remaining 2 cups of strawberries and 1/2 cup of sugar to a food processor and process until smooth. Transfer to a fine mesh sieve and push through releasing the liquid into a clean bowl. Discard solids. Set aside 3 tablespoons in a small dish, and refrigerate remaining puree until ready to use.
Into the bowl of a stand mixer (or using a hand mixer and large bowl) add whipping cream, seeds from the vanilla bean, and reserved 3 tablespoons of strawberry puree. Whip on medium high until soft peaks form.
Assemble by dividing sugared strawberry bits into 4 dessert cups, divide the strawberry puree pouring over the strawberries. Add 1/4 of whipped cream mixture on top of each. Garnish with a fresh sliced strawberry and refrigerate until ready to serve.
Notes
If you don't have a food processor, simply use a potato masher, and mash the strawberries and sugar until as smooth as possible before pushing them through a fine mesh sieve and discard solids, reserving liquid.