Sunday was a nasty weather day that kept us indoors all day. Freezing rain for hours, changing over to drizzle for a bit before switching to snow over night. Perfect day to spend in the kitchen baking these simple eggnog cupcakes!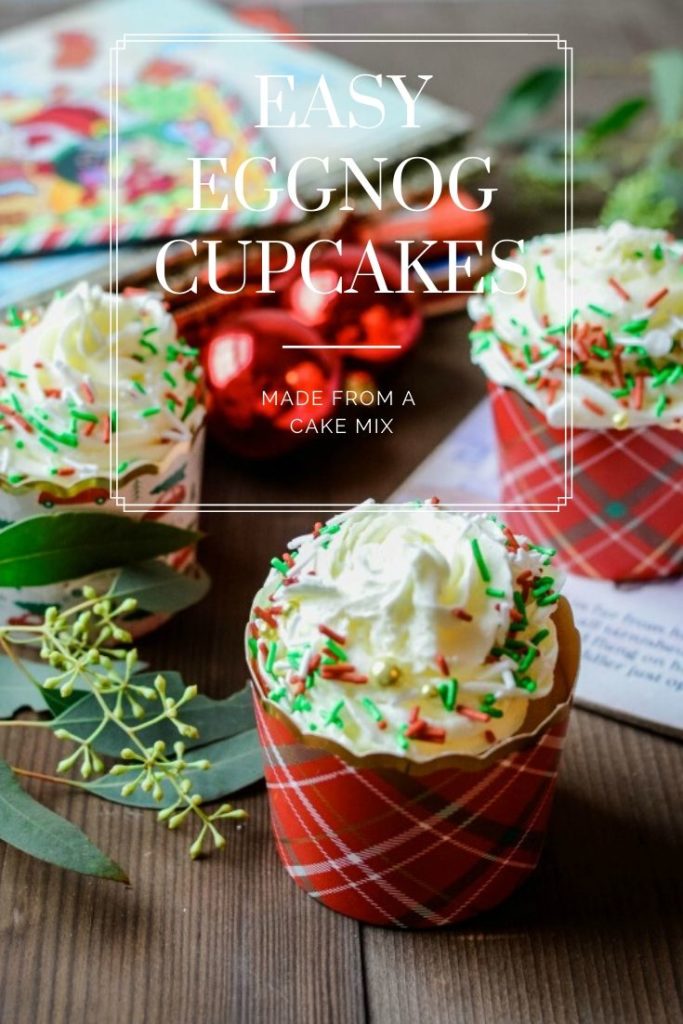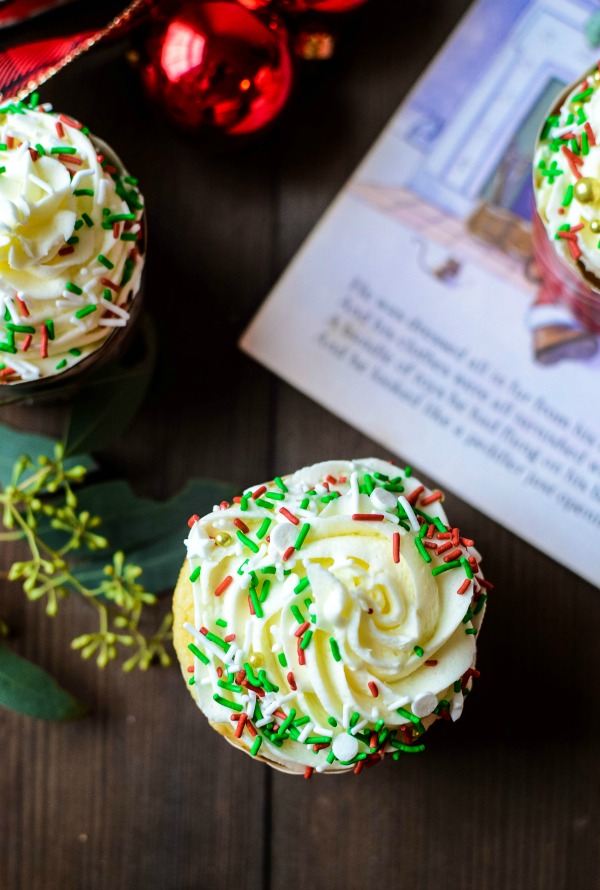 As much as I love baking for the holidays, I sometimes like to make a simple dessert that takes just a few minutes and few ingredients. These eggnog cupcakes require just a white cake mix, eggs, oil and eggnog!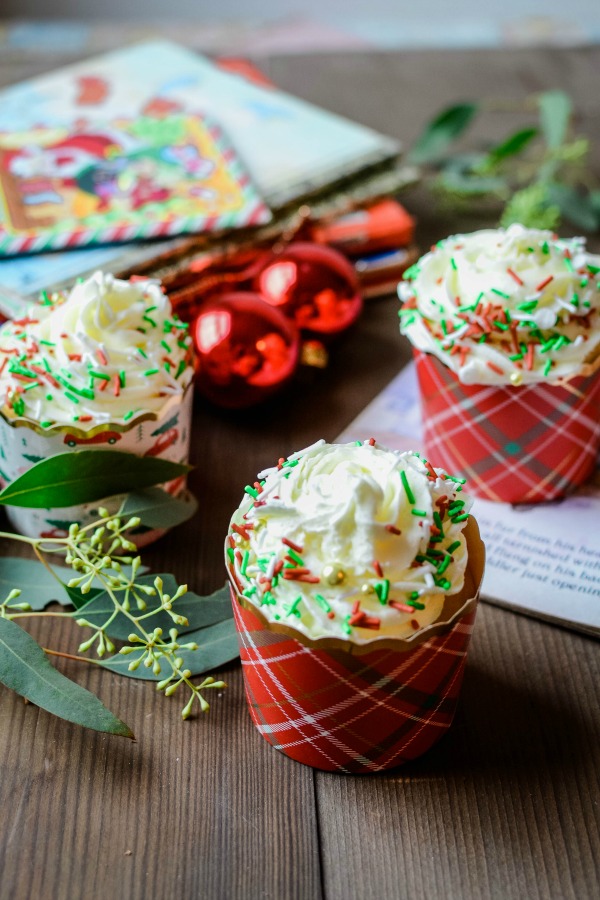 Simply prepare the cake mix as per the package directions, substituting the milk (or water) called for with eggnog. The result is a light and fluffy cupcake with a subtle eggnog flavour.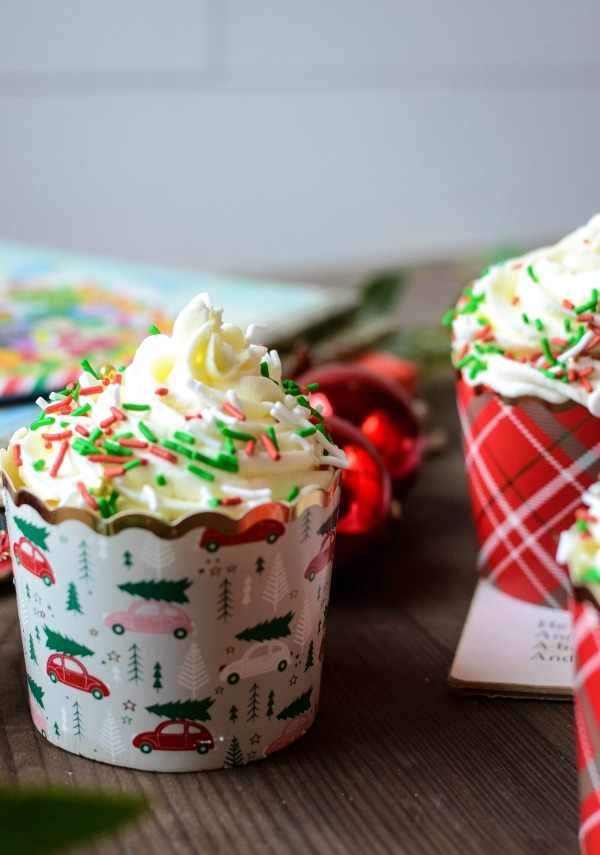 The frosting is also flavoured with eggnog and whips up creamy, smooth and delicious. Christmas sprinkles and gold non-perils make for a festive finish!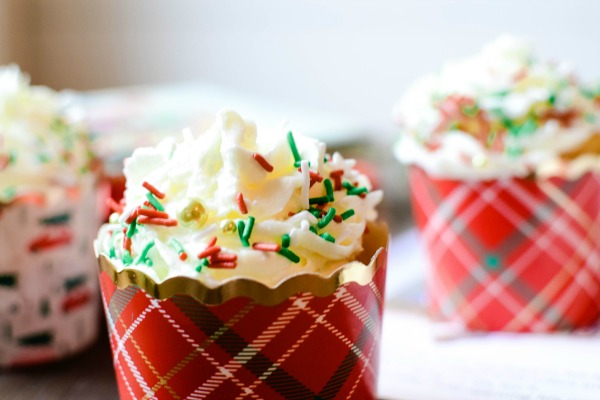 And, can we talk about those cute cupcake cups? I found them at Home Sense, and they were only $4.99 for 50. Twenty-five each of plaid and red trucks.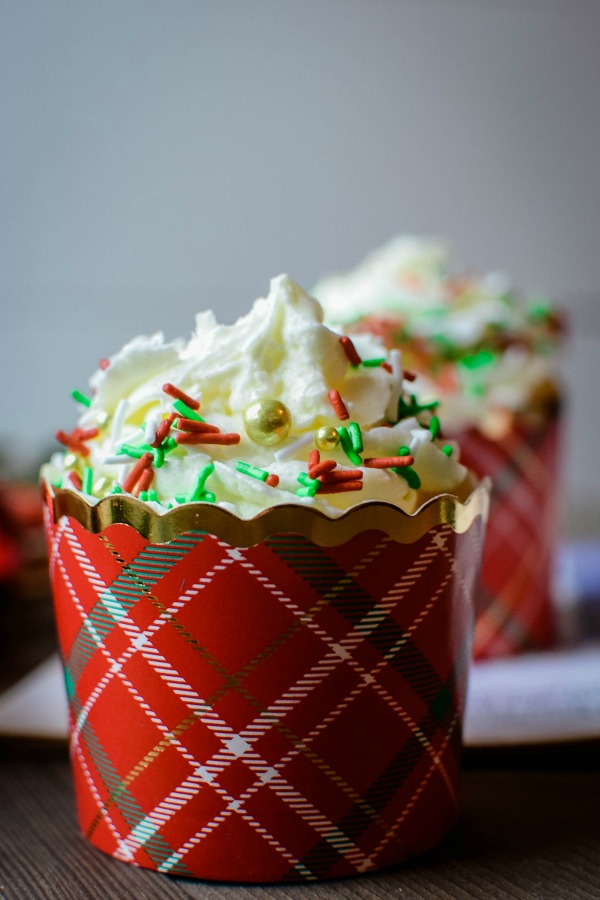 Just don't make the same mistake I did when I first made these cupcakes. I didn't have any regular paper cupcake liners, so I figured I would just bake the cupcakes right in the cups. They are oven proof to 375 degrees, so why not.
Except, I overfilled them, and the batter bubbled up over the top and down the sides. Ugh! Still tasted good though!!
This time I baked the cupcakes in regular paper liners in cupcake tins and they turned out perfectly. After they were completely cool, I put them into the cups before frosting them.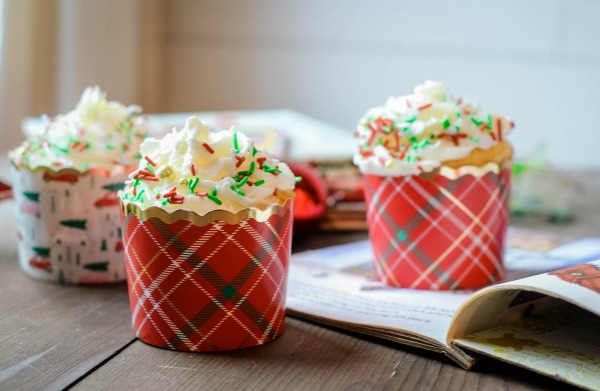 I used a large star tip and a Wilton piping bag to frost these eggnog cupcakes before sprinkling on the sprinkles.
What a deliciously fun idea for a Christmas bake sale or bringing to a holiday pot luck.
These simple Eggnog Cupcakes are made with a boxed cake mix!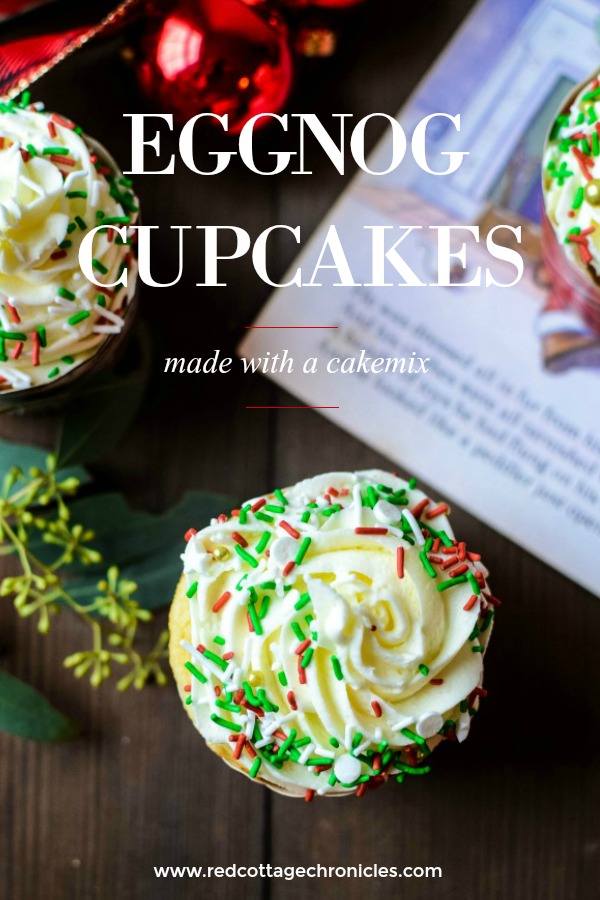 If you are looking for another easy, but yummy festive recipes, check out these Sweet Marie bars. I switched out regular krispie cereal for the holiday version, making them perfect for holidays!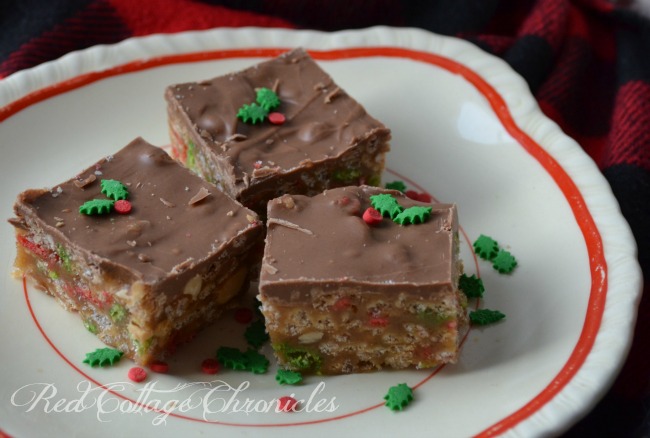 You'll find the recipe for these simple eggnog cupcakes below!
Be in the know! It may be a delicious recipe, a stunning tablescape, or decor tips to make your house a home! Simply click here to subscribe. I never sell or share your information, and you can unsubscribe at any time!
Until next time…..

Simple Eggnog Cupcakes
Additional Time:
20 minutes
These simple eggnog cupcakes are made using a boxed cake mix and substituting the milk for eggnog! The result is a light and fluffy cupcake. Frosted with eggnog buttercream and festive sprinkles!
Ingredients
White Cake Mix plus eggs and oil as required to prepare
1 1/2 cups eggnog, divided
7 cups confectioners sugar
1 cup room temperature butter
Instructions
Preheat oven to 350 degrees and place cupcake liners into cupcake tin.
Prepare cake mix according to package directions, substituting eggnog for the milk (or water).
Fill cupcake liners halfway. Bake for 15 to 17 minutes, until toothpick comes out clean. Cool completely on wire rack.
Why cupcakes are cooling, prepare frosting by adding butter to bowl of electric mixer. Mix until smooth. Add 4 cups confectioners sugar and 1/2 cup of eggnog. Beat at medium speed for 2 minutes, scraping down sides as necessary. Add remaining confectioners sugar, 1 cup at a time, beating well between each addition until desired consistency is achieved.
When cupcakes are cool, fit piping bag with large star tip and fill bag with frosting. Pipe in a swirling pattern. Sprinkle the edges with festive edible sprinkles.