This is a sponsored conversation written by me on behalf of Cricut. The opinions and text are all mine.
Cricut blades are what make this dynamic cutting machine so versatile. With the range of blades available, the project possibilities are endless.
If you are new to Cricut or if you are thinking of purchasing your first machine, you may be wondering what the heck are all the different blades used for. Today I will give you a crash course on the different types of Cricut blades, what machines they are compatible with, and which blade to use with which materials!
Let's start with the three blades that work exclusively with the Cricut Maker.
These blades are designed to work with the Maker's Adaptive Tool System, which cuts even more materials than the already extensive list for previous Cricut Machines.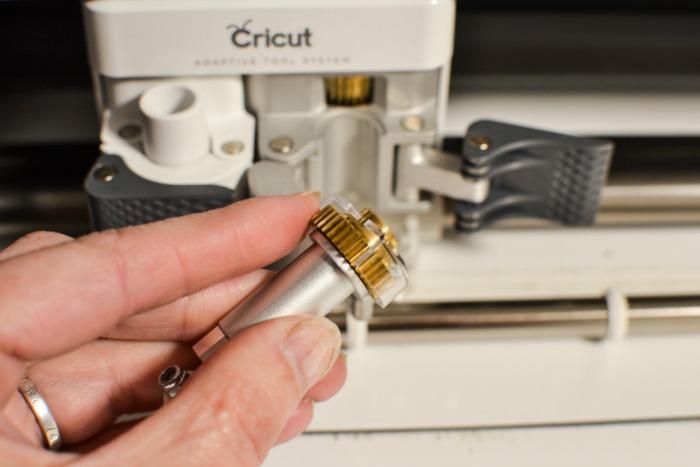 Cricut Rotary Blade: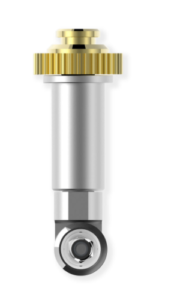 The rotary blade is a game changer for sewers and crafters alike! It is a unique blade that glides through any fabric with precision and ease. This impressive blade cuts fabrics as delicate as silk and cashmere to sturdy fabrics like denim and wool felt.
Thanks to the Adaptive Tool System of the Cricut Maker, this gear system cuts sharp corners and curves effortlessly making intricate cuts easy as pie!
It also cuts delicate crepe paper, tissue paper and cork without tearing
The rotary blade is included with the Cricut Maker
Images must not be smaller than 3/4 inch to ensure crisp, clean cuts
Makes cutting quilt pieces a breeze
This blade is meant to be used with the fabric mat (pink)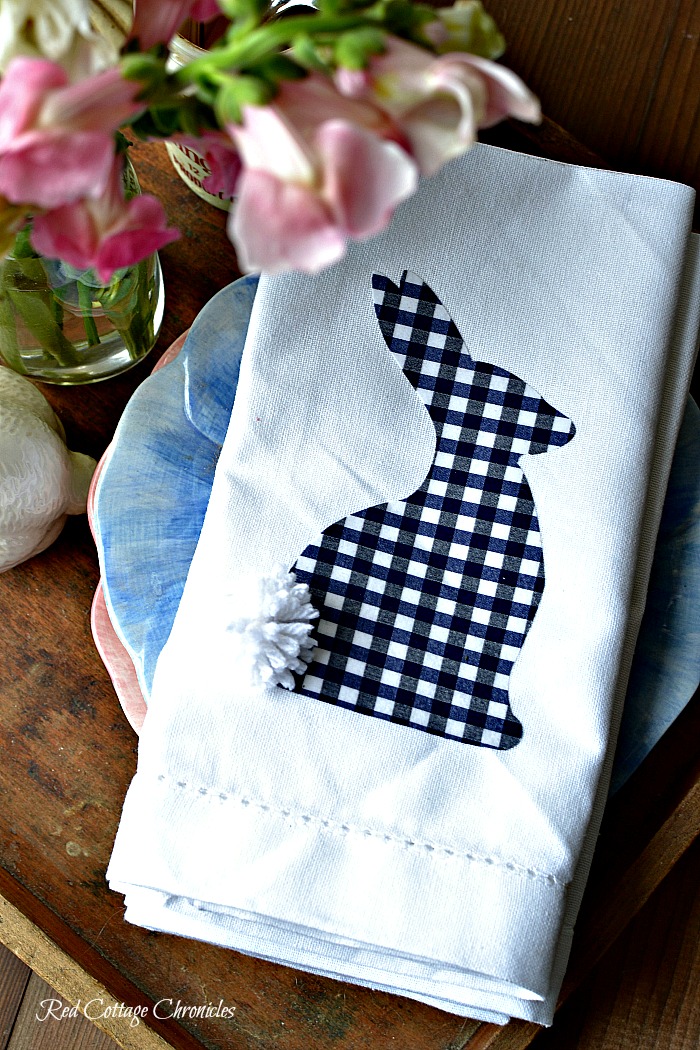 I recently used the Cricut Rotary Blade to customize some plain linen napkins with a cute gingham bunny with the help of the Cricut Easy Press 2.
Cricut Knife Blade: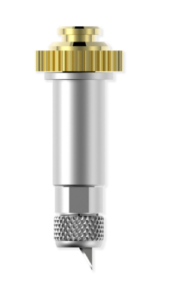 This blade is a total power house! It is the second blade that is used exclusively with the Cricut Maker. A must for crafters, it cuts thicker materials such as balsa wood, chipboard, basswood, leather and craft foam.
The knife blade will require several passes to complete the cut, with some materials requiring 10 or more. Depending on your material the cut could take several minutes to an hour or more.
This blade is not yet compatible with the Cricut App due to the length of time some cuts may take, hence not wanting to risk any Wifi issues that may interrupt the cutting problems.
Use the Cricut Strong Grip Mat when using the knife blade to cut thicker materials, and the standard grip mat when using thicker, but softer materials such as craft foam.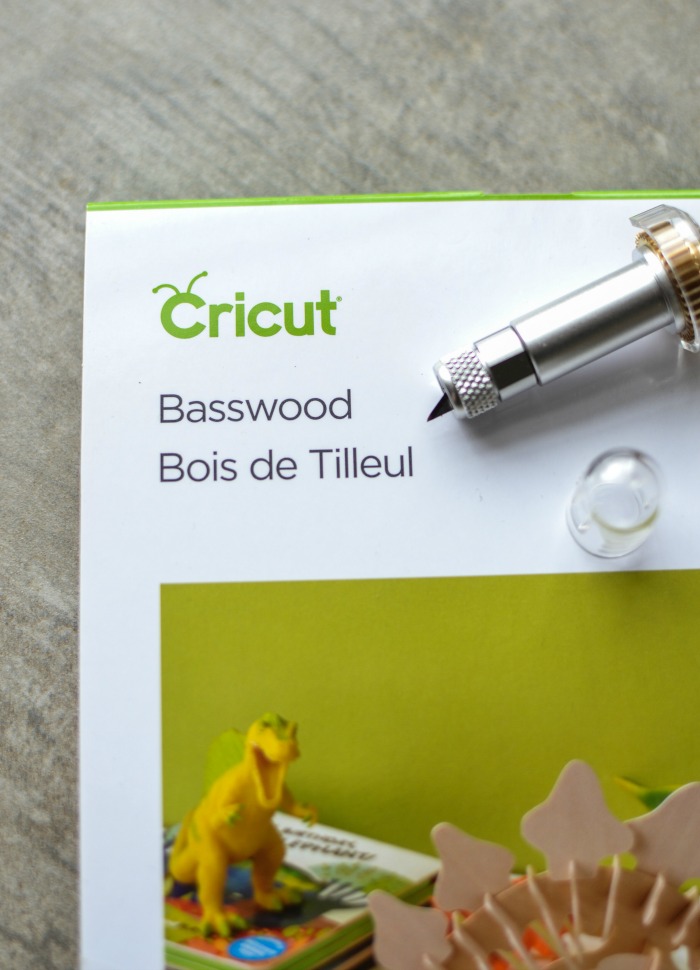 A few tips when using the knife blade
use materials no wider than 11 inches and align with the left upper corner of your mat to keep it from passing under the large rubber rollers on the roller bar
push the white wheels on the roller bar off to the right to allow thicker materials to be pass through
tape our material to the mat along all four edges to prevent it from slipping
as with all cricut blades, the knife blade is super sharp so keep the protective cap in place over the blade when not in use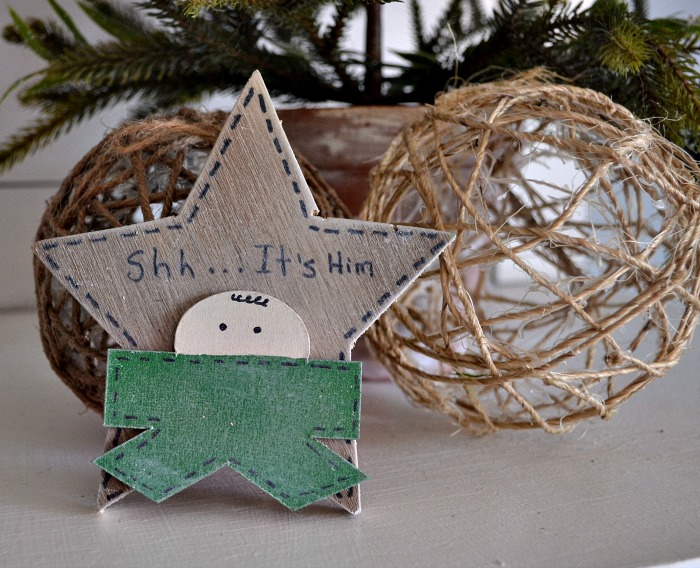 I could not have made this cute little Christmas Ornament without help of the Cricut knife blade.
Cricut Scoring Wheel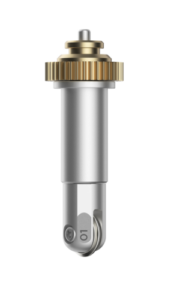 This is the last of the blades compatible only with the Cricut Maker. While not technically a cutting blade, the scoring wheel and double scoring wheel makes so many more projects possible than previously.
Utilizing pressure these scoring wheels provide precise scoring lines in both thick and thin materials, allowing for crisp folds for countless crafts.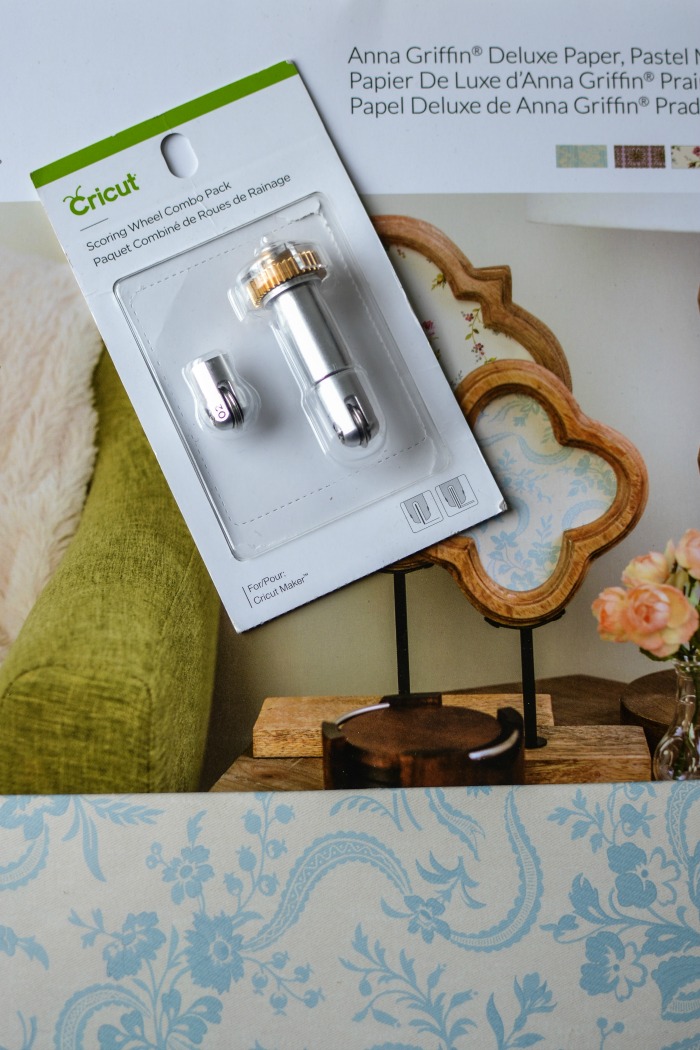 Some of the materials the scoring wheel can be used for:
construction paper
cardstock
scrapbook paper
cooper
acetate
crepe paper
craft foam
The scoring wheel comes packaged with the single scoring wheel already in the housing, plus a double scoring blade. They are interchangeable thanks to the Quick Swap housing. The single wheel is perfect for thinner materials while he double scoring wheel works best for thicker materials and coated papers.
You should always fold "into" the scoring line. This means if you are using a pretty paper you will want to place your paper pretty side down!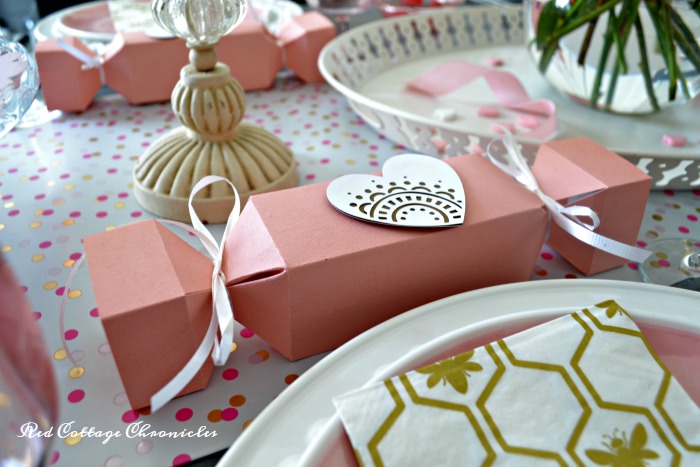 I used the single scoring wheel to make these pretty "crackers" that I filled with chocolate treats for my Valentine's Day tablescape.
If you are new to Cricut and trying to decide which model will be best for you, knowing what the above three blades are capable of might help you in making your decision.
Even if you don't own the Maker, there are still plenty of project possibilities with the following three blades. All of which are designed to work with not only Maker, but also the Explore series and the Explore Air Series of machines.
Cricut Premium Fine Point Blade: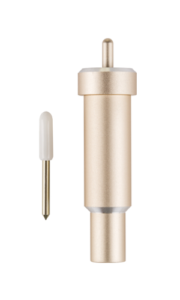 This blade is the blade for cutting vinyl, iron on, cardstock, paper, and other thin materials. It comes with the Explore series of machines and will have you well on your way to creating multiple projects.
Gold in color (originally silver)
German Carbide Steel
Blade can be changed without the need to replace the blade housing
comes with the Cricut Maker and Explore machines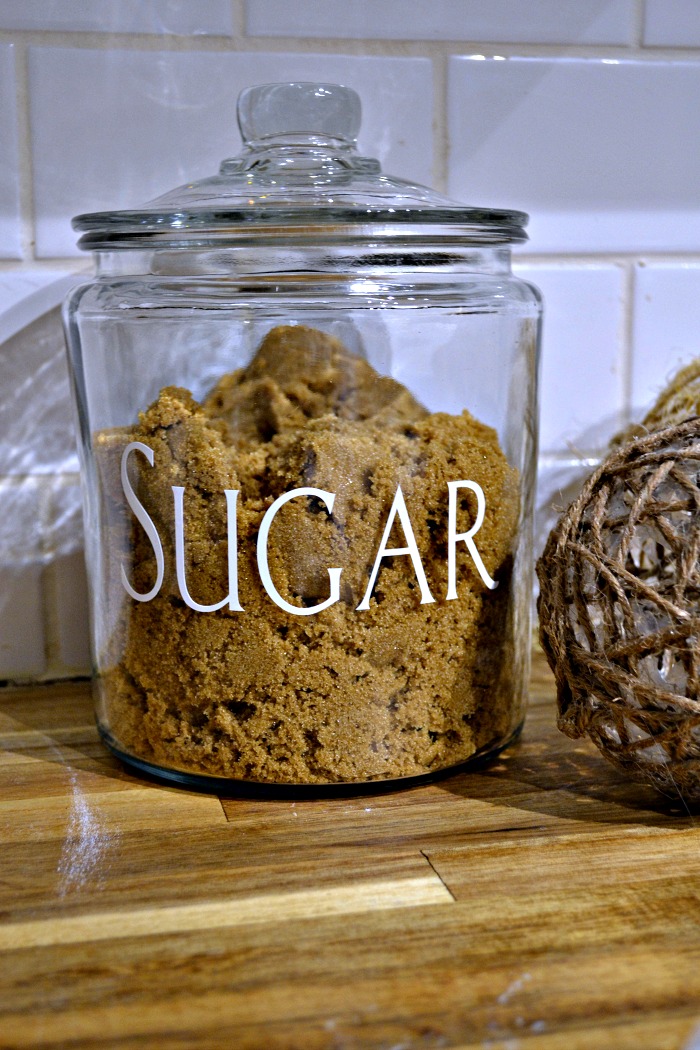 These Pantry jar labels were the first project I did when I received my Cricut Maker! A very easy beginner project!
Deep Point Blade (Black)
Similar to the fine point blade, however this blade is made of a more durable, harder steel allowing intricate cuts in thicker materials such as foam sheets, cardboard and thick cardstock.
Bonded Fabric Blade (Pink)
The last blade in this series, the Boned Fabric Blade is pink to match the fabric mat. Similar to the premium fine point blade, however this one is exclusively used for cutting bonded fabric or iron on fabric. It should not be used for cutting any other materials such as paper or vinyl to extend the life and precision for the bonded fabrics.
Now you are ready to dive in and get using all the blades that are compatible with your model. If you want to dive further into the Cricut blades, their housing and how to change the blades click here
I have created a graphic below that you can Pin for future reference! Cricut.com has loads of tips, tricks, projects no matter what model you have. It is a great resource to bookmark and have handy too!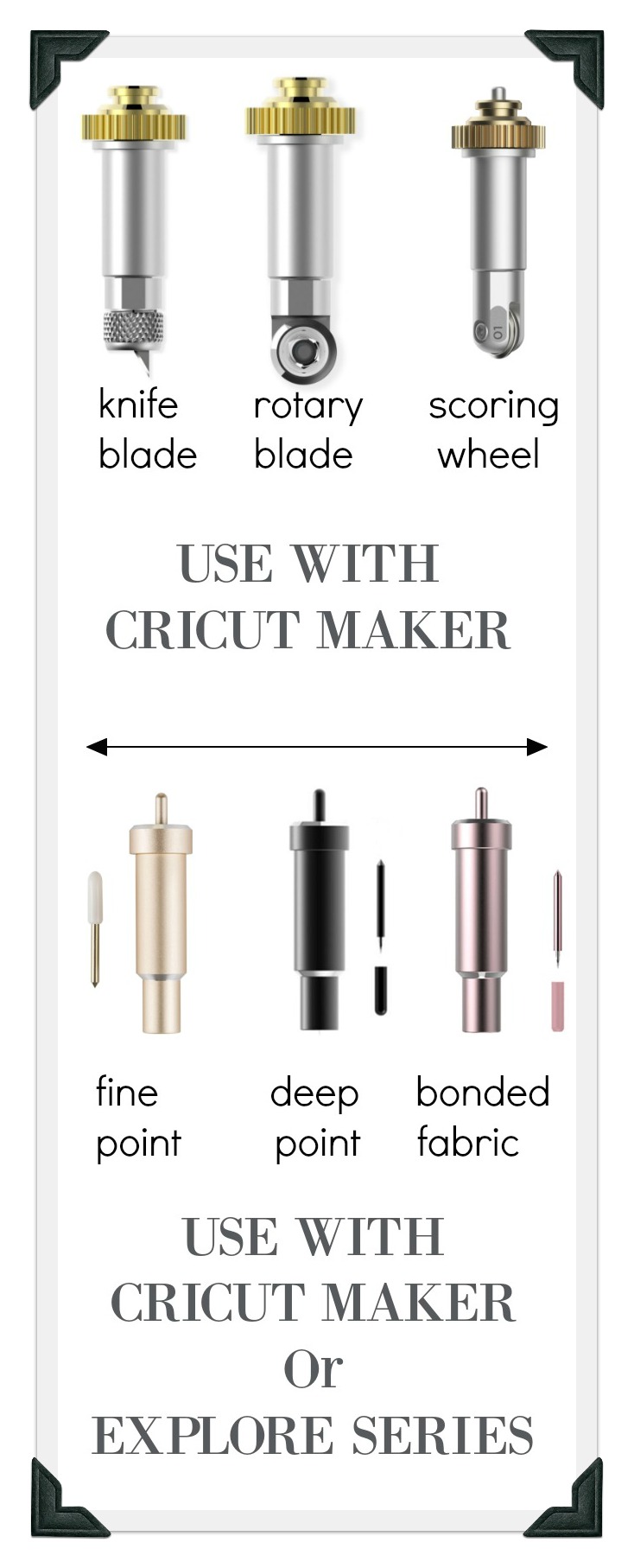 I have several new projects coming up that I can't wait to share with you. Everything from Farmhouse signs to customized etched glasses and the cutest succulent front door basket! Don't forgot to subscribe and follow my Cricut Pinterest Board to keep up to date!
Until next time….