Some of my favorite projects are my upcycled home decor projects. These upcycled candlesticks still get lots of use around my home!
This month the theme for our At Home DIY Challenge group was to upcycle a thrift store find into a home decor item. This month their are 36 bloggers participating and their links are listed below. Be sure to check them out.
This post may contain affiliate links, which means if you click on a link, love what you see and decide to make a purchase, I may receive a small commission at no extra cost to you!
Since Spring is right at our doorstep and Easter right around the corner, I wanted to create an upcycle project to use on our dining room tabletop!
Another one of my favorite things is to style tablescapes. But, even when my table isn't styled I still love to have pretty, seasonal tabletop decor.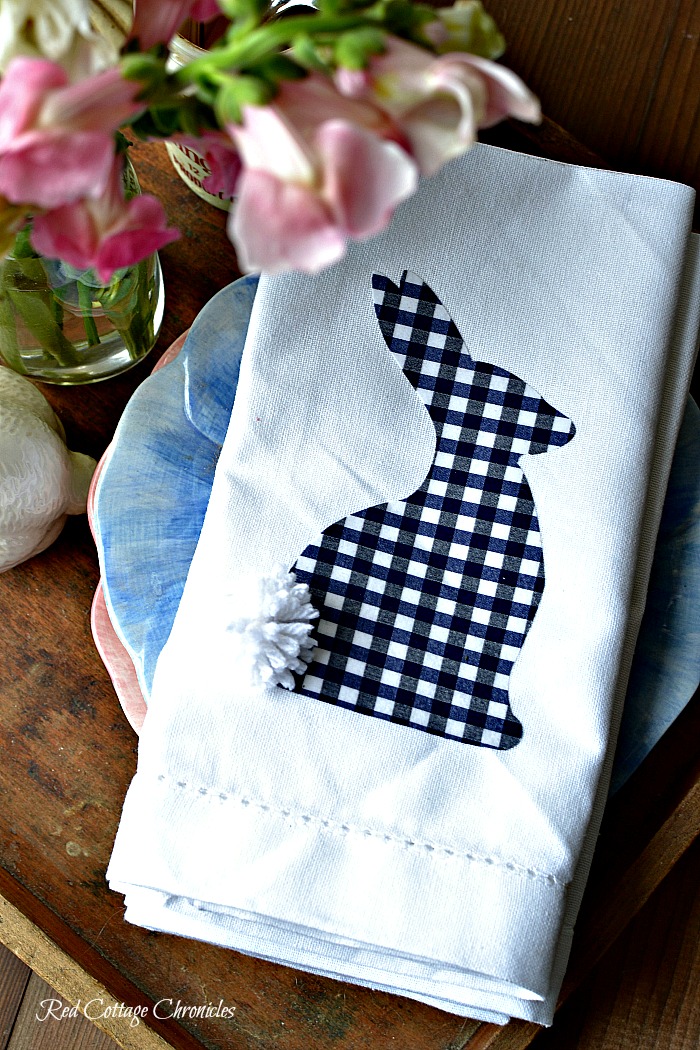 So, I turned a men's dress shirt from Goodwill into upcycled home decor for my spring dining room table.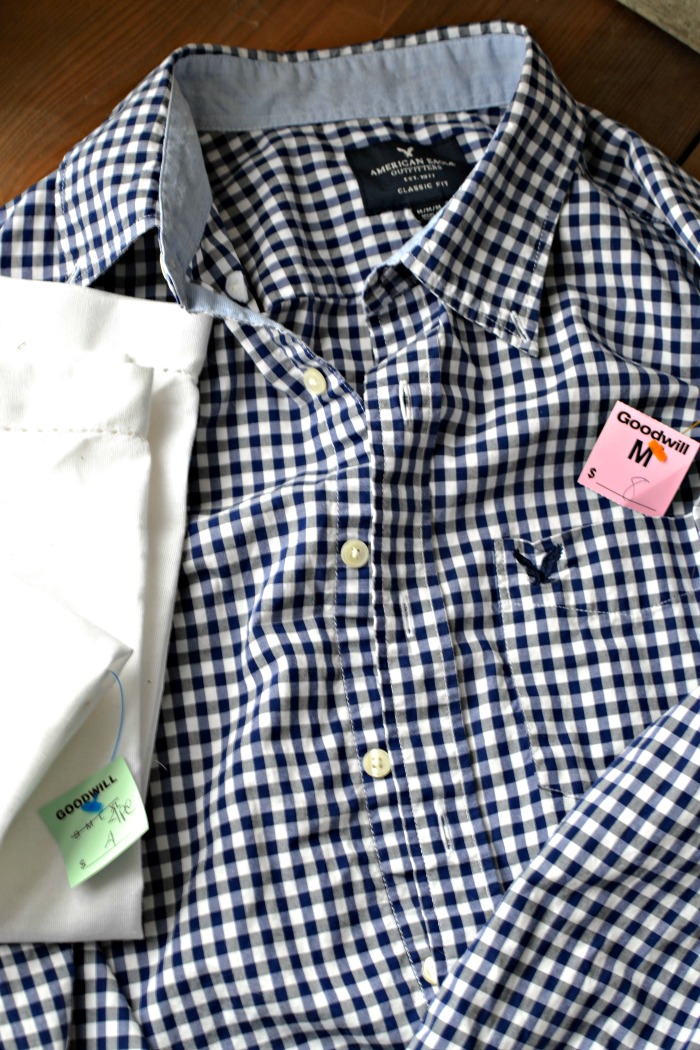 I found this navy check dress shirt for $8 and 4 white Hemstitched linen napkins for $4.00. Navy Blue and white together looks so crisp and fresh. Just like spring!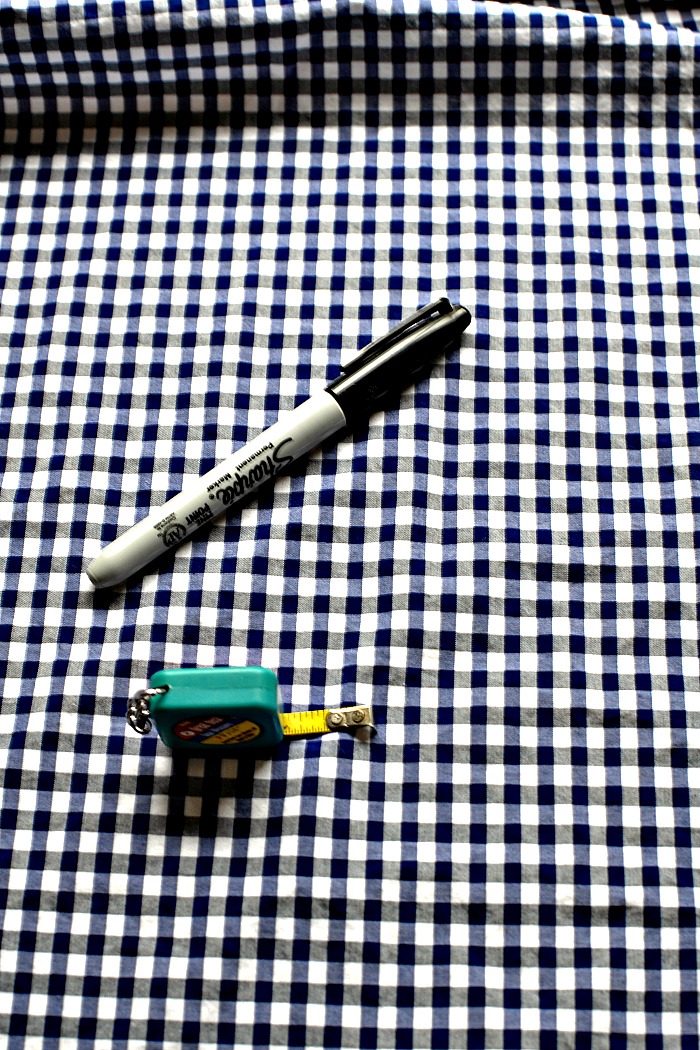 Obviously the back of the shirt has the largest area of fabric without seams. I was using my Cricut Maker to create the bunny silhouette's. The cutting mat is 12 by 12 inches so I measured and cut the fabric to a 12 by 12 inch square. This size was big enough to cut all four bunnies at once.
Heat 'n Bond was used to make the fabric fusible. Cut a piece to fit the 12 by 12 fabric square.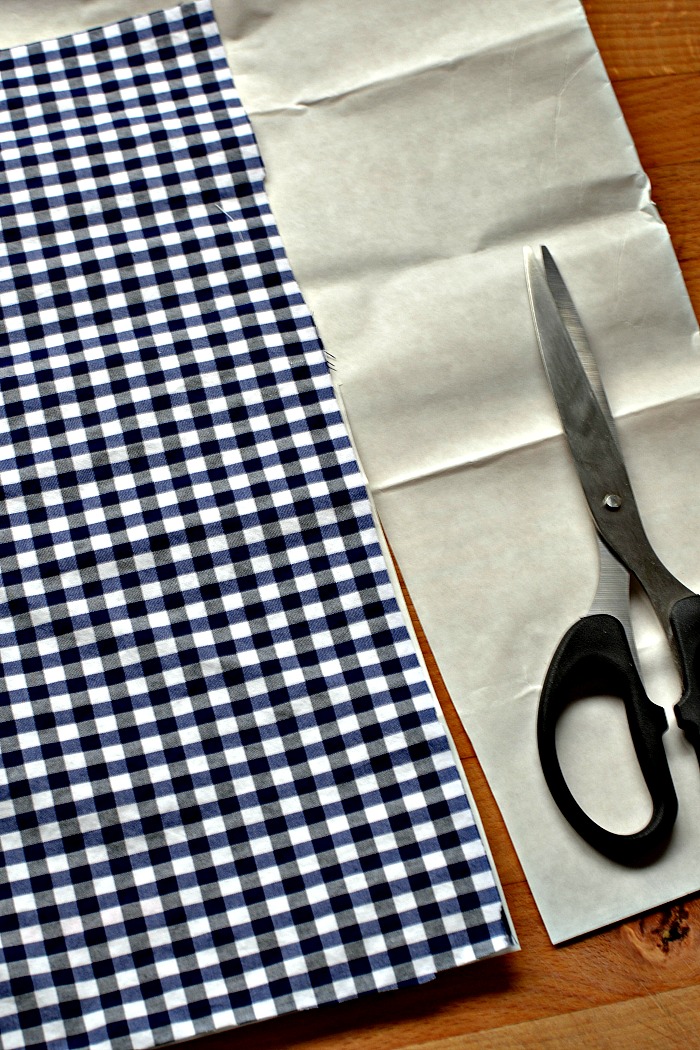 With the rough side of the Heat n' Bond against the fabric, using an EasyPress or an iron fuse the two together.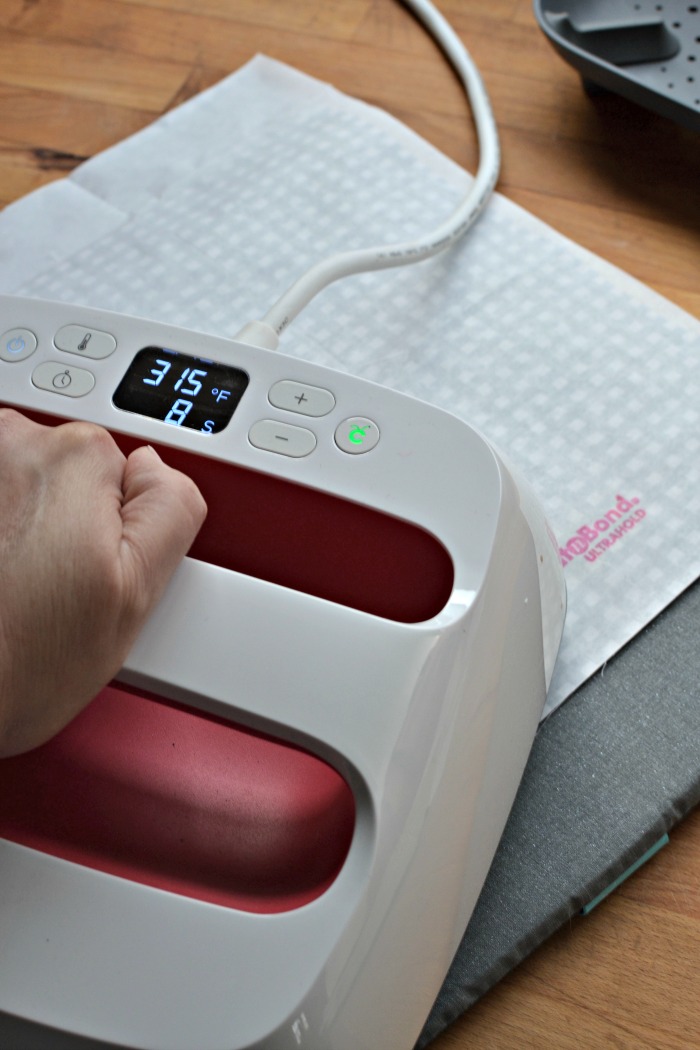 After giving it a minute to cool, peel off the paper backing to expose the shiny surface. This shiny side will later fuse the fabric to the napkins.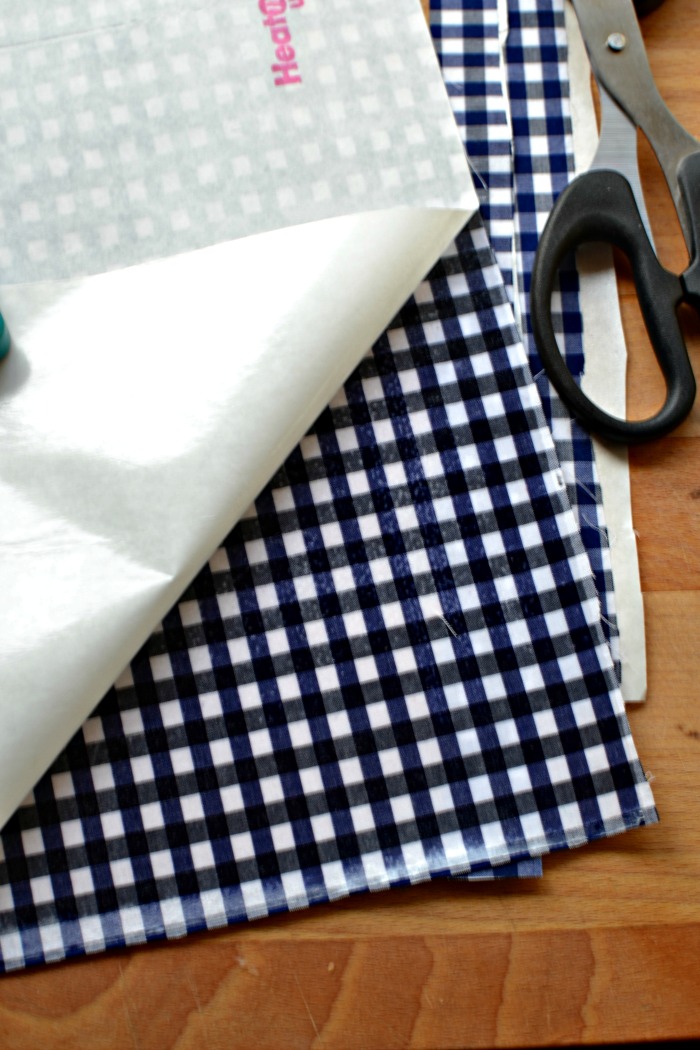 After placing the fabric, shiny side down on the fabric cutting mat, I used this image from Cricut Design Space and customized it to resize and cut four images at once.
If you don't have a Cricut, you could always draw the shape on card stock to make a template. Then trace onto your prepared fabric and cut by hand.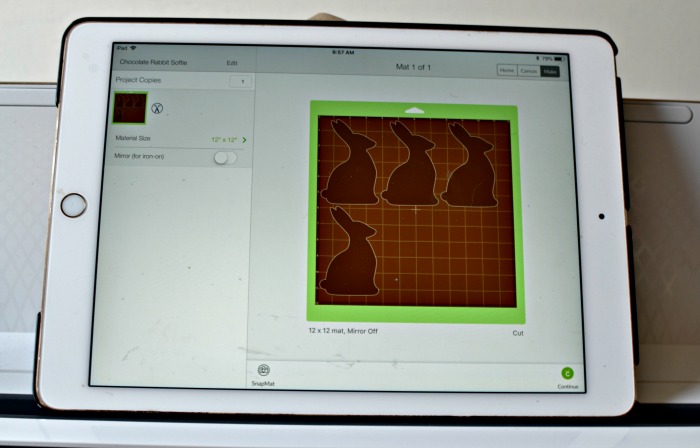 If you are using the Cricut Maker, load the rotary blade into the machine and started the cutting process.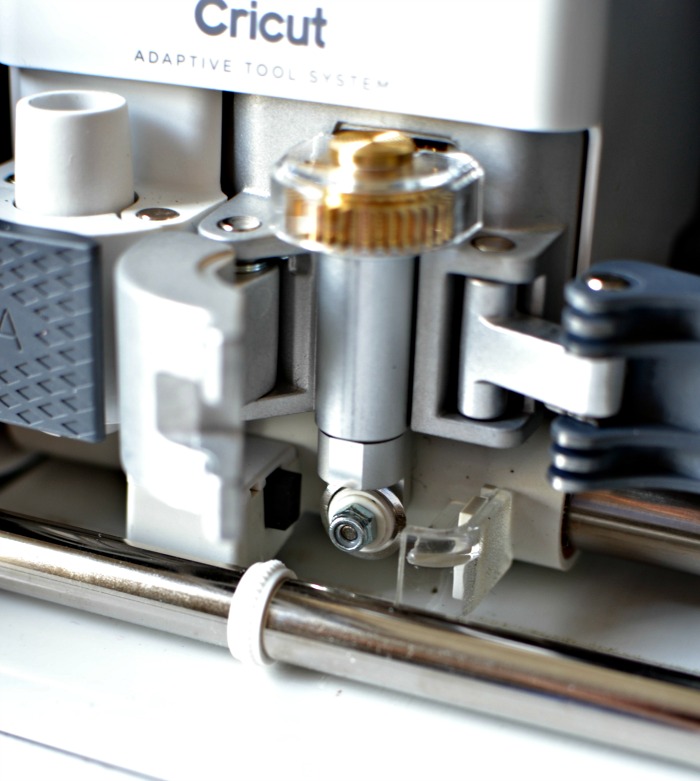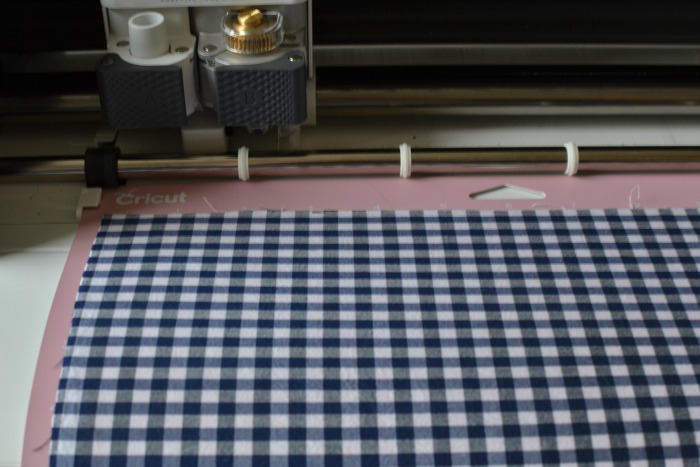 After the cutting is finished, weed out the extra fabric and then lift the bunnies off the mat.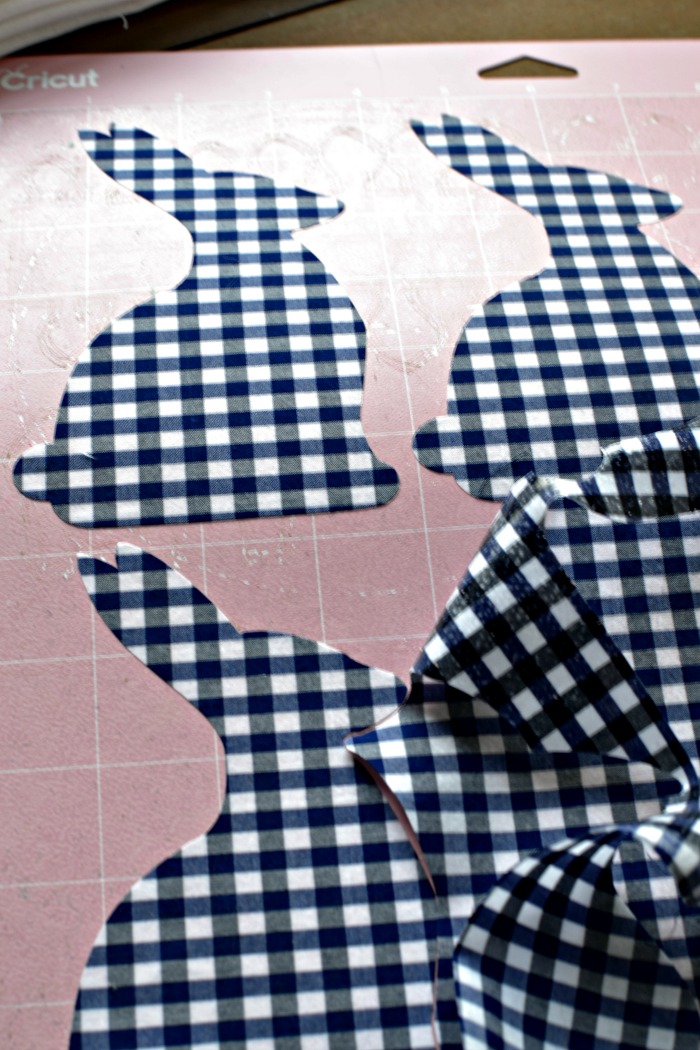 To be sure of the positioning of the bunny silhouette, I folded the napkins in half and then in thirds to create a rectangle. Position the fabric in the centre of the folded napkin, and then using the EasyPress or an iron adhere the bunny to the napkin, shiny side down by pressing gently for about 30 seconds.
I was so busy getting this part done that completely forgot to take a photo of this step! It is pretty straight forward though.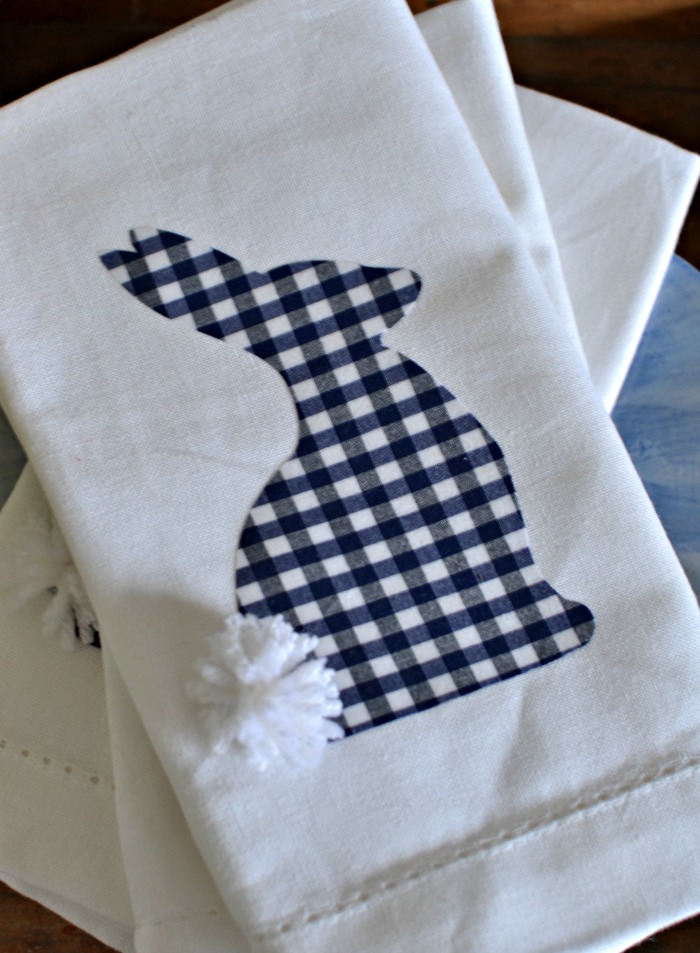 I made tiny white pompoms to use as bunny tails. Simply wrap a length of wool, several times around a small piece of cardboard, tie off and clip the loops to fan out into a pompom shape.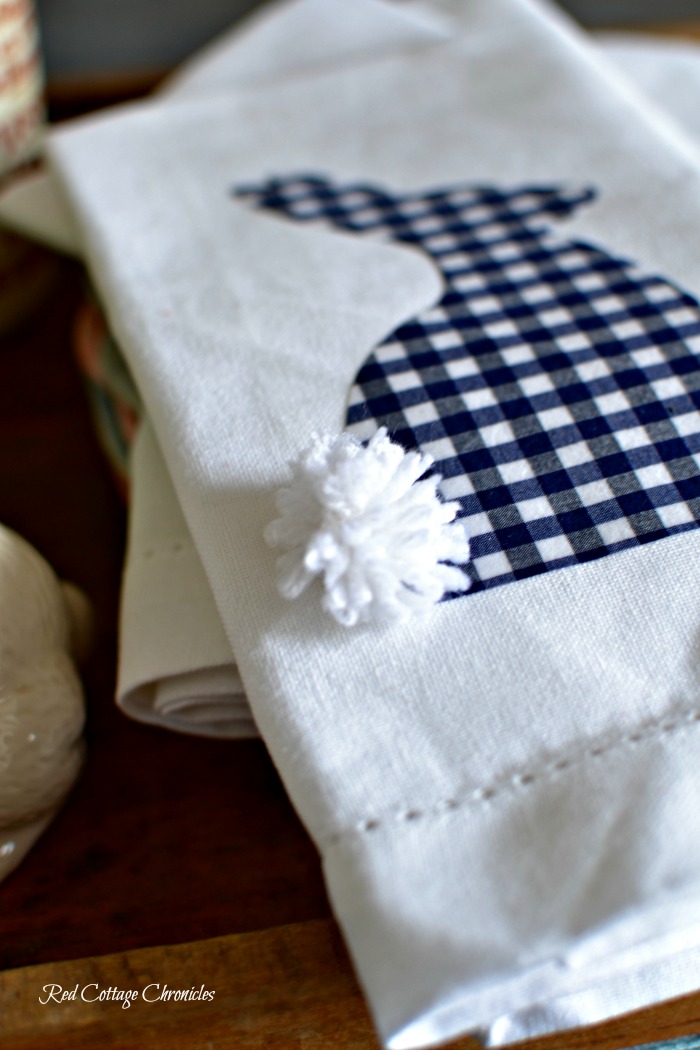 How cute is that?! I would have paid $25 or more for four napkins like this at the store! This project cost half that price, and there is still plenty of fabric leftover for other projects!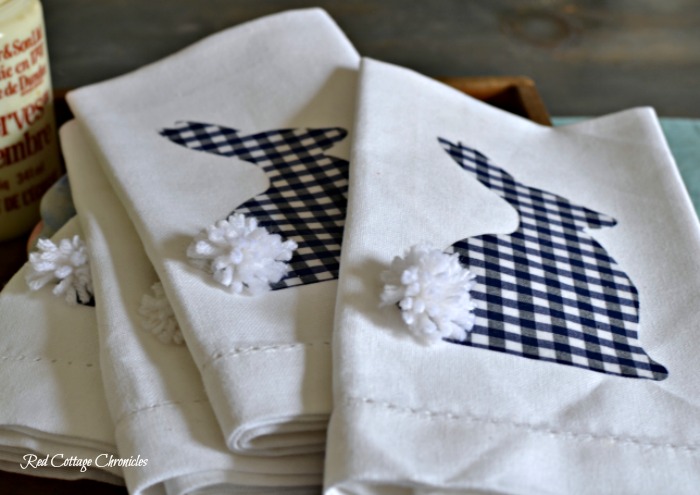 Not to mention, recycling instead of buying new is always a good idea!
They look so cute sitting atop some spring plates nestled into a wood tray on the dining table!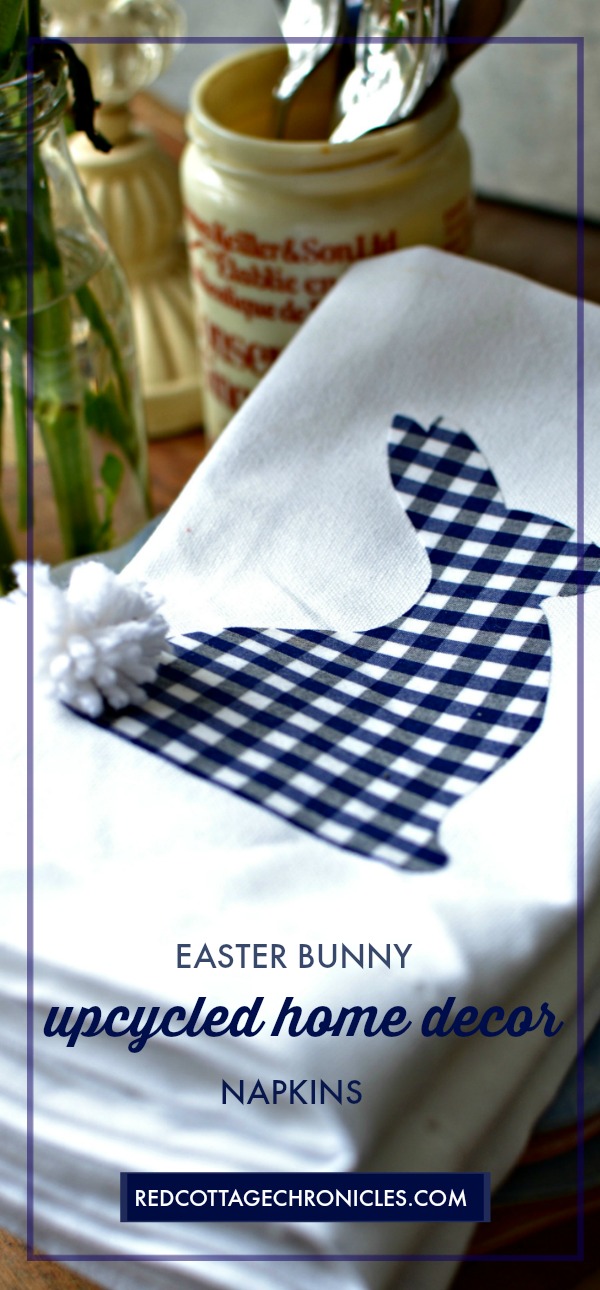 Browsing thrift stores for upcycle finds is always sure to unearth a fun project. This farmhouse style upcycle project is another favorite!
Now, I lets see what the other challenge participants came up with this month! It is always so fun seeing the before and afters!
Until next time….

Here are this month's participants and the links to their upcycled home decor projects…
Red Cottage Chronicles, Refashionably Late, Savvy Apron, Shrimp Salad Circus, Songbird Blog, Southern Revivals, T.Moore Home, The DIY Dreamer, The DIY Village, The Frugal Homemaker, The Handyman's Daughter, Two Feet First, Weekend Craft, What Meegan Makes, Zucchini Sisters