For those of you who might be wondering what is going on with Leslie's bathroom renovation progress, I can give you a bit of an update! While major progress has been made, we are not so patiently waiting for one key piece to arrive from Home Depot.
This piece to be exact…..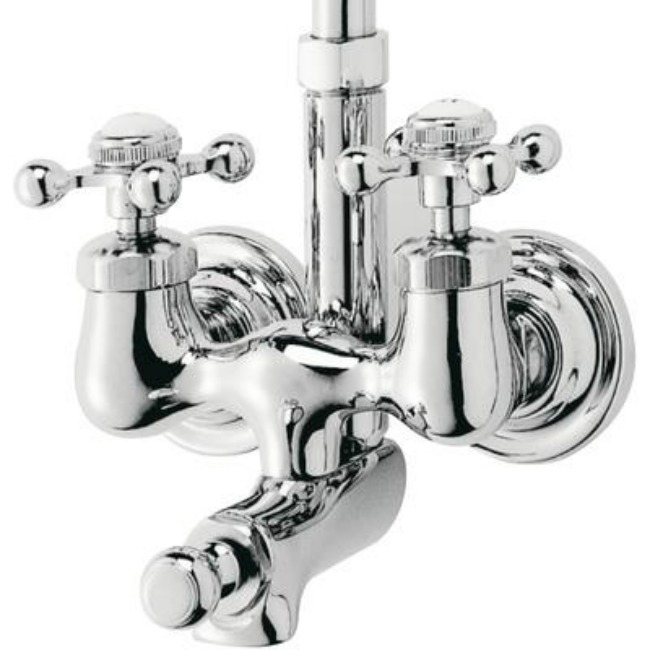 Pretty, isn't it! This, of course, is the tub faucet. It has the diverter to allow us to install a shower head and hoop shower curtain rod. We ordered it from Home Depot in early January with expected delivery in 5 to 7 days. No such luck. We got a call with a new arrival date of somewhere around February 2nd. Then came the next call which advised it would be around February 18th. Nope! Finally after a few calls back and fourth we now have been told it will arrive to Home Depot's warehouse in the next few days and will be available at our local store for pick up mid March. To say I am not impressed is an understatement!
So, until the faucet arrives I will share with you a couple of peeks as to what has been going on while we wait.
The "beadboard" ceiling and crown molding has been installed. What a HUGE difference this has made in the space. I am so excited to show you a full room shot when it is all done. The ceilings look 10 feet tall, even though the ceiling hasn't even been painted yet.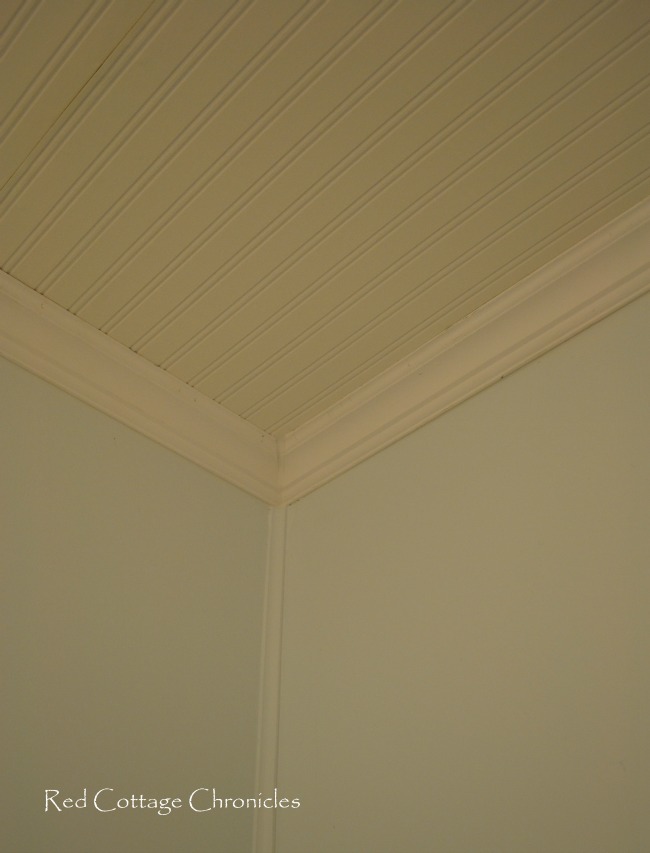 Leslie has been busy too!
Now, let me just tell you this. Leslie is a "do not paint real wood furniture" kind a gal. Her dad made her this lovely little cabinet out of pine many years ago. In fact he was a talented woodworker in his own right. He also made the hutch that I had in my living room for years that you can see in this post.) Leslie was actually keen on painting this cabinet black for the bathroom. It will give extra storage both inside and on top.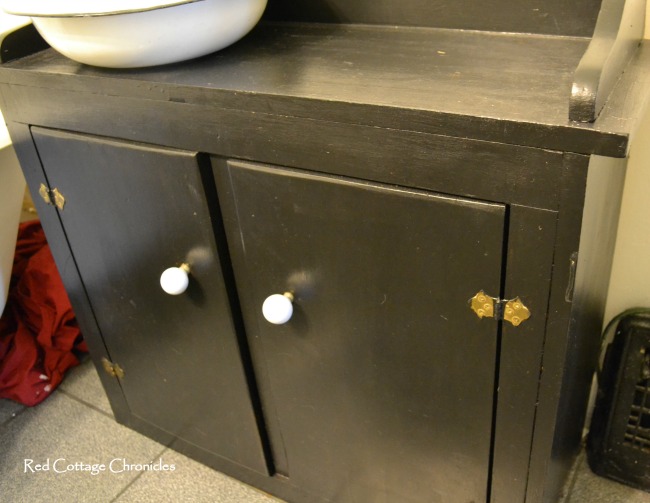 This beautiful chippy enamel bowl and pitcher is pretty on its own, but just imagine it filled with gorgeous fresh flowers.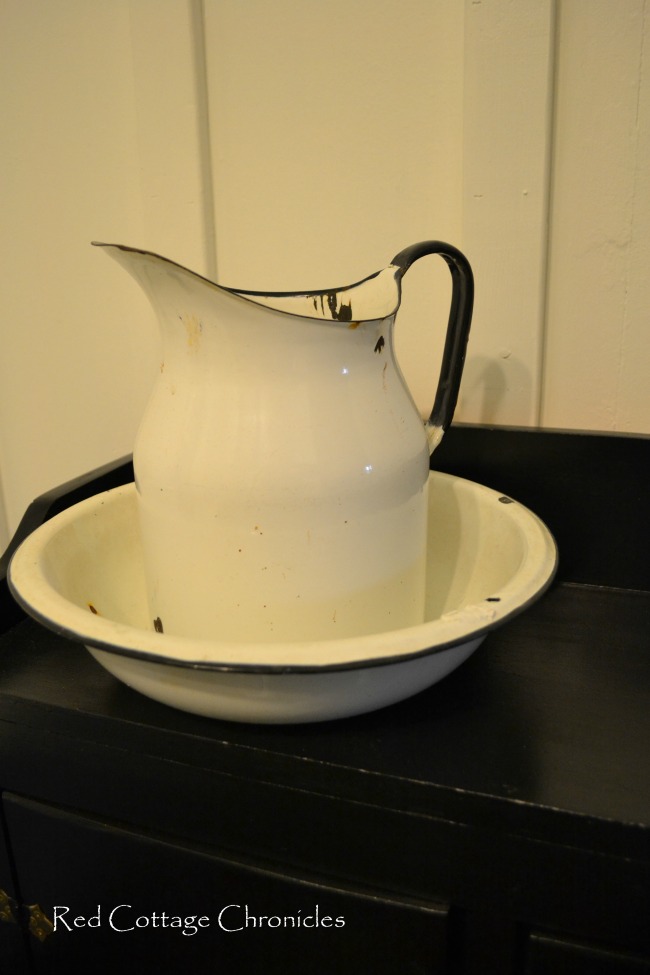 This rustic crate will hold rolled up towels and a few other pretty things. It really warms the space up, while again providing a bit of storage, which is something all small bathrooms lack.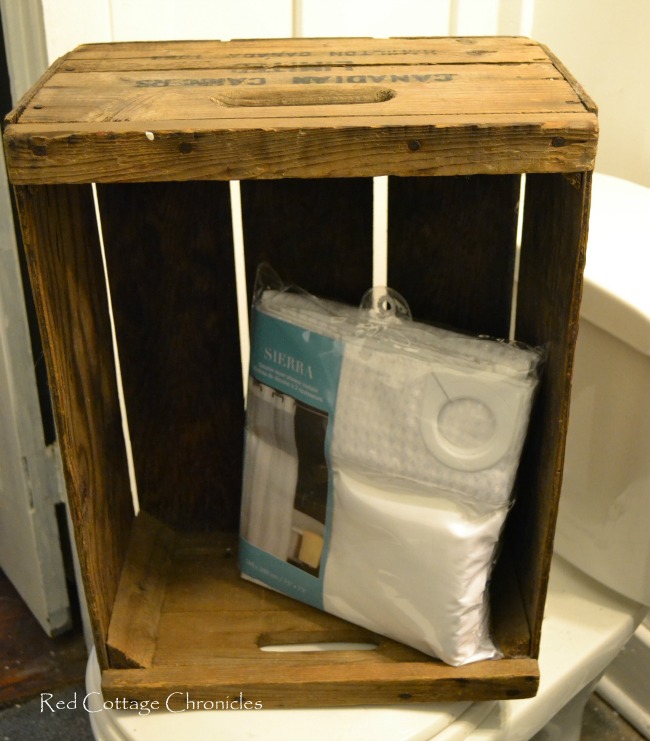 Tucked inside it for now is the shower curtain which will hand on the hoop shower rod.
For now we wait. Ugh. I am so not good at waiting. I promise next time it won't been just a bathroom update, it will be the reveal! If you want to go back and have a look at the beginning of the makeover you can find it here and an update here.
UPDATE – just got an email forwarded from Leslie that she just got today….taps are ready for pick up!! Yeah!
You can see the bathroom renovation reveal here!
Until next time…..