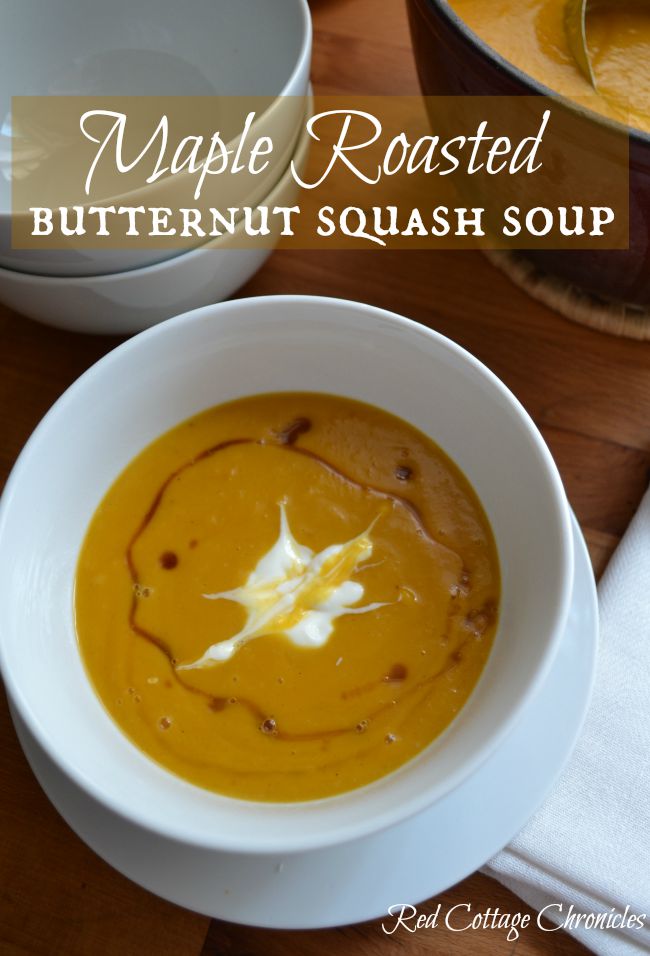 Reason #3 why I love autumn best. Butternut squash soup.
There is nothing quite like a piping hot bowl of this slightly sweet soup on a cold autumn evening. It is quick, easy and oh, so healthy!
This recipe makes a great big pot of soup perfect for a crowd during football season, or just for lots of leftovers for your family.
Eating it for breakfast is not out of the question at our house!
Maple syrup is packed with essential minerals and like calcium, magnesium, and zinc just to name a few.
Although I have never tried it, you could roast the squash the night before, add it to the slow cooker in the morning with all the other ingredients, set on low, and at dinner time simply puree and serve.
This post contains affiliate links for your convenience, there is no increased cost to you if you decide to purchase through this link, and I may receive a small commission which is always appreciated!
Make it vegetarian by using organic vegetable broth instead of chicken broth. I always try and use low sodium.
Cooking Tip: after maple roasting the squash, make sure you add all the roasting juices into the broth as well. You want all the maple flavor you can get!
I always garnish with a swirl of low fat sour cream and an extra drizzle of maple syrup but these are optional. Some toasted croutons or roasted pumpkin seeds would be good too.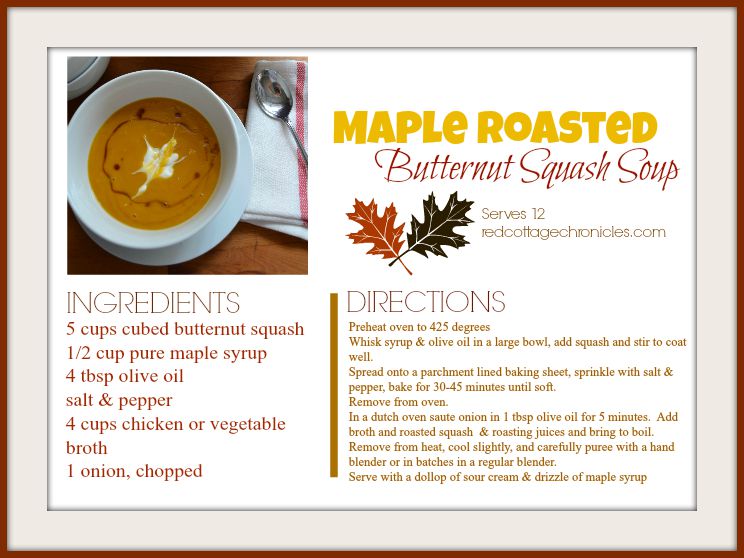 To print recipe card you can click on the recipe card picture, then right click on picture and select print!
Looking for more cold weather favourites? You have to try this hearty Potato Soup packed full of veggies!
Until next time….
Maureen
Enter your email address: