Tell me, is it starting to feel like fall where you are? We had a passing glance at autumn this past week, but the forecast calls for another week of heat and humidity before we really settle in to more seasonal temperatures. The evenings however are much cooler, which means only one thing. Perfect for sipping on a warm autumn cocktail, don't yeah think? How about Caramel Irish Whisky Hot Chocolate? Yeah, I thought that might get your attention!
I am linking up to some of my favorite bloggers this week as we spend the next few weeks sharing our favorite fall cocktails. You will find all the links below, and trust me they are seriously good cocktails!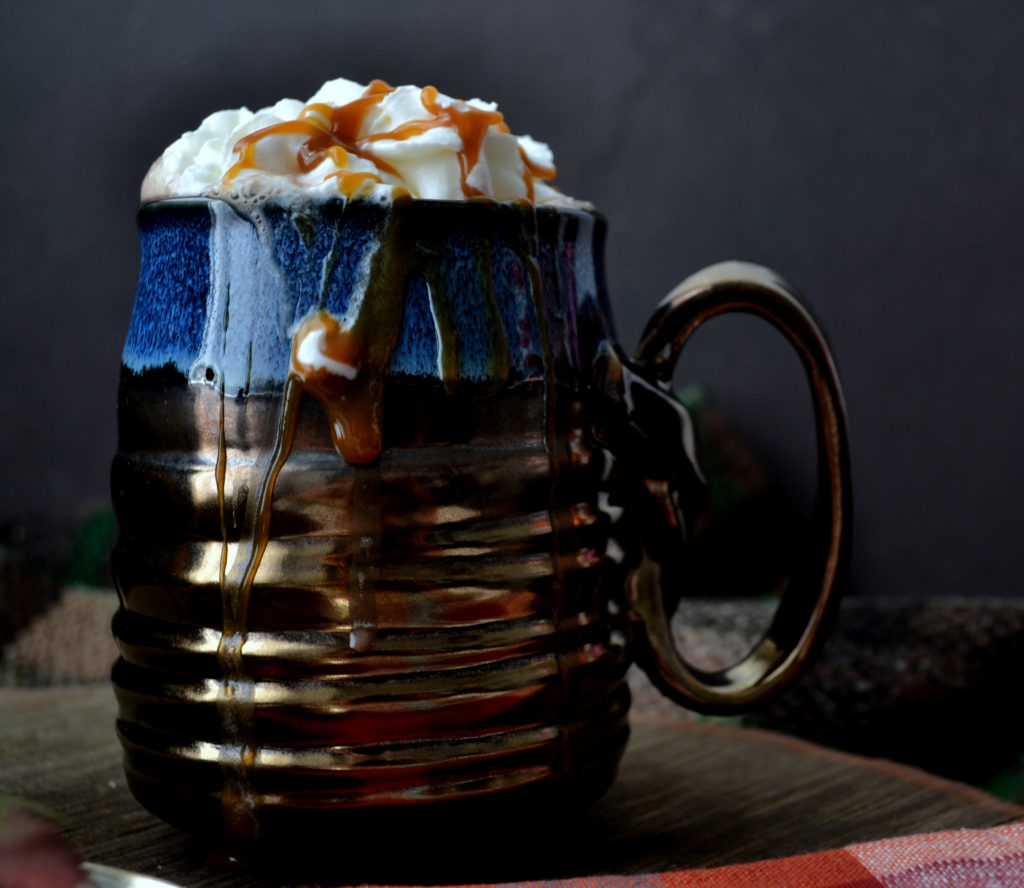 While everyone else was getting all excited about the return of pumpkin spice latte's, I was quietly cheering for the return of cool evenings to I could enjoy a creamy mug of hot chocolate. Don't get me wrong, I do enjoy a PSL once or twice during the season, but hot chocolate is my jam.
Two of my favorite things when the weather turns colder. The first is long walks with the dogs on the weekend. We love to take a leisurely walk to see the changing leaves, gather some acorns and simply enjoy the fresh, crisp air.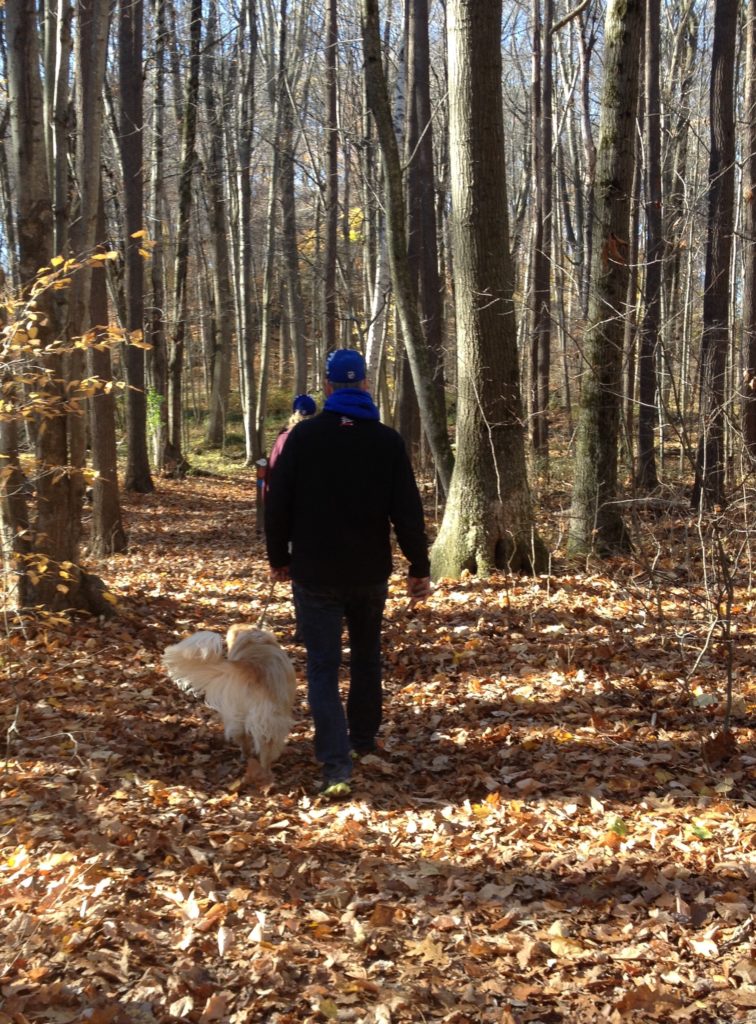 The second thing is putting my feet up under a cozy warm blanket on a lazy Sunday afternoon, watching an old movie and enjoying a cup of hot chocolate. Pure bliss!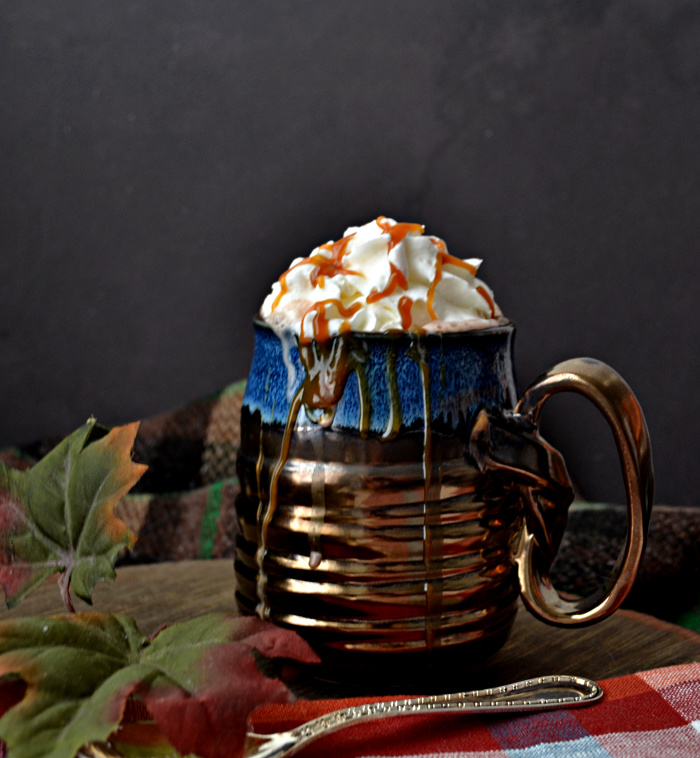 There are so many ways to enjoy hot chocolate, and rarely do I embellish it with alcohol, but I got to thinking how good Bailey's Irish Cream would taste. But, then I opened the refrigerator and saw the caramel sauce. And, I was not disappointed.
The result is a hot cup of creamy chocolate with a hint of Irish cream and a smooth caramel flavor. Perfect for sipping in front of fire on a chilly autumn evening.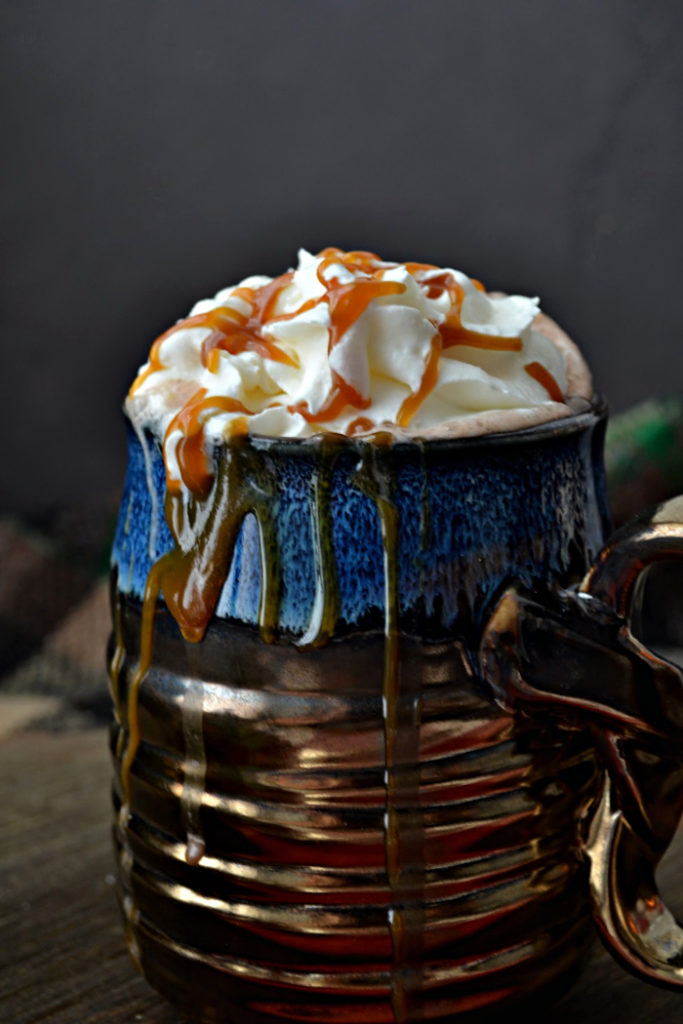 Of course no hot chocolate is complete without whipped cream. And, since this hot chocolate cocktail is infused with caramel flavor, a drizzle of caramel sauce is the "icing on the cake"!
Plus, that burst of caramel on your lips when you take a sip certainly adds a little something!
Caramel Irish Cream Hot Chocolate:
Add 2 packets hot chocolate mix to a large mug.
Pour over 12 ounces boiling water or steamed milk. Stir well.
Add 1 ounce Bailey's Irish Cream (original). Stir well.
Add 1 to 2 tablespoons caramel sauce. Stir well
Top with a large dollop of whipped cream
Drizzle with caramel sauce
Enjoy responsibly!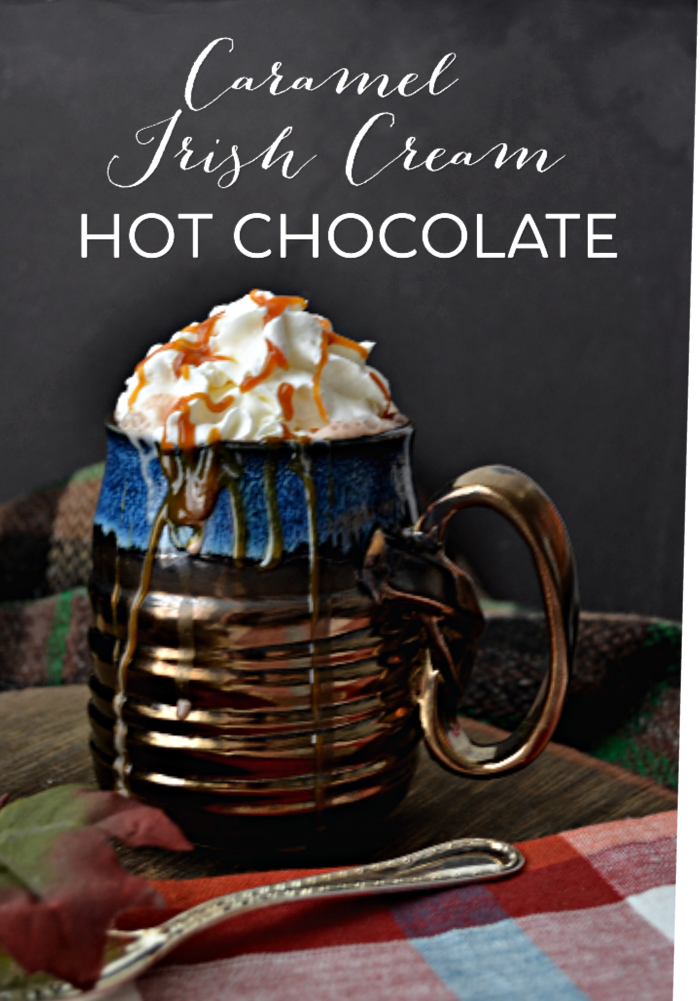 I must tell you. The life of a blogger is very difficult. I had to drink two of these!! Oh well, someone has to take one for the team!
Until next time…..


Caramel Apple Martini from Weekend Craft • Candy Corn Infused Vodka from Daily DIY Life • Pumpkin Pie Martini from Happy Go Lucky • Caramel Irish Cream Hot Chocolate from Red Cottage Chronicles • Mulled Apple Cider from Creative Ramblings • RumChata Spiced Chai Latte from Create & Babble • Apple Cinnamon Hard Cider from Michelle James Designs • Spiked Kahlua Shake from Upright and Caffeinated • Pumpkin Pie Martini from Our Crafty Mom