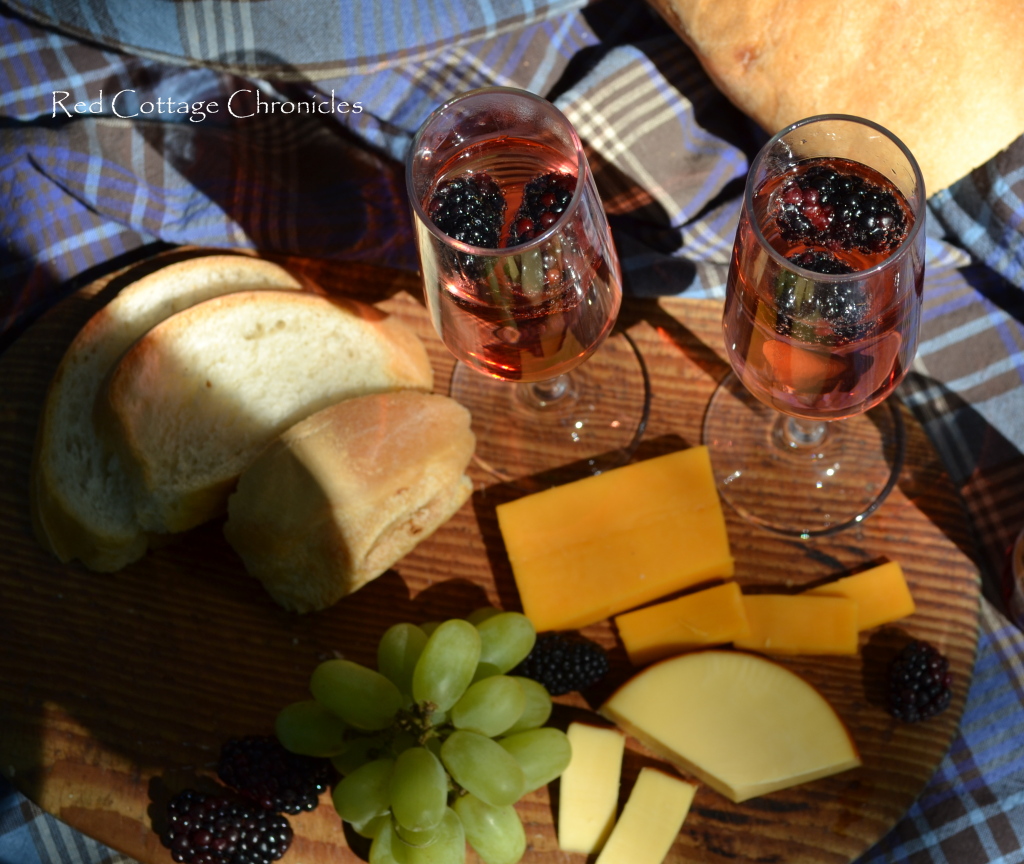 Autumn is one of the best seasons for a picnic.  I know, it's still summer but it felt like a perfect autumn day when we packed up a basket and headed the park.  It was a gorgeous day with the sun just peaking through the tree branches and the temperature a very comfortable 20 degrees!
When picking a table for our picnic I said "lets pick this one.  I love how the sun dapples through the trees".  My daughter replies with "Who says that?  What the heck is a dapple!"  Oh am I showing my age!
As I was setting out the table cloth and unpacking the cheese, fruit and bread passers by were commenting on how elegant it all looked!  I bet they are rethinking their picnic fare for next time!  But it was all so simple and easy.  I am thinking it was the sparkly cocktail that caught their attention!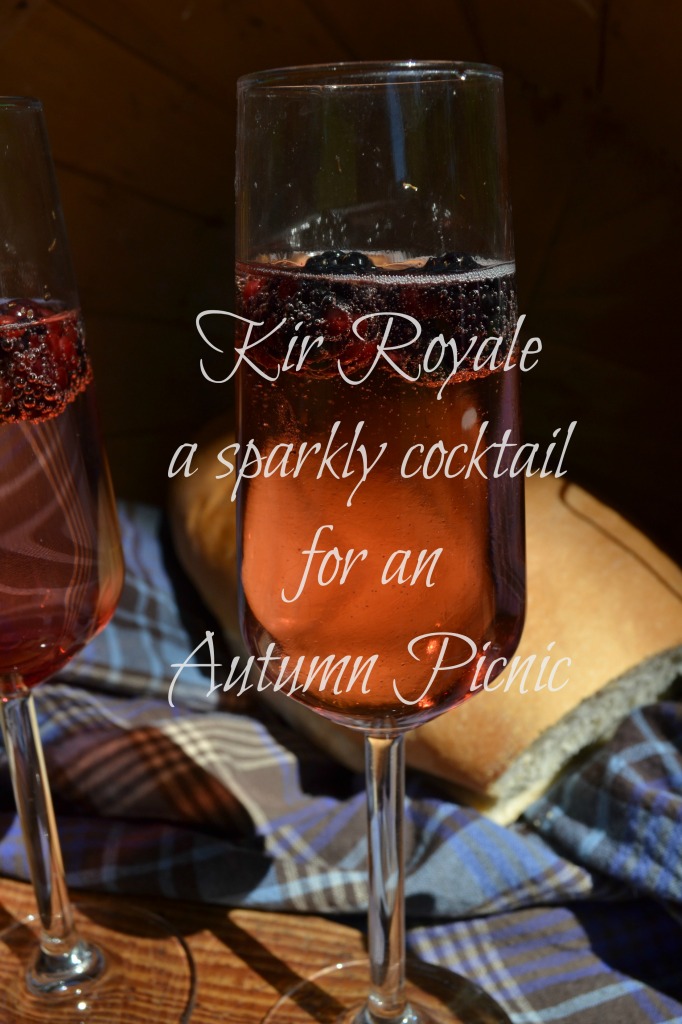 Kir Royale is a cocktail traditionally made by combining champagne and Crème de cassis.
I don't like champagne and didn't have any Crème de cassis.  I did have a slightly sweet sparkling white wine and the deliciously sweet blackberry syrup from my Foodie PenPal.  Simply add 3 or 4 tablespoons of syrup, fill glass with sparkly wine and give it a quick stir!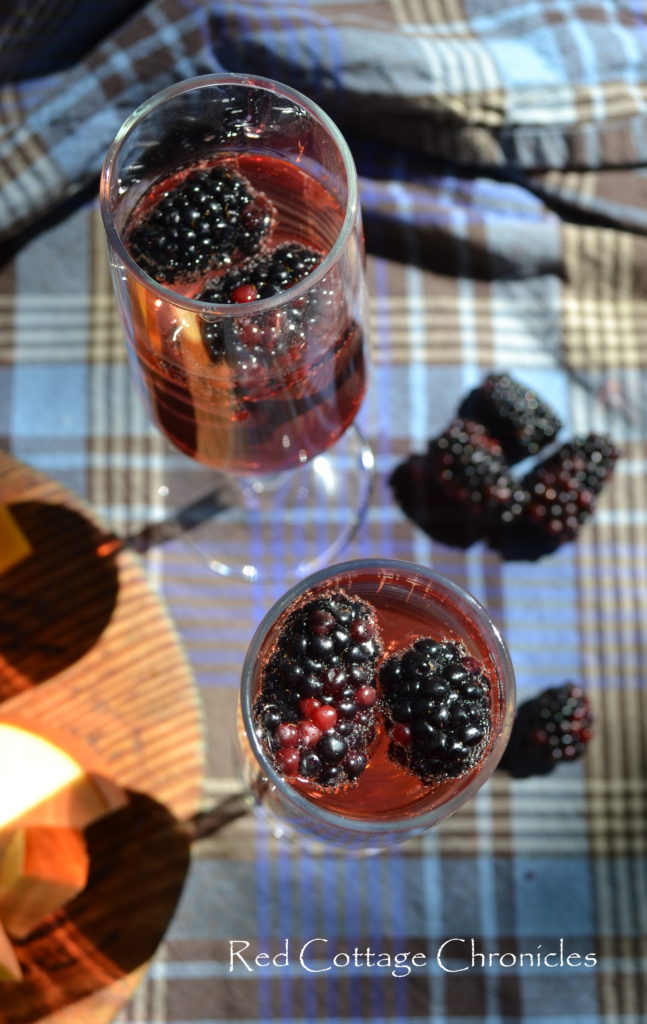 Add a few fresh blackberries and you have my version of a Kir Royale!  Sweet, sparkly & fruity.
It can just as easily be made with sparkling grape juice instead of wine for a refreshing non-alcoholic cocktail!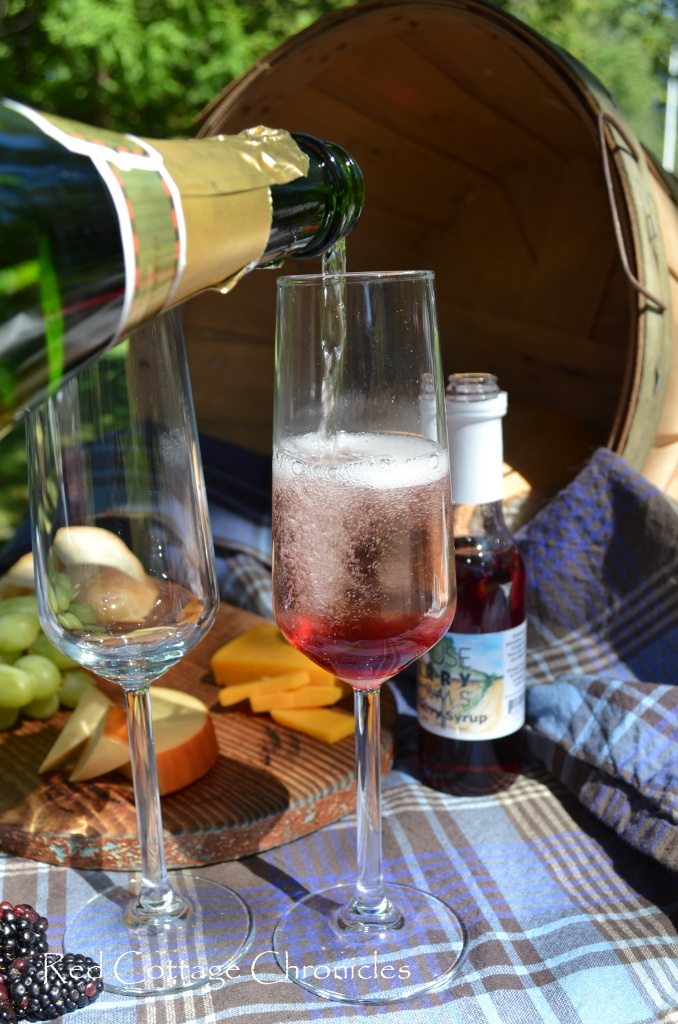 An autumn picnic doesn't have to be complicated. In fact a picnic for us is rarely planned but rather thrown together on a whim.  I started with a half bushel basket.  Threw in a tablecloth, bread and cheese knife, and I cutting board. I had some smoked gouda and some old cheddar on hand and just stopped at the market to pick up some fresh bread and grapes.
Picnics are for relaxing and chatting, reading a book, taking a nap or playing a game or two.  It doesn't have to be a big lunch or even dinner.  Just an afternoon spent with family or friends, nibbling on cheese and enjoying a sparkly Kir Royale cocktail was our perfect autumn picnic!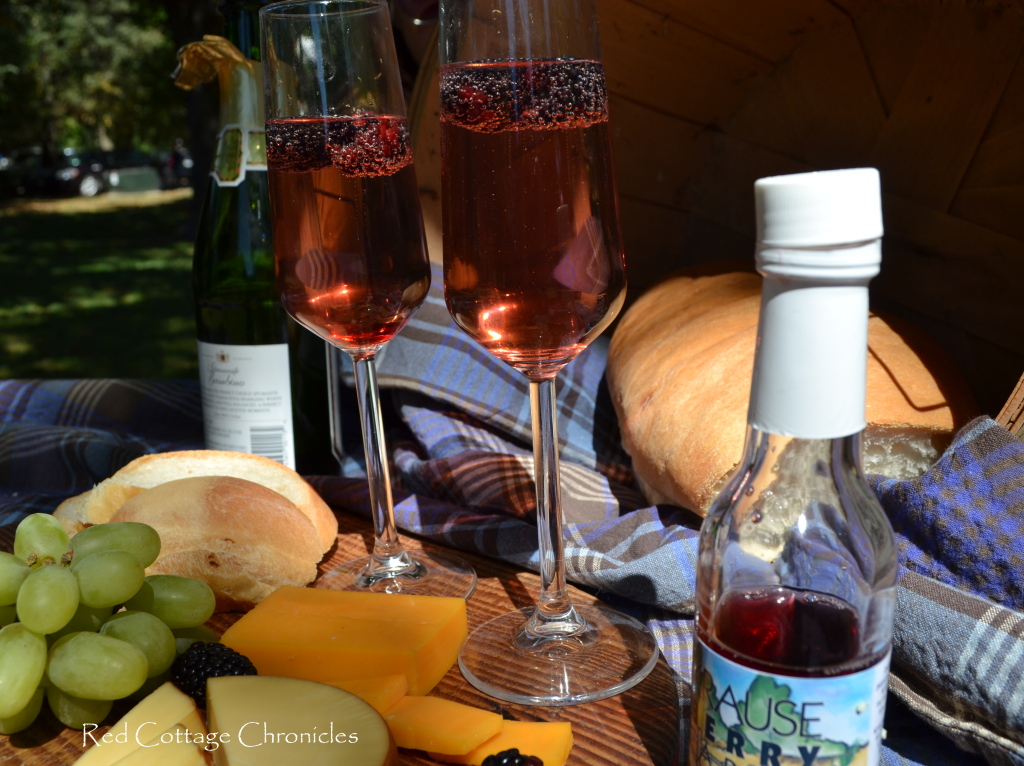 What is your idea of the perfect autumn picnic?