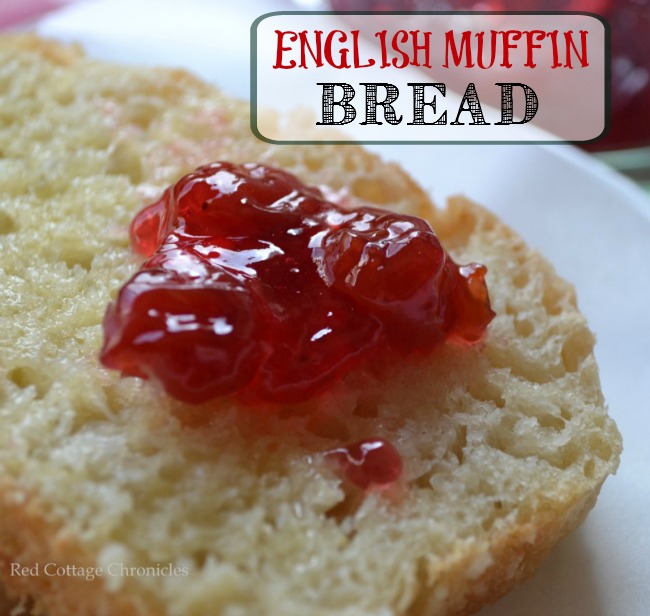 English muffins are a favorite for breakfast. English muffin bread…even better!
In an attempt to eat more whole foods I was delighted to find this recipe, which is not only easy, but very inexpensive to make. I came across this recipe in a newsletter I subscribe to. And while I love English Muffins, by making this bread version I know what is actually going into my food.
No hidden ingredients, or ingredients I cannot pronounce! It does call for all purpose flour, which many people are opposed to eating these days, but my philosophy is everything in moderation! I will, at some point, try it with half whole wheat and half all purpose and see what comes of it! For now I am just enjoying its yumminess!!
Did I mention it makes the house smell delicious
This recipe makes four loves, which freeze well, or you can cut it in half as I do and make two at a time. It requires very little active time, in fact I think I probably spent 5 minutes in total!
You only need one bowl and 2 (or 4) loaf pans.
Simply combine all ingredients together in a large bowl just until combined. I love this bowl I picked up at a winery last year. Of all places! It is perfect for mixing or for serving!
I digress.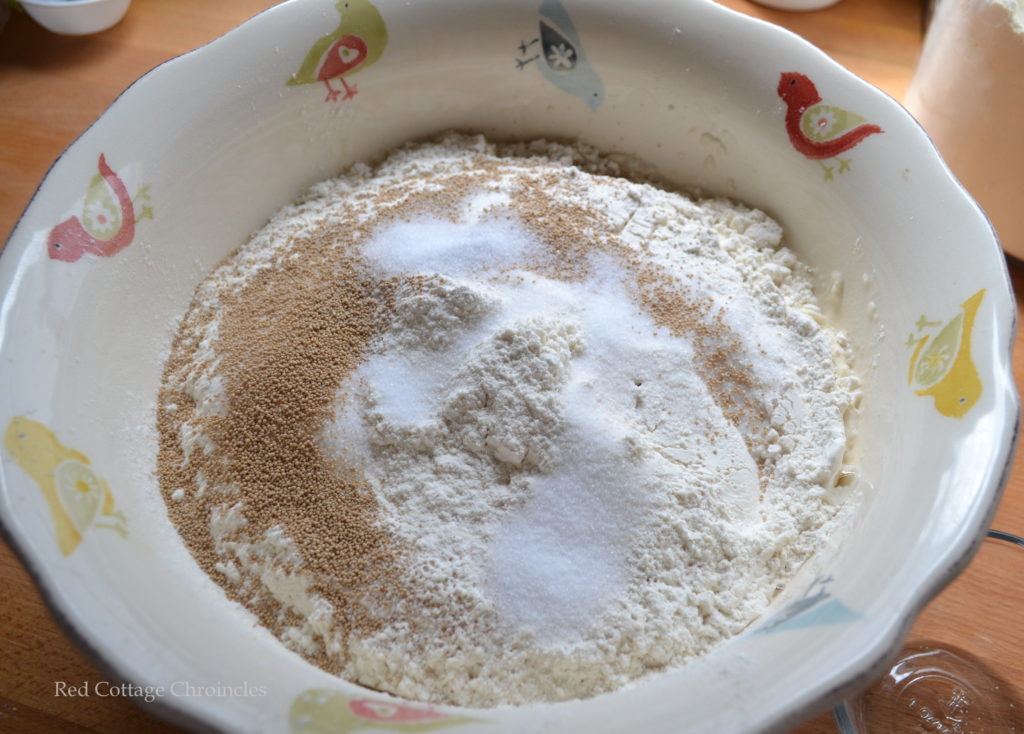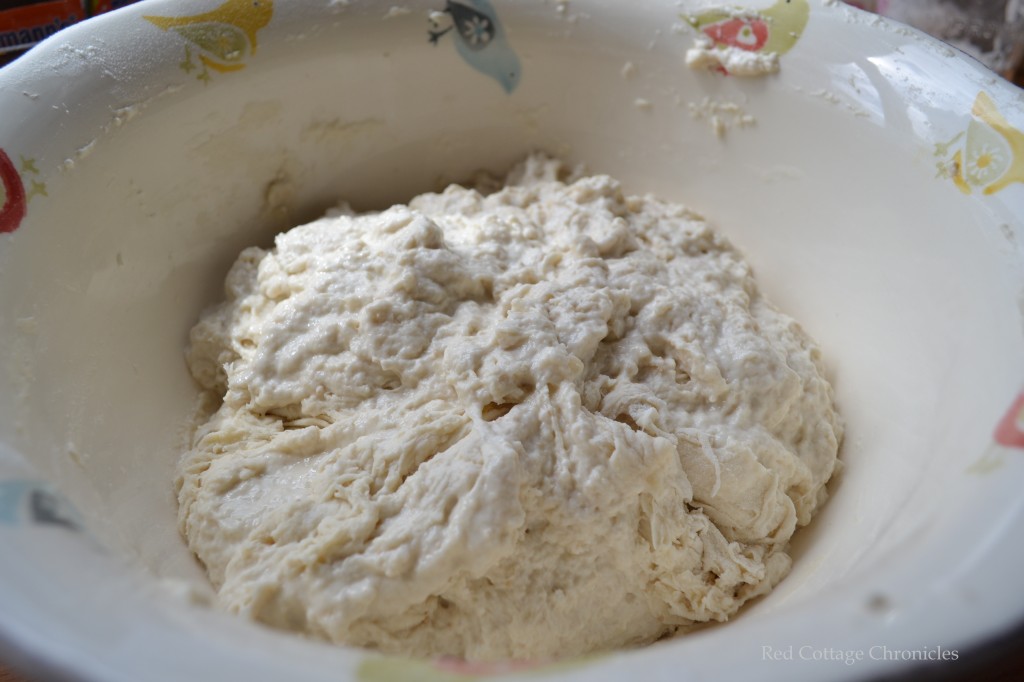 The dough will be sticky and wet. Just leave it rise until double in size.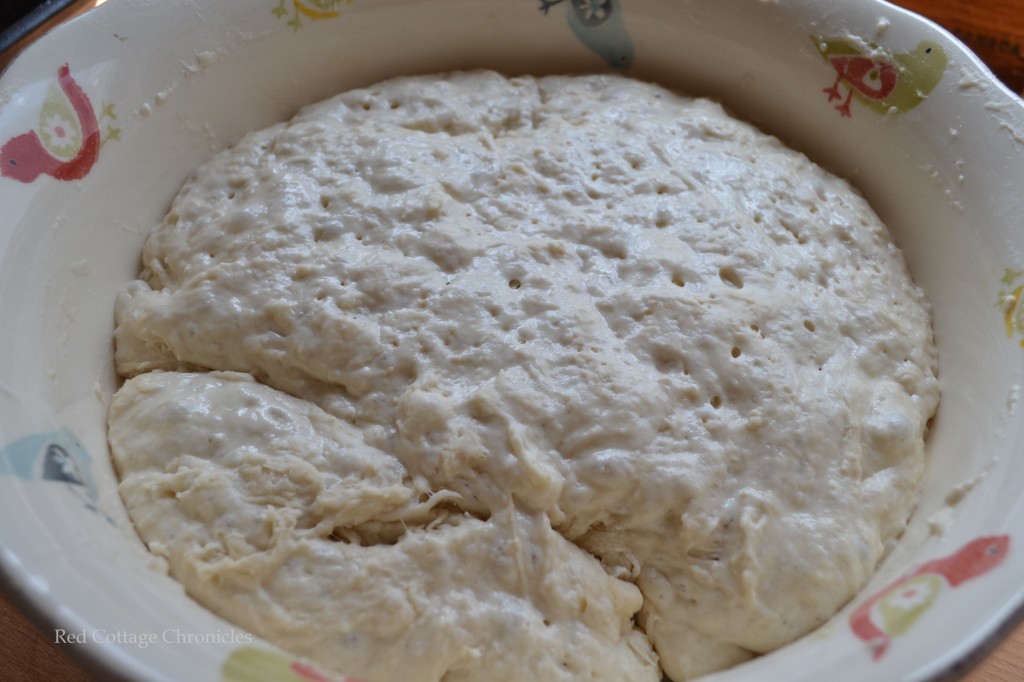 Divide between two (or four) well greased bread pans.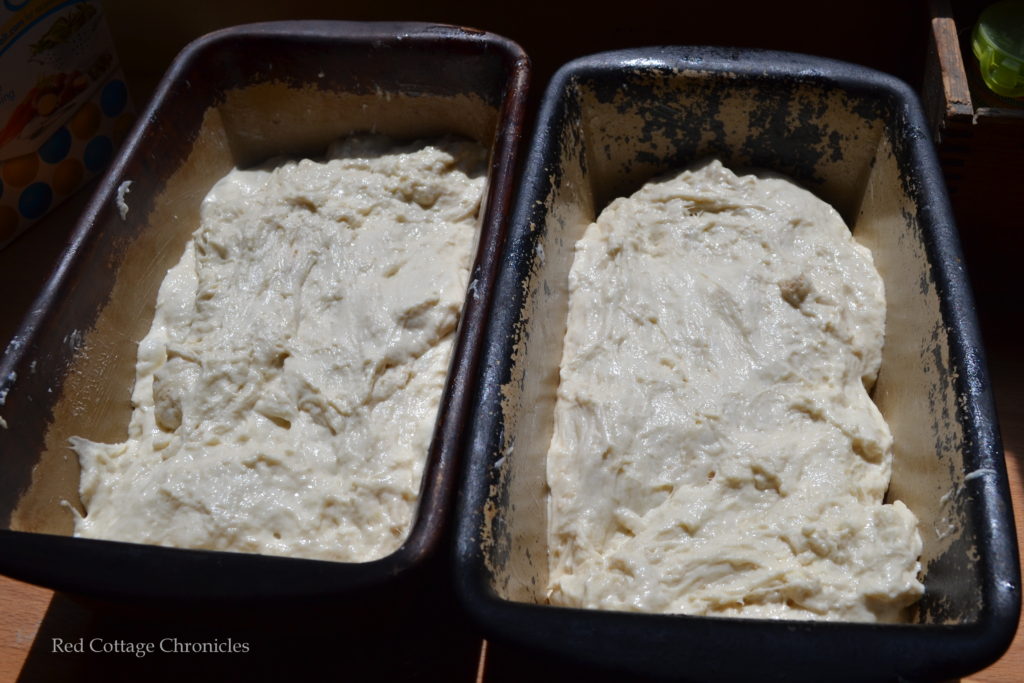 Let rise again until it comes up to edges of the pan.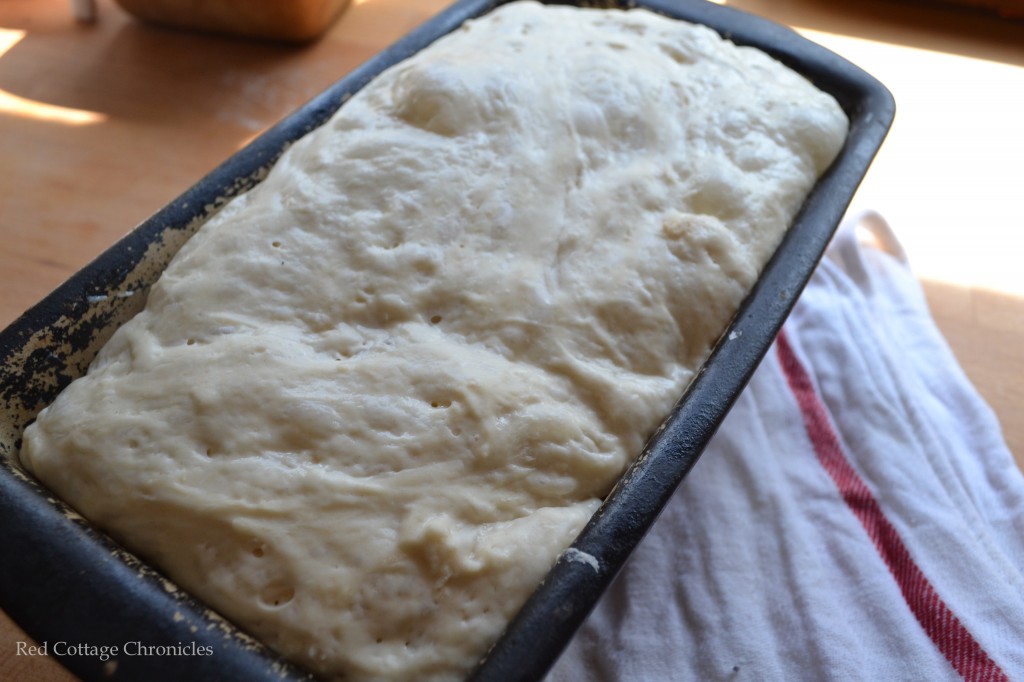 Bake in preheated oven for 35 minutes. Brush with melted butter and continue to bake for additional 10 minutes, until top is golden brown.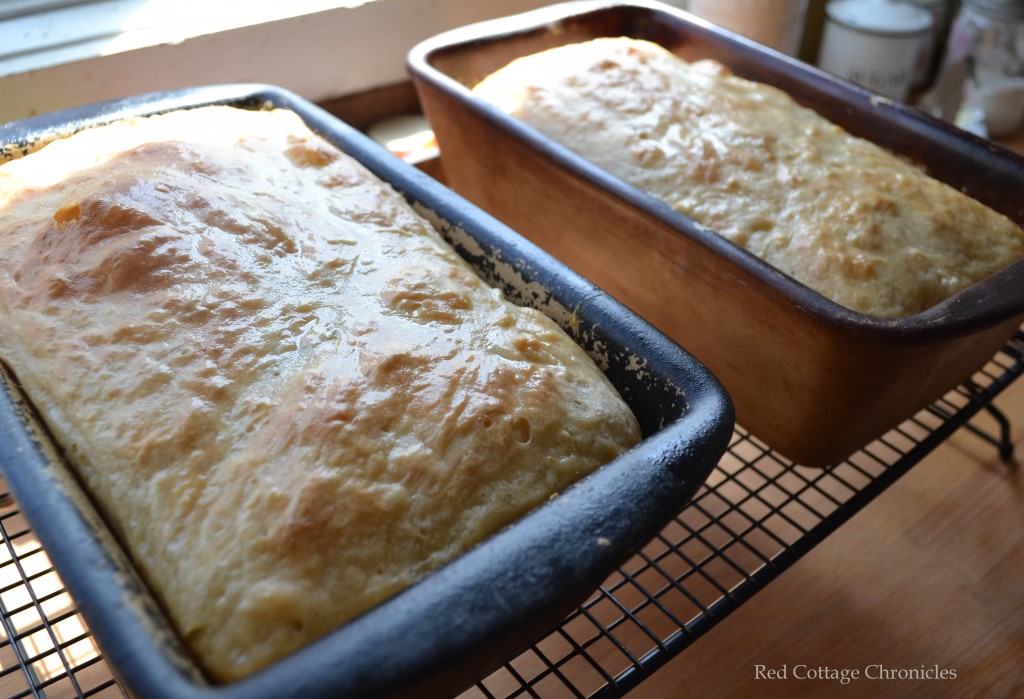 It is moist and tasty right out of the oven with a spoonful of homemade strawberry jam.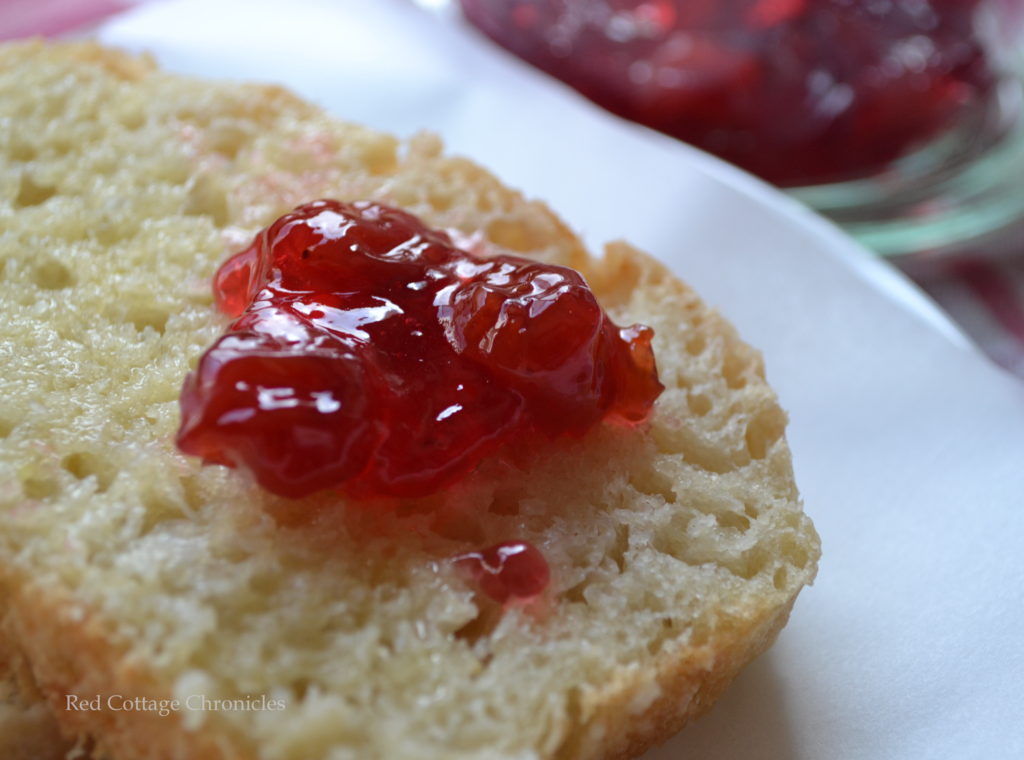 I personally think this English Muffin bread is best toasted so all those nooks and crannies can catch the butter as it starts to melt!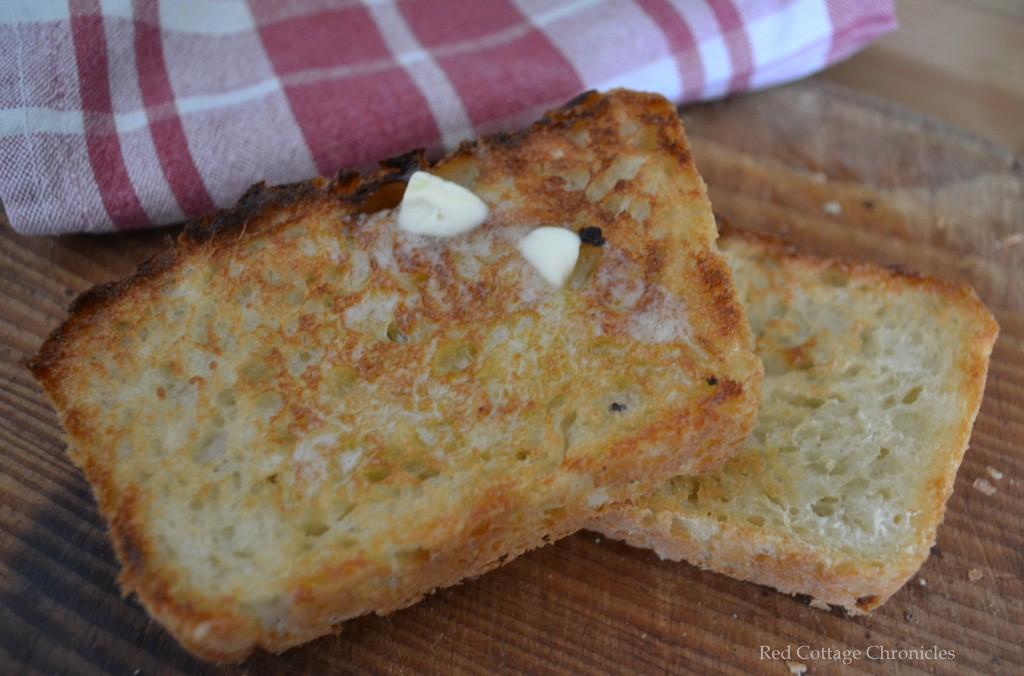 ……. and more homemade jam!
Enjoy!
Until next time….
Maureen
English Muffin Bread
Author:
Cook time:
Total time:
Ingredients
5 1/2 cups warm water
3 packages (24 grams total) active dry yeast
2 tbsp. salt
3 tbsp. sugar
11 cups bread flour or all purpose flour
Instructions
Mix all ingredients into a large bowl and mix until incorporated and leave it to rise until doubled in size. Divide dough between 4 bread pans and let rise until it reaches the top of the pans. Bake at 350 degrees for 35 minutes. Brush tops with melted butter. Bake an additional 10 minutes or until golden brown.
Allow to cool. Best if enjoyed toasted.