This really is Amazing Crème Brulee! The original recipe can be found at food.com ….and it really tastes amazing!!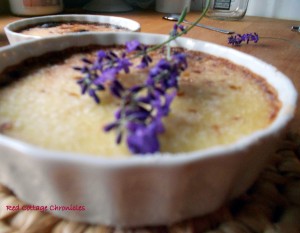 Despite being a fancy schmancy dessert, Crème Brulee is really very easy to make, and with this version the cream has been infused with dried culinary lavender that gives it a unique flowery, yet sweet taste.
INGREDIENTS
2 cups heavy cream
2 tbsp dried culinary lavender
1 tsp pure vanilla extract
1 pinch salt
8 large egg yolks
1/3 cup granulated sugar + ½ cup granulated sugar for topping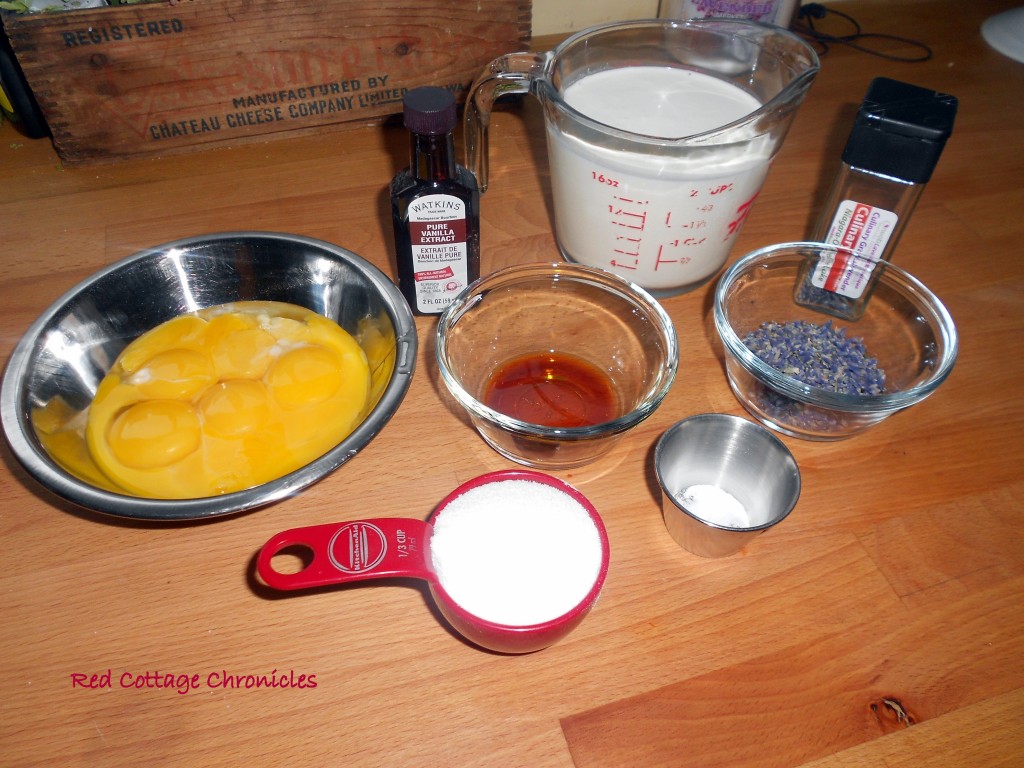 If you can't find culinary lavender locally, you can find it here.
METHOD
Begin by making the custard: Pour the cream into a heavy-bottomed saucepan and add lavender, vanilla and salt. Heat over medium heat, stirring occasionally with a whisk or wooden spoon. When the mixture begins to simmer (watch for tiny bubbles to form around the edge of pot), remove from heat and cool at room temperature for a minimum of one hour to allow the lavender flavor to infuse into the cream.
Preheat oven to 325 degrees and put rack in centre of the oven. Return lavender infused cream to burner and heat just to barely a simmer, stirring once or twice. In a large mixing bowl whisk eggs and sugar until a light yellow color and slightly thickened. Add the hot cream mixture (I temper it first by adding just a small amount, whisking until blended and then add the remainder in a slow thin stream). Whisk to blend completely.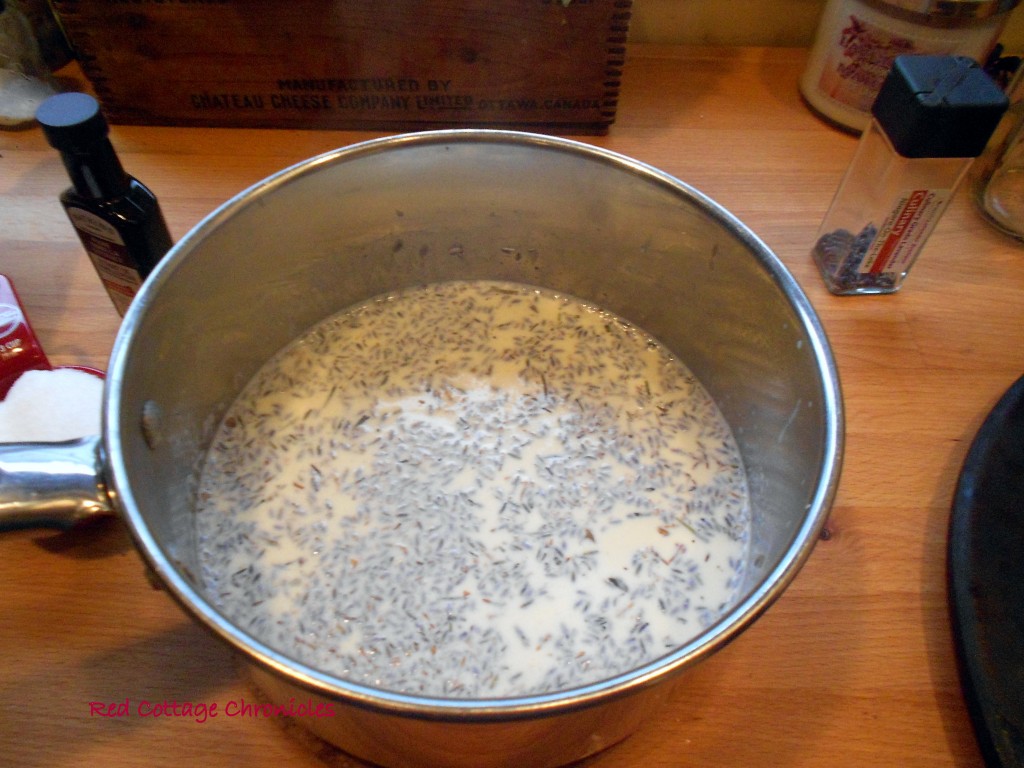 Strain the custard through a fine mesh strainer into a large measuring cup or mixing bowl with a pour spout. Skim off any bubbles from the surface.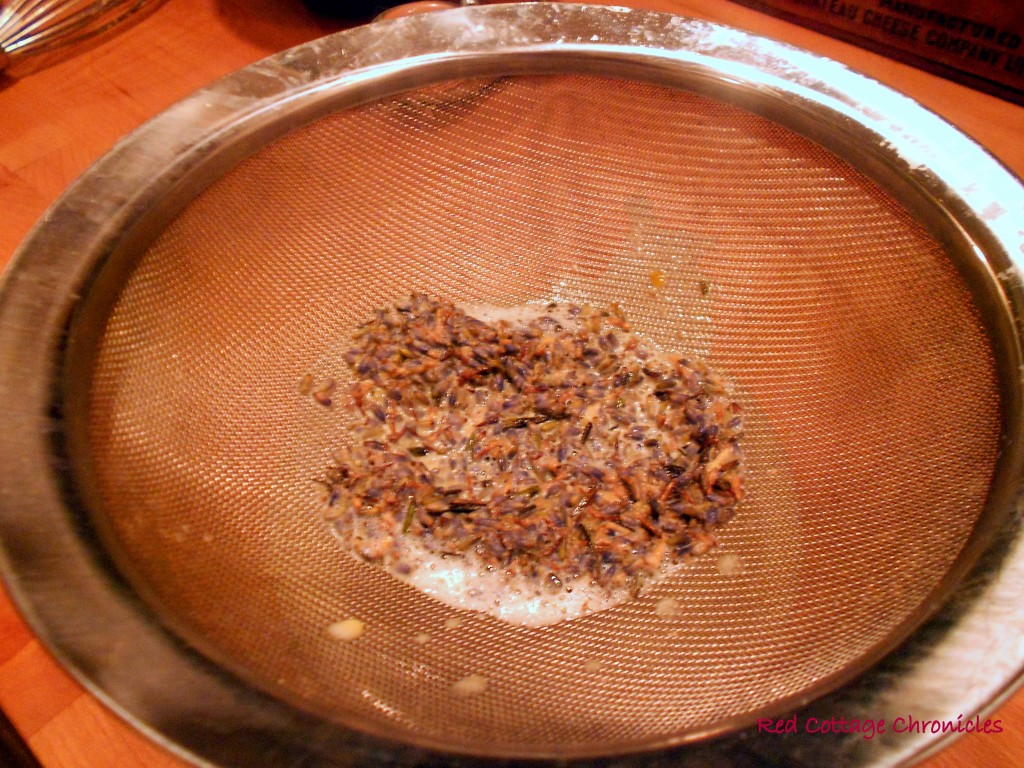 Pour the prepared custard into six 8 ounces ramekins or crème brulee dishes until almost at the top. Place each into a large shallow roasting pan or rimmed baking sheet leaving a small space between each. Fill the pan with hot water until just about half way up sides of ramekins. Cover loosely with foil and bake for 35 to 45 minutes. I used the crème brulee dishes (which are shallower than a ramekin) and they are perfectly done after 35 minutes. The custards should be set up and the tip of a sharp knife inserted in the centre should come out clean.
Carefully remove the ramekins to a wire rack to cool completely before refrigerating them to cool completely.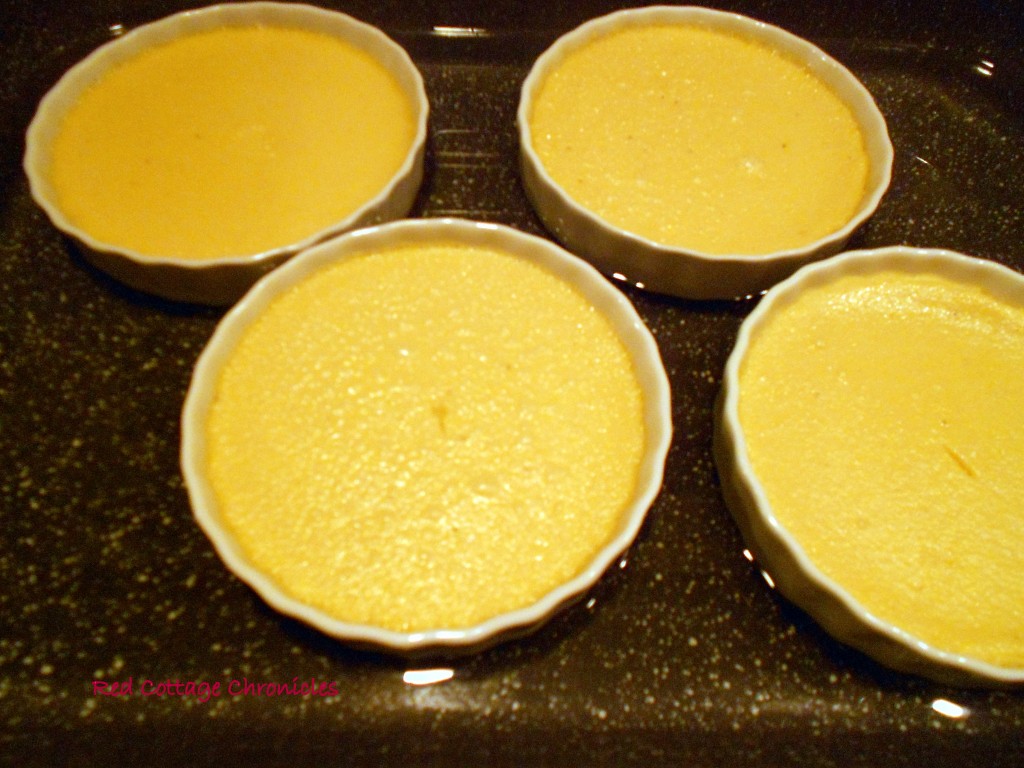 TOPPING
At least 30 minutes prior to serving, remove ramekins from fridge and sprinkle generously with the sugar.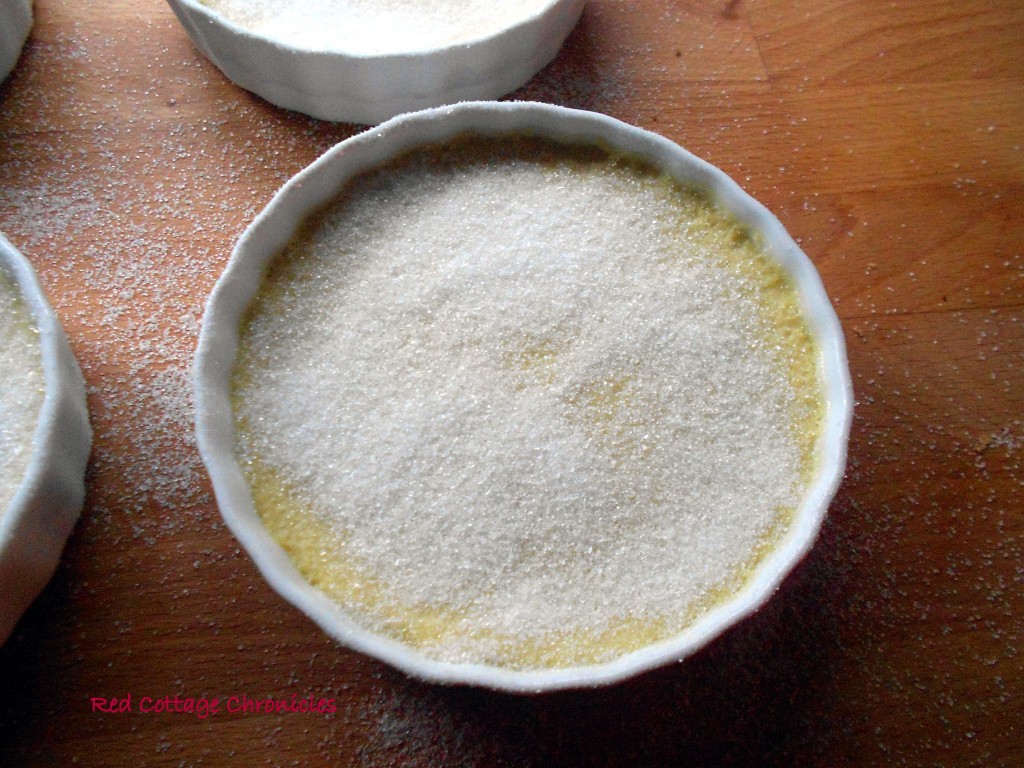 I have a kitchen blow torch, however you can use the oven broiler on high. Place the custards under the broiler and watch carefully until the sugar begins to bubble and crisp up and all the sugar has melted. You have to watch carefully using this method. Remove from oven and return to the refrigerator to harden.
If you have a kitchen torch simply pass the lit torch slowly back and forth over each until the sugar bubbles and has liquefied.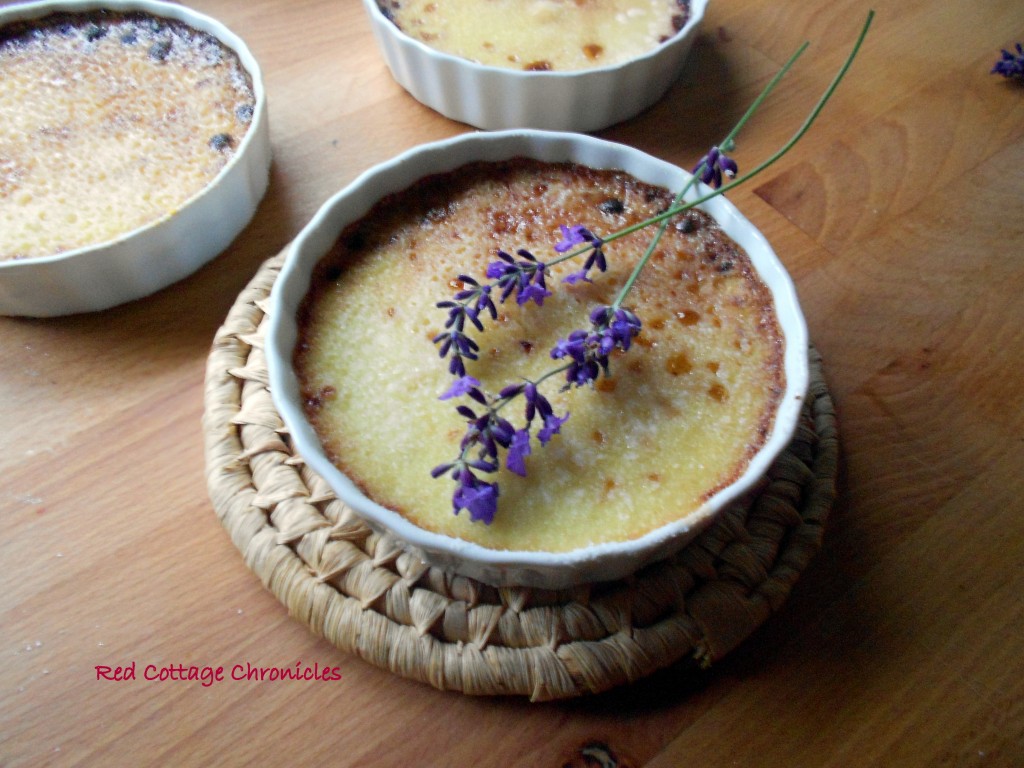 You might also enjoy this this delicious rustic caramel apple tart recipe!
Until next time…..