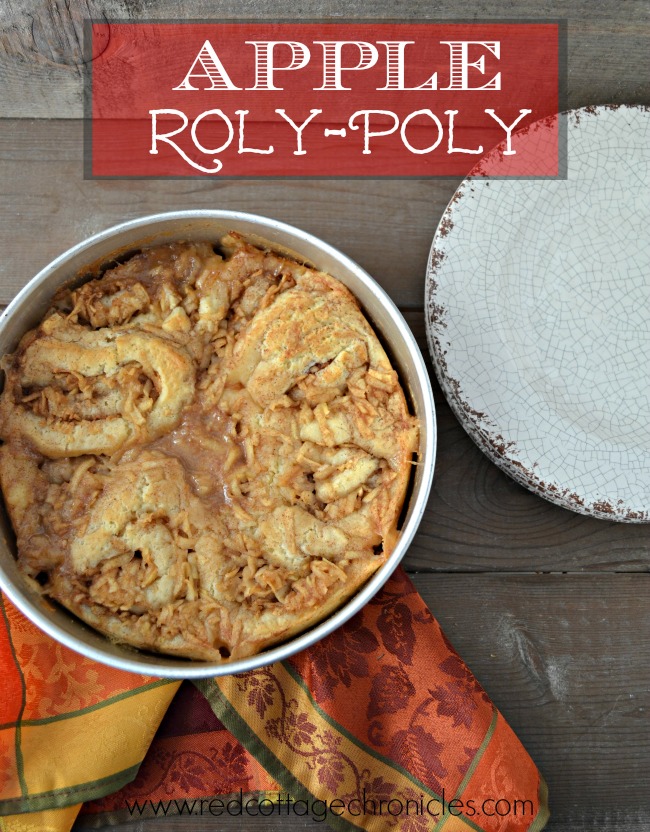 It has been quite a while since I have shared a recipe from Taste Of Home! It seems like just yesterday that I posted my first Taste of Home recipe review for these Caramel Pecan Shortbread cookies.
I am especially excited to be bringing back Taste of Home Tuesdays because other Taste of Home Volunteer Food Editors will be linking up to share their favourite TOH recipes each week!
Since it is seems I have apples on the brain, I went searching for apple desserts and boy did I find a good one!
I came across a recipe for Apple Roly-Poly and was intrigued. Please tell me I am not the only one who had never heard of Apple Roly-Poly before?! It looked kind of like cinnamon buns, but filled with apples. It required no yeast, no waiting for dough to rise, and was a recipe shared by a fellow Canadian.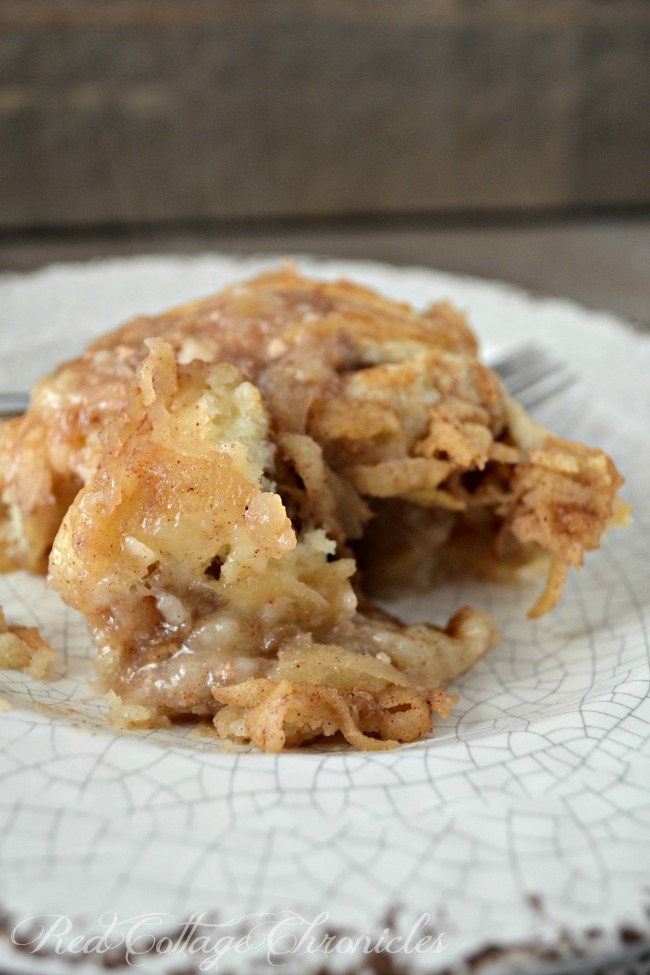 Oh my, it was delicious! Kind of a cross between a cinnamon bun and a caramel apple crisp. Not overly sweet, and I was surprised that the apples held their crispness even though they were shredded. I give it 5 stars and have added it to my list of apple desserts to make again!
You can find the recipe for Apple Roly-Poly here!
A few tips I think you will find helpful when preparing this dish:
The recipe calls for a 9 x 13 pan, however you won't have enough rolls to fill a pan that size and have them touching. I used a 12″ round cake pan, but any pan that will fit them all in while allowing them just to touch each other will work
Don't be alarmed by the amount of liquid! You will want to just cover the rolls with the (very liquidy) topping. It will be absorbed into the rolls during baking
Serve them warm or reheat if you are not serving right away, they are extra delicious when warm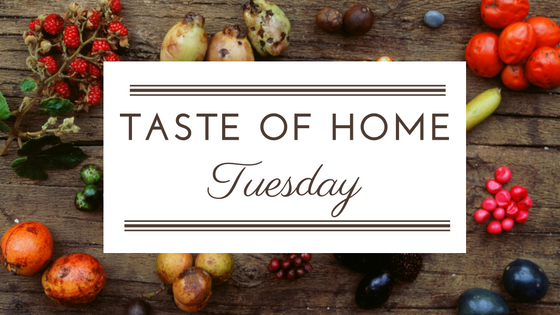 Joining me this week is fellow blogger and TOH Volunteer Food Editor Ellen from Family Around the Table who is sharing her review of an easy TOH recipe for Cake Mix Bars!
Until next time…..