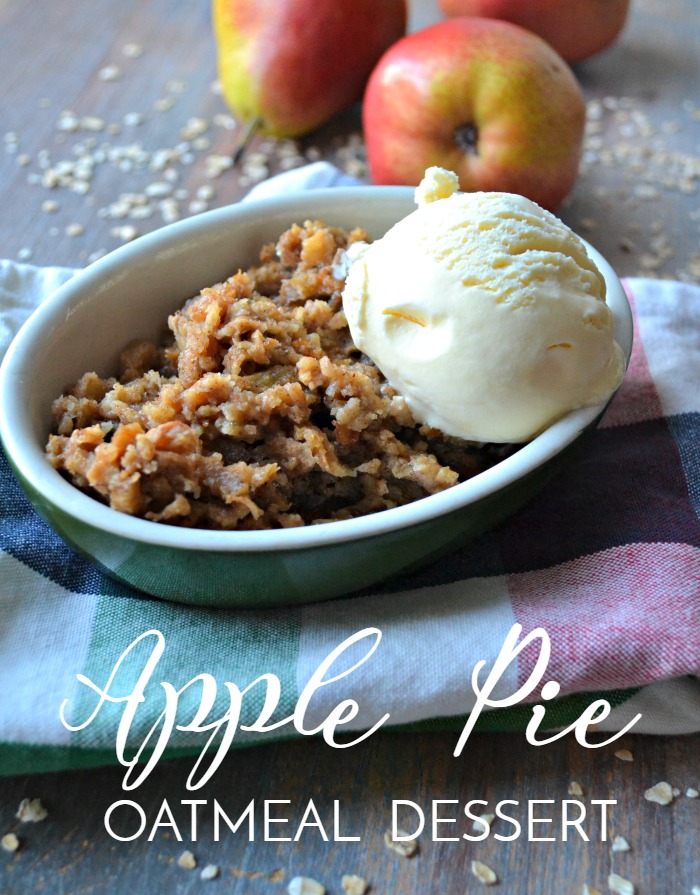 Goodness knows I try to eat healthy. Perhaps try is the key word in that sentence! You see, I have a sweet tooth. Like a molar sized sweet tooth! It is always a challenge to keep my diet in balance when the sugar addict in me is screaming to be fed, while the healthy side of me is saying "back off sugar, healthy is the way to go"!
In my opinion no meal is complete without dessert, so there is a whole other problem right there.
Maybe you have the same challenge. Are you always on the hunt for recipes that satisfy your need for sweet, while feeding yourself and your family wholesome nutritious meals? It can seem like an impossible task. Well, I am here today to tell you, it is totally possible.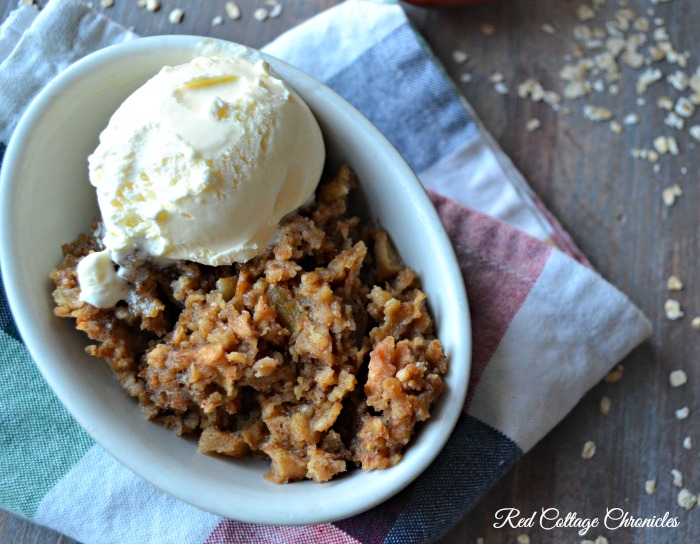 Truth be told, I am guilty of serving breakfast for dinner probably a little bit more often than I should. In my defense breakfast can really be a healthy evening meal.
Take a vegetable omelet for instance. Free range eggs loaded up with fresh vegetables like bell peppers, mushrooms, chopped broccoli and onion give you a solid protein and a serving of vegetables all in one meal.
But, did you know you can also serve breakfast for dessert? I am happy to let you in on a little secret. Oatmeal can be a delicious healthy dessert. Wholesome oats, fresh apples, spices and a hint of brown sugar come together to become Apple Pie Oatmeal Dessert. One of the fabulous recipes in a new cookbook from Taste of Home, "100 Family Meals".
(For more Taste of Home recipes I am partnering with fellow Taste of Home Food Editors to share a few of our favorite recipes. Don't forget to check out all the links below!)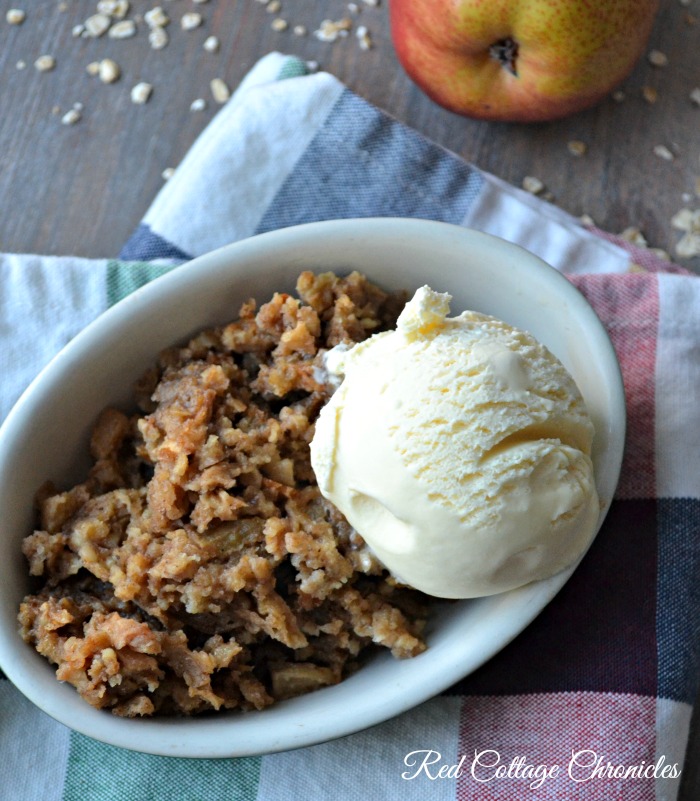 Add a scoop of frozen yogurt (or even a small scoop of vanilla ice cream) over a bowl of this delicious Apple Pie Oatmeal and you have one of those apple desserts you will be wanting to add to your menu more often!
Oh, did I mention it is made in the slow cooker! Not only delicious, but easy too!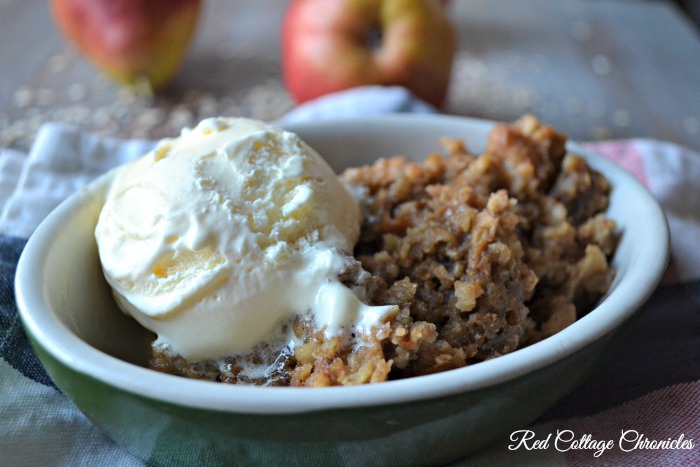 Apple desserts are one of my favorite ways to satisfy my sweet tooth while still enjoying balanced, healthy meals, and this Apple Pie Oatmeal dessert doesn't disappoint!
Thank you for stopping by today! I always look forward to your visits and love to read your comments.
Until next time…..

Apple Pie Oatmeal Dessert
2017-02-20 16:27:03
Serves 6
Ingredients
1 cup quick cooking oats
1/2 cup all purpose flour
1/3 cup packed brown sugar
2 teaspoons baking powder
1 1/2 teaspoons apple pie spice
1/4 teaspoon salt
3 large eggs
1 2/3 cup 2% milk, divided
1 1/2 teaspoons pure vanilla extract
3 medium apples, peeled and finally chopped (I used organic Gala apples)
Instructions
In a large bowl whisk together the oats, flour, brown sugar, baking powder, spice and salt.
In a small bowl whisk eggs, add 1 cup of the milk, and vanilla extra and whisk to combine.
Add wet ingredients to dry and fold just until oat mixture is moistened.
Fold in apples.
Transfer mixture to the bowl of slow cooker and cook on low for 4 hours.
Stir in remaining 2/3 cup of milk and serve warm with frozen yogurt or ice cream.
Notes
I chose not to add the extra 2/3 cup of milk after cooking, instead allowing the frozen yogurt to melt into the warm dessert a little before eating!
Red Cottage Chronicles https://www.redcottagechronicles.com/