Vegan Lavender Shortbread
These yummy vegan lavender shortbread cut out cookies were created when I was challenged to bake something for someone who is a vegan.  Turns out they were devoured by everyone!
While she said she would "cheat" when it comes to baked goods, I really wanted to honour her lifestyle.  That is just one other wonderful part of baking.  You can be as creative as you like!
It didn't take long to decide on my mom's shortbread.  But, I wanted to not only make it vegan, but to make it different, eye catching, and a delight to eat. I decided on vegan lavender shortbread!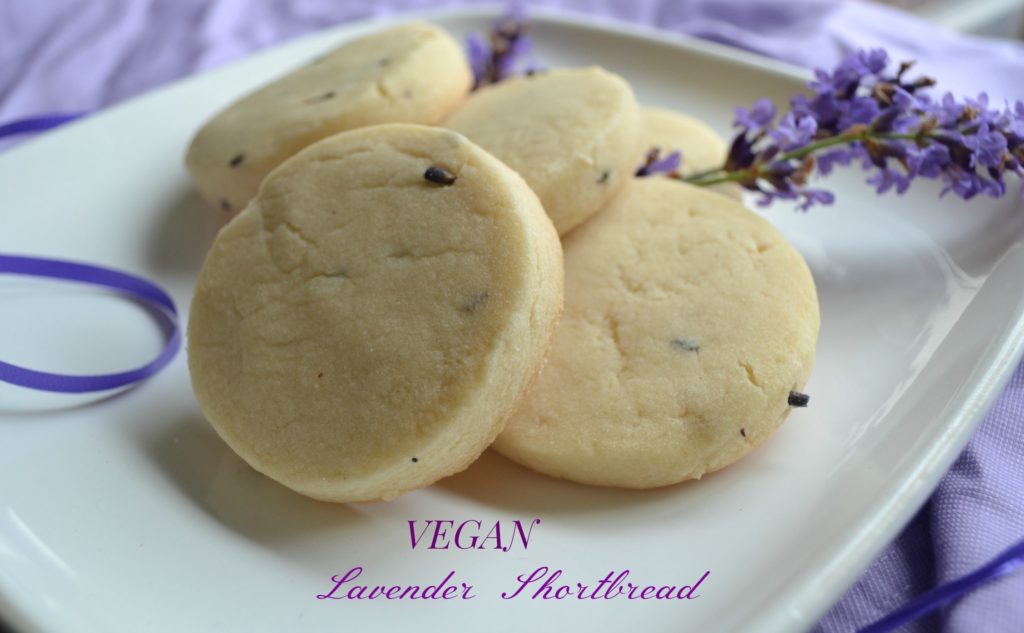 How to convert a regular shortbread recipe to a vegan shortbread recipe
It was as simple as replacing the butter with a vegan butter-like spread. All of the other ingredients are exactly the same. With the exception of the culinary lavender.
Best type of Lavender for baking
Most importantly you need to be sure you are using culinary grade lavender that has not been treated with any pesticides or chemicals. We have a local organic lavender farm nearby, but this culinary lavender is a good choice.
I find that dried lavender buds are the best for baking as opposed to fresh. English varieties of lavender are very popular for baking and other culinary uses. Varieties such as Lavandula Augustifolia, sometimes called Lavandula officinallis.
How do you add lavender to baked goods?
In these vegan lavender shortbread cookies, simply crush up the lavender buds a bit and add them directly into the dough. The buds will soften as they bake and release their oils into the buttery dough.
You also add the buds, into your sugar and let sit covered in an airtight container for up to a week. This releases the lavender oils into the sugar, adding a subtle hind of lavender flavour.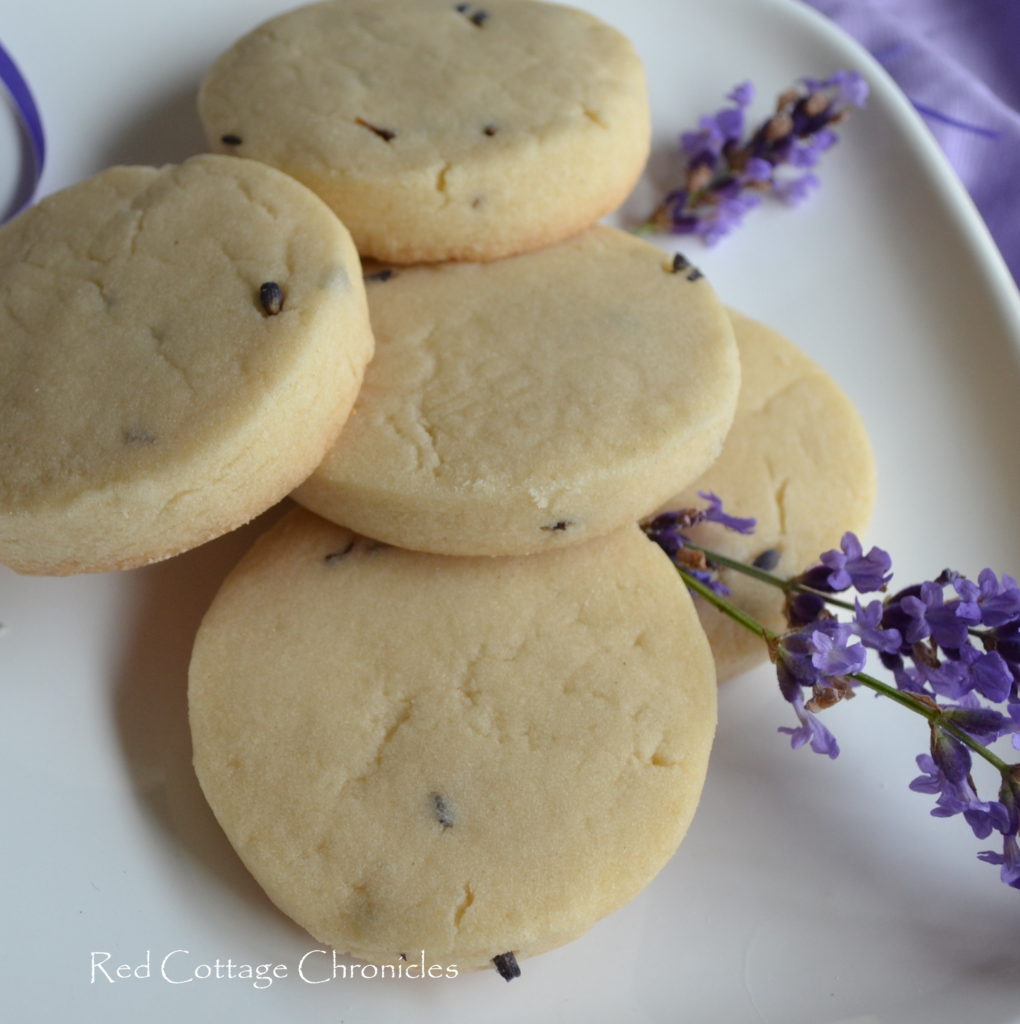 I dipped a few of the leftovers in white chocolate for the non-vegans, and while they really didn't need it, it gave them an extra bite of sweetness.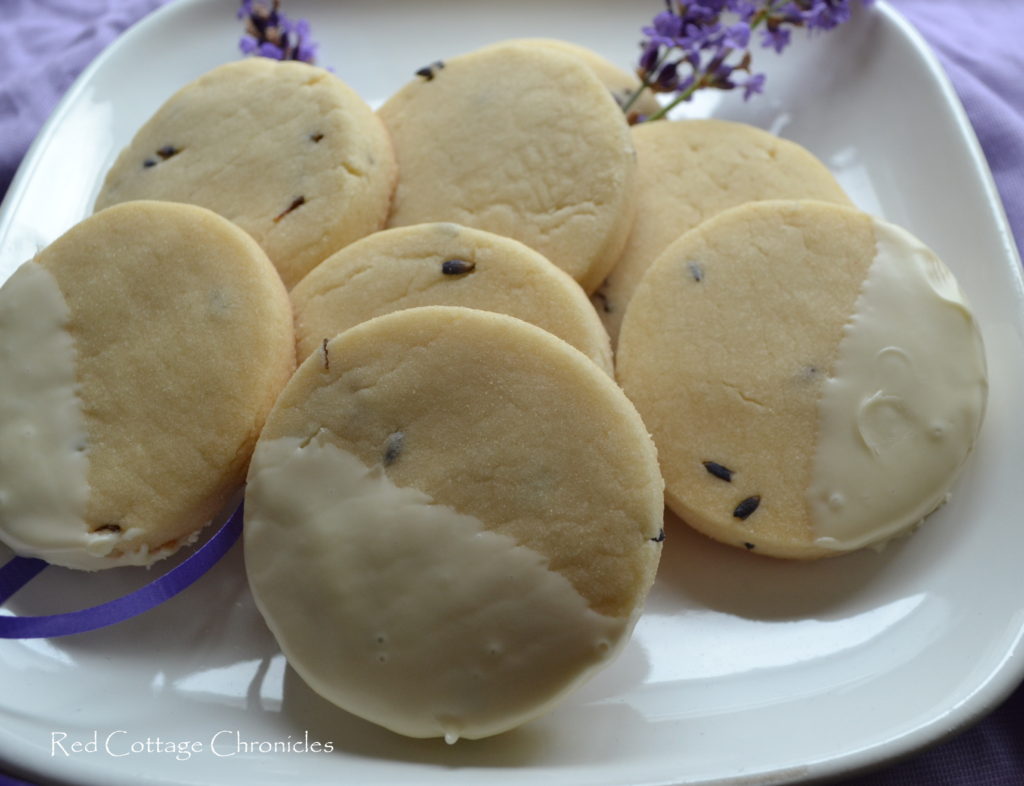 I packaged them up in cellophane bags and tied them up with some fresh lavender and purple ribbon. So pretty!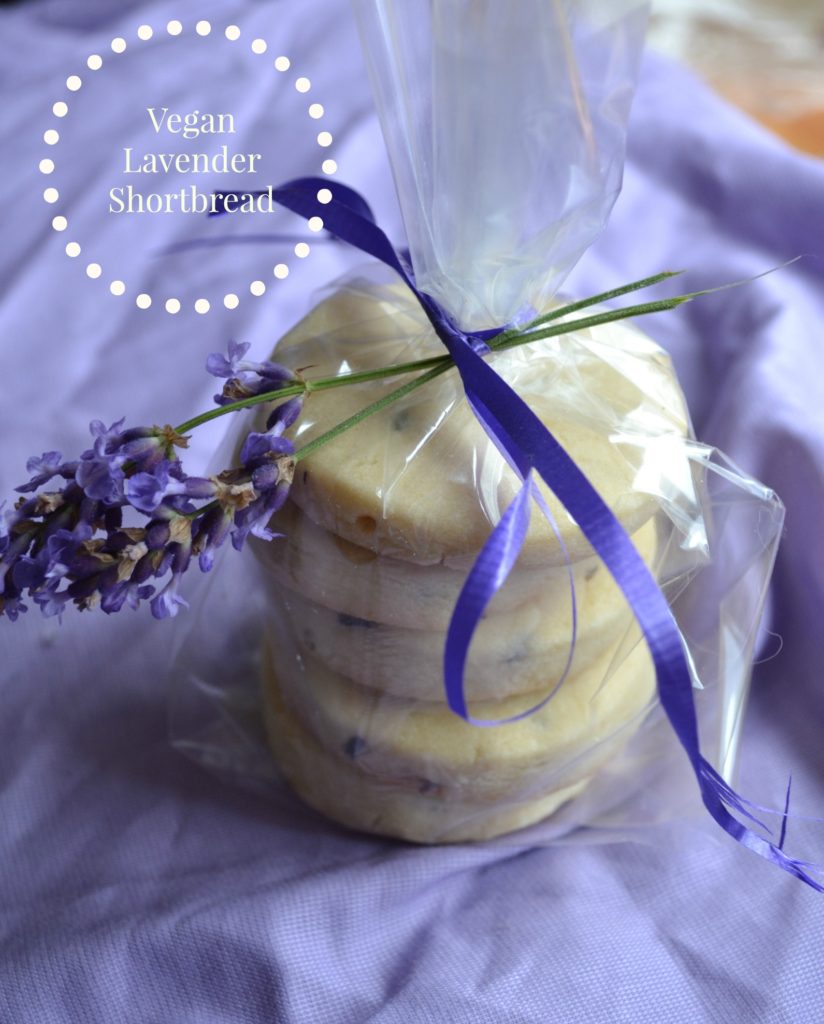 Vegan Lavender Shortbread
Prep time:
Cook time:
Total time:
Ingredients
1 cup vegan buttery type spread (I used Earth Balance)
3/4 cup confectioners sugar, sifted
2 1/2 to 3 cups all purpose flour
2 tsp culinary grade dried lavender
Instructions
Preheat oven to 325 degrees.
Cream the buttery spread and gradually add the confectioners sugar. Mix well.
Mix in flour, starting with 2 cups and increase up to 3 cups until dough can be easily handled and comes together.
Add dried lavender and mix on low speed of mixer or by hand until lavender is well incorporated.
Turn dough out onto lightly floured surface and roll out to approximately 1/2 inch thick.
Cut with round cookie cutter and place on parchment lined baking sheet.
Bake 20 to 25 minutes, until edges are very lightly golden. Do not over bake.
Remove from oven and transfer to wire rack to cool.
*This post contains both affiliate and non-affiliate links to help you find products that may not be available in your area!