Well here we are at the half way mark of the One Room Challenge. This week was all about painting and installing the painted Ikea cabinets.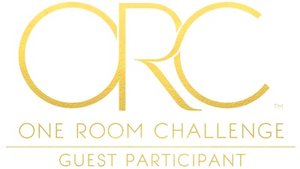 If you are just joining us for the first time, welcome! Be sure to check out week one and week two!
Lets have a look at how this week started, shall we.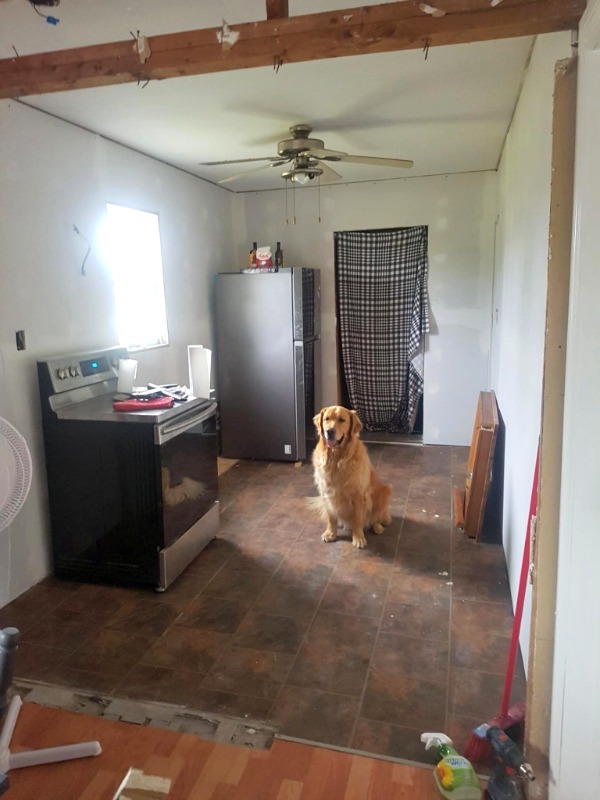 Nothing like a clean slate when it comes to renovating. All that hard work of demo really starts to pay off! You will have to excuse Samantha's guardian! He keeps a close eye on his girl.
Before the Ikea cabinets were installed, all of the door and drawer fronts had to be painted. I am so glad Samantha undertook this project with a friend. I did not relish the thought of painting brand new cabinets.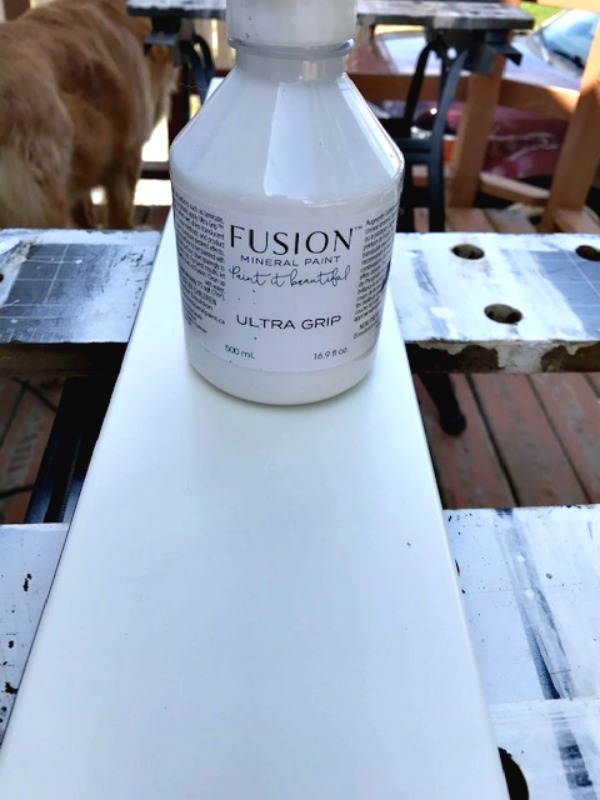 She used Fusion Mineral Paint Ultra Grip as was suggested by our local stockist. Each door and drawer front got a coat of Ultra Grip and allowed to thoroughly dry.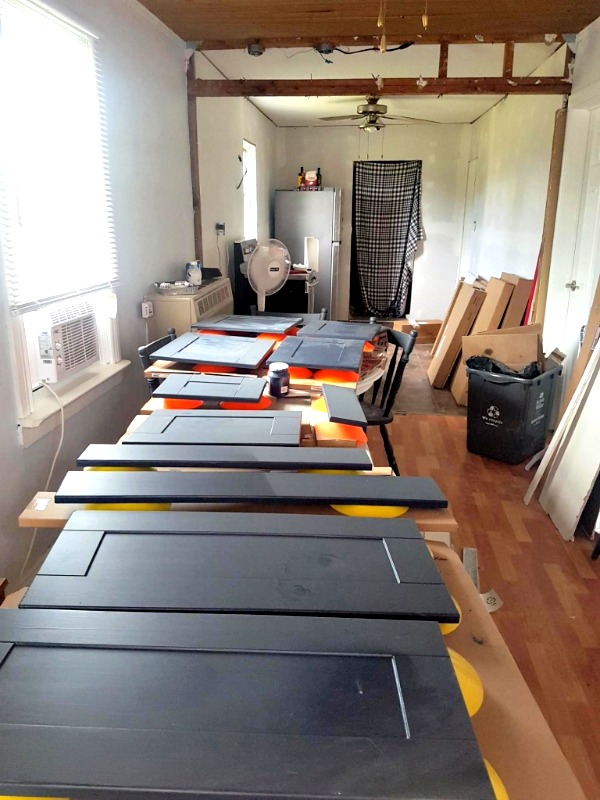 She set up folding tables and laid out all the cabinets on cones, which I do believe were her pylons for soccer! The photo above was taken after 2 coats of paint with several days of dry time. They did get a bit dusty when some drywall work was being done, but wiped up clean with just a dry cloth.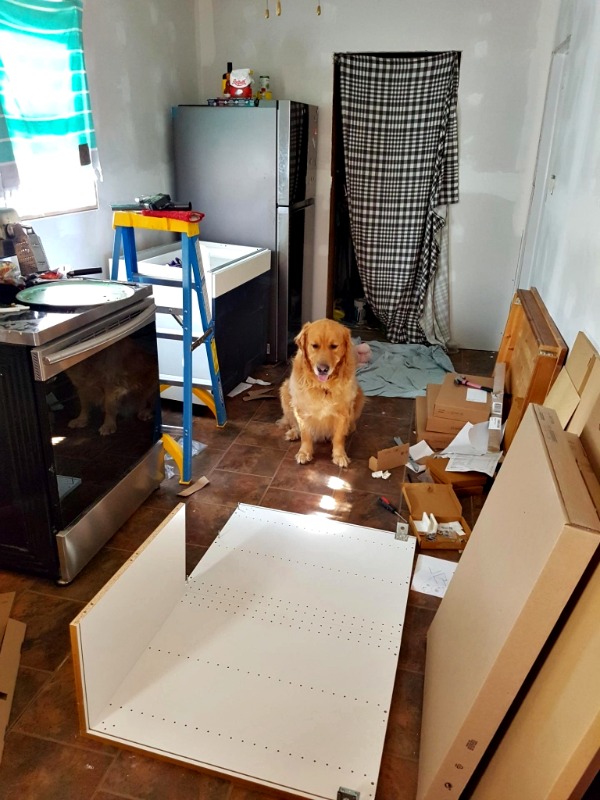 Ikea cabinets need to be assembled, and she did assemble most of them on her own. She just called on Tim to help with installing the lazy Susan cabinet. I am so proud of the amount of work she has put in on this project!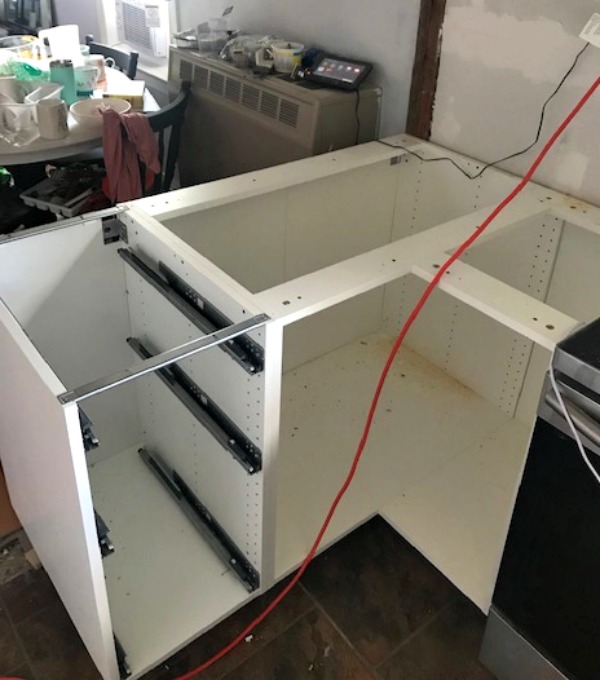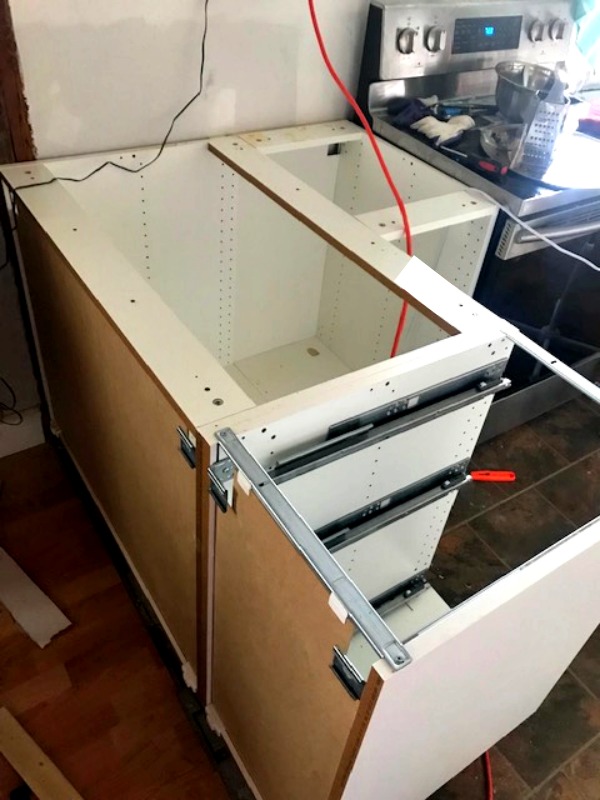 We clad the back and sides of the peninsula with tongue and groove pine, which she then painted Midnight Blue to match the cabinet fronts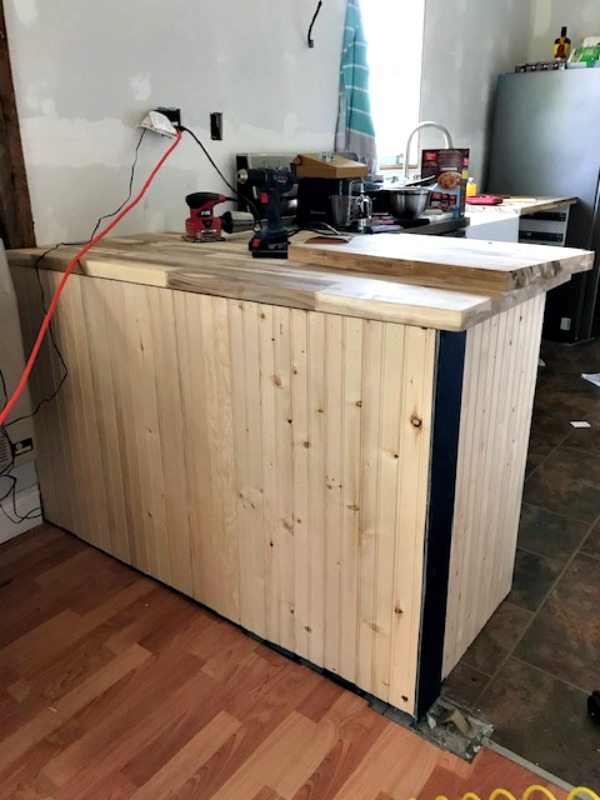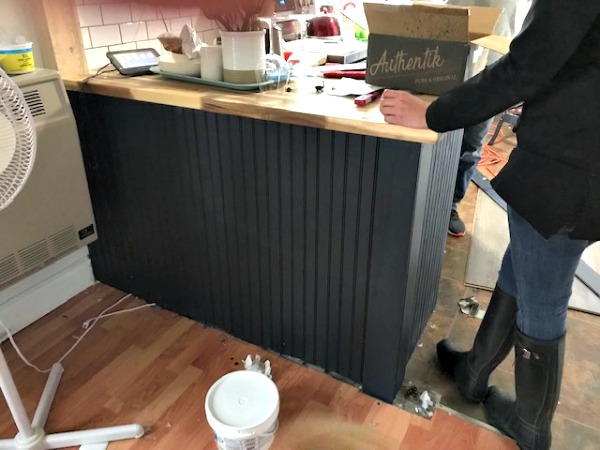 Did you spot the other progress we made this week? The counter tops were installed and the subway tile backsplash is underway! It was a very productive week indeed!
There will be two stools placed by the peninsula, but we couldn't add a large overhang because of the wall furnace. Some time next year she is budgeting to have it replaced with forced air gas vents. Currently there is no gas service to her house, so it definitely a project she needs to save for.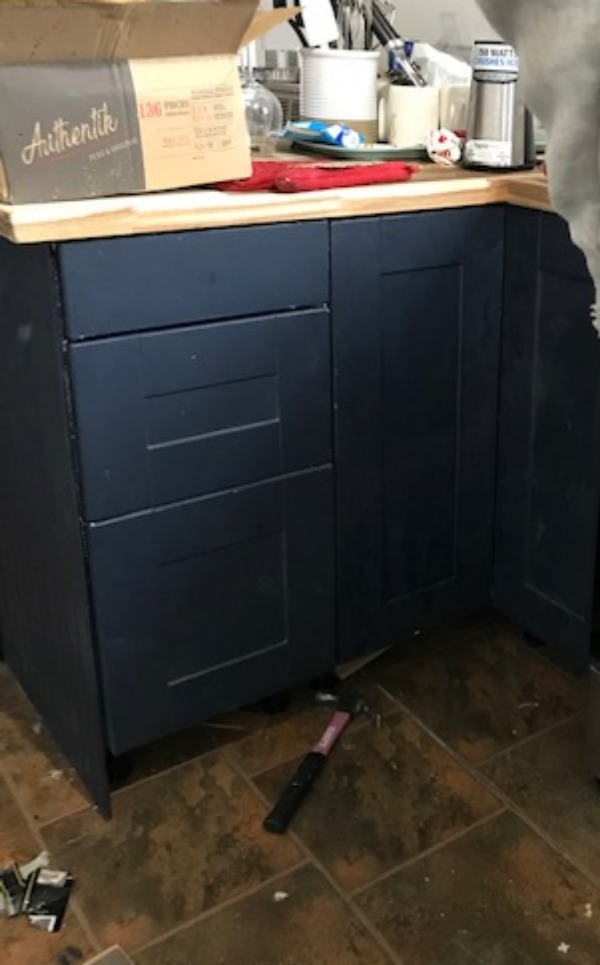 Here is a look at the cabinet side of the peninsula. A very dusty side! There has been a lot of sanding drywall going on this week too. The walls are now ready for painting!
The edges of the cabinets will need a bit of touch up, which is to be expected given the small space we are working in. They had to be moved around a lot to make room for ongoing projects!
Brushed brass drawer pulls will be installed soon. I think they will really pop against the dark blue cabinets. They are like the jewelry of the kitchen!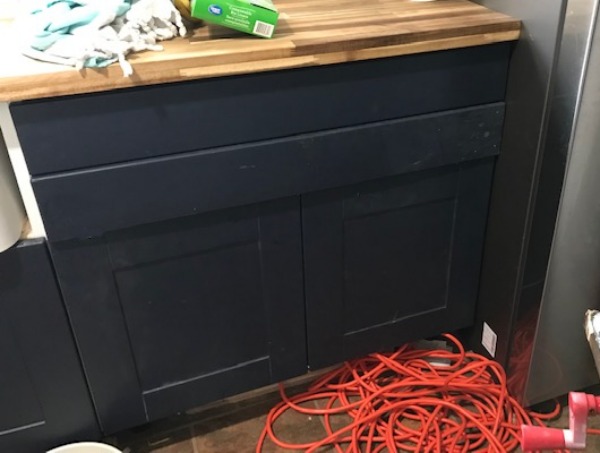 One last look at the Midnight blue painted Ikea cabinets! I don't want to give away too much, because we also got the sink installed and it looks absolutely fabulous! I can't want to show you next week!
It has been a very busy week indeed. Draw pulls have been chosen, flooring has been purchased, lighting has arrived! So much to do and so little time. Stay tuned, as it is all starting to come together quickly!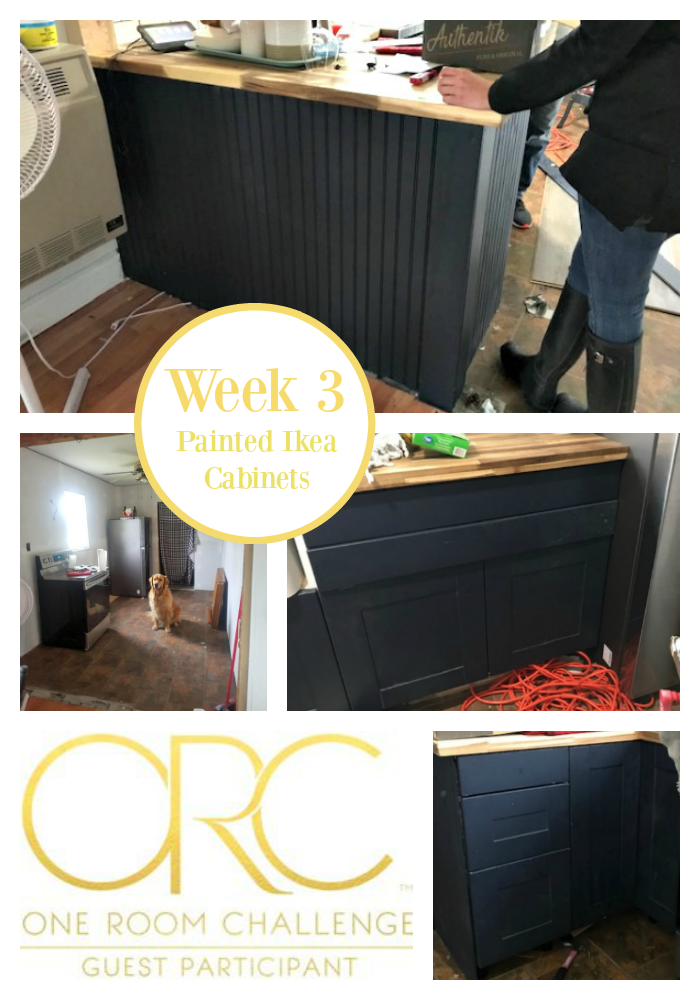 Be in the know! It may be a delicious recipe, a stunning tablescape, or decor tips to make your house a home! Simply click here to subscribe. I never sell or share your information, and you can unsubscribe at any time!
Until next time……