It has been a while since I have participated as a guest in the one room challenge when we renovated our own kitchen. And, to be honest, I thought I would be sharing our family room update. But, alas, that is on hold while we are renovating a dated kitchen for our daughter!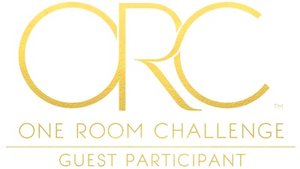 If you have never heard of the One Room Challenge before, in a nutshell, twice a year for a period of six weeks featured designers share their renovations very Wednesday. On Thursdays guest participants, like me, link up their renovations.
We will spend six weeks on this kitchen renovation and the final reveal will be November 7th! No pressure!!
Our youngest daughter purchased her first home around this time last year. In fact, her move in day was Halloween! We are so proud of her for achieving this life milestone all on her own.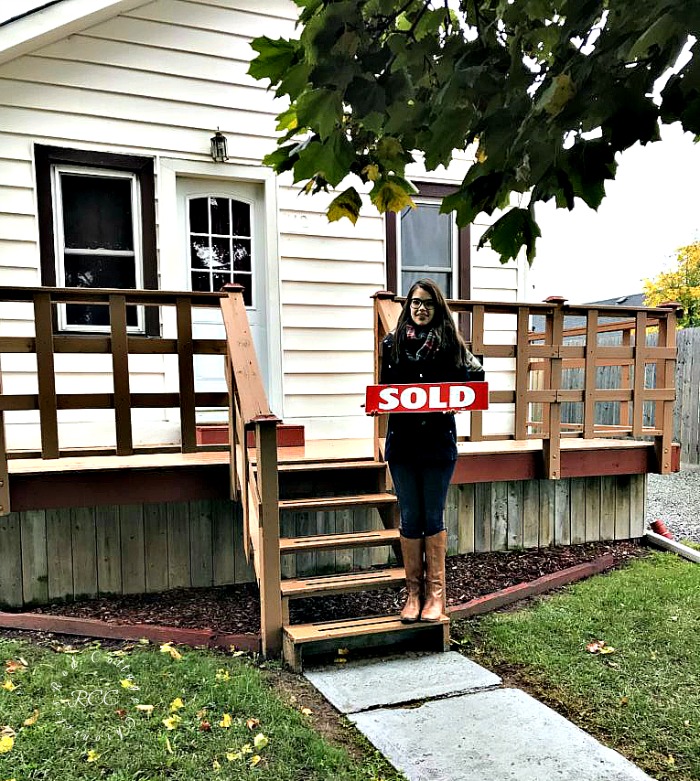 With the housing market in our area (as in many areas) is through the roof as far as prices go, and her budget being on the low end, she was able to find a little home that she instantly fell in love with.
She knew despite the pine panelling, and mismatched floors and tiny rooms, she could make it a nice little home for herself and her trusty guardian, Charlie, her golden retriever!
Her kitchen was driving her batty, and she really wanted it done as soon as possible. She convinced us to put our "empty nester" renovation on hold to help her with her kitchen renovation. The things we do for our children!!
Before – renovating a dated kitchen
And, a very dated kitchen it is! Tongue and groove pine on all four walls. pretty much says it all. When she first saw the house she though she would just paint it, but alas, she wants it all gone.
The photo above shows the view standing in the doorway from the entry room/dining room.
The photo below is taken from the opposite end looking towards the front of the house, after her appliances had been delivered.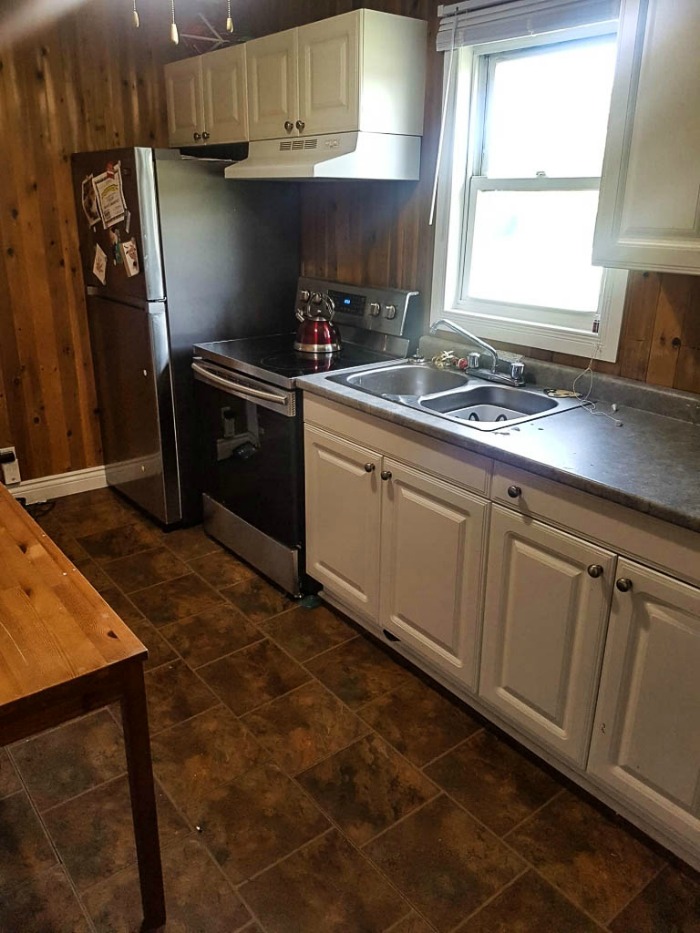 Let me just start by saying that we are in no way professionals, nor do we have a big budget. Now that our daughter has a mortgage payment, her budget is tight! But, she is paying for each step as we go and we are working hard to stretch her budget! Thank goodness for a dad who works for free!!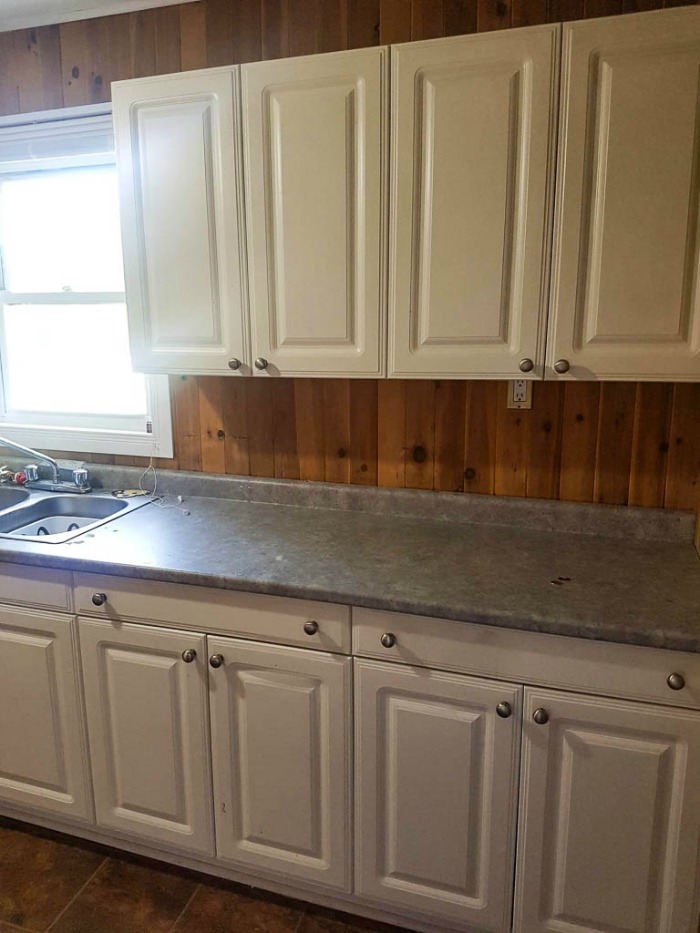 A closer look at the cabinets. They look like they were in pretty good shape, but on closer inspection they are due for an update. Oh, and wait until you see what is inside the cabinets! The countertop and sink are also being replaced.
We have come to the conclusion that this little house was very likely a cottage at one point. There is lots of work to be done, but we are starting with the kitchen! You can see the entire inside of the house here. But trust me, it won't look like this for much longer!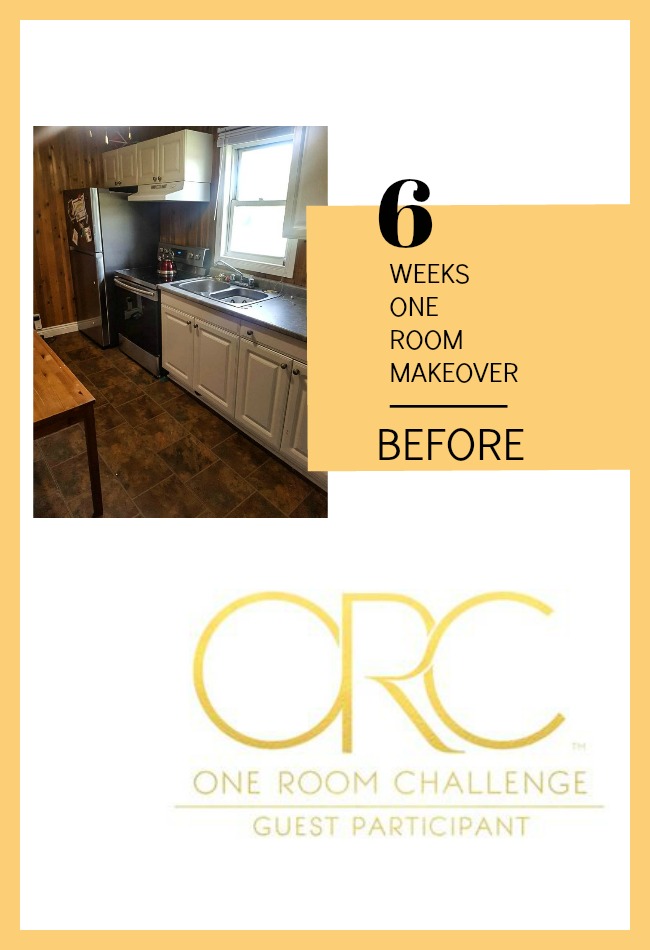 Next week I will share the overall plan for this kitchen renovation, and the list is long! I will also give you a peak at the progress! Sam has a very clear vision of how she wants it to look. This is where I have to rein myself in and not force my vision on her. Luckily we both agree on the over all style!
Be sure to visit the One Room Challenge to view all the other guest participants!
Be in the know! It may be a delicious recipe, a stunning tablescape, or decor tips to make your house a home! Simply click here to subscribe. I never sell or share your information, and you can unsubscribe at any time!
Until next time….