One RoomChallenge Week Two

Welcome to week two of the One Room Challenge (TM) kitchen edition. Or I should say "budget kitchen renovation"! We are really hoping to have this room come in around $1000 or less. If you missed week one, you can find it here.
They say time flies when you are having fun. I think time flies even faster when you have a ton of work to do and a deadline to get it finished by!!
If you are new to the One Room Challenge, it is the brainchild of Linda from Calling It Home. Twice a year, spring and fall, she hosts this fabulous challenge where each Wednesday 20 featured designers give you an look inside the task of renovating one entire room in just six short weeks. Then on Thursdays Linda hosts a link up of guest bloggers who are working to renovate their own room over the same six weeks. Yours truly is one of those guest bloggers!
This post contains affiliate links. If you decide to make a purchase through one of these links I may receive a small commission at no increased cost to you.
Lets have quick look back at where we were last week, shall we.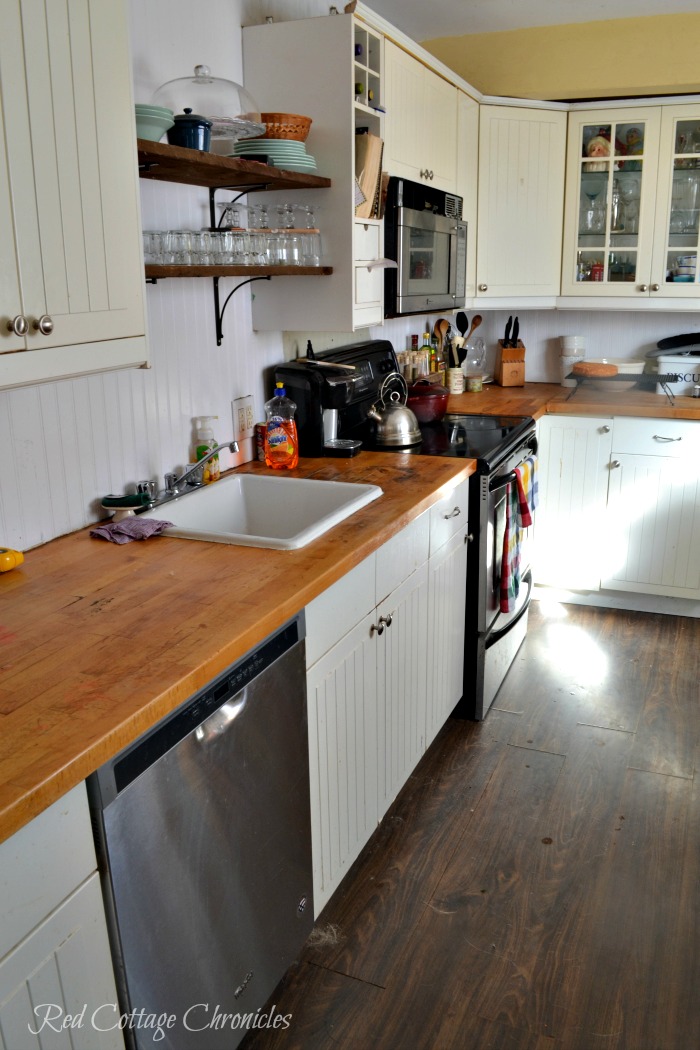 I am pretty happy with the progress we made this week. The upper cabinets have been removed and the two we are keeping have been rehung. The hidden opening in the back wall has been retrofitted with built in open shelving.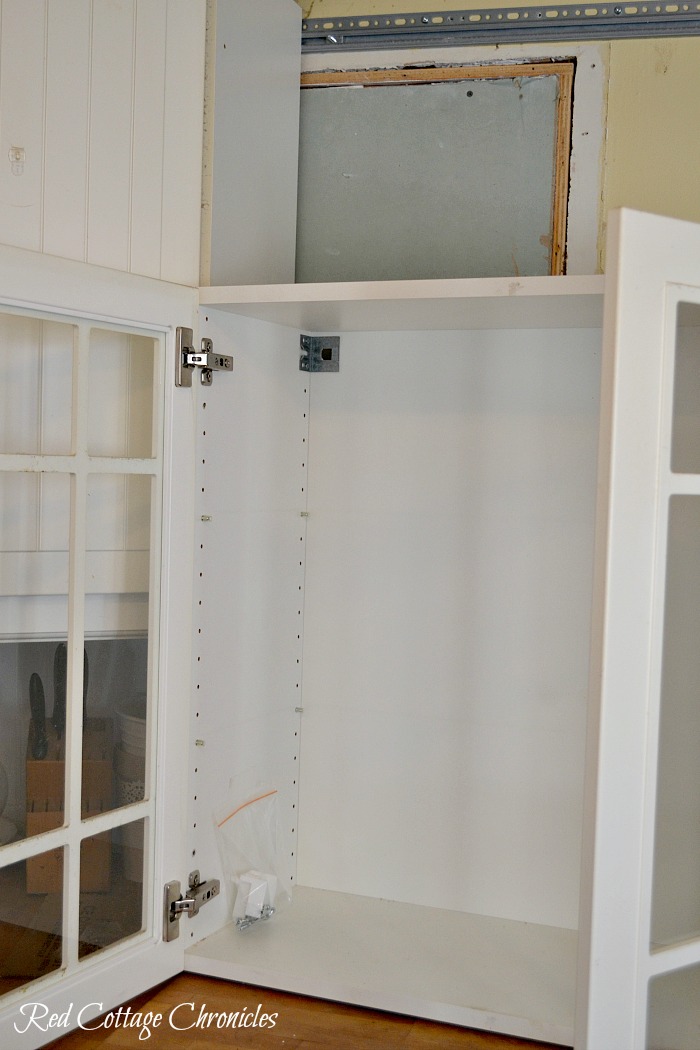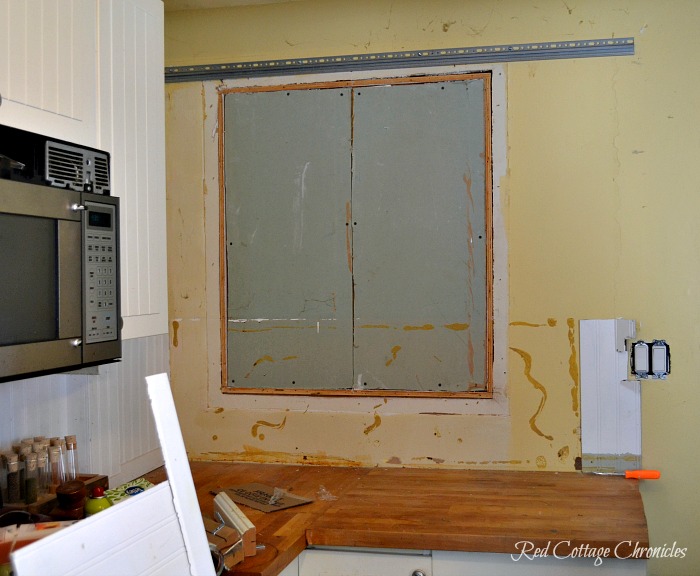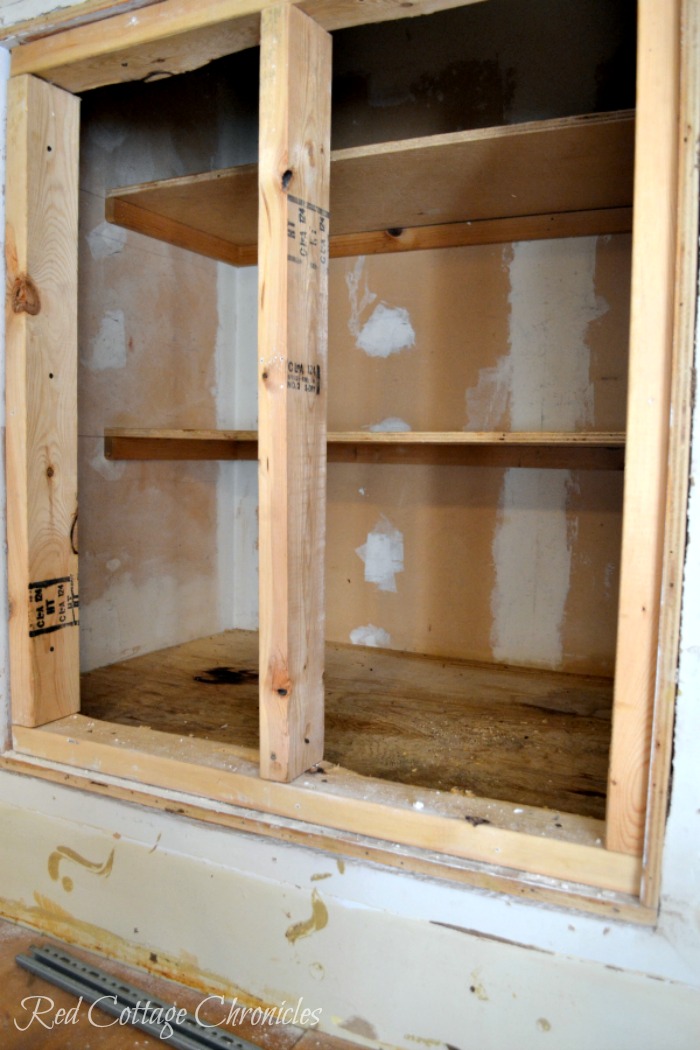 It is hard to tell from this last photo, but this hidden cabinet actually goes back 4 or 5 feet. Adding the built in shelves brings it to a manageable and convenient 13 inches. Don't worry, the extra space in behind won't be wasted, but that is a project for another time.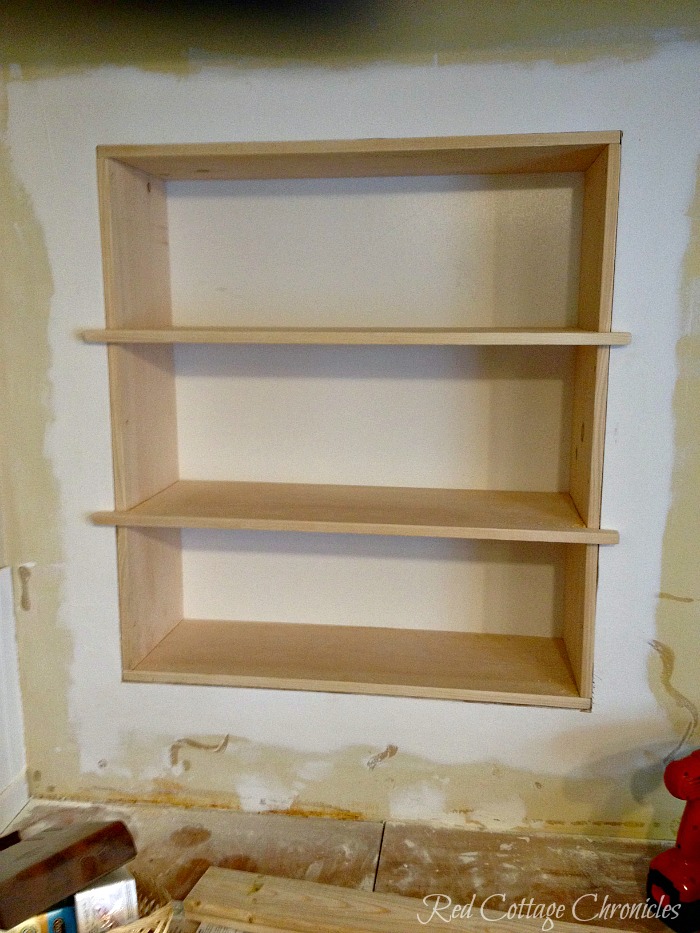 And speaking of the built in, Tim did a fantastic job at getting it to fit like a glove. Having our new RYOBI table saw made quick work of getting straight accurate cuts the first time! It is going to get A LOT of use on this project for sure.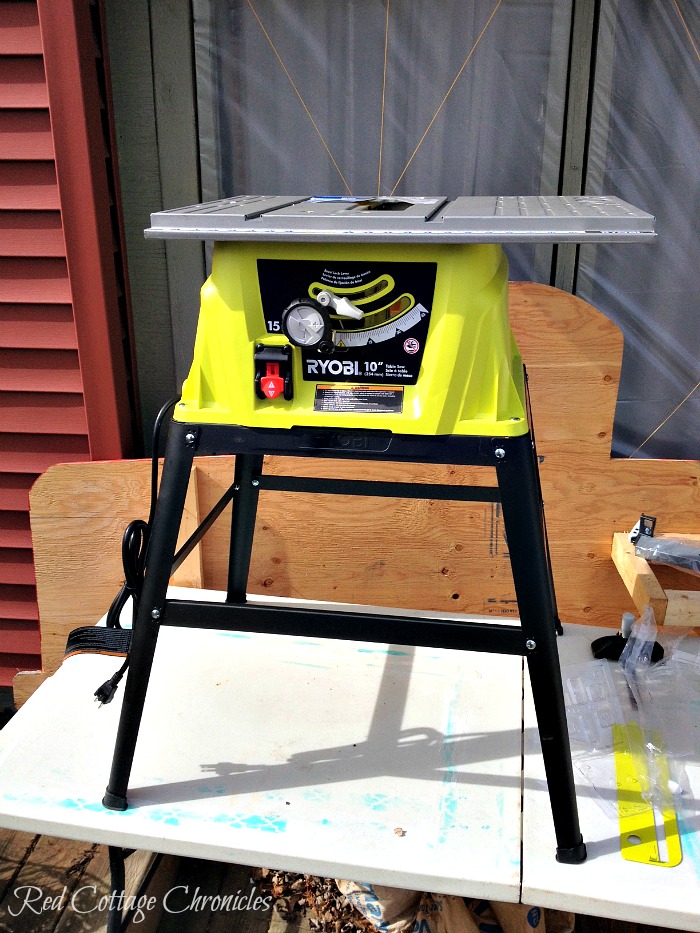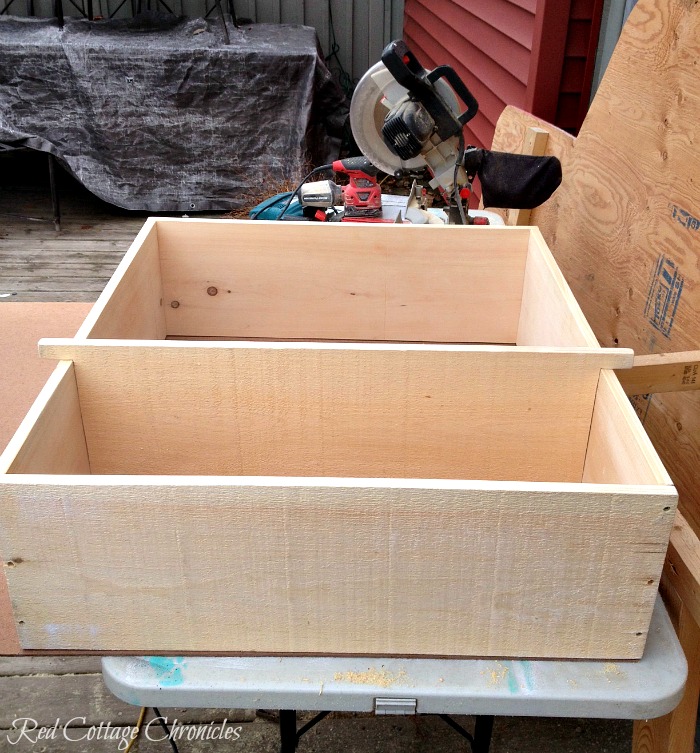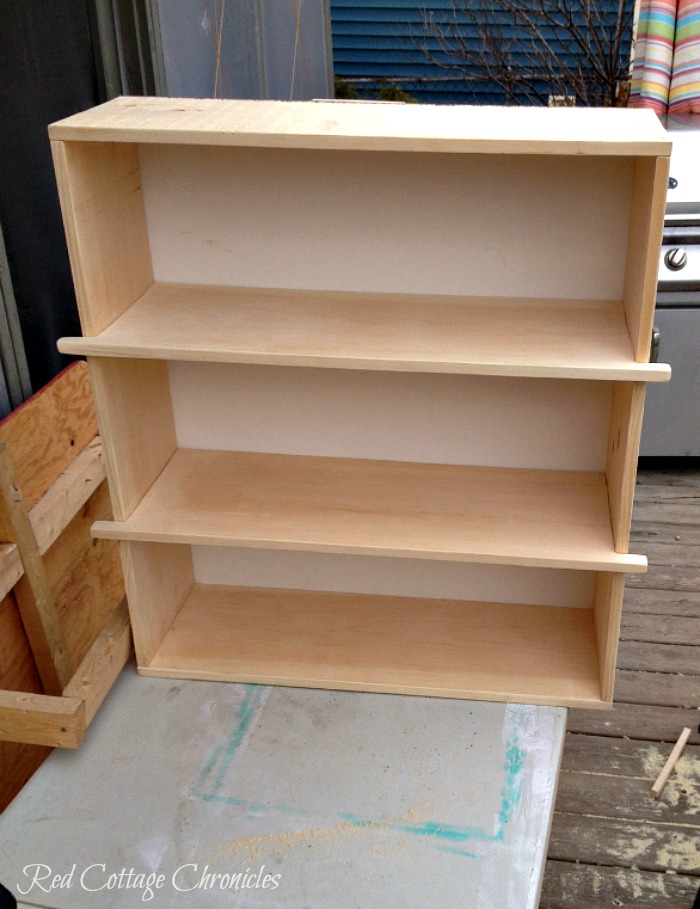 The old microwave/exhaust fan is gone. We set it out at the curb and someone had picked it up within minutes. It seems that I am the only one in the family who doesn't miss having a microwave. I am not even sure I will replace it when the renovation is done. It is just as easy to reheat in the oven!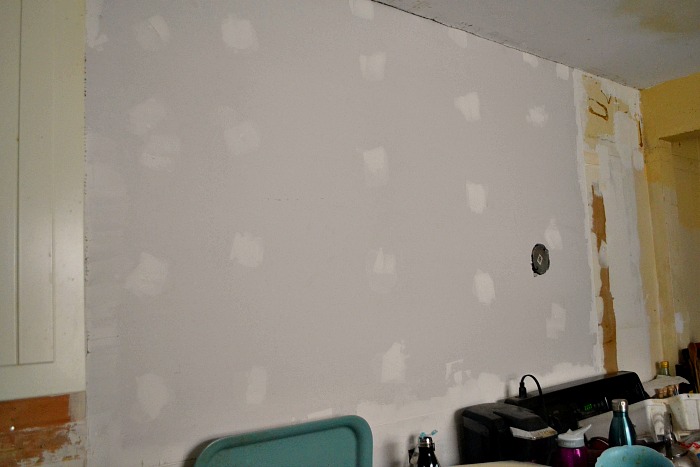 The old bead board back splash is gone and new drywall has replaced the old patched up drywall that was underneath. We took advantage of having the wall open up to the studs to locate the wiring for the new exhaust fan in the right place.
This is where we are with our list so far:
Kitchen Renovation Checklist:
Remove most upper cabinets including above the range microwave
Create built in shelving in an old recessed space behind upper cabinets (similar to the photo in my mood board below)
Build new sink cabinet to accommodate apron front sink
Paint all lowers
Install new rangehood and custom rangehood cover
Level the ceiling
Change the flooring
Remove cabinets below the window and replace with a custom moveable island
Install backsplash & shiplap
Paint the entire room
Install open shelving above sink
New countertops
New lighting
Well, now that I look at it, it doesn't seem like we made much progress at all. Sure feels like we did more than that! I have to keep telling myself a kitchen renovation is a big project and I can't expect it to be done over night.
We relocated the glass front cabinet and a narrow spice cabinet that was to the right of the stove, and hung them to the left of the sink.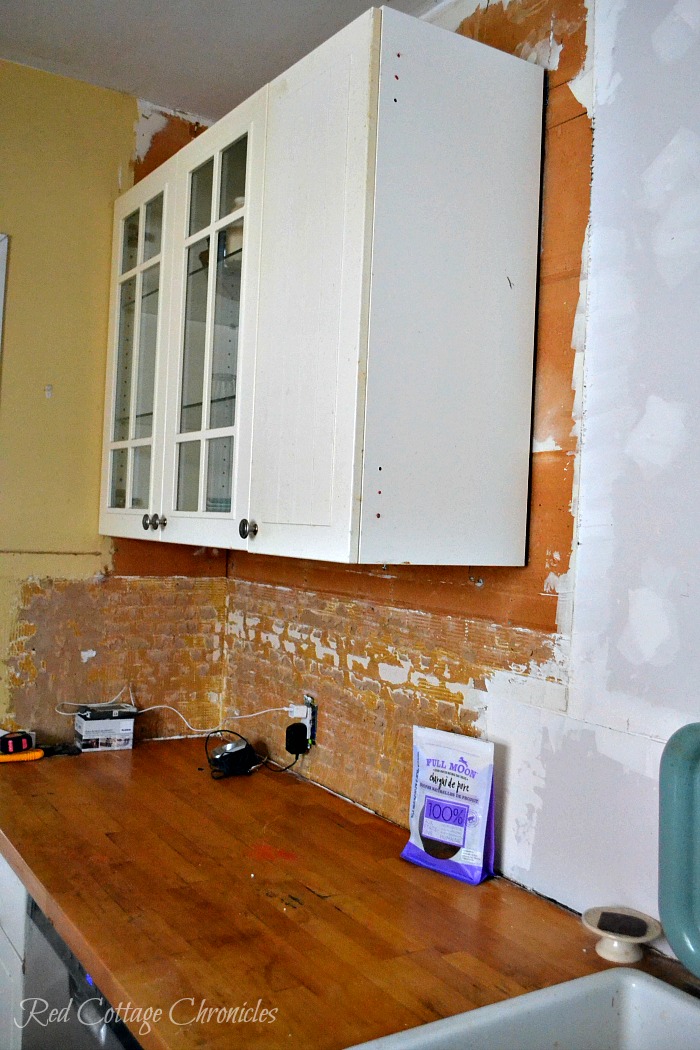 When we had the cabinets along the back wall we were limited to the height we could hang them because of the structural beam along the back. Now that there are no cabinets along the back wall, we were able to lift the ones we relocated up a couple of inches. Now I will be able to actually raise my KitchenAid mixer without having to pull it out!
We have taken a few days off this week leading up to the long Easter Weekend. Our oldest daughter is off to Montreal until Saturday with my sister, BIL and nephew to take in a couple of Montreal Canadians playoff games. Our youngest is off to house sit for a friend. We are taking advantage of this time to rip out the sink and countertop, among other things.
Here is our plan for this week: (sorry, I have suddenly become a list kind of girl!)
install over range exhaust fan
build and install custom rangehood cover
rip out countertop and sink
build new custom cabinet for the new sink
install new sink
install new countertop (if we can only decide on what budget friendly countertop we want)
install new faucet (if we decide on a countertop!)
level ceiling
remove lower cabinet doors and prep for painting
Oh my. That is a long list!
Besides the countertop, the other thing I am struggling with is choosing lighting for this room. We need something that doesn't require relcating wiring. Here is the lighting as it is now.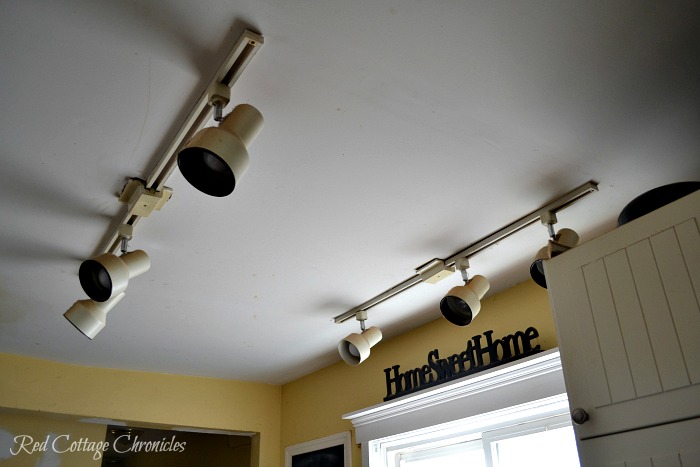 I am thinking of replacing the track lighting closest to the sink with something similar to this….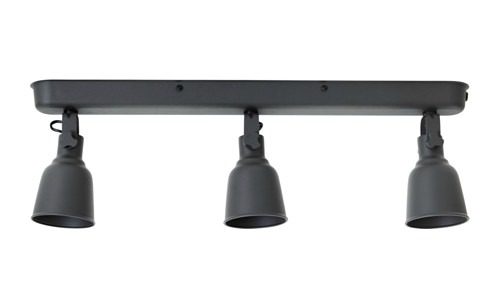 And the fixture by the window with something like this…..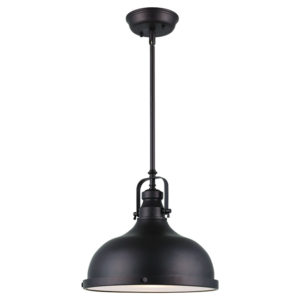 I have even given some thought to just cleaning up and painting the existing fixtures. Decisions, decisions. What would you do?
I am really excited to get our new apron front sink and faucet installed. It arrived last week and I keep taking a peek in the box every time I walk past. I might not even let anyone else do the dishes!
Well, it is back to work for me. I cannot wait to show you the progress we have made next week. You can get a few glimpses on Instagram too.
Until next time….

This is not a sponsored post, however RYOBI provided me with a table saw to assist with our kitchen renovation project.