Winter is a great season to create your own unique decor style. Cozy home decor tends to have more layers and affords more opportunity to experiment with the décor overall.
Do you have one friend or family member that you know, as soon as you walk in the door of their home, that they have created a signature style? Almost like an extension of themselves. Uniquely them!
This year I plan to share more ideas to create your own signature home style. This is something that I have struggled with for years. I put that struggle to rest and today I am sharing 5 simple cozy home decor ideas that allow you to inject your own unique style with ease.
This post may contain affiliate links, that when you click on them and make a purchase, I may receive a small commission with no increased cost to you!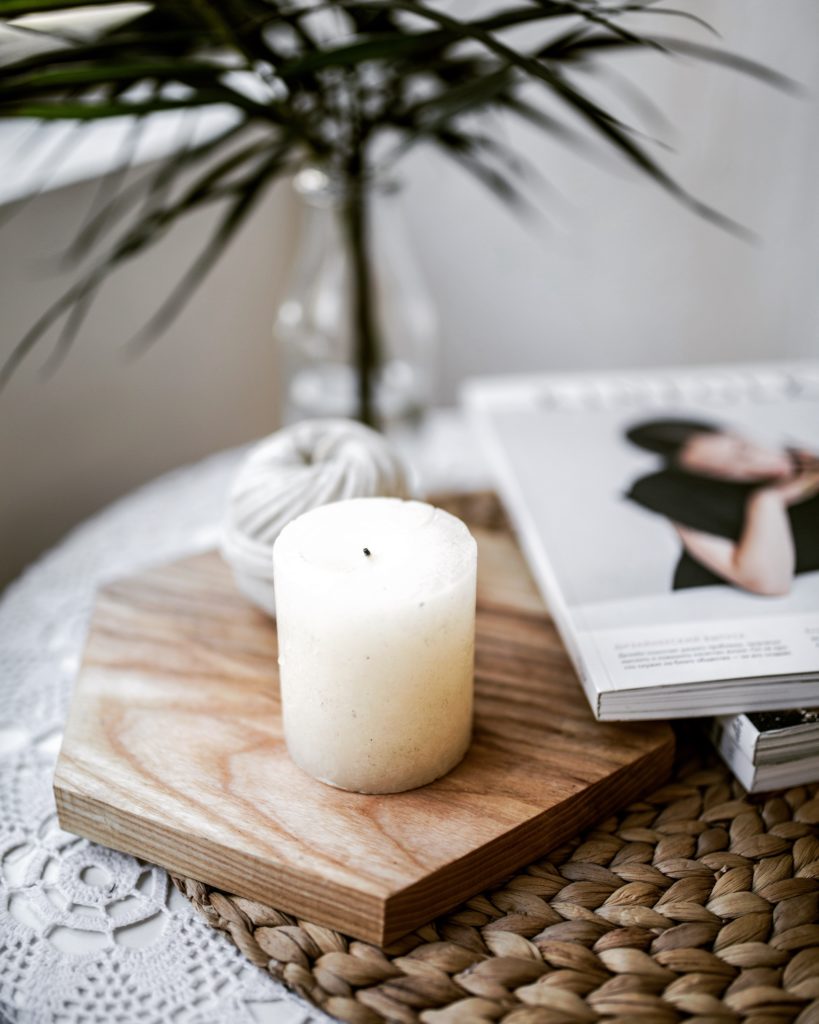 Candles – find a signature scent/look and sprinkle them throughout the house. In addition to casting a warm cozy glow, they fill your home with subtle fragrance that visitors will soon identify as your signature scent. I love the scalloped edge detail of these candles. And, the lovely lavender scent is relaxing and calming. Whatever scent your are drawn to, I have no doubt your will find a candle to match!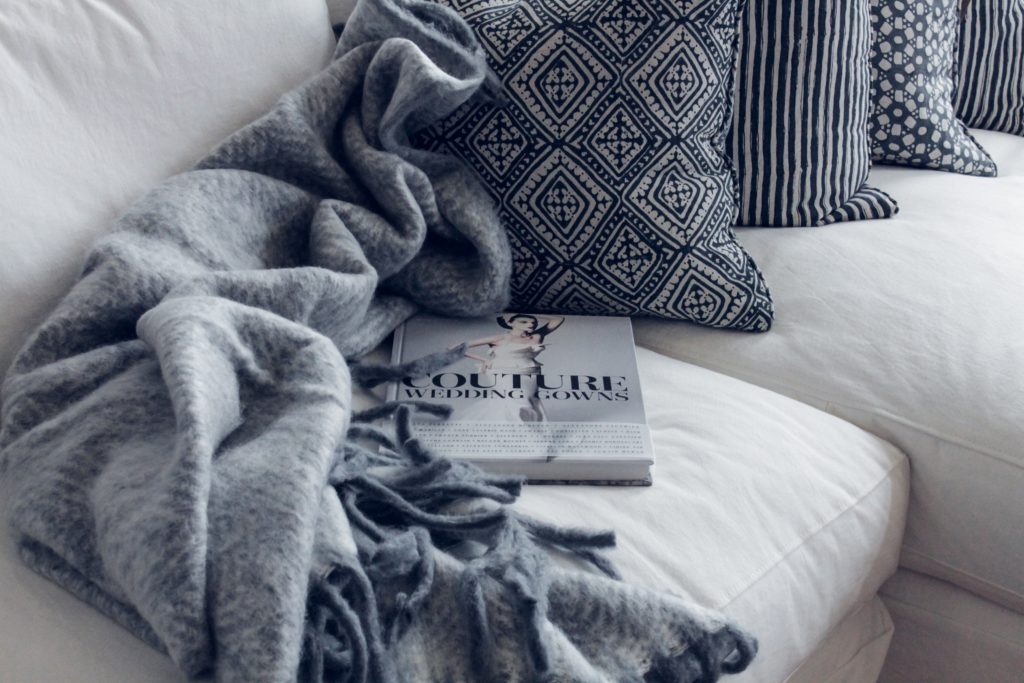 Textiles – choose a basic fabric/pattern that you love. Personally, I love simple linen fabrics. I find the texture and natural tones are cozy in the winter, yet cool and fresh in summer. Whether it is ticking stripe, bold floral patterns, or natural fabrics like linen or cotton, use your favorite all around your home. Whether it is slip covers for your furniture, a simple throw pillow or kitchen towels, using your favourite throughout your home speaks to your signature style.
Wall art – possibly the easiest and most inexpensive way to create a signature style is to enlarge your own photographs and display them in pretty frames. I am currently working on a series of shots taken when we attended The Masters golf tournament several years ago. Instead of colour, I am having them printed in black and white. They will add a custom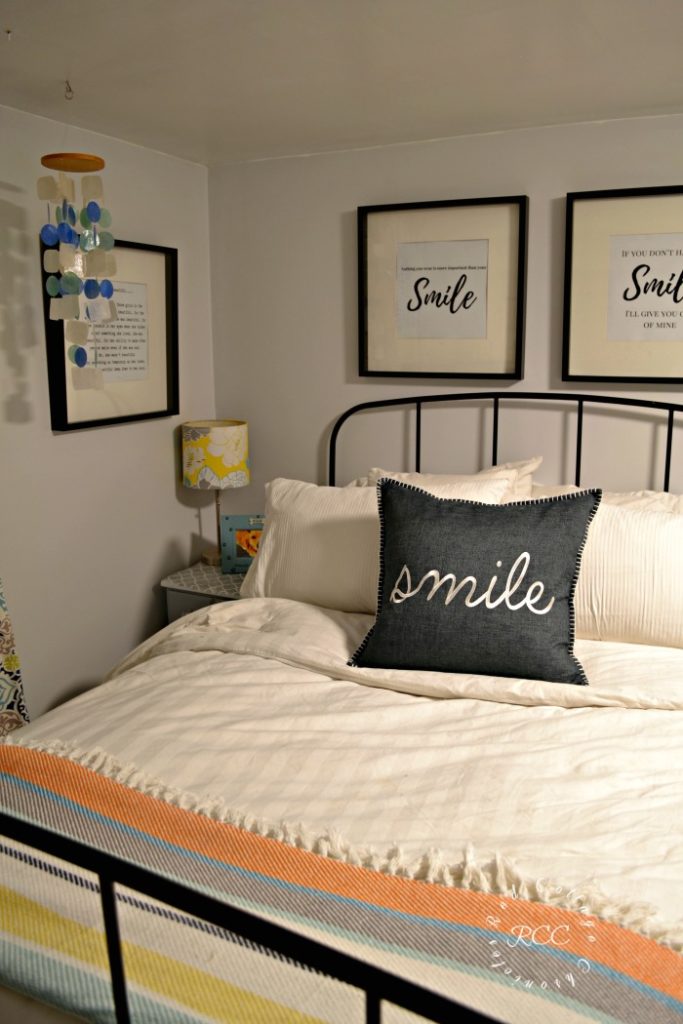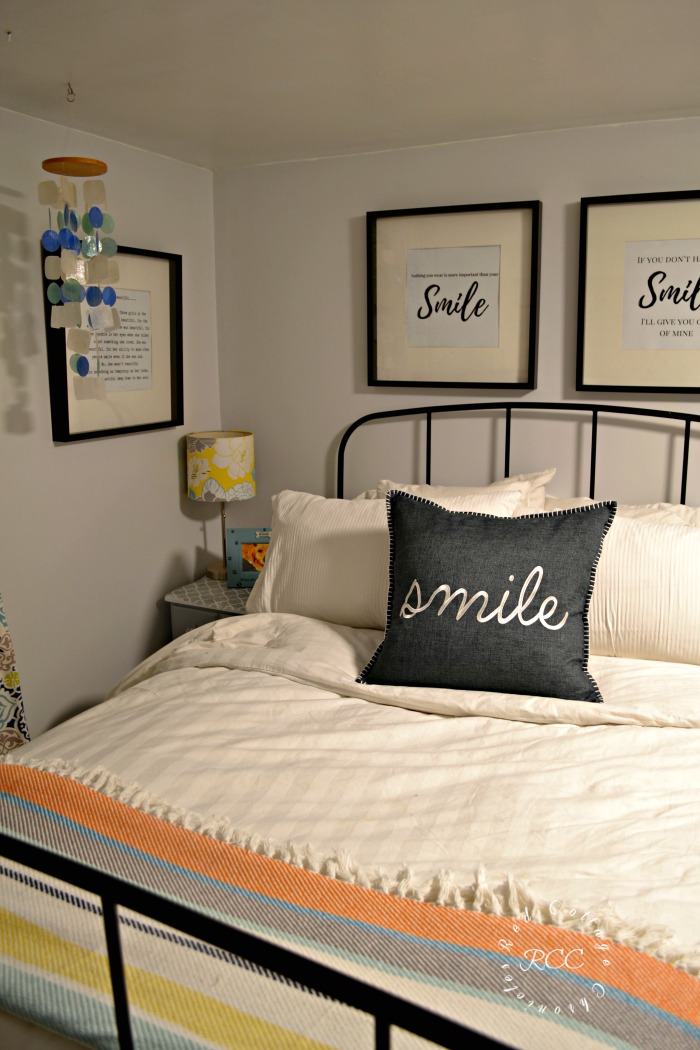 Or, do as I did for our daughters bedroom makeover! Create sayings on your computer and have them printed at a print and copy shop.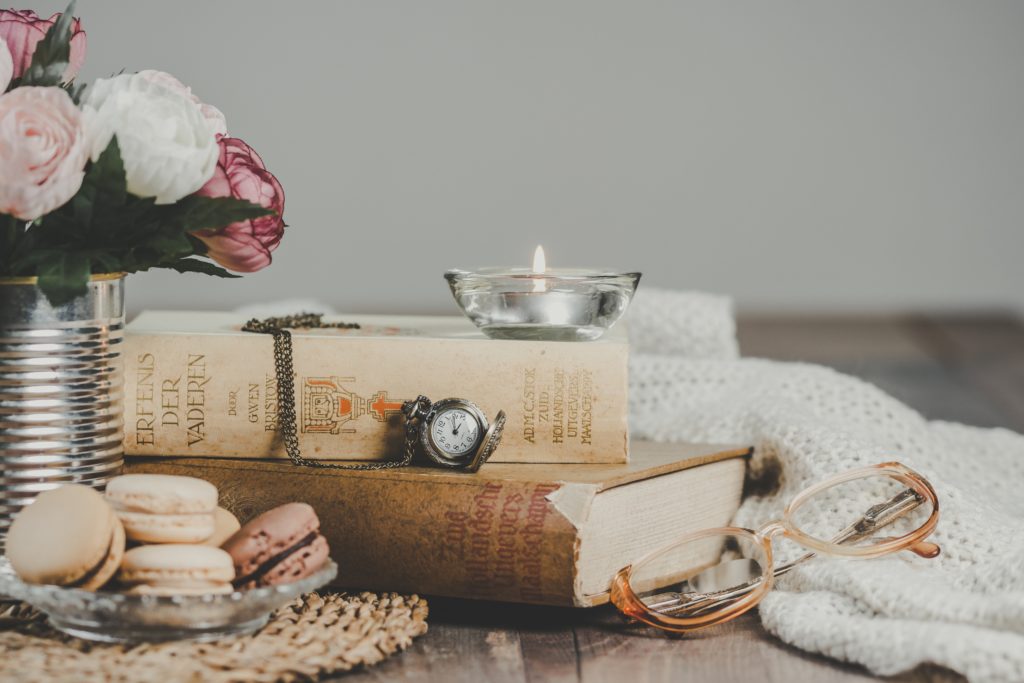 Books – Whether you place a few stacks of books on coffee or side tables, or have a stylish bookcase filled with books. Books are an easy and inexpensive way to create your own signature style. I have seen beautiful bookcases styled with books of many colours that make for a stunning focal point. A stunning coffee table book can make a fun conversation starter!Or a stack of books placed on a side table next to a comfy chair creates a visual cozy cue. Nothing says cozy then the image of curling up with a good book.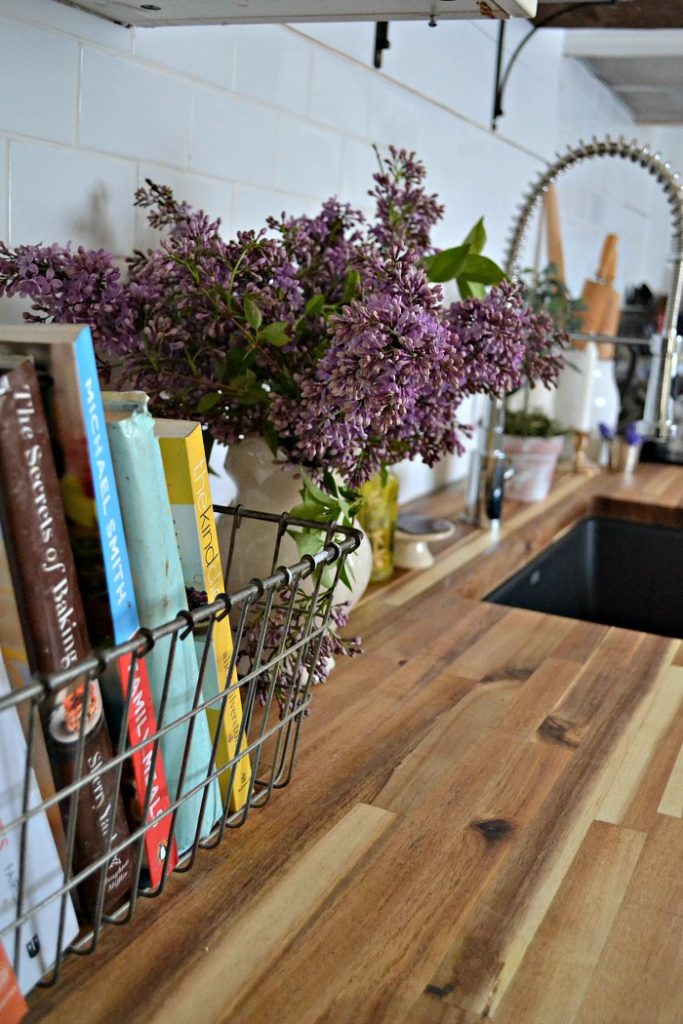 I store my most used cookbooks in a metal locker basket on the kitchen counter. Not only is it convenient, but it adds warmth and texture to the kitchen. Plus, it is easy to simply pick up the whole basket and move it when I need the extra counter space.
Flowers – you will always find flowers in our home. Nothing gives me more pleasure to than to browse the market for fresh flowers. No matter what the season, flowers can bring a room to life. A simple sleeve or two of flowers form the grocery store can be transformed into a simple beautiful arrangement or two.
You can find lots of easy tutorials to create pretty arrangements here.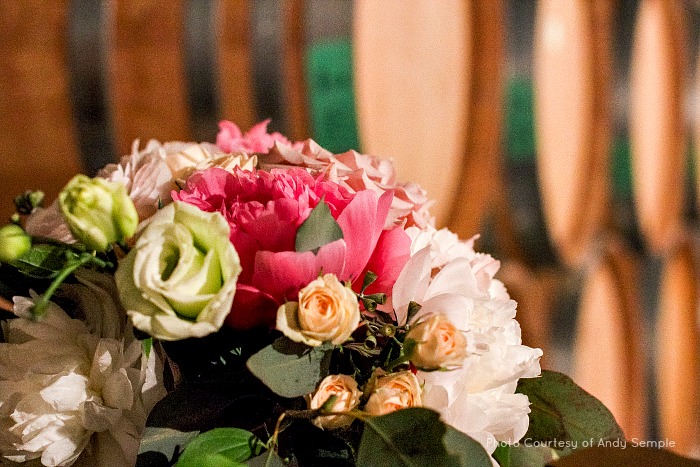 I hope I have inspired you to start thinking about creating your own unique cozy home decor style. I know all too well how easy it is to get lost in trying to recreate what I see on Pinterest.
I finally realized the reason I got frustrated when the room didn't look or have the same feel in the photos was because it wasn't my style. I was trying too hard to copy the exact look instead of injecting a bit of myself into the décor.
Don't get me wrong, I still love to pin photos of beautiful rooms and peruse home décor magazines but purely for inspiration!
Just a few touches that reflect what you love is all that is needed to effortlessly create your own signature style.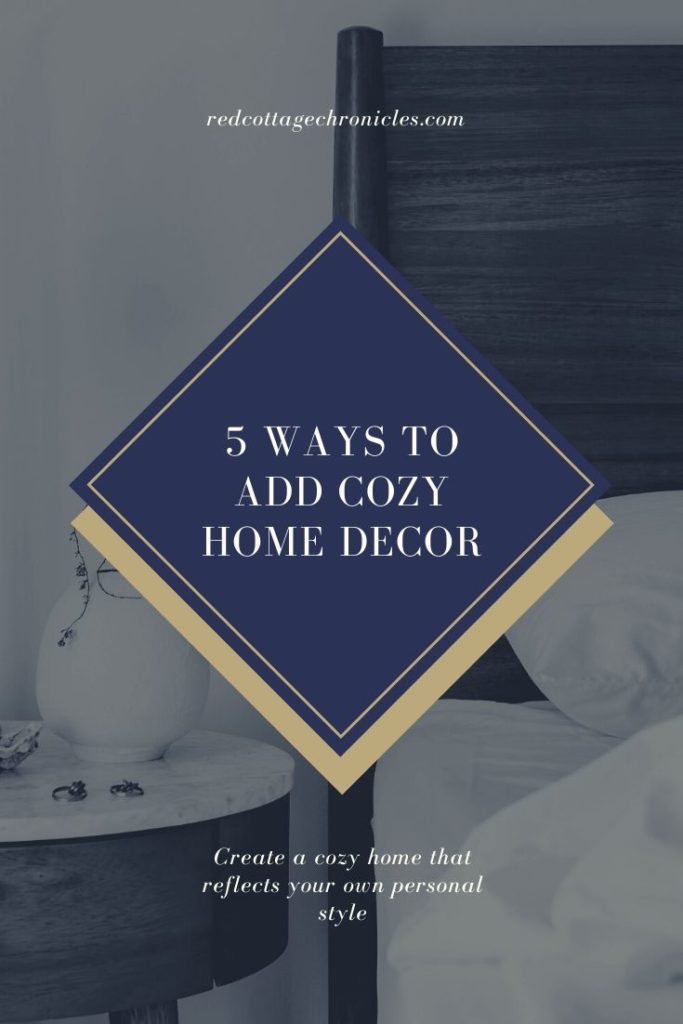 Thanks so much for stopping by today! And, if you haven't yet downloaded your printable 2020 calendar, click here to do it now!
Be in the know! It may be a delicious recipe, a stunning tablescape, or decor tips to make your house a home! Simply click here to subscribe. I never sell or share your information, and you can unsubscribe at any time!