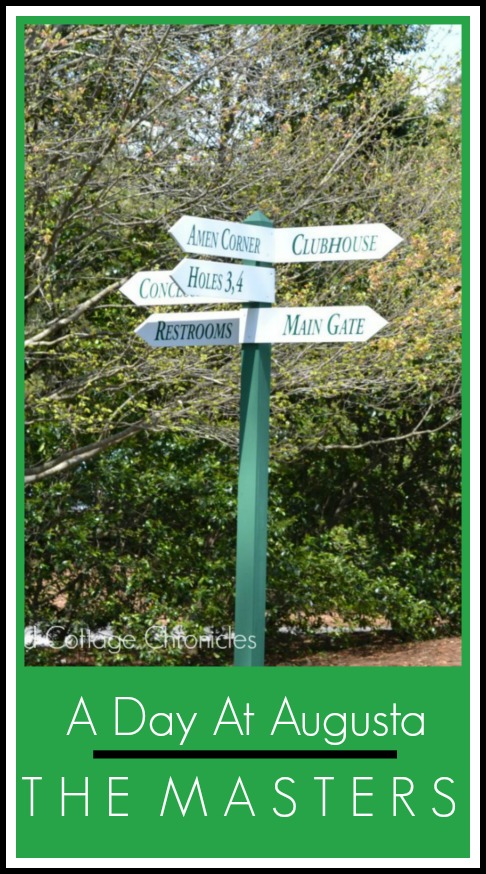 I can hardly believe it has been three years since our experience at Augusta National to attend The Masters! We were fortunate enough to have tickets for a practice round, which is a day we were free to take photo's.
Attending The Masters was a once in a lifetime opportunity we were so blessed to have! The Mr. still hasn't stopped talking about it, and I don't think he ever will.
It all started with a call from my boss one August day, who told me he had got Tim a Christmas gift he would never forget. I nearly choked when he told me he had been selected in the lottery to buy 4 tickets to the 2013 Masters and wanted to give Tim one of the tickets! Needless to say he didn't wait until Christmas to tell him. (Since my boss was also taking his son and another friend and this would be Tim and my vacation for the year I was able to get my ticket through Stub Hub but paid a whole lot more than face value. It was more than worth it.)
Let me start by showing you what awaited us just inside Gate 9, one of two gates patrons enter. (I love that they call the fans "patrons", and I can tell you I have never been treated better at any other sporting event)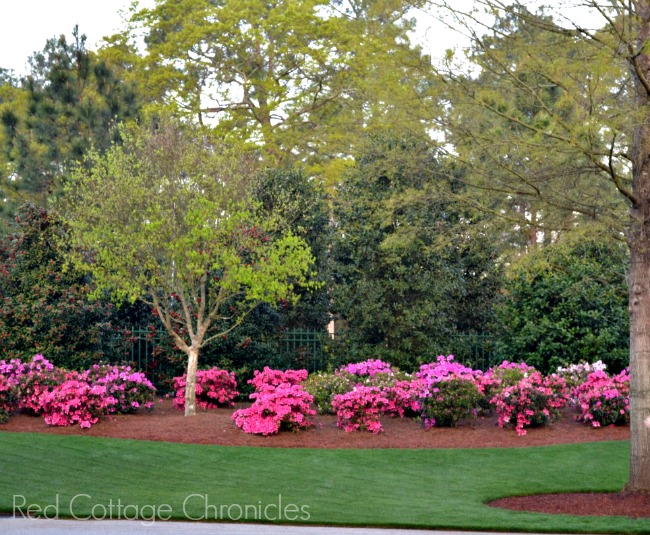 There is plenty of free parking just opposite the entrance, so we had barely a 1 minute walk to get there!
The infamous manual scoreboard is gigantic. Just like everything I saw that day, it really was larger than life.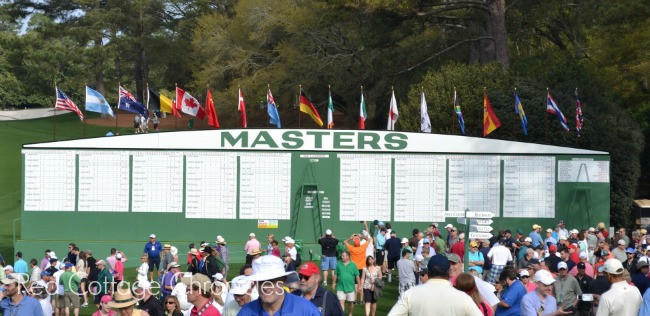 We were so excited to see Bubba Watson and Rickie Fowler as one of the first groups out for the day. It was hard to believe they were right there in front of us!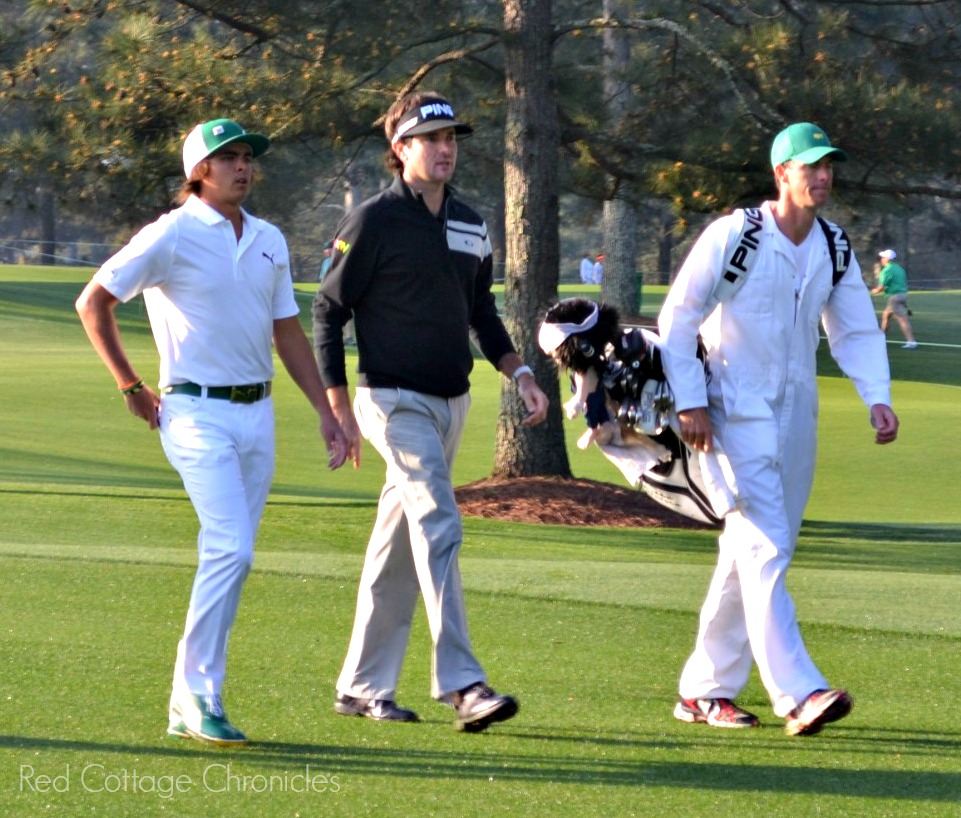 At this point I couldn't decide whether to stare at the landscape or the golfers! The azaleas certainly did not disappoint! Vibrant colors of pinks and purples were everywhere.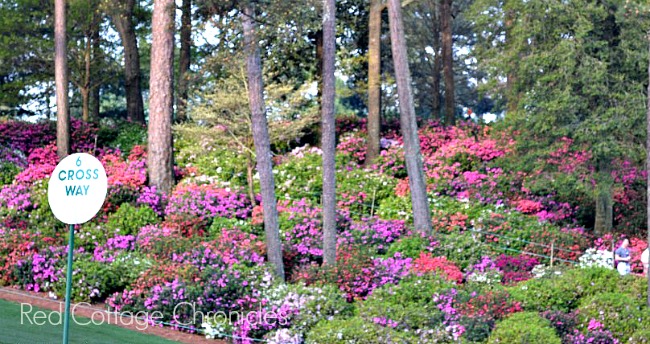 One of our favorite golfers, Jason Dufner. He always looks so relaxed. Like he is out for a walk in the park instead of competing for the green jacket!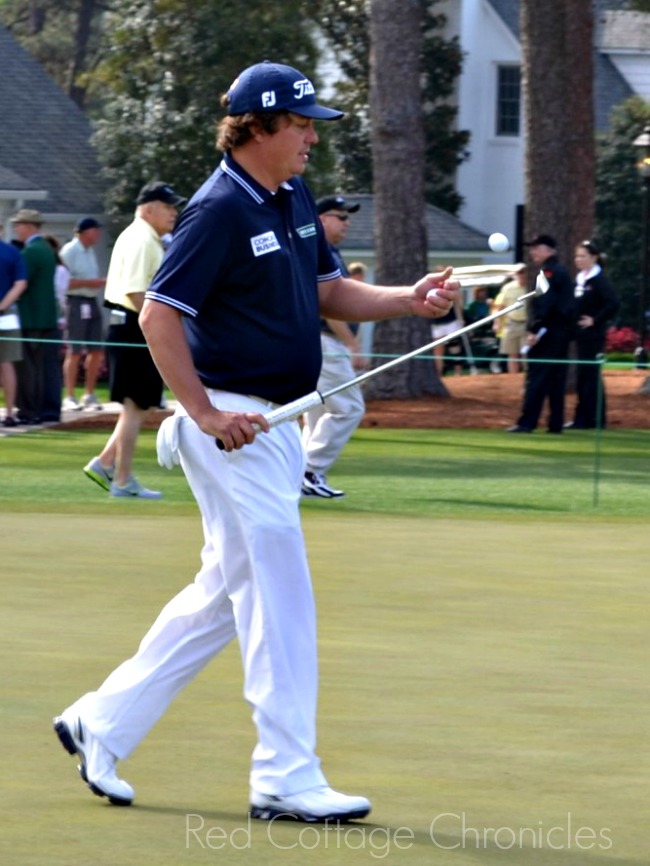 I was expecting concession and souvenirs to be over-priced, but I couldn't have been more wrong! I was eager to try the Pimento and Cheese sandwich, which apparently is a staple at the Masters, and was not disappointed. Lunch, including sweet tea, an imported beer, sandwich and barb-b-q beef on a bun came in at $9.50!! And the cups are re-usable. We still have a couple hanging around!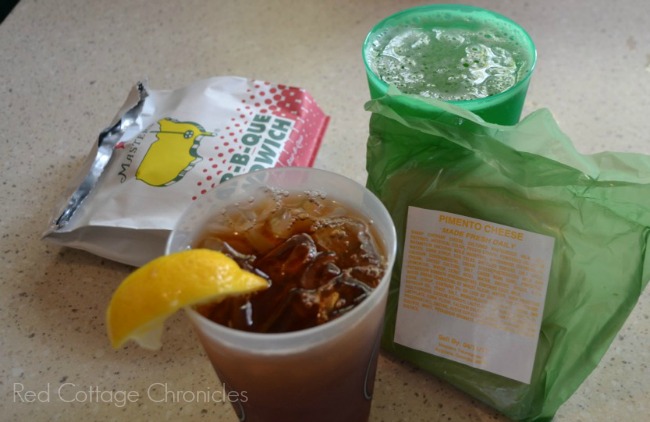 More gorgeous blooms. Azeleas and Japanese Dogwood.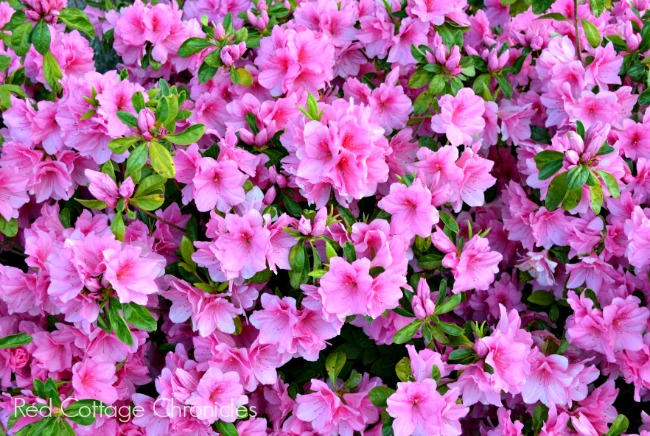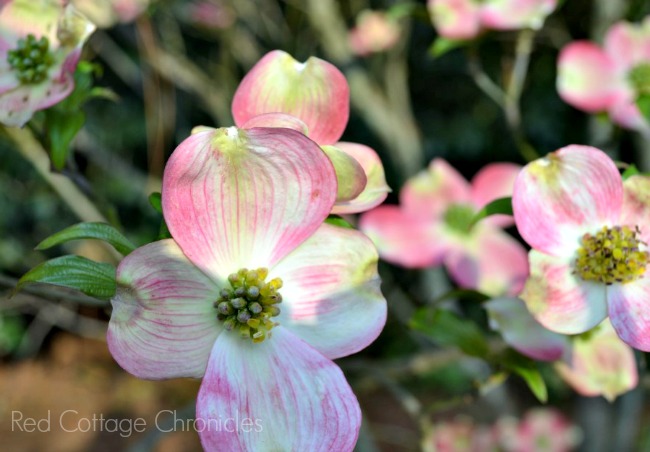 Direction signs like these were posted all over the course, which was a very good thing. There were plenty of patron washrooms and concession stands to be found.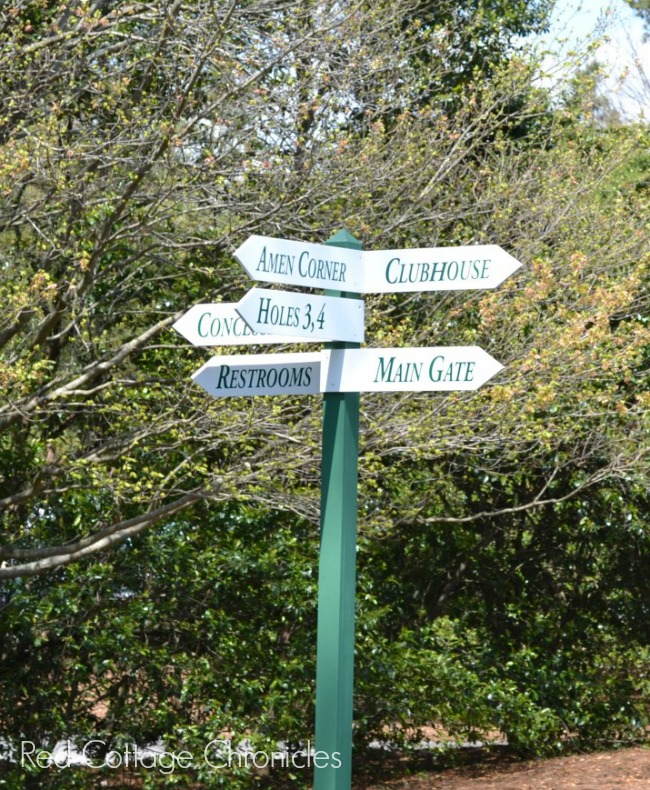 Ernie Els caddie checking out his yardage book in solitude! I felt so bad for Ernie with his horrible start to the tournament this year.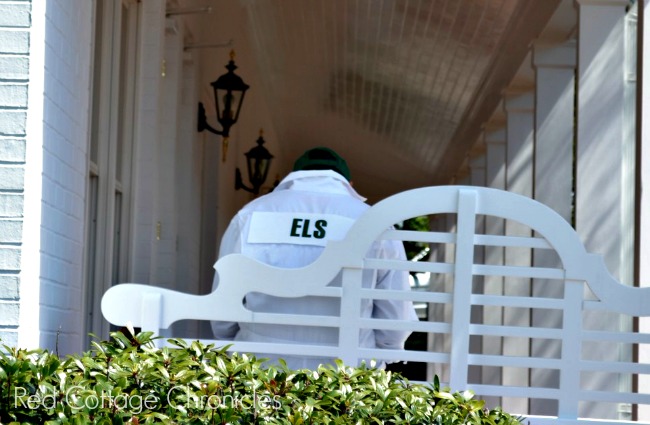 One of the holes on the par three course. All I can say is "I want that grass"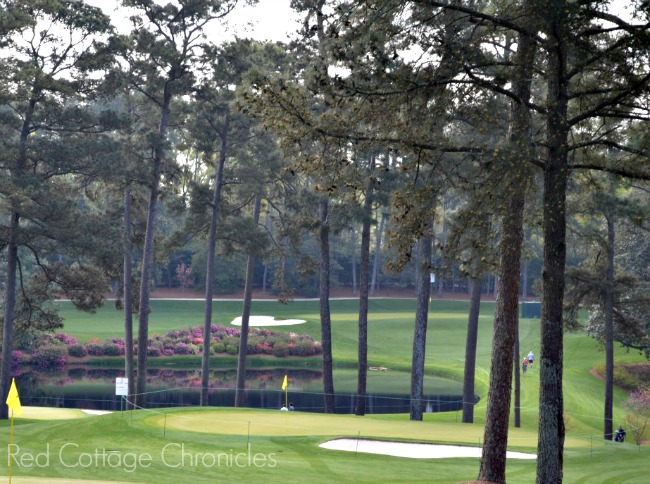 Amen Corner!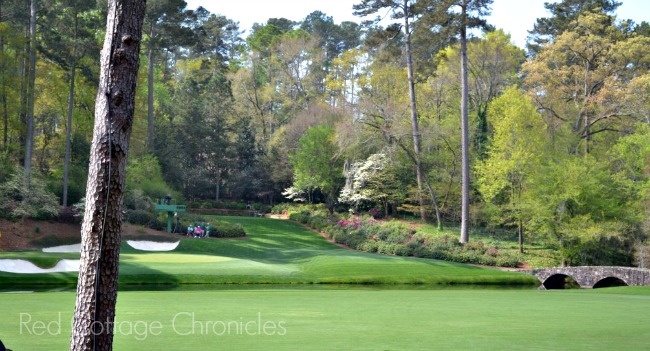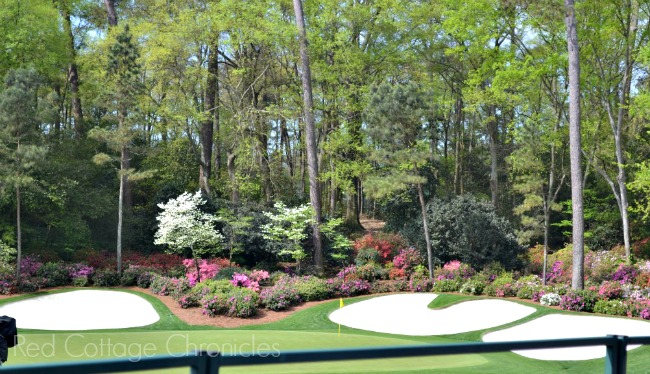 I love how this foursome had such bright and cheerful golf shirts on. It was like they planned it!! Kevin Na, KJ Choi, and John Huh! I can't remember who the fourth golfer in the group was.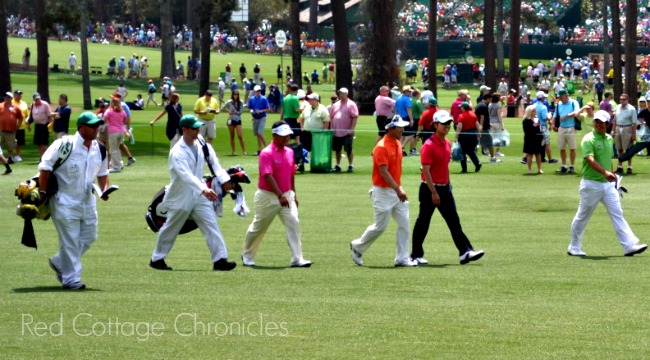 After the golfers teed off on hole 16, they took a second shot and attempted to skip golf balls across the water and land them on the green! Lots of cheers if they were successful, and boos if they weren't. All in good fun!!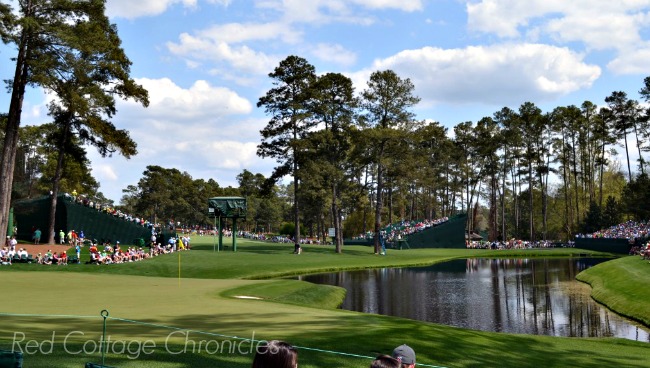 The one and only palm tree on the course…..and it was surrounded by bamboo.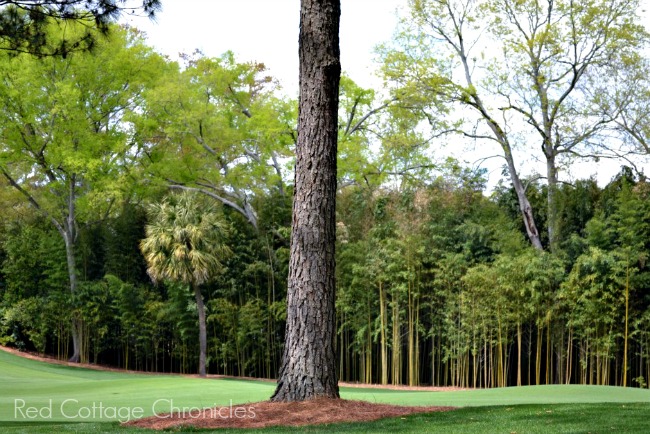 Rory McIlroy….could hardly believe it!! Strolling right there in front of us.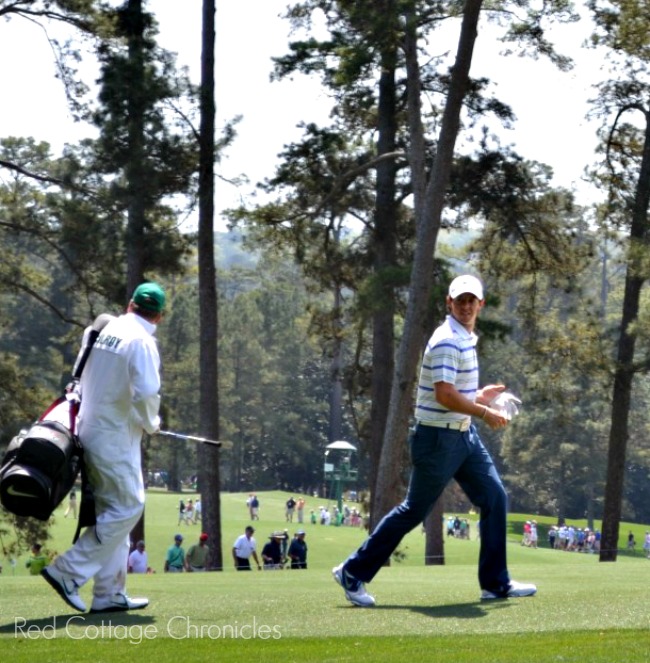 What would a visit to Augusta National have been without a sighting of Tiger Woods ( …I took this photo under protest….not my favorite golfer on the tour but Tiger Woods none-the-less!)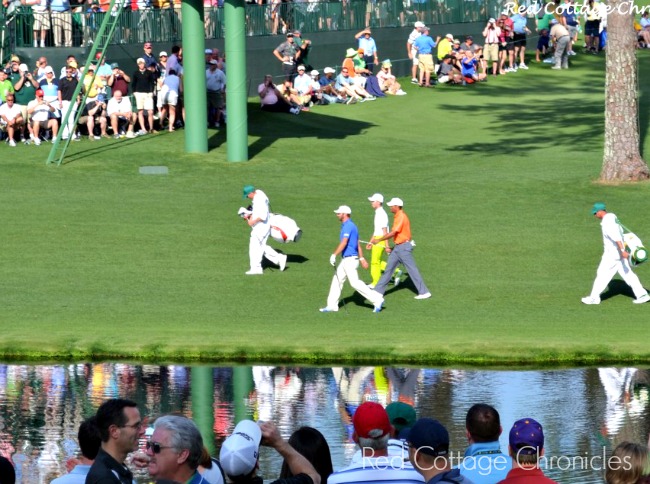 After 10 hours in the warm Georgia sun, we called it a day.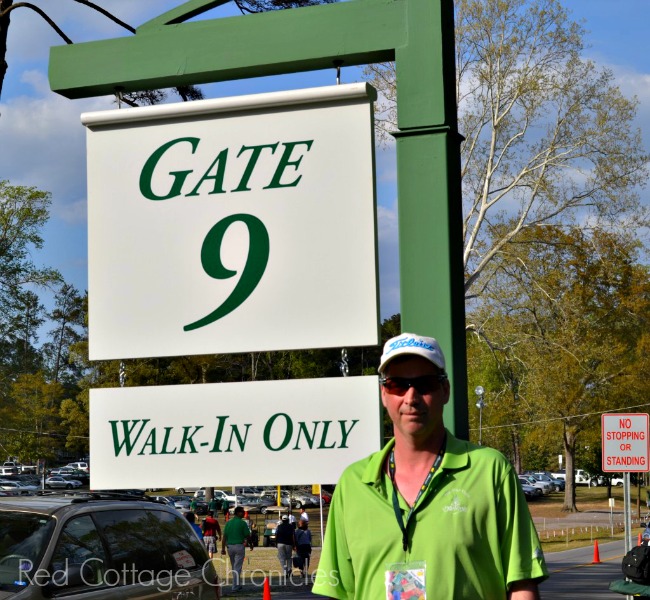 And what a day it was. Whether you are a golf fan or not, a visit to Augusta National is a sight to behold. My eye was constantly going between the golf action and the landscape. I was in awe of both.
So, Masters Sunday we will be glued to the television with amazing memories fresh in our mind. I will be making Pimento Cheese sandwiches, Peach ice cream and sweet tea and setting it all out on a Masters themed tablescape!!
Until next time….
Maureen