My goodness, it has been a while! After a busy (a good busy) holiday season I am glad to be getting back to a regular routine again. To celebrate the start of a new year I have created a free printable 2020 calendar for you, my lovely readers!
What better way to start off a brand new year, and a brand new decade, than with a free printable 2020 calendar! I will link to the pdf at the end of this post!
I have designed a different whimsical page for each of the twelve months!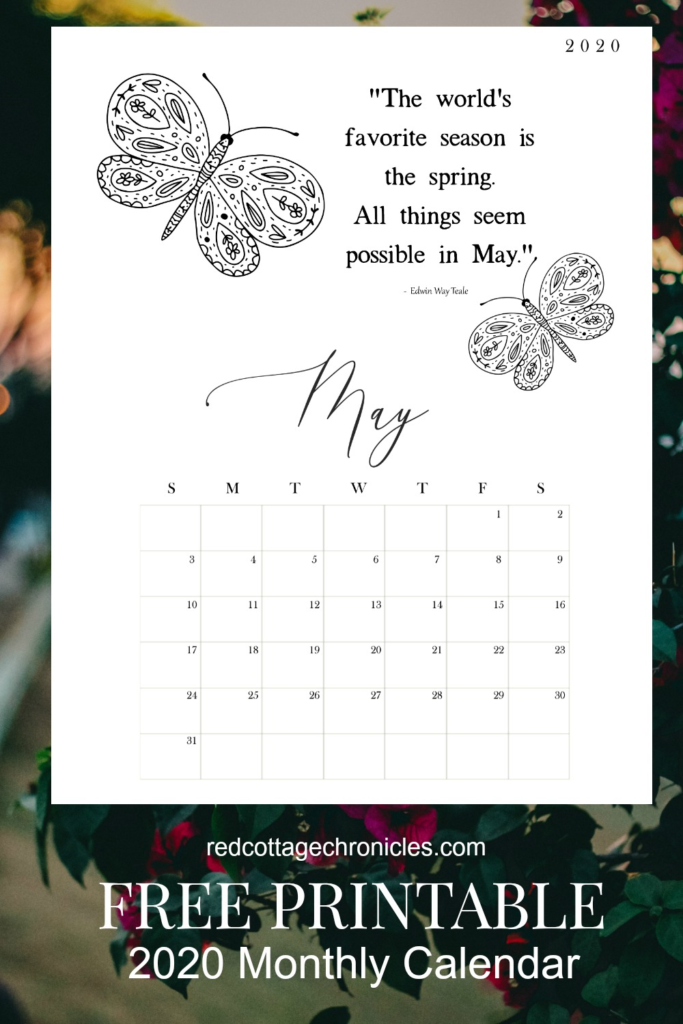 To be honest I always feel a bit melancholy when it is time to ring in a new year. After a difficult 2019, I decided I wanted to approach the new year with a positive and upbeat attitude.
To ward off that dread about self imposed resolutions and expectations that usually come with a new year, I decided to give myself some grace. In fact, if I was inclined to choose a word for 2020, that word would be 'ME'. Not in a self way, but in a way to that will allow me to grow!
I started working on my goals and plans for 2020 several weeks ago. And, last week I started to implement one of my major goals for the coming year. I am looking forward to sharing it with you a little later this month.
Speaking of plans, last week I sent out an email to my subscribers with a quick little survey. The results are encouraging so far! If you aren't a subscriber or haven't had the chance to complete the survey, I would really appreciate your input! Click here! I will close the survey January 5th.
2019 was such a fun year for the blog. I have loved working with Cricut and sharing project ideas and new products. Especially the infusible ink! It has opened up a whole new way to craft!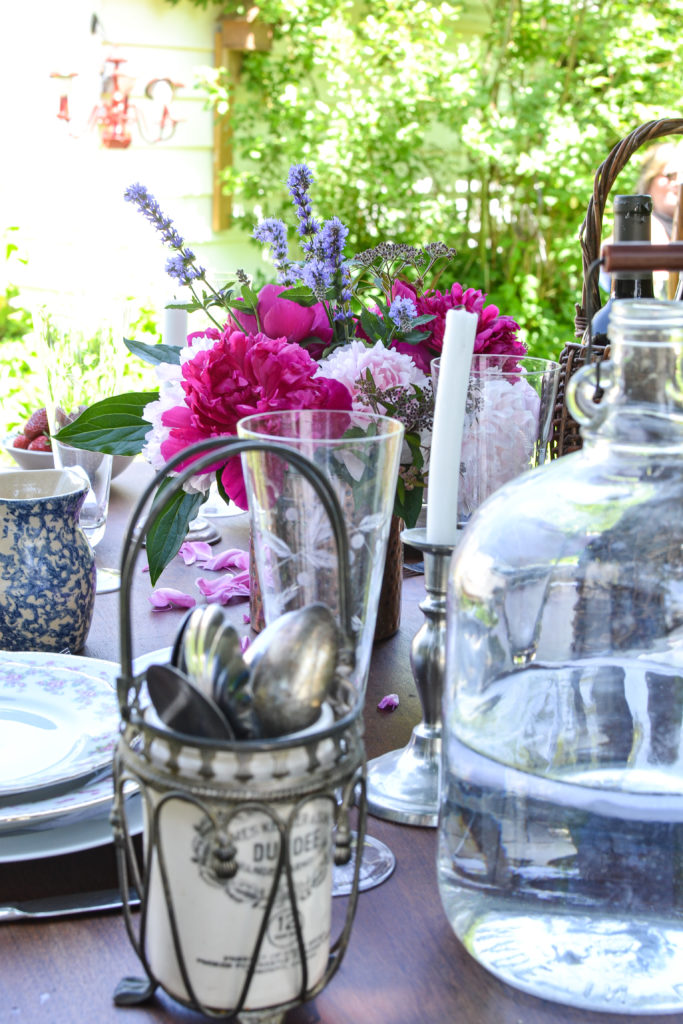 Styling a new tablescape each month is always a favourite. I am happy to be joining a talented group of table stylists again this year!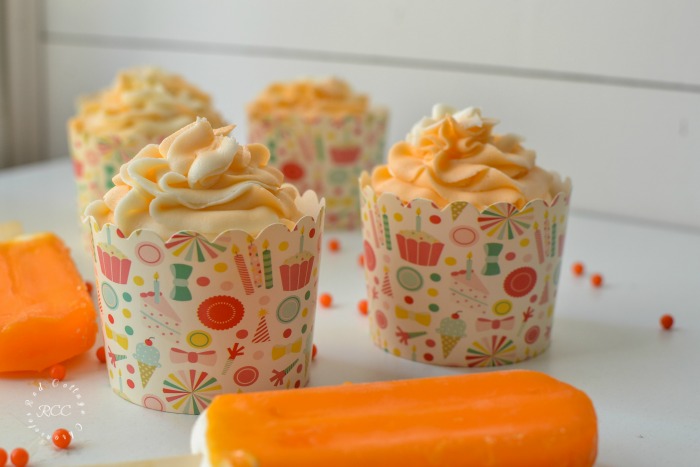 I haven't lost my passion for baking and sharing new recipes. These Orange Creamsicle Cupcakes that were a big hit.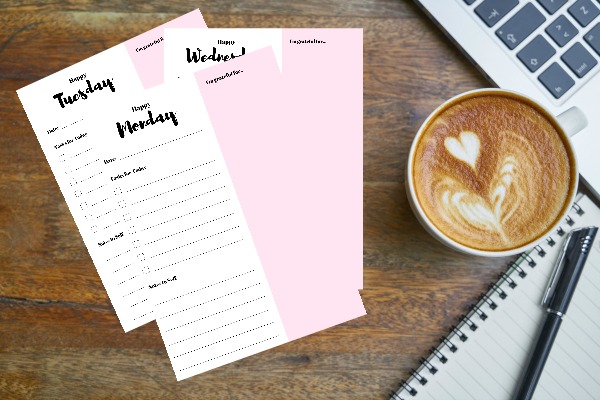 As I ease into 2020, I have already started to add new printables in the VIP library. If you haven't signed in lately (link to the library is at the top left), there is a new pdf for a daily planner to help keep you on track for your own plans and goals for the year. If you haven't yet subscribed, there is a link below to sign up!
The Daily Planner is only available to subscribers, but the free printable monthly calendar can be accessed by anyone!
I am so grateful you joined me today! My sights are set on a fabulous 2020. I have always thought of my little blog as a place to chronicle the things I love as well as goings on in my life, and I truly appreciate each and every one of you!
Whether you (like me) ring in the new year snuggled in bed and asleep before the clock hits midnight, or you go out on the town and kick up your heels, here is to a 2020 that brings us all great joy, peace and gratitude!
Free Printable 2020 Calendar PDF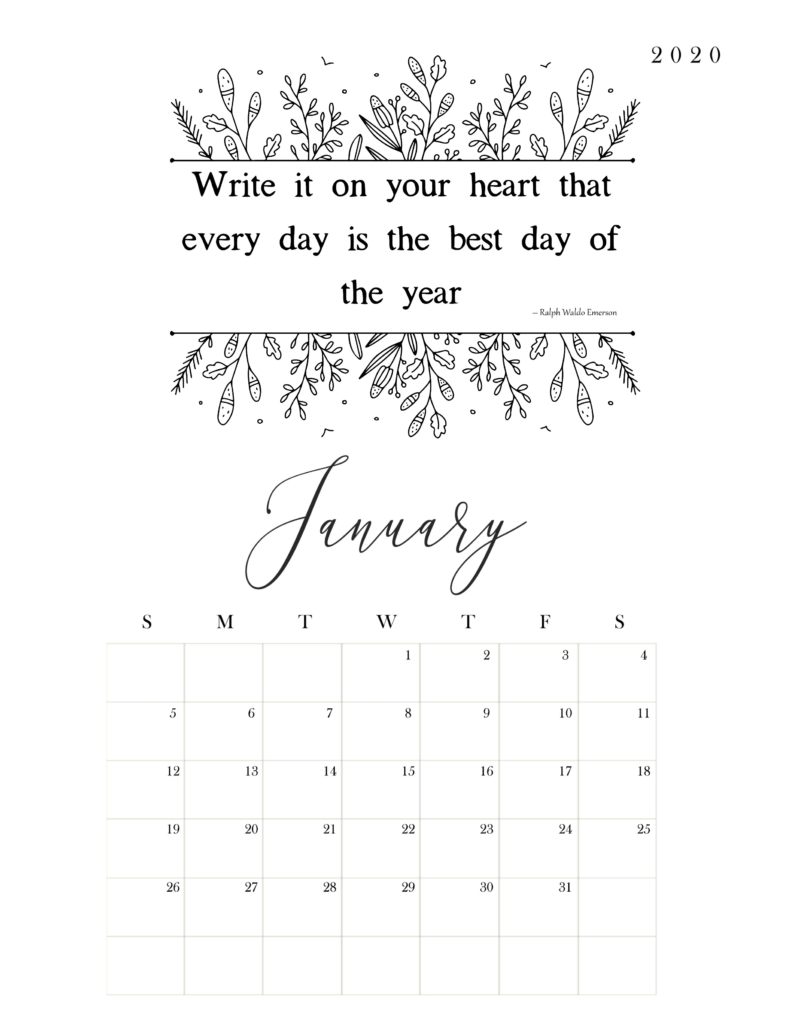 Click here for the free 2020 printable calendar pdf
Be in the know! It may be a delicious recipe, a stunning tablescape, or decor tips to make your house a home! Simply click here to subscribe. I never sell or share your information, and you can unsubscribe at any time!
Until next time….