While Tim is completely focused on renovating the family room (read more about that here), I am already making plans for the One Room Challenge (TM). This year we are tackling or master bedroom, and depending on the progress with the family room we may participate in the spring challenge, but more likely it will be the fall. You never can tell. Marlie doesn't move out until later this week and he already has the sledge hammer at the ready!
I have been searching and pinning all kinds of ideas and today I am sharing a few of my favorite finds.
Since I am a romantic at heart, and have a fondness for the french country lifestyle you will notice the theme here today.
*indicates an affiliate link
My favorite French Country Bedroom finds……
While grocery shopping earlier this week I was perusing the magazine aisle and picked up a copy of Victoria Magazine. I have admired this magazine for quite some time, but I was particularly drawn to this issue not only because of the gorgeous cover, but also because it features several woman who have not only started their dream business, but have had great success! It also offers loads of inspiration for decorating your home in a romantic farmhouse style.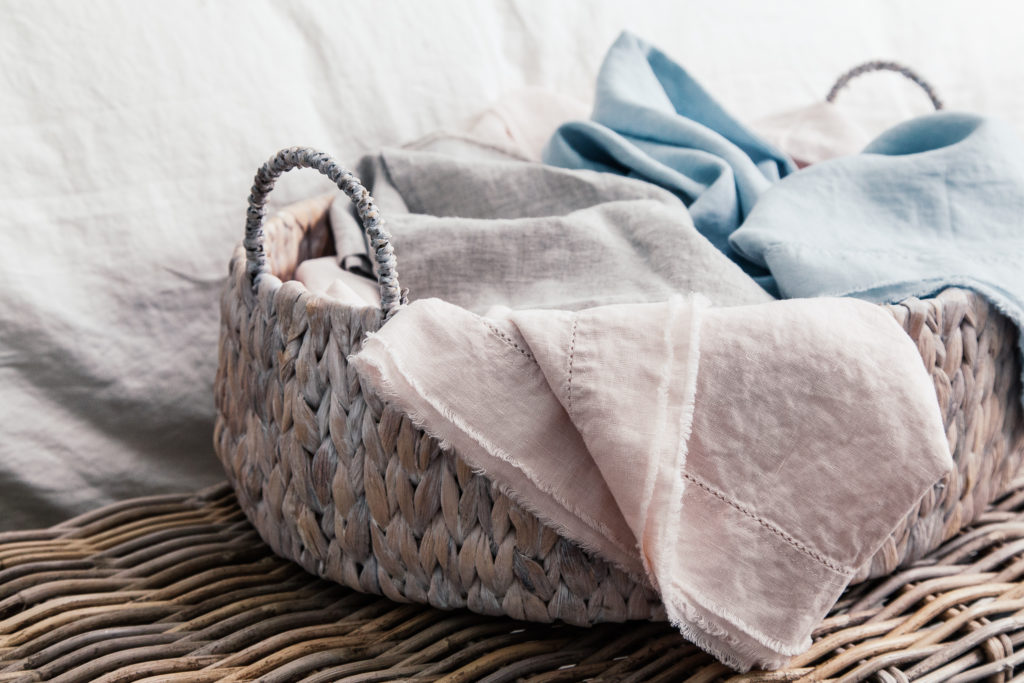 It just so happens that my next favorite find is Saphyr Pure Linen. Oh. My Goodness. The first thing on my "to buy" list when we do our bedroom renovation is a set of their 100 % linen sheets. Saphyr Pure Linen, based in Yardley, Pennsylvania is founded by Rory O'Mara. When I was read about the Rory and her company, whom was featured in the latest issue of Victoria magazine, I was impressed by her vast knowledge of textiles and her desire to provide customers with products that help create a "soothing atmosphere for sleep"! I am really looking forward to sleeping in pure linen sheets. Besides being environmentally friendly, there are a whole host of reasons to own a set of linen sheets, and you can read all about them here.

In these days of busyness and stress, an ultrasonic essential oil diffuser* is a welcome accessory for the bedroom. There are many essential oils that are known to help you relax, unwind and drift off to sleep a diffuser lets you create your own blend to bring calm and coziness to your bedtime routine. I like this one from Aukey, which has over 500 ratings on Amazon that average 4.5 out of 5 stars. Frosted glass with a wood base, it blends in to any decor style and it comes with a 24 month warranty.
An Egyptian cotton robe is perfect for cozying up in after a long, relaxing soak in a hot bubble bath! Warm, soft, and durable made with quality Egyptian cotton that stands up to machine washing. One size generally fits all. You can find this one here.*
Call me crazy, but I almost always have a stack of cookbooks on my beside table. With beautiful photographs and loads of recipes collected from friends and acquaintances of author Hillary Davis, French Comfort Food* is one I look forward to reading from cover to cover before moving it to the kitchen to try all the recipes I have bookmarked!
A water carafe and glass, while not a necessity, it is nice to have on your bedside table. I like this one*, with the edged vintage bee design it works perfectly with a country farmhouse style. It is a good idea to fill the carafe with ice before bed, and you will have a refreshing cold glass of water come the morning.
So, while my mind is swirling with ideas of a french country bedroom, Tim (with the help of Samantha and our brother-in-law) has decided he thinks we should do the family room to look just like an ice rink. Not. A. Chance!
Until next time…..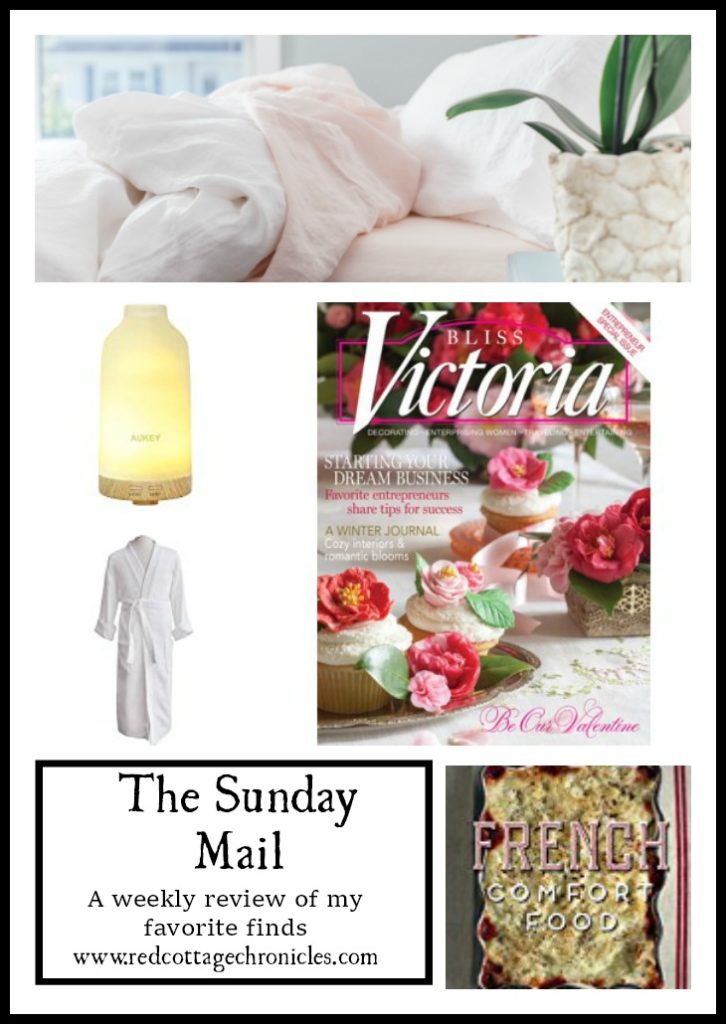 "We are a participant in the Amazon Services LLC Associates Program, an affiliate advertising program designed to provide a means for us to earn fees by linking to Amazon.com and affiliated sites."