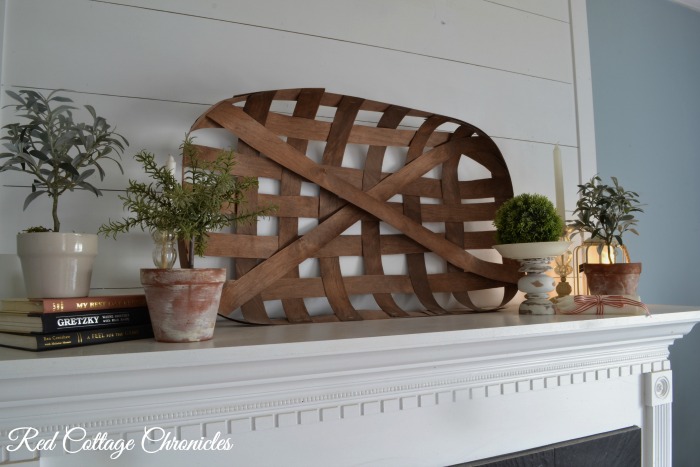 Depending on which groundhog you ask, we either have six more weeks of winter or will have an early spring. So far in our area of the Niagara Region we really haven't had much of a winter to speak of. A scattering of snow flurries here and there, but any accumulation has melted almost over night.
While I always love it when spring is in sight, I would really like at least one blast of winter before its' over! And if it could be on a weekend, when people don't need to travel much and we are able to snuggle in and stay warm, would that be too much to ask?!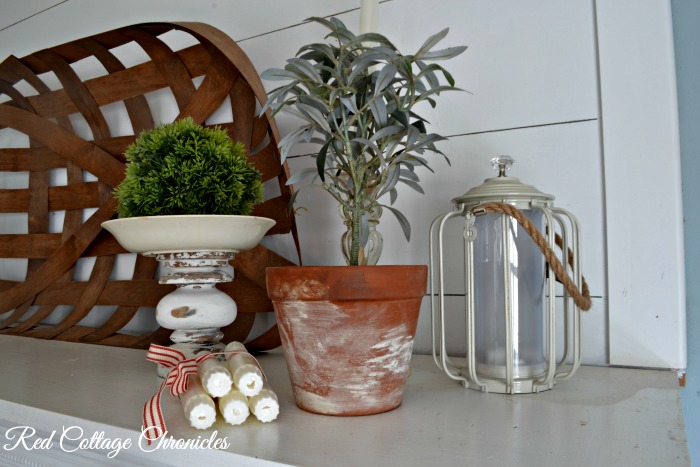 This year I am keeping my winter mantel simple, with a nod to all the green that starts to reveal itself in spring.
Just before Christmas we added some shiplap above the mantel to make it more of a focal point. I always found it a challenge to create some balance with the great big open area. I think the shiplap fills that gap nicely and I don't need to try so hard to find a really big piece of art or accessory to fill the space.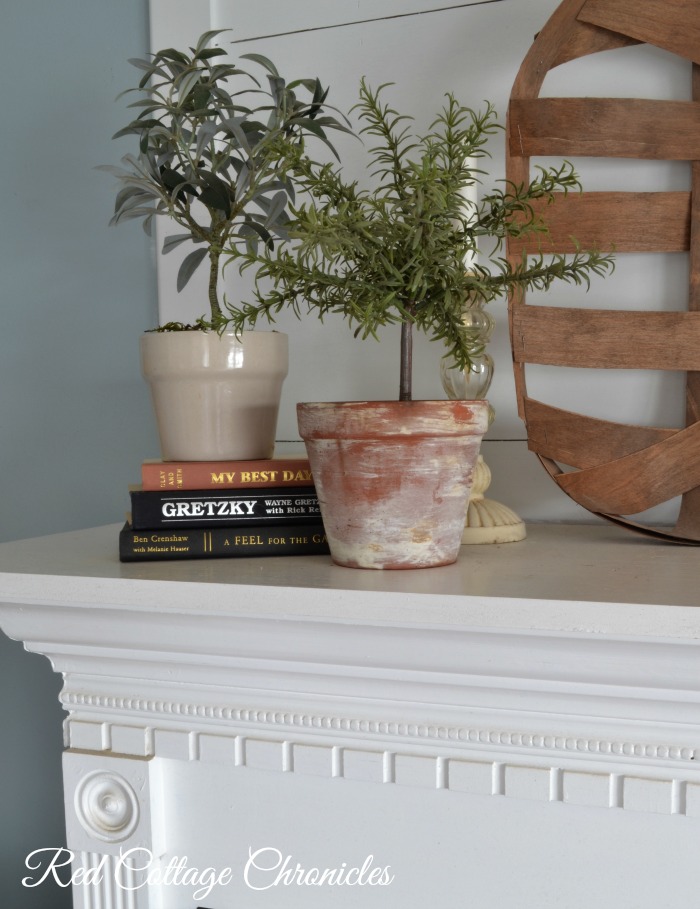 I only used things I already had around the house. My DIY tobacco basket anchors the vignettes on either end. Some clay pots that I added some white chalk paint to add a bit of patina hold Ikea topiaries. A few books with their jackets removed add a bit of interest and also give some extra height.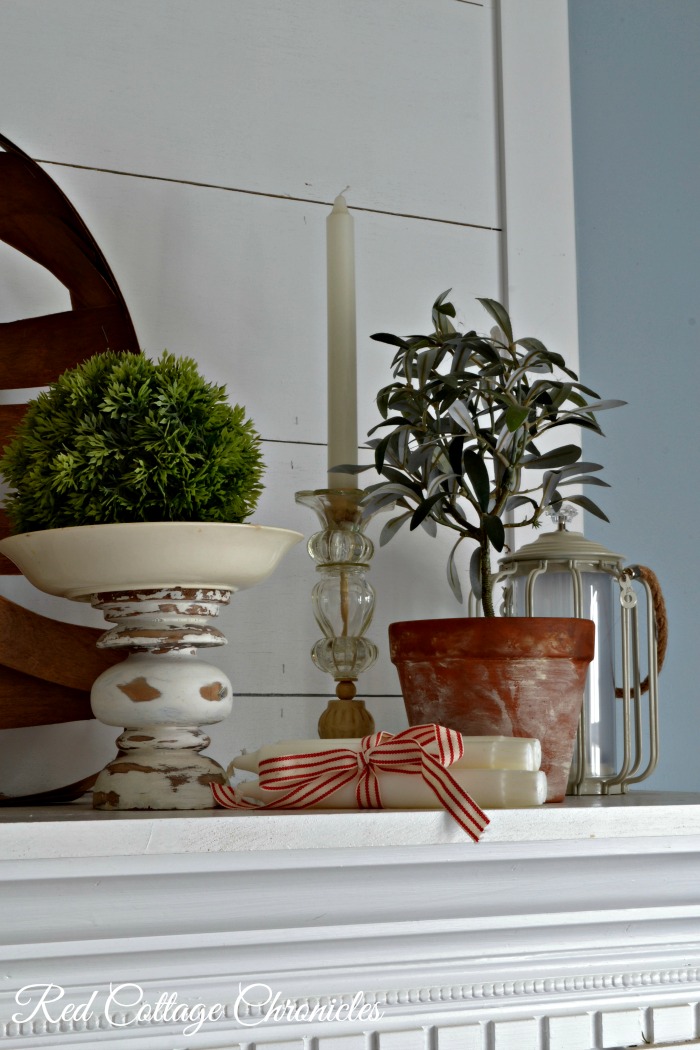 One of my favorite thrift store decor challenge projects, the candlesticks turned cake plates" hold a dollar store green boxwood sphere. I simply gathered up some utility candles and tied them with some red striped ribbon to add a wee pop of color.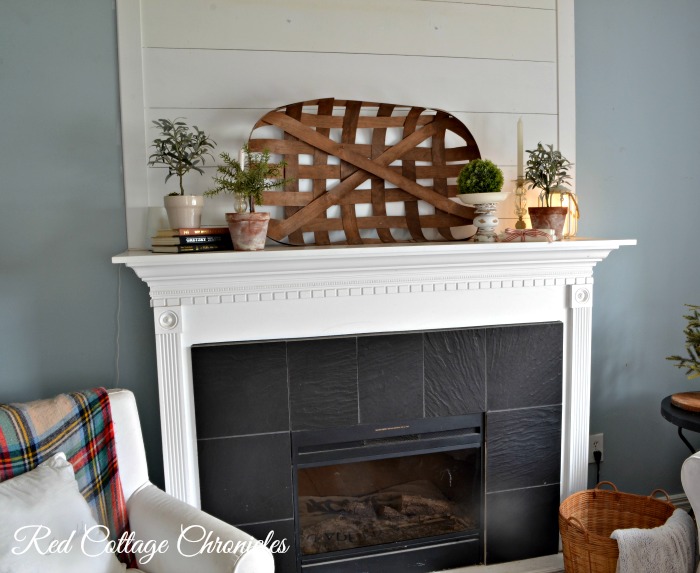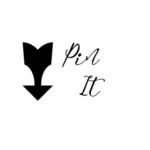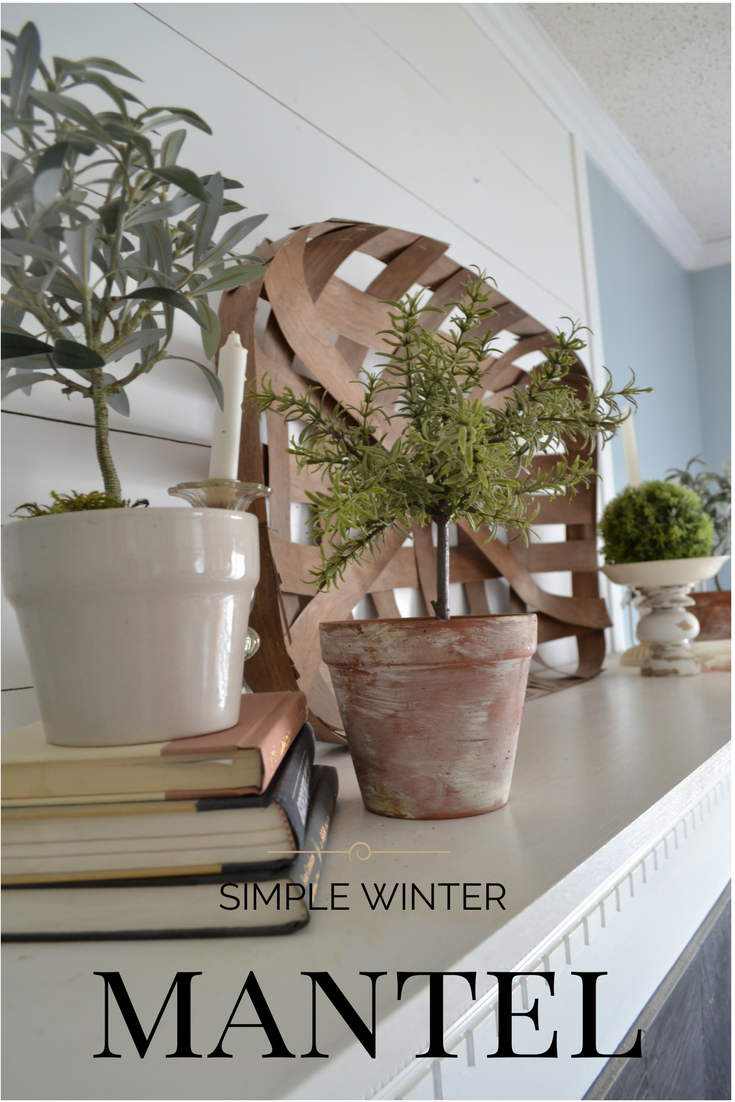 I love having a mantel to decorate and ever since Tim built our fireplace I have really tried to keep up with the seasons without spending a lot. So far, so good. Our simple winter mantel didn't cost me a thing!
Do you change your mantel decor through the seasons? Do share. I love to read your comments. They make my day!
Until next time….