Easy No Sew Valentine Pillow Cover
I am not one for doing a lot of decorating for Valentine's Day. When the girls were young I would always look for no sew crafts that we could do together which usually meant paper Valentine's using glue, paper and lace doilies! I have a cedar chest full of proof of our efforts!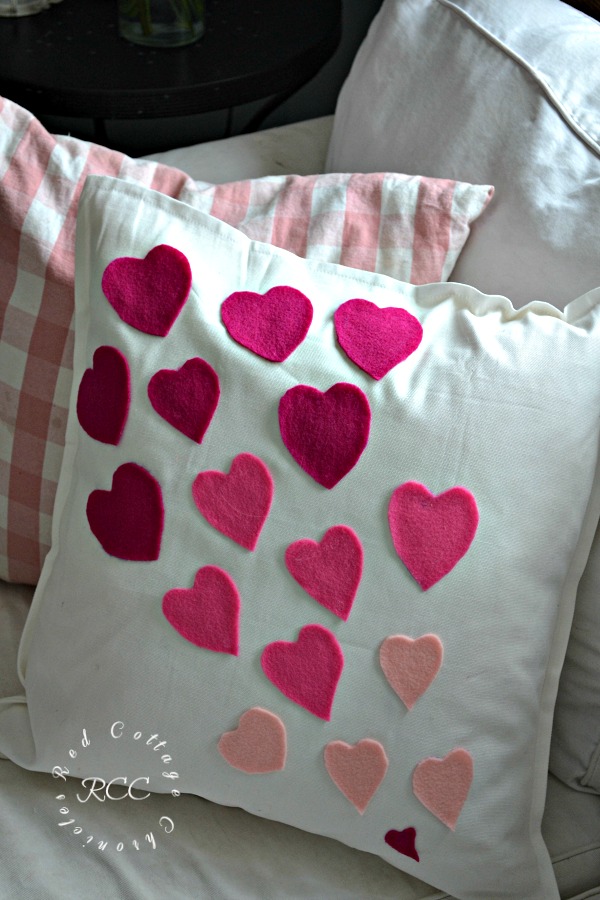 All these years later I still can't sew but I wanted to add a touch of Valentine's decor. I also didn't want to spend a lot of money on something I was probably going to change out in a week or two.
While I may be lacking in sewing skills, I do have a creative side that can sometimes make up for it. Like the time I needed to cover ripped patio chair cushions. While it was supposed to be a temporary fix, I ended up using them for three seasons!
With no sew crafts on my mind, I was browsing through Michael's when it occurred to me that I had plain pillow covers from Ikea I had been saving for no apparent reason. And, with a bit of fabric glue and pink felt, I could probably come up with something. I may have mentioned it before, but I am usually a fly by the seat of my pants kinda gal, and this project was no exception!
Turns out it was just the project to brighten up the living room on a dreary winter weekend! Not to mention this pink heart pillow cover also looks great with my pink buffalo plaid pillow covers I used in my Valentine's tablescape last week.
It took about 30 minutes and the supplies (not including the pillow insert) cost less than $10, I already have several Ikea down filled square cushions on hand, but they are a bargain $12 each if you need to buy one.
*Some of the links below may be affiliate links, meaning, at no additional cost to you, I will earn a small commission should you click through and make a purchase.
You will need:
Gurli pillow cover from Ikea
Fjadrar pillow insert or other 20 x 20 pillow insert
3 squares of pink felt – I used three different shades
Fabric Fusion fabric glue
pen or black marker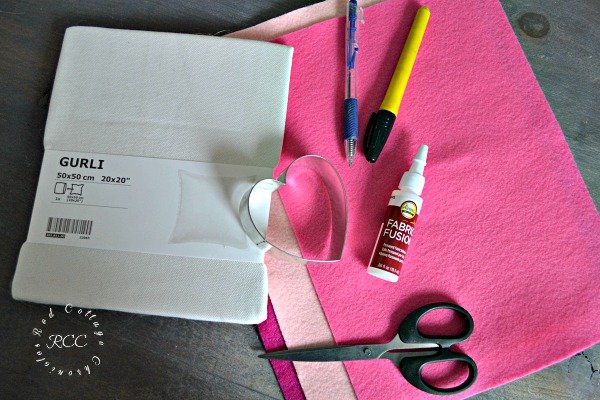 Step One: Place the pillow cover on a flat surface with the open end towards you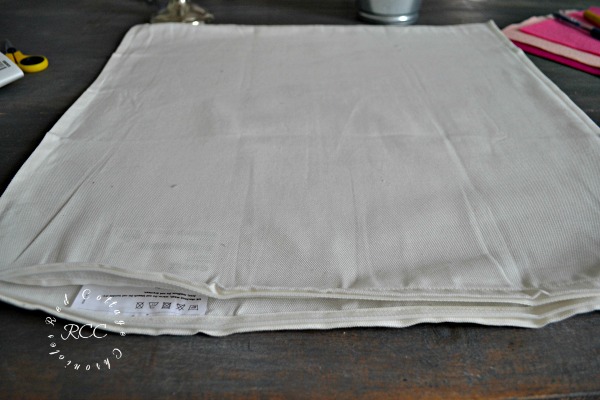 Step Two: Using the cookie cutter, trace 7 hearts in the darkest shade, 5 of the middle shade and 4 of the lightest shade
I cut some of each color full size, and one or two of each slightly smaller, cutting about 1/2 inch inside the lines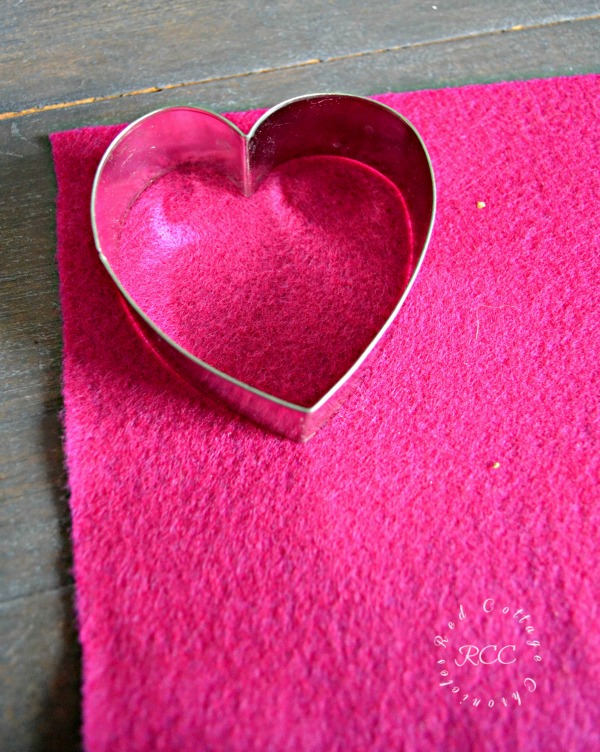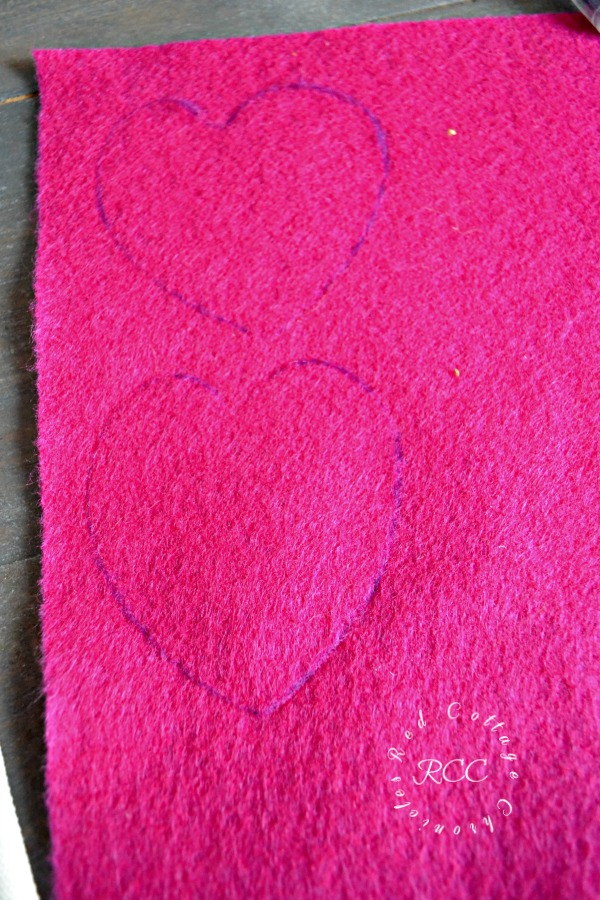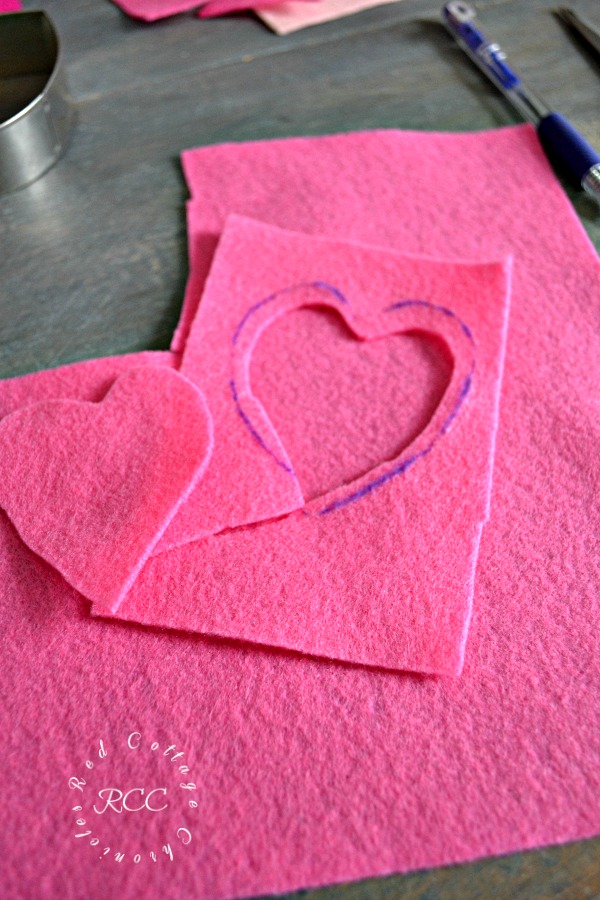 Step 3: Arrange the hearts in a pattern from dark to light on an angle across the centre of the pillow cover.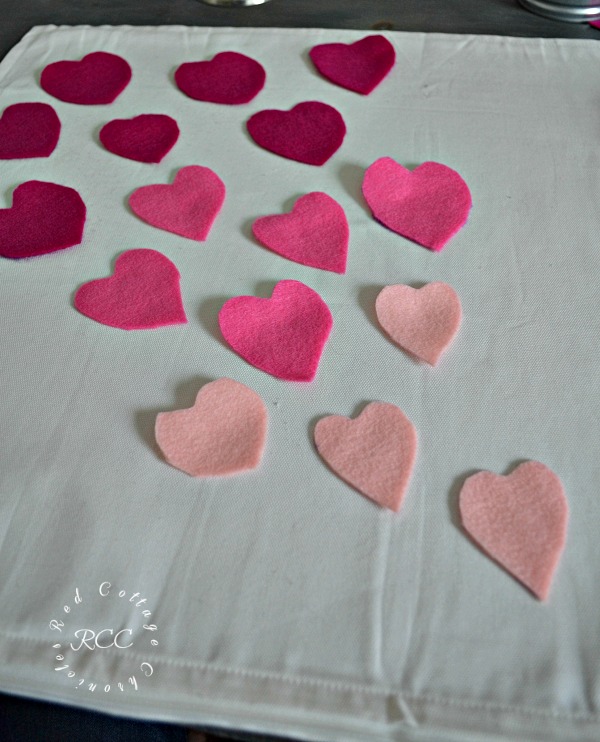 Step 4: Leave the hearts in place, and simply spread a bit of glue on the back side of each heart, turn it over and then press it into place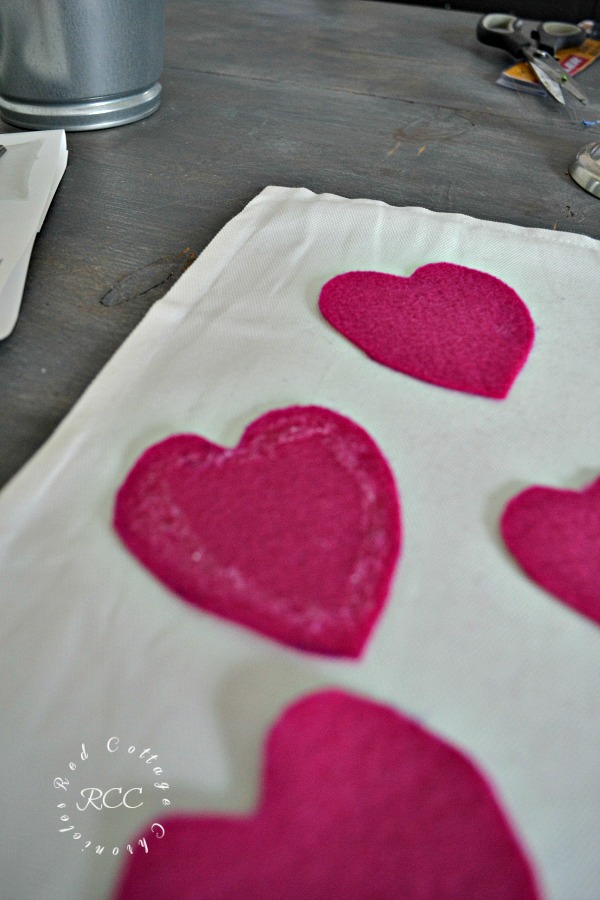 Step 5: For a pop of color at the bottom of the design, cut a tiny heart in the darkest color and glue it in place
Allow the glue to set up and bond for about 8 hours (or over night) before inserting a pillow form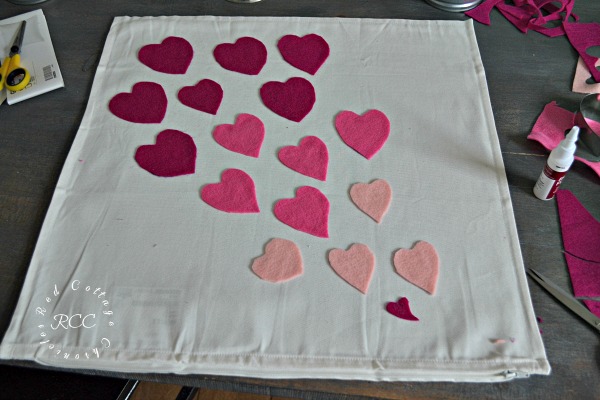 So cute! I think it would also be a fun project to make if you have tween girls who want to decorate their bedrooms. Or, just to add a bit of whimsy in your home any time of year!
No Sew Crafts – Easy Valentine Pillow Cover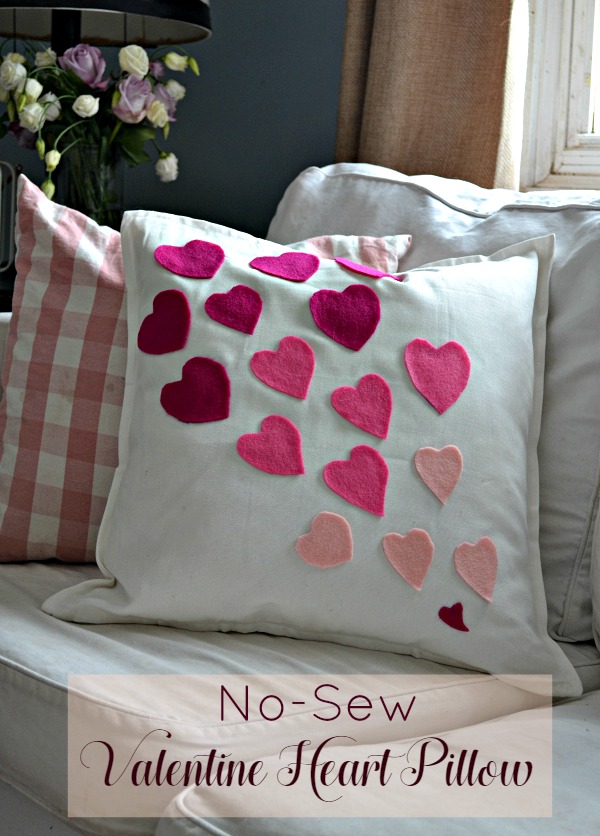 So glad you stopped by today and I would love to have you back! Why not take a second to subscribe to stay up-to-date with the happenings at our little red cottage, plus get access to our VIP printable library!
Until next time…..

Red Cottage Chronicles is a participant in the Amazon Services LLC Associates Program, an affiliate advertising program designed to provide a means for sites to earn advertising fees by advertising and linking to Amazon.com