These caramel brownies are about as decadent as you are going to get.  Cocoa powder, bittersweet chocolate and milk chocolate chips.  Oh, and a Cadbury Caramilk Chocolate Bar nestled in the middle.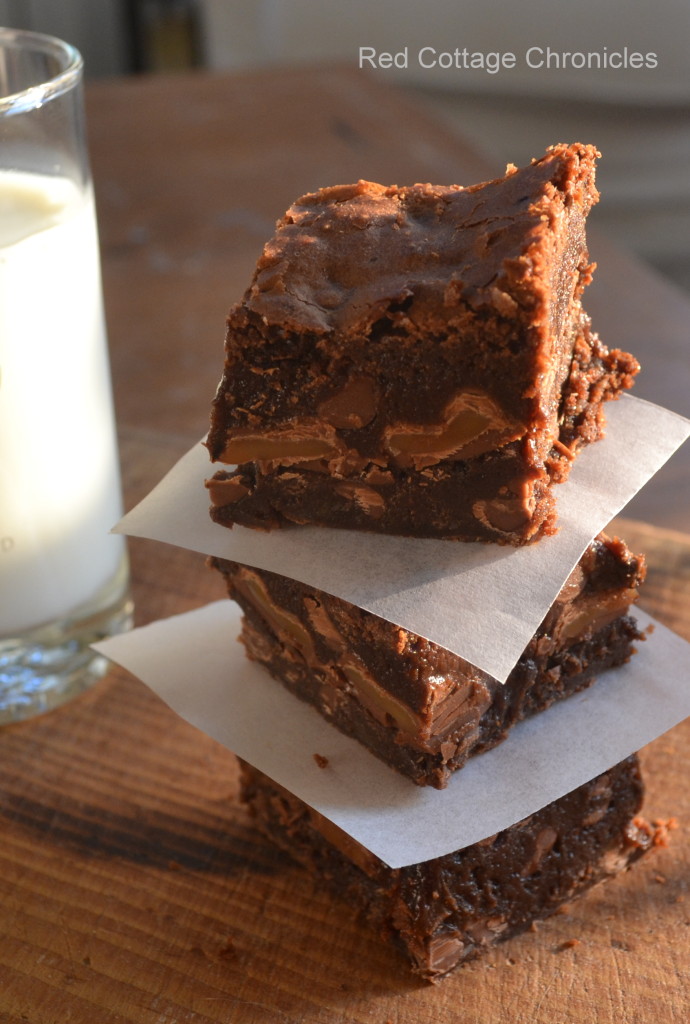 The original recipe is by Chef Michael Smith.  I deleted the instant coffee powder and added a Caramilk chocolate bar.
It is for serious chocolate lovers only!
 They have a rich dark chocolate flavor and the caramel adds a nice sweet touch.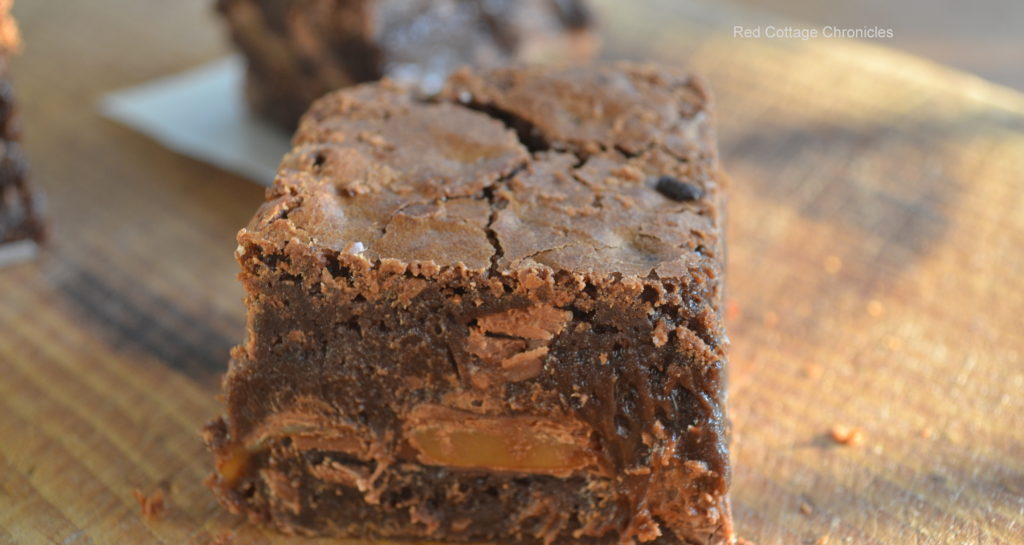 The perfect decadent chocolate caramel treat!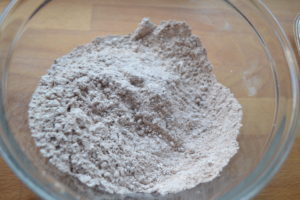 Mix 1 cup flour, 1/2 tsp baking powder, 1/4 tsp salt and 2 tbsp. cocoa powder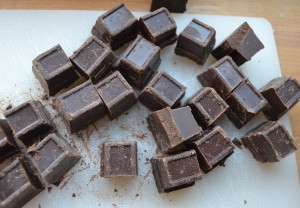 Roughly chop 6 ounces bitter sweet chocolate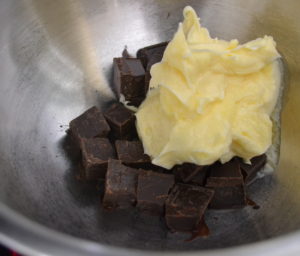 Add chocolate and 3/4 cup butter to a metal bowl set over a  pot of simmering water.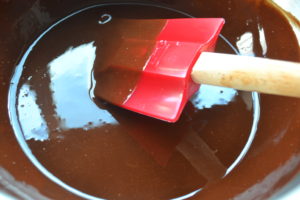 Heat until mixture is melted.  Stirring with a rubber spatula.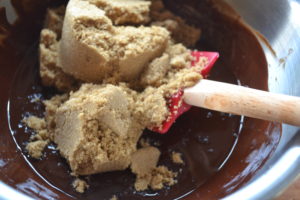 Turn off heat and add 2 cups lightly packed dark brown sugar.
Stir until sugar is melted and mixture is smooth.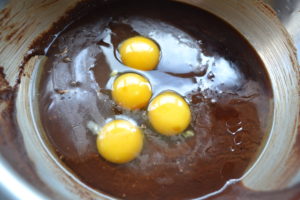 Add 4 eggs and 2 teaspoons pure vanilla extract.  Whisk until well combined.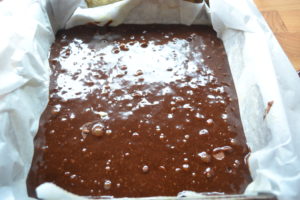 Pour half of the mixture into a parchment lined 8″ square pan.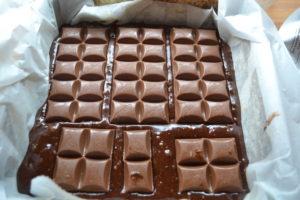 Layer 4 Caramilk bars over batter.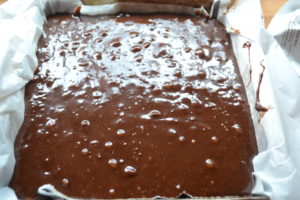 Top with remaining batter, smoothing with spatula to fully cover.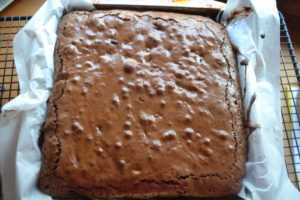 Bake at 350 degrees for 40 to 45 minutes.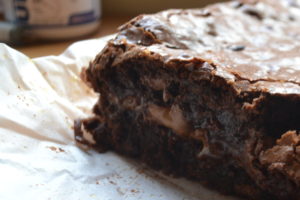 Allow to cool to room temperature and then refrigerate to allow caramel to set.  This makes for easier slicing.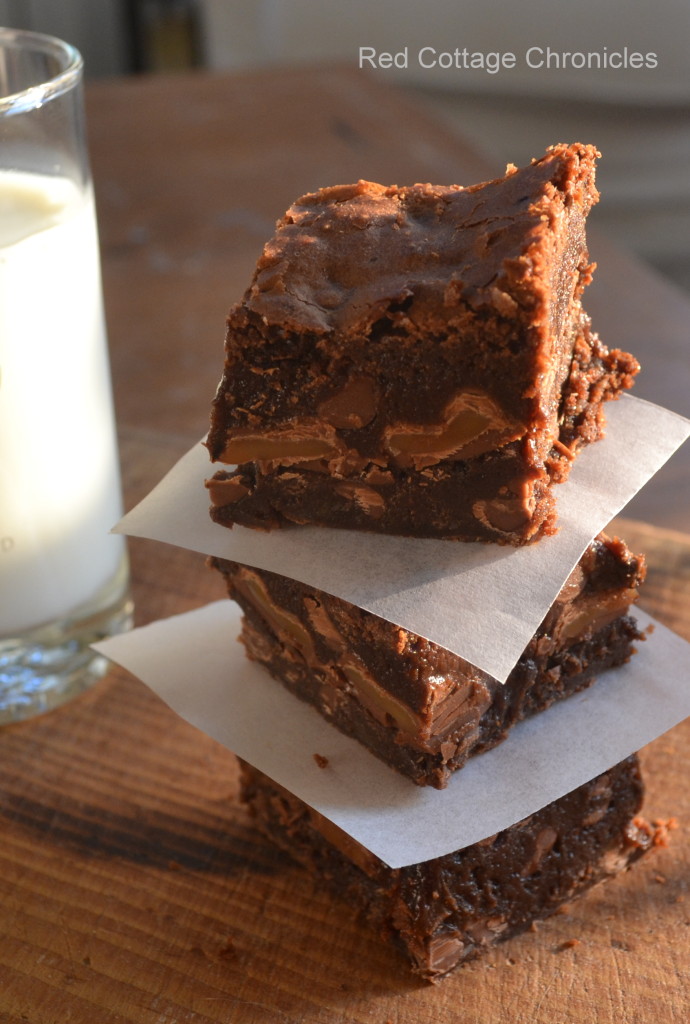 See Chef Michael Smith's original Mocha Brownie Recipe here.  Just omit the instant coffee powder and add Caramilk bar as pictured above.
Lining the pan with parchment paper is a must to make cutting these bars easy peasy.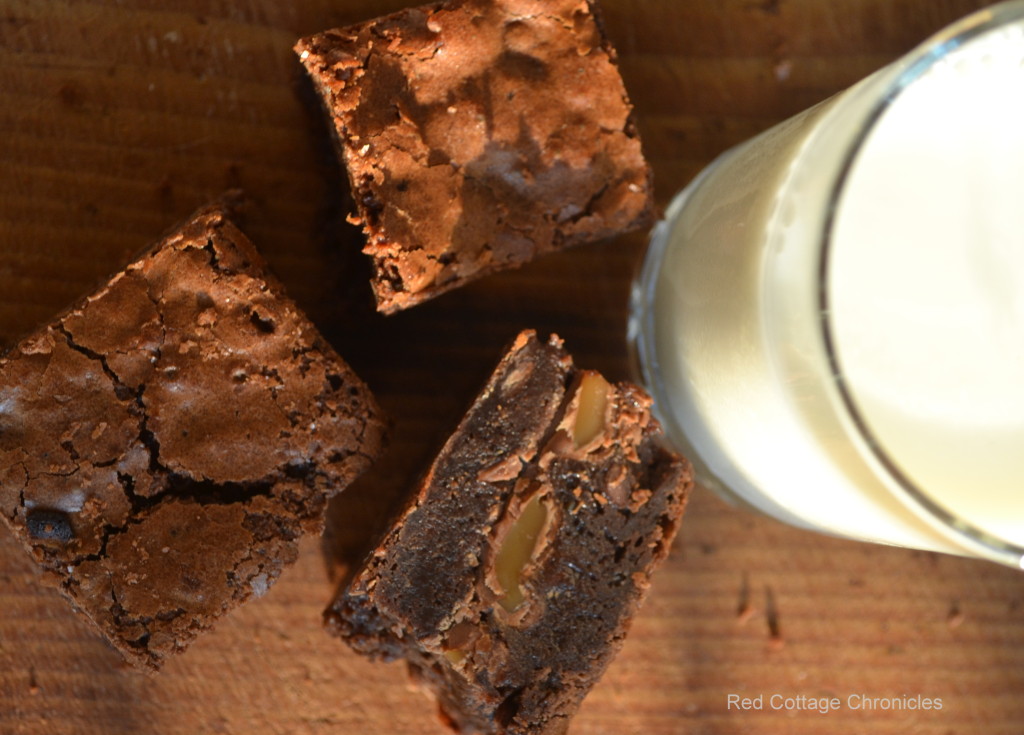 After cooling to room temperature, refrigerate the brownies until set to make slicing easier.
Fun Fact:  The ancient Aztecs used cocoa powder to fight fatigue!  Cocoa powder is a rich source of flavanols, compounds that naturally increase blood flow to the brain – all for just 12 calories per tablespoon!! (source – Woman's Day Magazine)
So no need to feel guilty about enjoying one of these treats.  Just think of it as your energy boost for the day!
ENJOY!