This weekend one of our local Churches will be holding a Jubilee tea and I was asked to participate in providing sweets for this event. I was given this recipe called Cherry Surprises and was pleasantly surprised just how easy it was.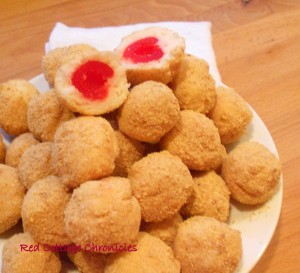 The recipe called for the batter to be refrigerated for about 10 minutes prior to covering the cherries, but I found that wasn't long enough and actually let it set for 30 minutes. Just enough time to watch an episode of Bake on the Food Network Canada. I apologize for the photo quality today, but I was doing this early this morning and had not natural light!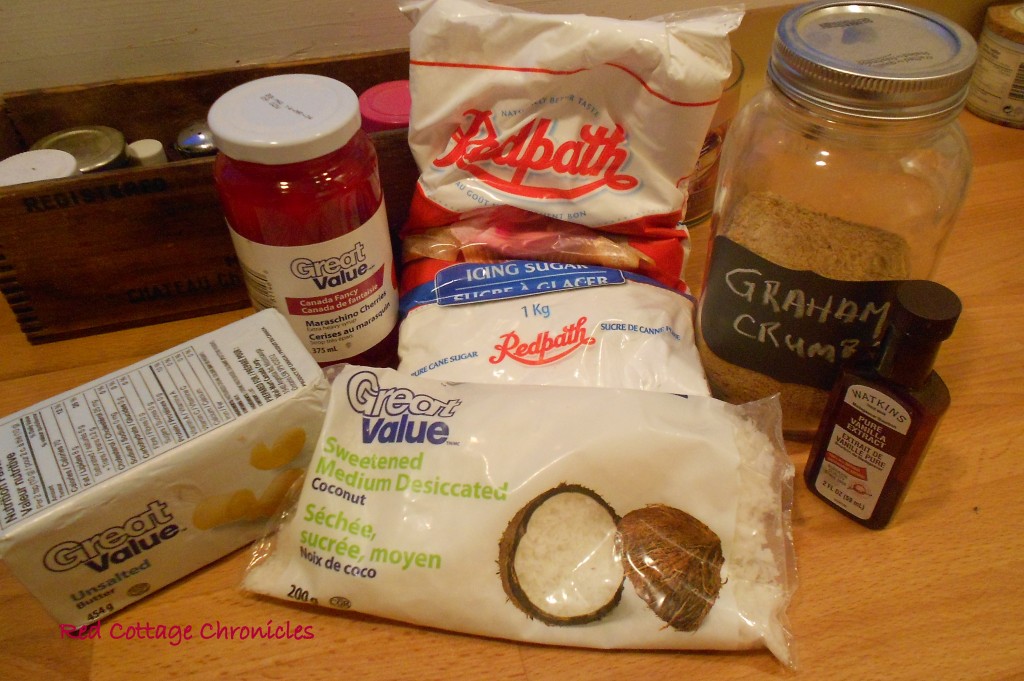 Using an electric mixer, mix 1/2 cup softened butter, 1 1/2 cups confectioners sugar, 1 tbsp milk, 1 tsp vanilla and 1 1/2 cups desiccated coconut until well combined. Chill in the fridge for 20 to 30 minutes.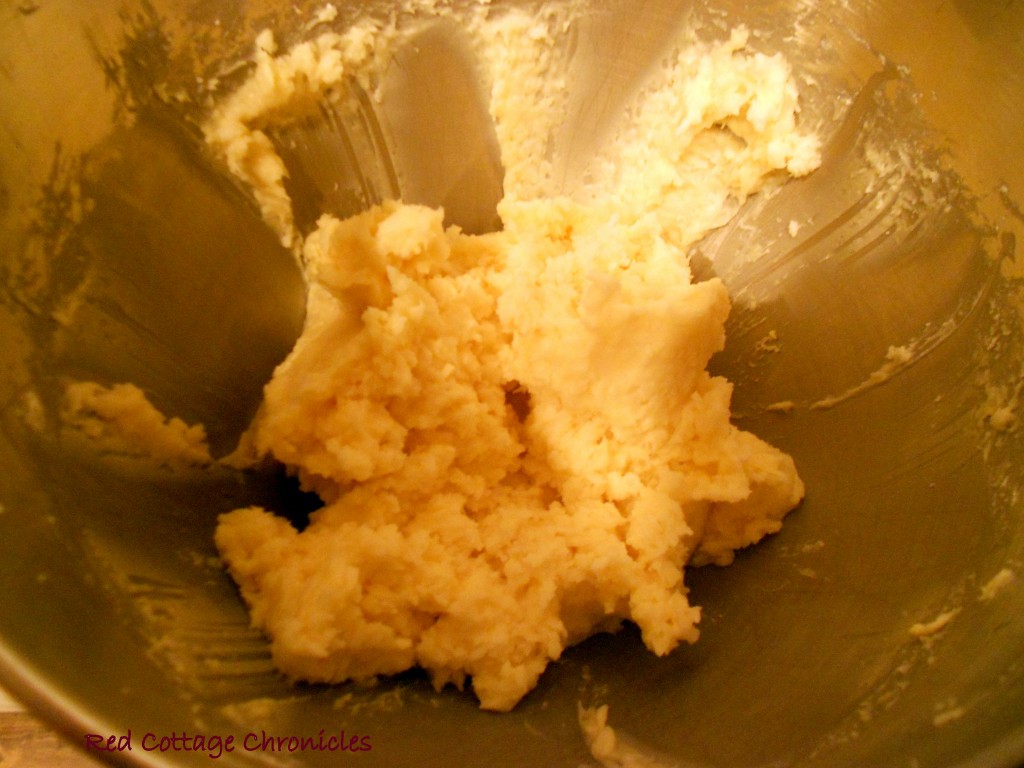 Using approximately 2 tsp of batter cover a cherry completely and roll into a ball. Add graham crumbs into a bowl and roll balls through crumbs to coat. Refrigerate until well chilled.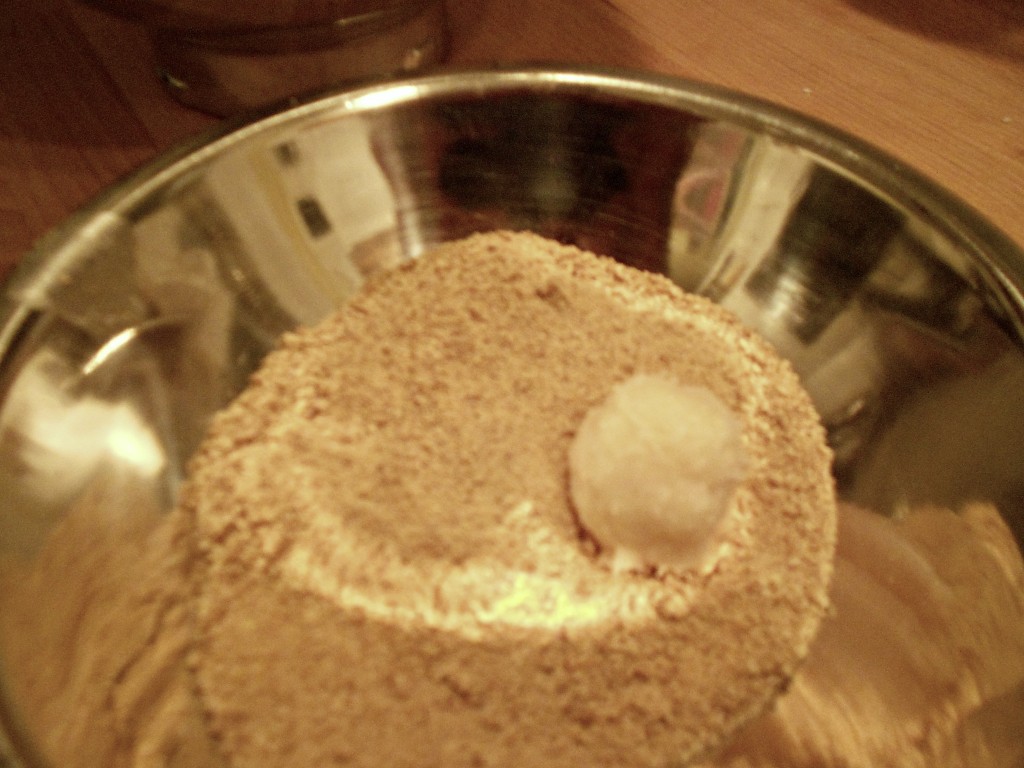 Won't they be surprised when they bite into one of these little gems and find a sweet juicy cherry inside!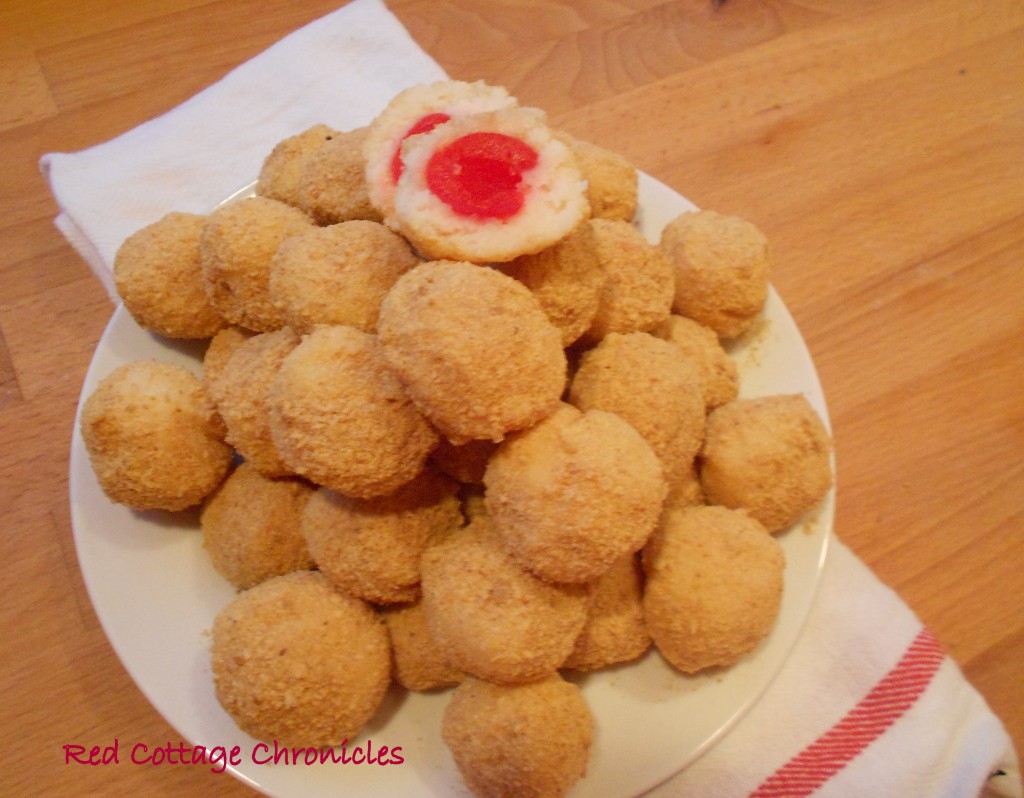 Enjoy
Tune in tomorrow….I will be sharing the wonderful birthday cake I will be enjoying today with my family. (Trust me I tried to get the recipe, but apparently it is top secret, but one I might just try to create on my own!) I will also be sharing my top 10 baking essentials!
Cherry Surprises
Author:
Prep time:
Total time:
Ingredients
36 maraschino cherries
1 1/2 cups desiccated coconut
1 1/2 cups confectioners sugar
1/2 cup butter, softened
1 tsp vanilla
1 tbsp cream or milk
graham cracker crumbs
Instructions
In a mixing bowl mix coconut, confectioners sugar, butter, milk and vanilla until well combined.
Refrigerate mixture for approximately 20 to 30 minutes.
Remove from refrigerator and wrap each cherry in approximately 2 tsp of batter
Dredge each ball in graham crackers and chill until ready to serve
Prep time includes chilling time