This melt in your mouth shortbread filled with Skor toffee bits is super easy to throw together and will quickly become a favorite!  It makes 30 nice sized cookies and can easily be doubled.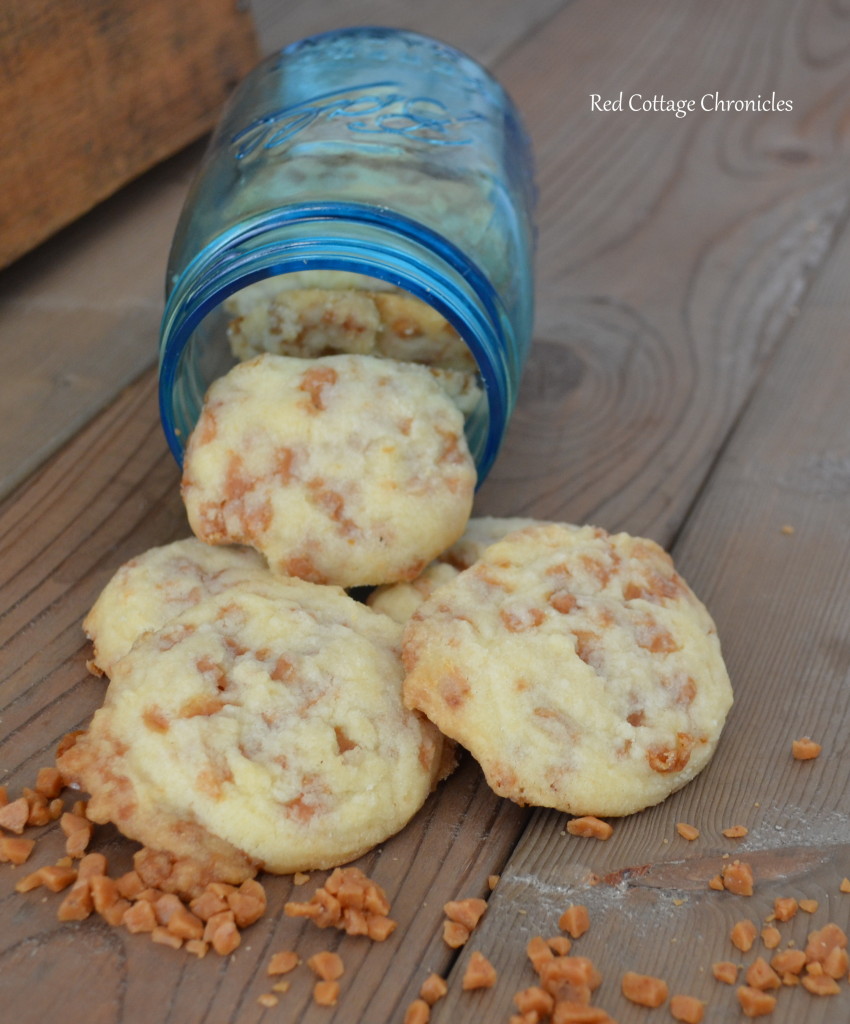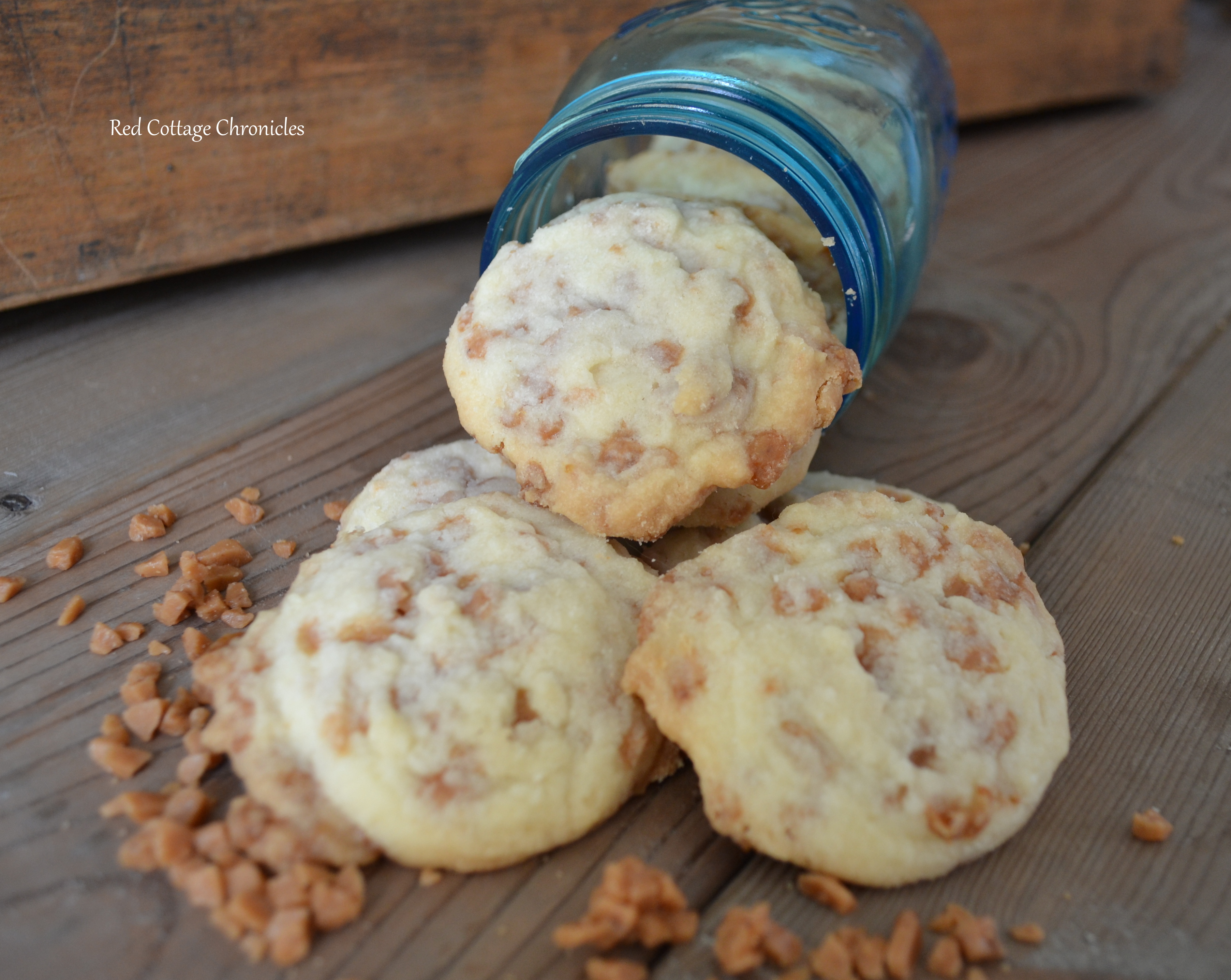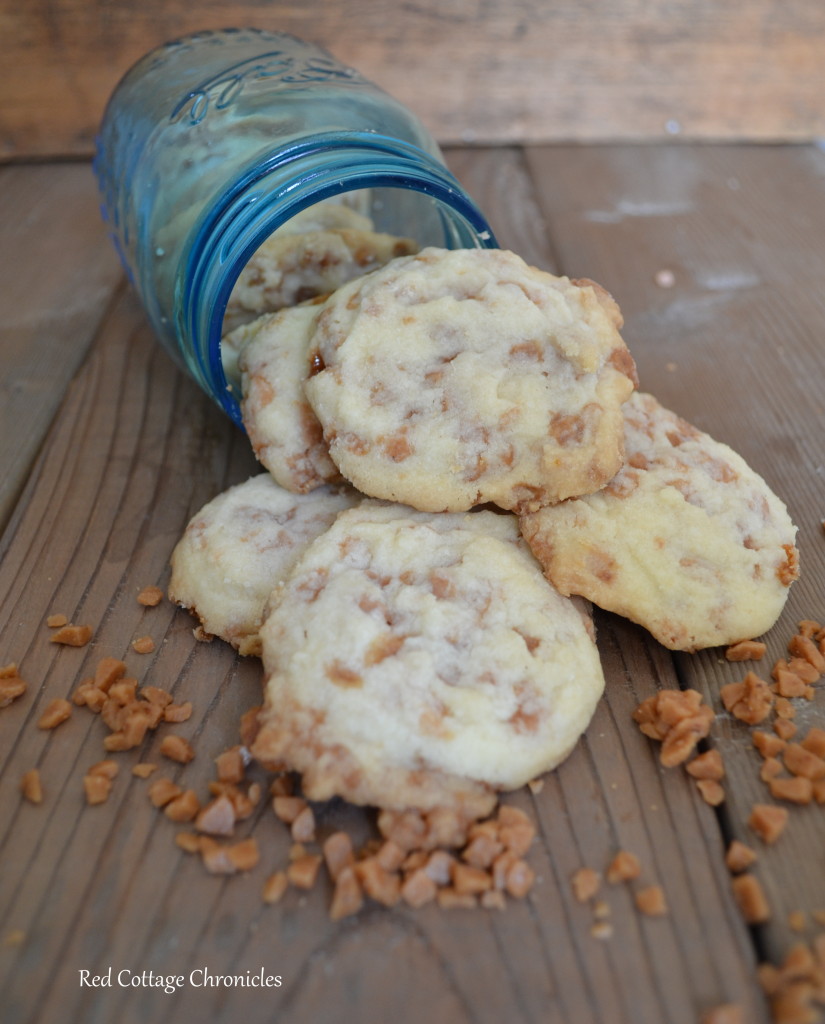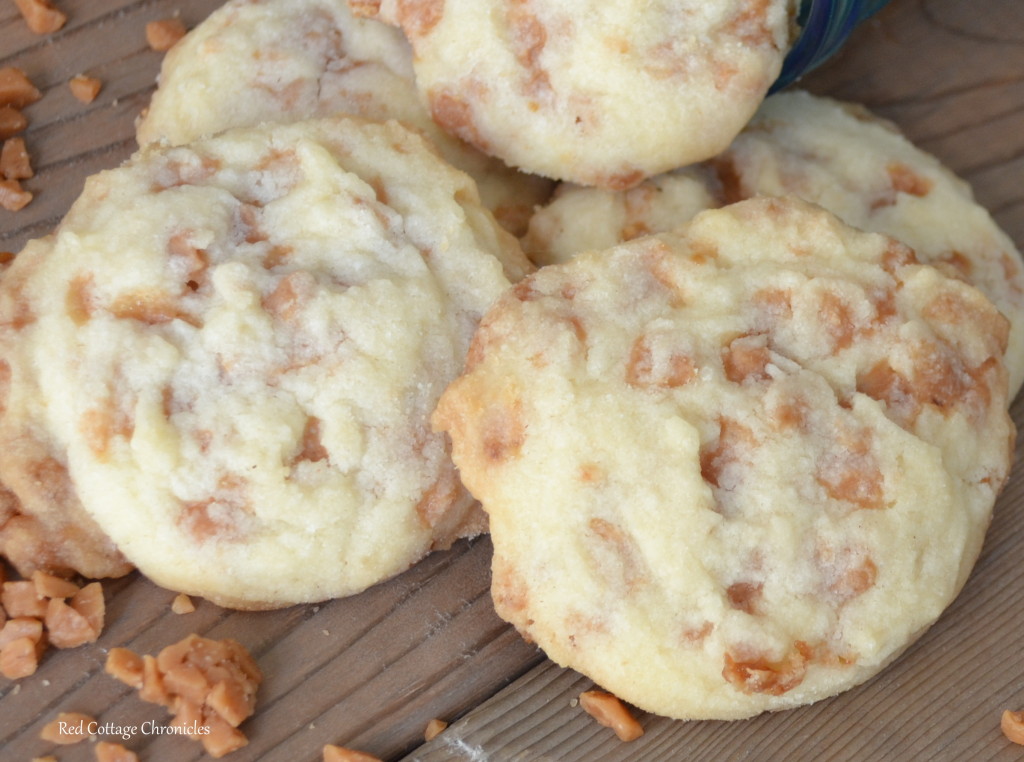 You will thank me later!
ENJOY!
Toffee Shortbread
Prep time:
Cook time:
Total time:
Ingredients
1 cup softened butter
1/2 cup + 2 tablespoons icing sugar (confectioners sugar)
1/4 cup cornstarch
1 1/2 cup all purpose flour
1 teaspoon vanilla
1/2 bag Skor toffee chips
Instructions
Preheat oven to 350 degrees and line 2 cookie sheets with parchment paper.
In the bowl of electric mixer, blend butter till soft and fluffy.
Sift the icing sugar into the butter and mix until well blended.
Sift in the cornstarch and mix until combined well.
Add flour and mix until dough comes together.
Add vanilla and mix just until combined.
Remove bowl from mixer and stir in toffee chips.
Using a 1 tablespoon size scoop, scoop the dough onto parchment lined baking sheets leaving room for cookie to spread
Bake for 15-18 minutes, just until edges golden. Cookies will still be a bit soft.
Cool on baking sheet for a few minutes before removing to a cooling rack.