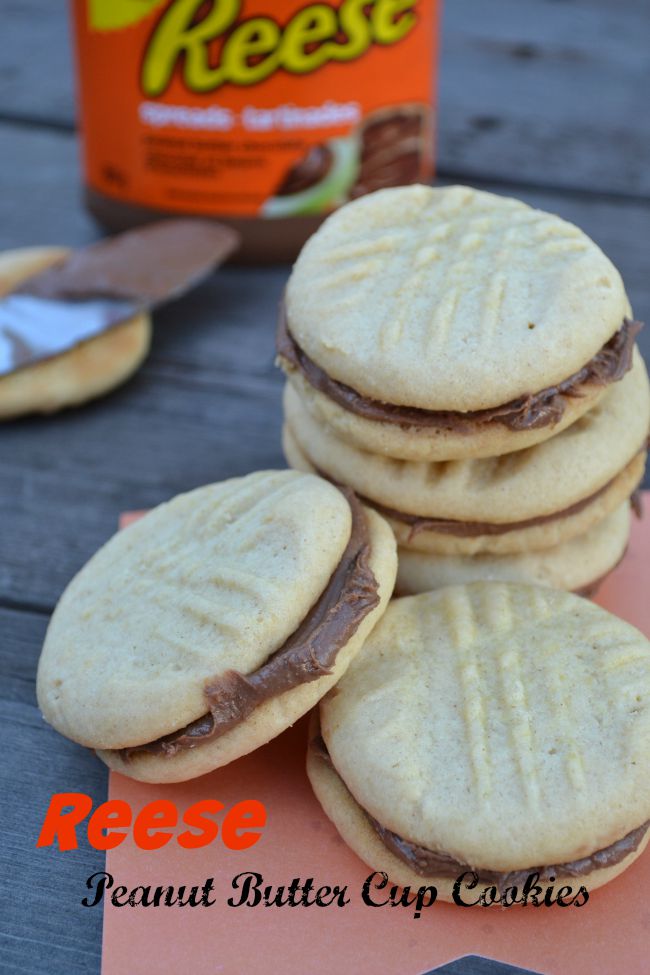 Have you been down the peanut butter aisle lately.  If the answer was no.  Run, don't walk!  Nestled right there next to the chunky, smooth, and low fat peanut butter I found the most amazing thing known to man!  Reese Chocolate Peanut Butter Spread!
Please tell me I am not the last person in Canada to know about this heaven in a jar!  What was going to be a batch of easy peanut butter cookies, turned out to be an extra large batch of peanut butter cup cookies!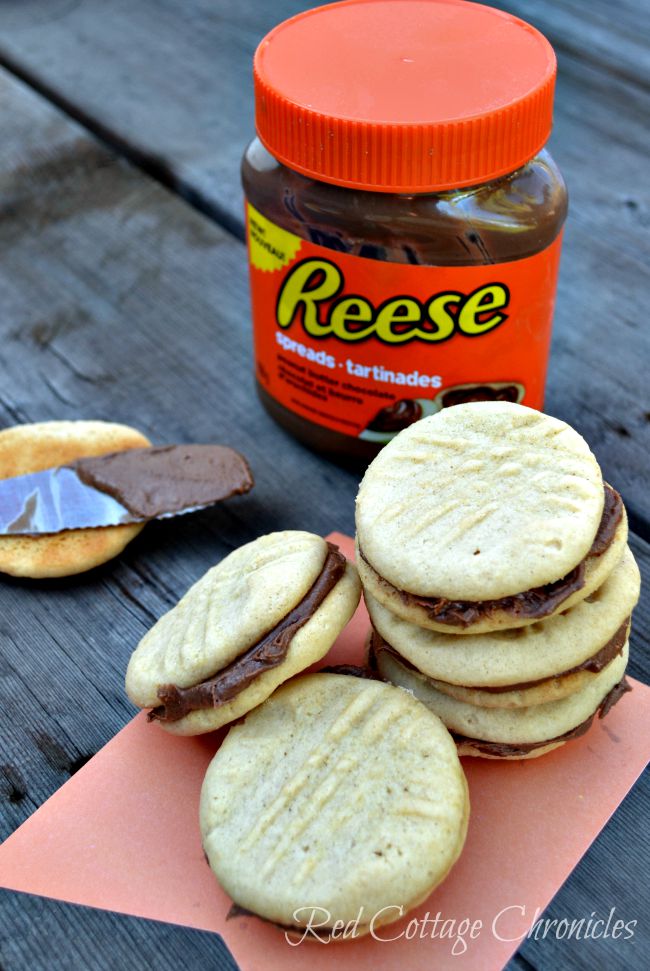 I just made a double batch of our favorite peanut butter cookies, using eggs this time, and once they were cool I sandwiched a generous spread of the Reese between two cookies, back to back.
You might get some on your fingers in the process.  Consider it a bonus!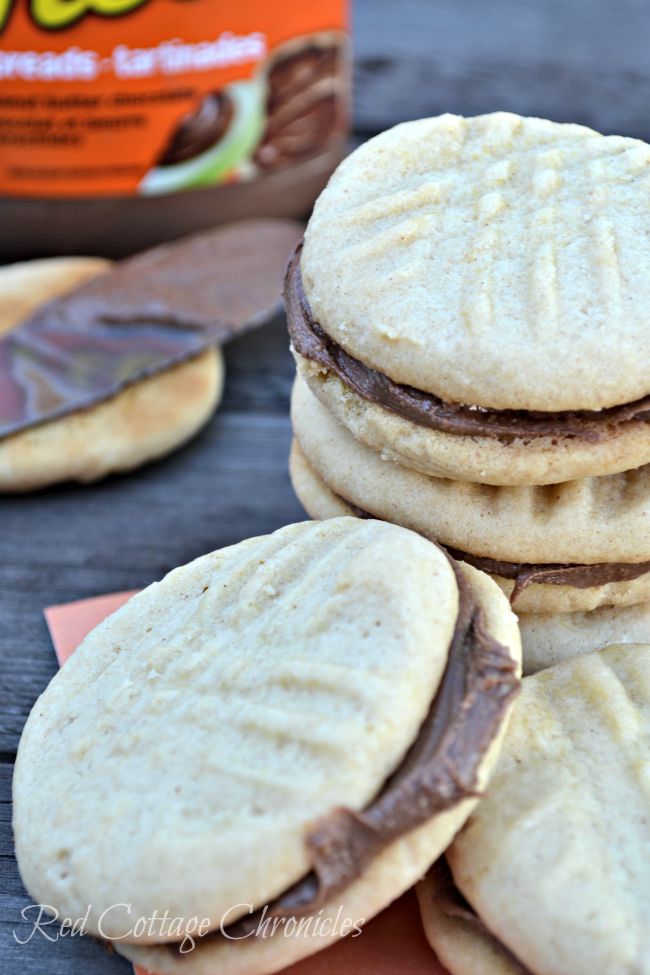 I am officially a hero in my family!
Until next time….
Maureen
*I was not compensated for this post. It was just my lucky day when I found this spread at the grocery store!