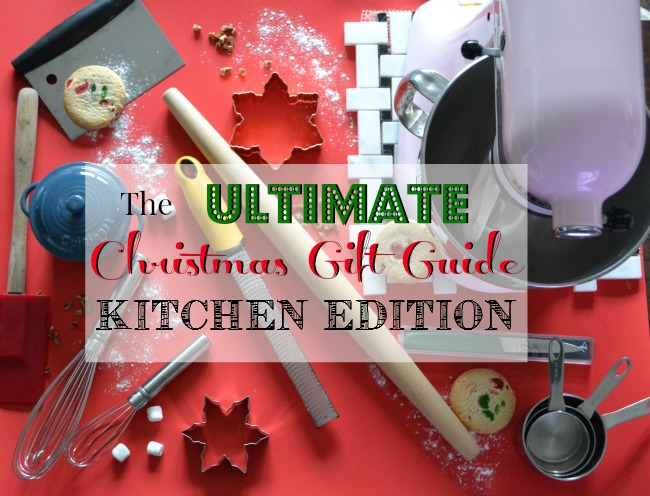 Almost everyone I know has someone on their gift list that spends a lot of time in the kitchen.  And some are just like me and do so on purpose!!
Now, in the days before I really started to pay attention to my passion for baking, if Tim had bought me a French rolling pin for Christmas I likely would have beat him over the head with it.
My how things have changed!  Each and every year there will be at least one thing on my list that I want for the kitchen.
Who better to turn to for ideas to create the very best Christmas Gift Guide – Kitchen Edition than my fellow Taste of Home Volunteer Food Editors.  And they didn't let me down.  Almost everything on the list I have in my own kitchen.  The few I don't are now on my wish list too! There is something for any kitchen enthusiast on your list.
The list could to on and on, but here are a some of their favorites!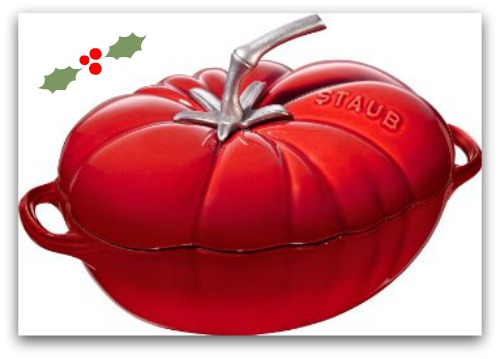 Staub 3 Qt Tomato Cocotte
Hand crafted in France, this "French oven" goes seamlessly from oven to table.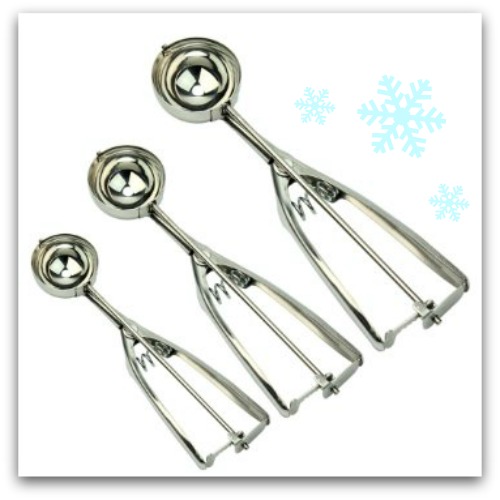 3 Pcs Stainless Steel Ice Cream Scoop Cookie Mash Muffin Spoon Spoon 4/5/6cm New
The perfect tool for scooping cookie dough, muffin dough, or even ice cream.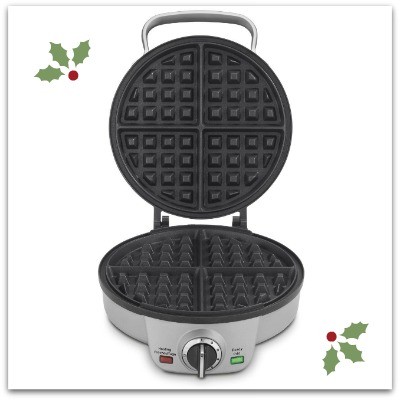 Cuisinart WAF-200C 4-Slice Belgian Waffle Maker, Silver
My Belgian waffle maker was a game changer in the my kitchen.  I make both sweet and savory waffles that are cooked to perfection every time.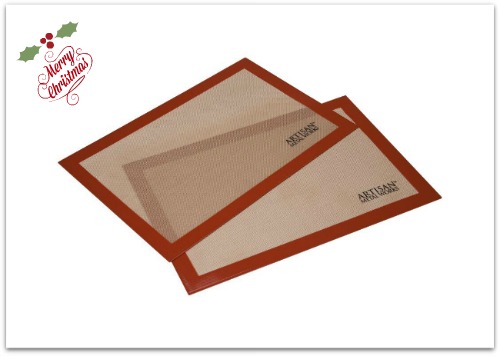 Artisan (2 pk.) Non-Stick Silicone Baking Mat Set, 16 5/8 x 11
Make any baking sheet non-stick!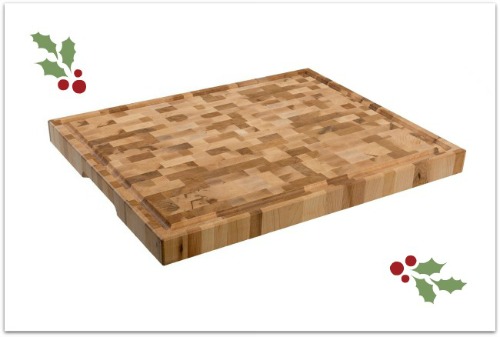 Canadian Maple Butcher Block with groove (16x20x1.5) L16206
A good solid, quality cutting board is a must in the kitchen!  I love the pattern on this one, and the grooved edges are a nice touch.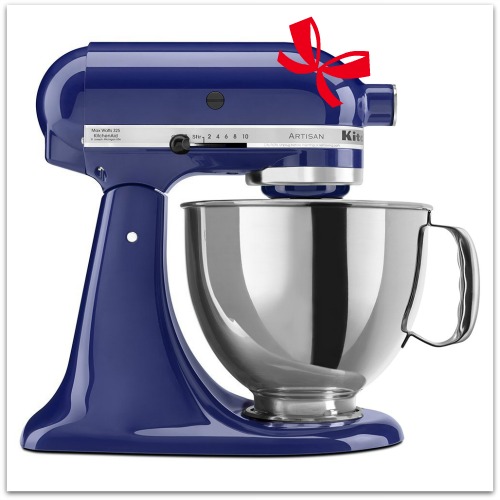 KitchenAid KSM150PSBU Artisan 5-Quart Stand Mixer, Cobalt Blue
The dream gift for any baker indeed!  My Artisan KitchenAid is the most used small appliance in my kitchen!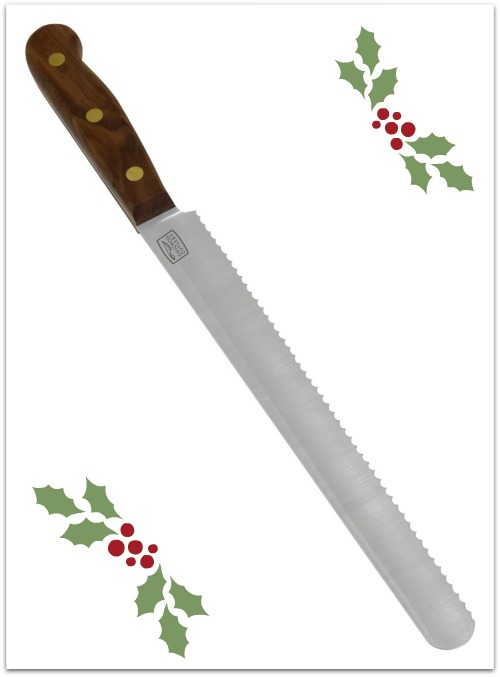 Chicago Cutlery Walnut Tradition 10-Inch Serrated Bread/Slicing Knife
A good quality serrated bread knife will last you forever.  It is the perfect knife for not only slicing bread, but trimming cakes and slicing tomatoes.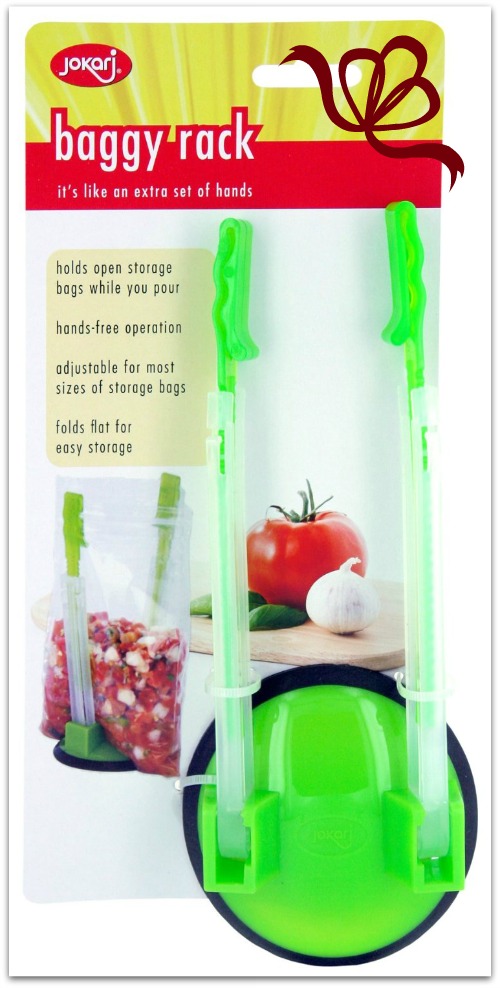 Jokari Hands-Free Baggy Rack Storage Bag Holder
Now this little gadget I have never seen before, but it comes on good authority that it really gives you an extra set of hands when filling plastic freezer bags when freezing salsas, sauces, or other liquidy foods.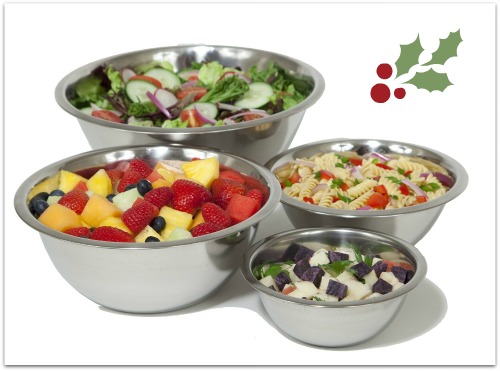 Heuck 4-Piece Stainless Steel Bowl Set
I love my wide stainless steel bowls.  They are especially nice when you have to cut butter into flour when your are making a dough.  There is plenty of space to get your hands in there and get the work done without spilling flour all over the place!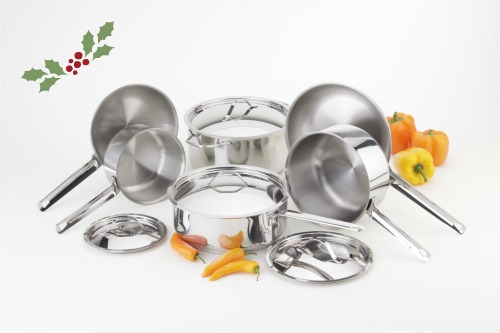 Paderno 1200-10-01 10-Piece Classic Set
Every cook needs a quality set of pots and pans!  A quality brand like Paderno ensures even heating and durability.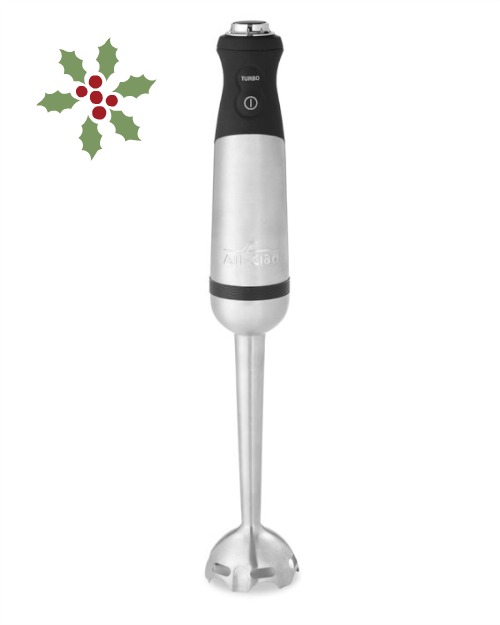 All Clad Immersion Blender from Williams Sonoma
My immersion blender is put to work all winter long as I love hearty, creamy soups like my Maple Roasted Butternut Squash Soup, in the colder months.  I can prepare and puree the soup all in one pot.  No need to pull out the blender.
Every chef has their favorite kitchen tools, whether food is their job or their hobby!  Myself included.
Here are a few things I would be lost without.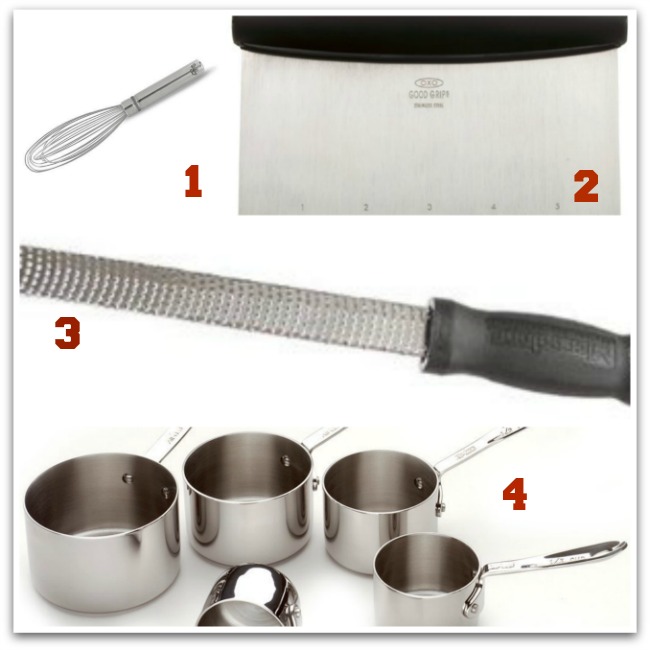 Pampered Chef 10″ stainless steel wire whisk I have had mine for more than 10 years now and it still looks brand new!  I also have the mini whisk which is perfect for mixing up a mug of hot chocolate or a creamy dip.
OXO 73281 BK Good Grips Dough Scraper
 is another kitchen essential.  It is quite the multi-tasker. It scrapes up sticky flour from your work surface, helps with lifting dough to transfer to baking pans, and the sharp edge works to cut pastry dough with ease.
Microplane #40020 Classic Grater/Zester, Black
 finely grates anything from citrus zest to chocolate to ginger with incredible ease!  If you choose nothing else this Christmas for your kitchen enthusiast this year, you will be a gift giving superstar if you get them this handy gadget!
All-Clad 59917 Stainless Steel Measuring Cups Cookware Set, 5-Piece, Silver
 are on my list this year!  All-Clad is hand crafted in the USA and will provides exceptional quality that will last for years!
Don't forget about some awesome stocking stuffers like paring knives, plastic lettuce knives, French rolling pins, measuring cups and measuring spoons, and of course rubber spatulas in all sizes and colours!
There you have it!  Is there something on the list that you are wishing for?    I know for sure there is something that the cook in your family will love!
Until next time….
Maureen
* Some of the links in the post above are "affiliate links." This means if you click on the link and purchase the item, I will receive an affiliate commission. Regardless, I only recommend products or services I would myself purchase and believe will add value to my readers.