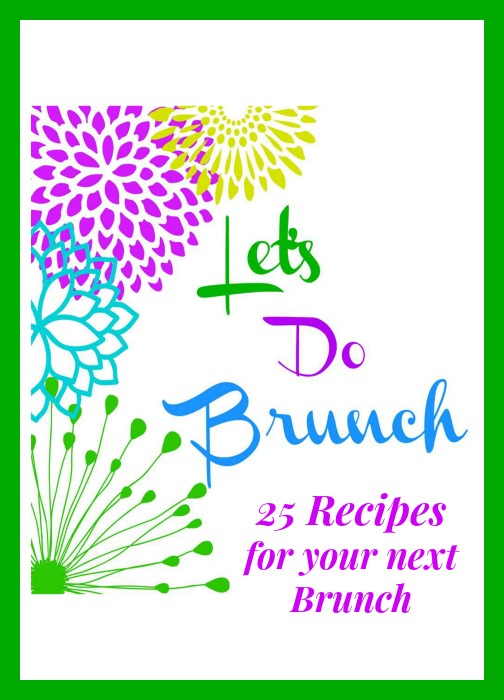 Who doesn't love brunch?! It is far more than a meal. In fact, I consider it an event. It invites you to the table with family and friends, encourages you to stay awhile, chit cat, relax, and most of all eat and enjoy!
Brunch gives you a chance to try all kinds of different dishes at one meal. There is always something for everyone. Healthy fair like fresh fruit, eggs, and whole grain muffins and breads balanced with delicious sweets and pastries. And lets not forget the beverages. Mimosa's maybe? Or, fresh squeezed juices, coffee or tea.
It gives a family like mine a chance to sample something from everyone's different eating styles, be it vegan, vegetarian, gluten free, sugar free or anything goes!
Did you know this week is National Brunch Week! And, with Mother's Day only a week away I am delighted to be joining 9 of my fellow foodie bloggers to bring you 25 brunch recipes you won't want to miss. Tried and true recipes that make planning your next brunch a breeze.
I have my eye on the Peach White Wine Slushies and the Crunchy Pear and Brie Crepes! Oh, who am I kidding, I have my eye on all of them!