Happy Monday friends!
The winner of the Gay Lea for a Year contest was Sabina Edwards
Congratulations Sabina – Enjoy!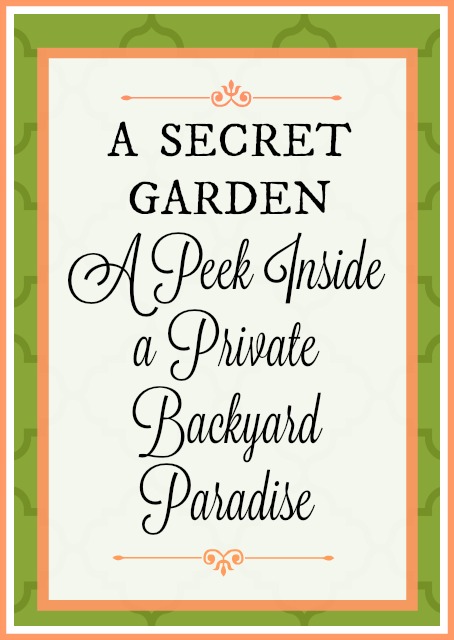 Hope your weekend temperatures were warmer than mine. While we had a bit of sunshine yesterday, today has been another gray drizzly day in Niagara.
On days like today I love to browse photo's of gorgeous gardens to remind myself that summer really is just right around the corner!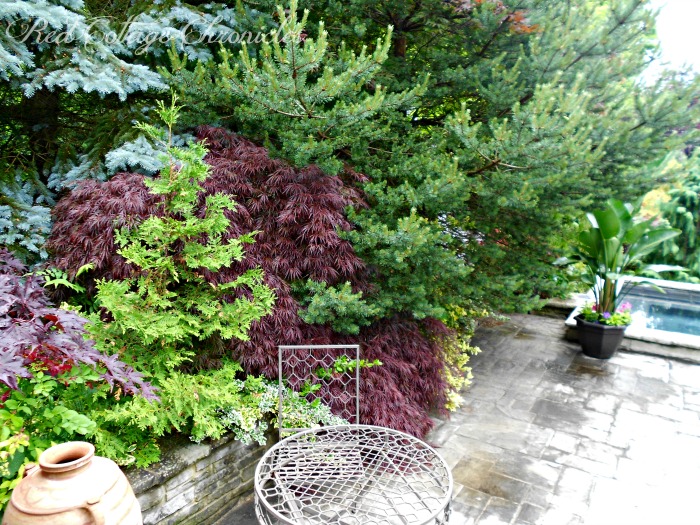 Two of my favourite Niagara events are coming up. The Shaw Festival Garden Tour and the Niagara On The Lake Horticultural Society Garden Tour. Both tours feature stunning private gardens belonging to residents of Niagara On The Lake.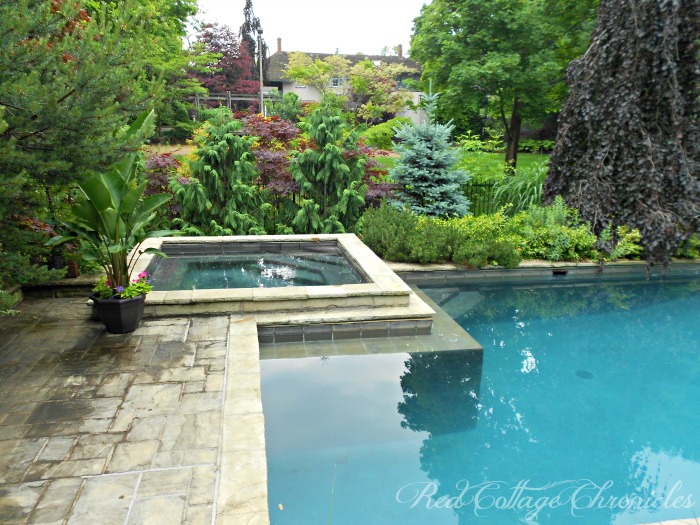 It is such a treat to get to peek behind the fences and into the private yards that I have probably past several times while walking the dog, or even being invited to explore front gardens up close. Master gardeners are usually mulling about to answer your gardening questions!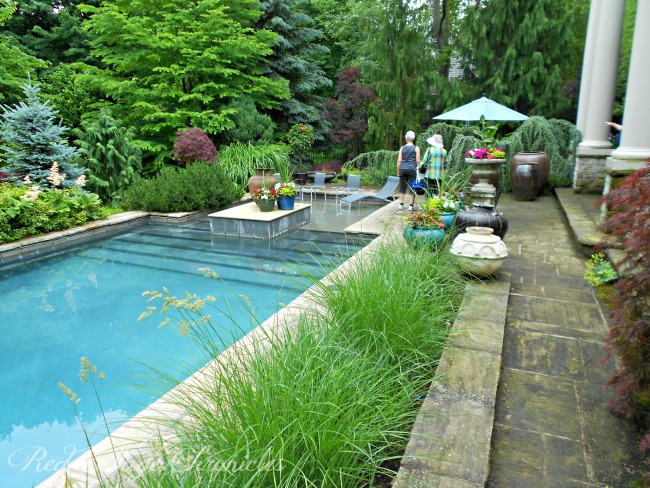 In all the years that I have been attending, this is probably the most impressive use of landscaping to create a private, not to mention stunning, secret garden that is the ultimate backyard oasis.
Majestic evergreens, Japanese Maples, Blue Spruce, ornamental grasses and trees create texture, colour and privacy.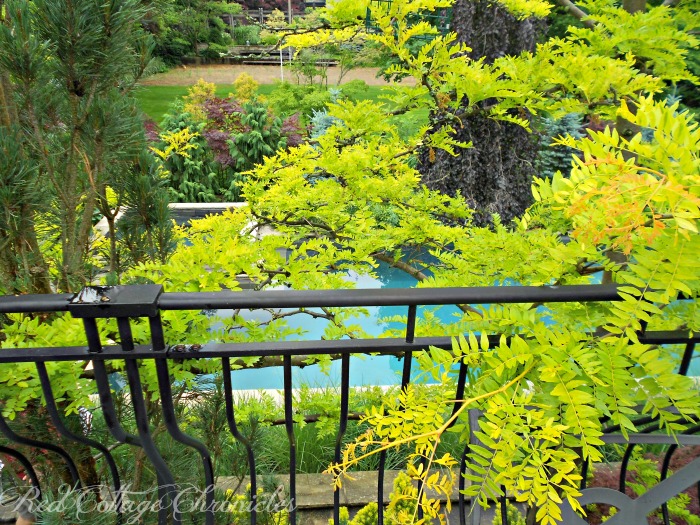 A view from the second floor balcony. Although the decorative rod iron railings are lovely in their own right, they really blend in with the tree branches weaving in and out.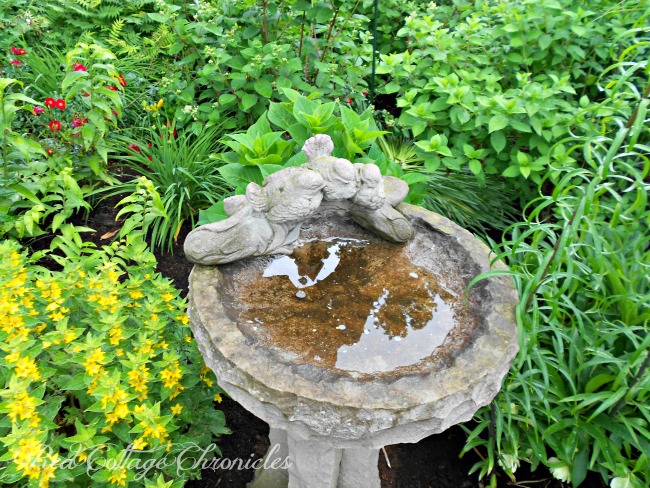 No garden is complete without a birdbath!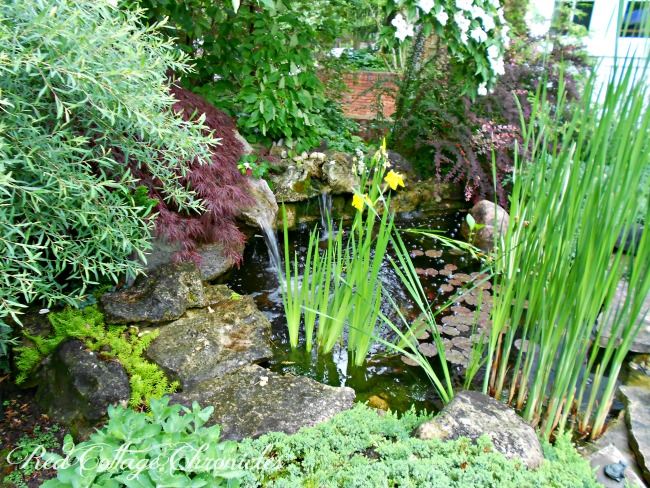 I would love a pond like this in our yard, but I am not sure I could keep the dogs out of it!
What really took my breath away though, was this terrace waterfall! I mean. Have. You. Ever.
I am not sure what room opens up onto this terrace, but with an outdoor space like this I don't think I would be spending much time inside anyway!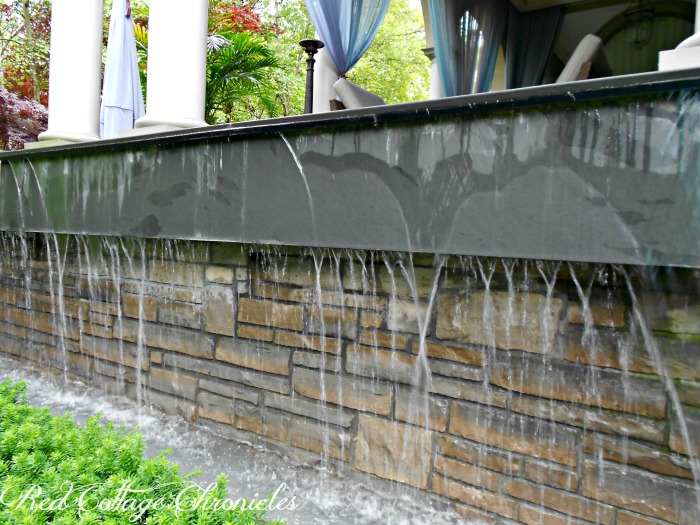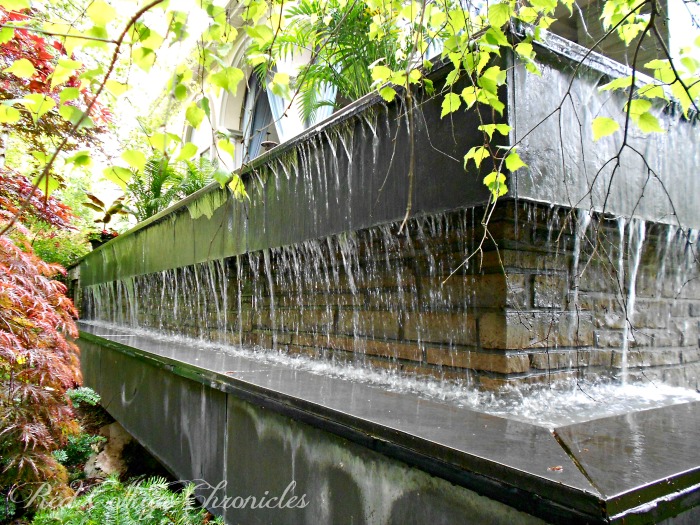 After a day of exploring gardens like this one, we always come home full of ideas and while some are way out of our reach, it is fun to see if we can find one or two things to incorporate into our own landscape!
This year in our yard we have decided to add some evergreens to start creating more privacy in our without the expensive of a privacy fence.
For more garden inspiration you can visit this post and this post.
Until next time…
Maureen