This shop has been compensated by Collective Bias, Inc. and its advertiser. All opinions are mine alone. #FRAMFresh #CollectiveBias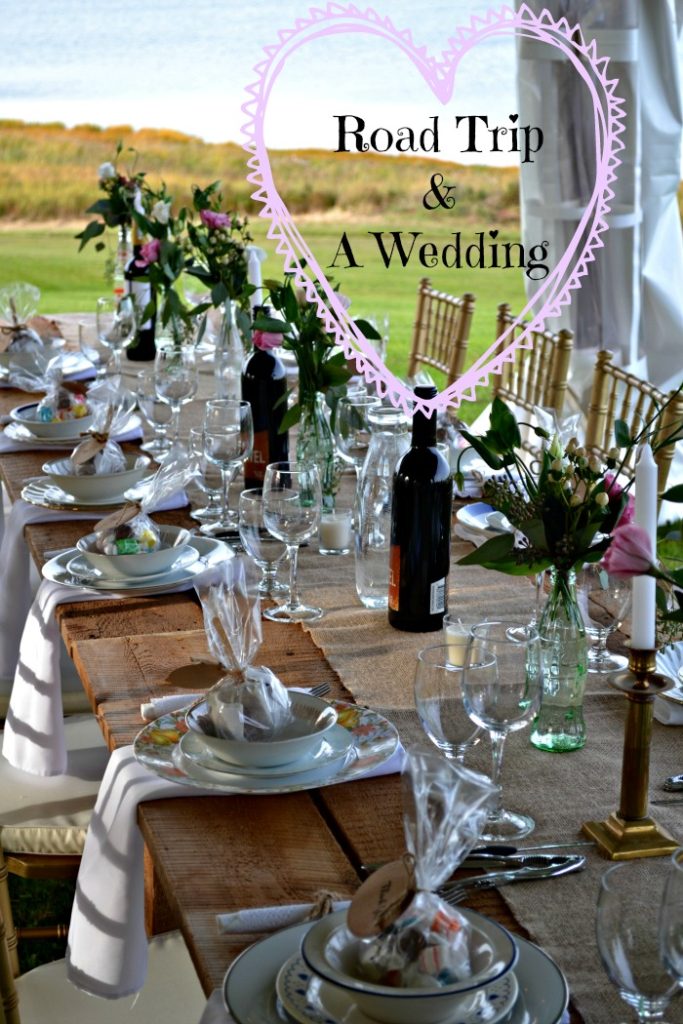 I have a love/hate relationship with road trips. While I love arriving at our destination, I absolutely loath the actual drive.
Our latest road trip found us in Prince Edward Island to attend my nephews wedding! I can't wait to go through the 400 some-odd photo's I took and share some with you later this week! The bride and groom planned every detail of this rustic island wedding and it truly was outstanding.
We have been to PEI many times before, and while we didn't have any real plans to see the sites, we didn't have to go far to experience all the island has to offer.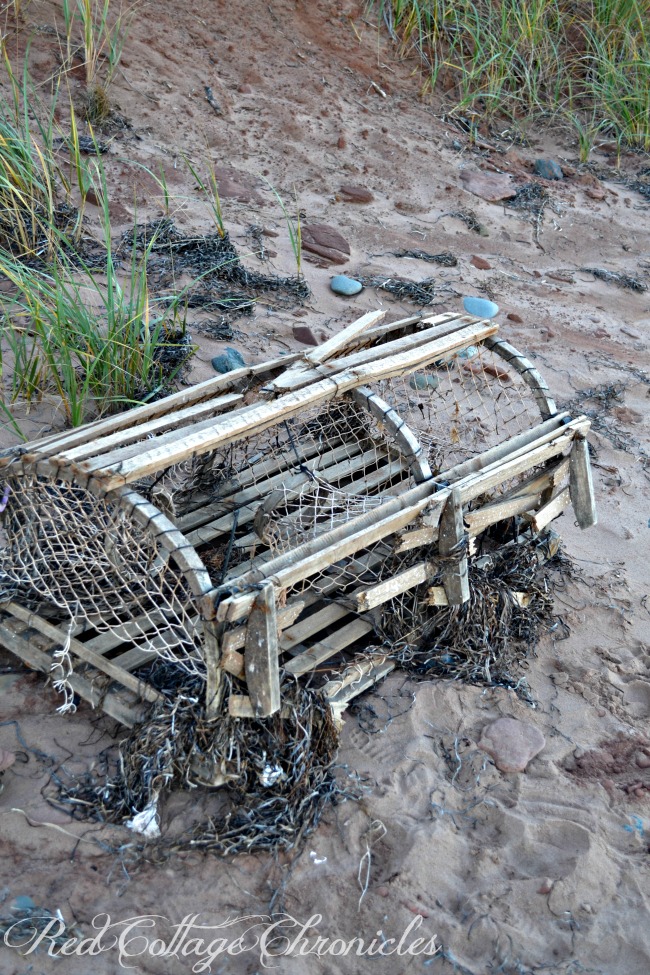 We took a walk on the beach and discovered all kinds of fun things. Like a washed up, broken old lobster trap and pretty shells of all shapes and sizes.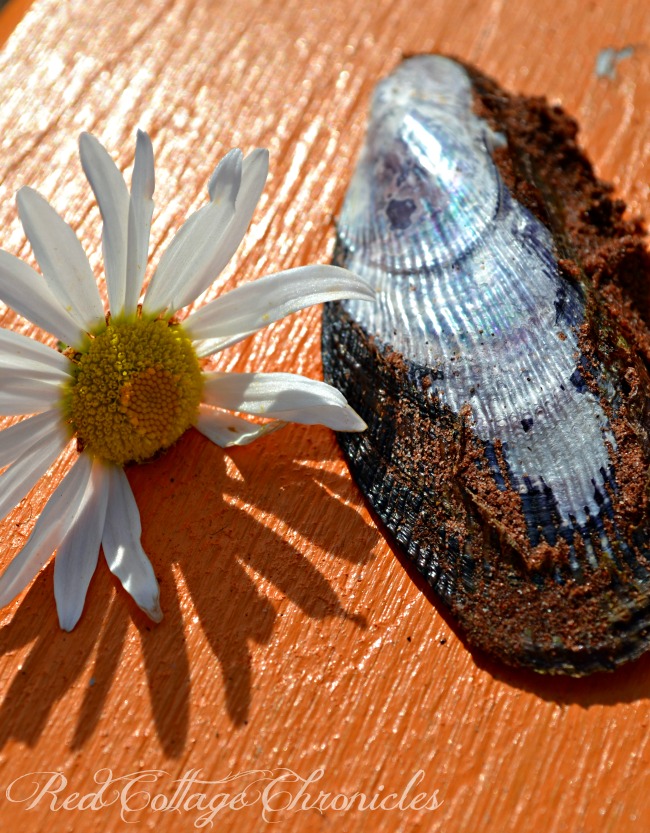 The weather was outstanding for October on the island! The sun was shining and temperatures reached 24 during the daytime. Little daisies could be found growing all over the place.
The view from our cottage deck was amazing. We watched the sun set as the fishing boats made the most of every last minute of daylight. It was hard to pull ourselves away from all this when it was time to head for home.
I am a bit of a very anxious traveler, and taking a road trip for any reason is a huge deal for me.
As soon as we decide on a destination I go into planning mode. I search Mapquest for the best possible route. I check out all the hotels in the locations we will be stopping over, and compare prices on all the internet travel sites. If we are travelling to a place we have never visited I have been known to use Google earth to actually see the sites before I even get there!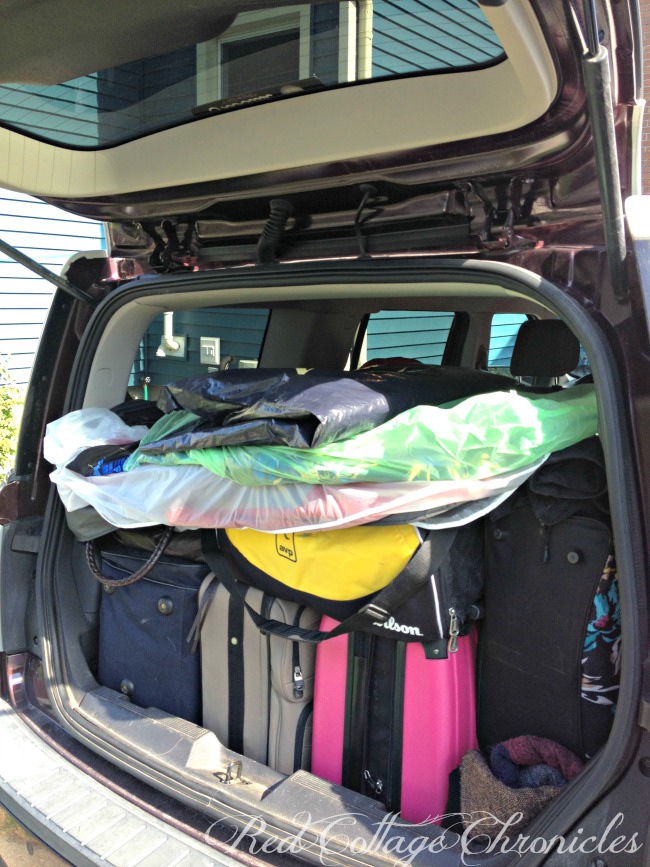 The four of us, plus my mom, my nephew Josh and all our luggage packed into our Ford Flex for the 18 hour drive!
Yes. Six people. Eighteen hours. In the car!
While I am busy making sure all the details are planned, the packing done, and reservations made, I make sure Tim has given the car a once over and done any required maintenance before we head out.
Some jobs he leaves to the professionals, such as changing the brakes or any major fixes, but most of the routine maintenance he looks after himself. Things like oil changes and filter changes. Since he knows how nervous I am about the trip he takes care to make sure everything is looked after before we leave.
Off we went to Canadian Tire to pick up an engine air filter, which is one of those easy things he takes care of. Right there in the automotive department Aisle 9, beside the orange FRAM engine air filters he spotted a bright green FRAM Fresh Breeze Cabin Air Filter box.
What the heck is a cabin air filter? And what does it do?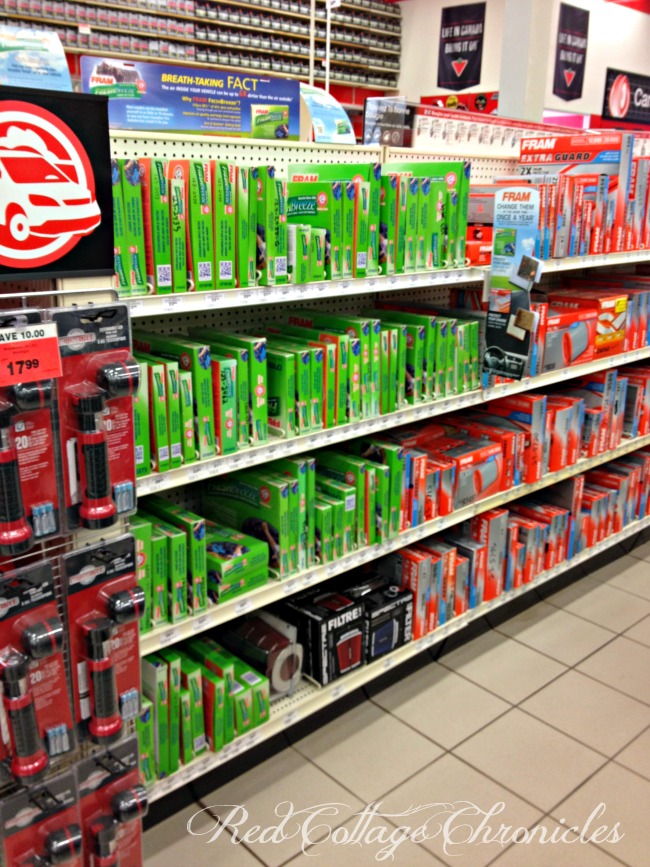 Please tell me I am not the only one who didn't know that most cars have a cabin air filter?
We couldn't even find mention of it in our vehicle's maintenance manual, yet up to 80 percent of vehicles built since 2000 have one.
Turns out the cabin air filter does a lot of things and is an important part of keeping your vehicle (and your passengers) safe and comfortable. It does things like…
cleaning the air that enters the vehicle of dust, dirt and allergens
keeps the flow of fresh air coming through the system, which if it gets clogged can block the output of the air flow into the cabin
a clean filter helps to ensure your air conditioning and defrost systems are working efficiently
Did you know the air inside your vehicle can be up to 6 times dirtier than the air we breath outside, but replacing your cabin air filter using a FRAM Fresh Breeze cabin air filter can remove up to 98% of the dirt, dust and allergens from passing through your car's ventilation system. It is the only one that uses Arm & Hammer baking soda and activated carbon to absorb and eliminate orders.
Fresh and efficient air flow!
Since there were six of us on this road trip I suggested maybe now that we know we have a cabin air filter that we really need to change it!
I should mention that as per usual, Tim left his only task of making sure the car was in tip-top shape to the last minute! Thankfully changing the cabin air filter takes less than 15 minutes.
Here is our easy step by step tutorial as to just how easy it was:
Step 1 – Empty your glove compartment (the cabin air filter is located behind it), open it up, press the little tab (in our case this is on the left side) to release the glove compartment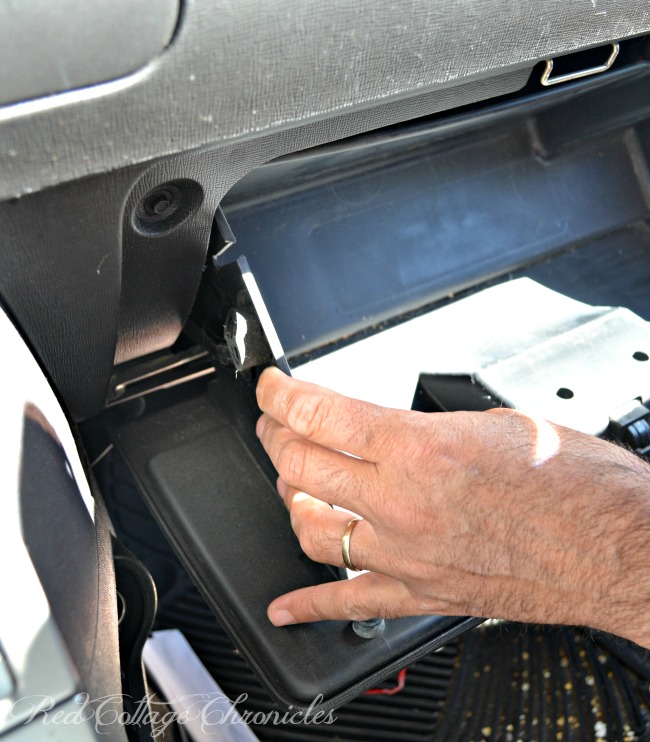 Step 2 – Allow the glove box to just hang down (in some vehicles it will be completely removed, but in the case of our Ford Flex it just hung down out of the way to expose the filter housing)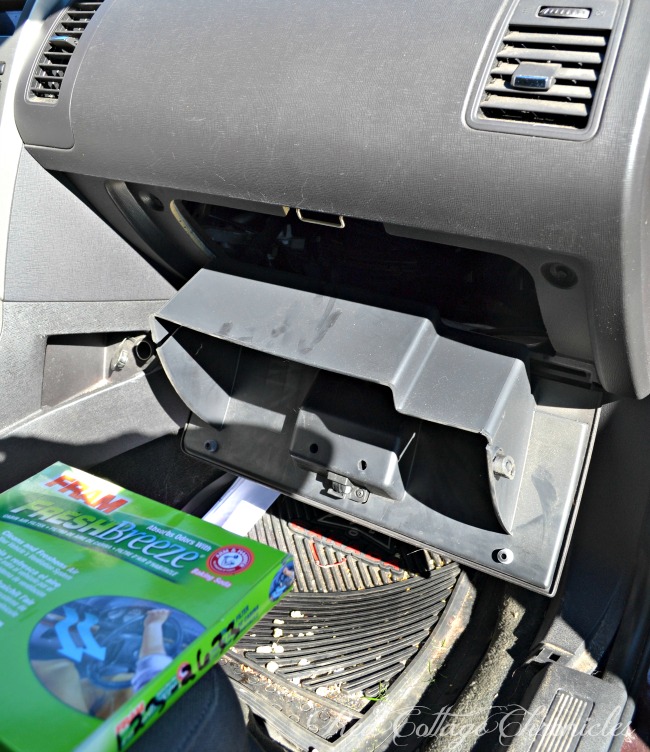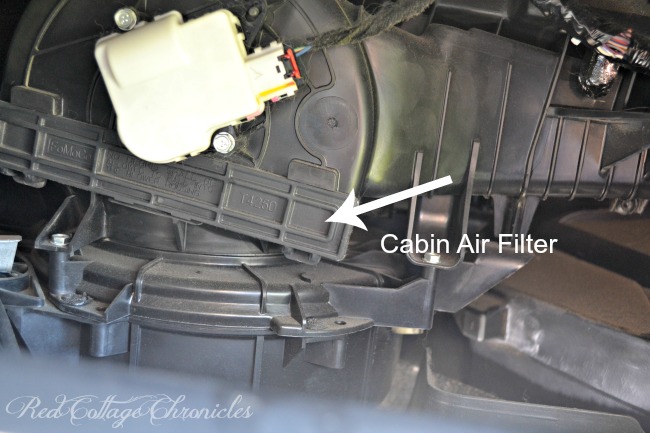 Step 3 – Release the little tabs on the bottom of the cabin air filter housing to remove the cover and expose the filter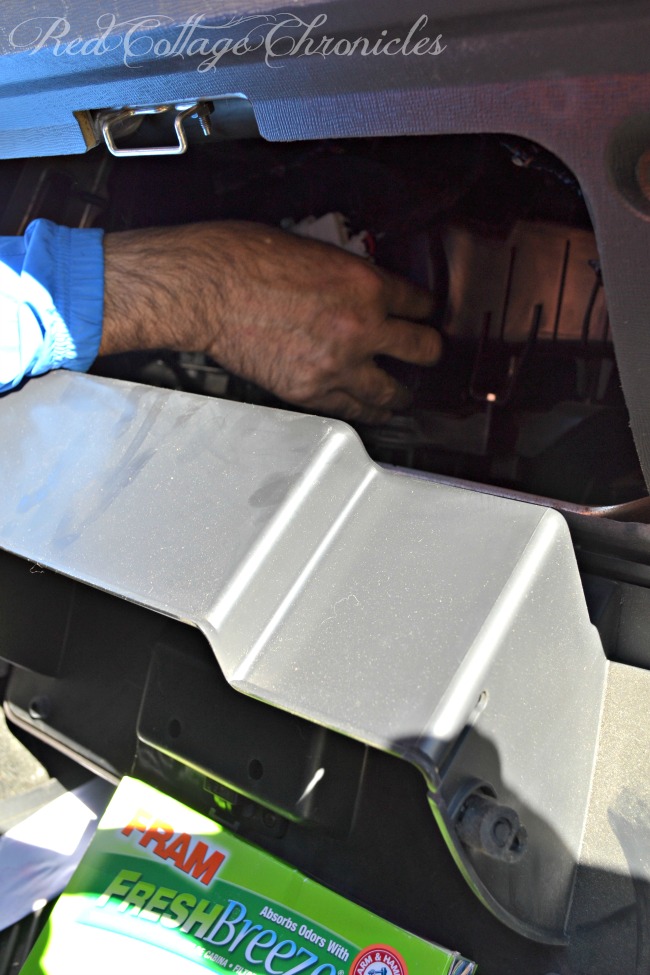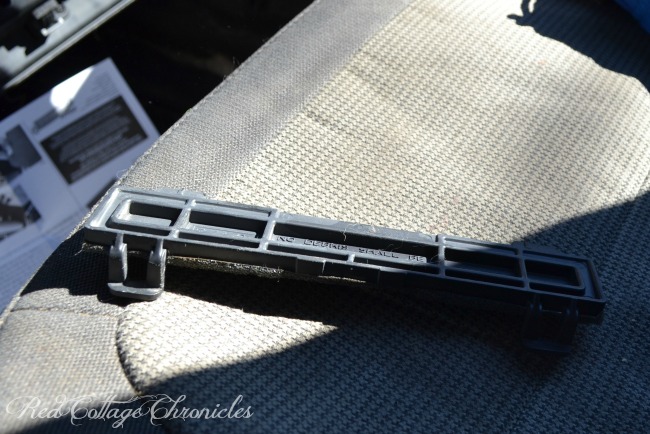 Just by looking at the edge of the filter, I knew it was long over due for a change!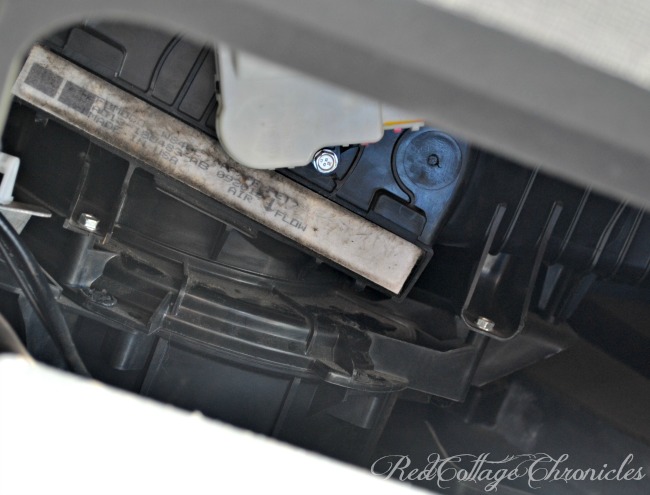 Step 4 – Pull the filter straight out and be prepared to be disgusted if you haven't changed the filter ever, like ours!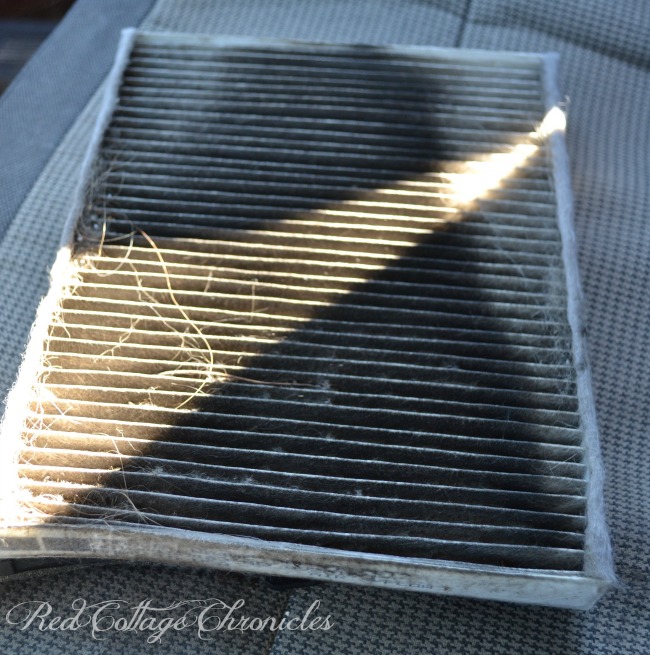 How disgusting is that!? Who knew this could be lurking behind your glove compartment?
Step 5 – Remove the new FRAM Fresh Breeze cabin air filter from the plastic outer wrapping and slide it straight into the cabin filter compartment. Reattach the cabin filter housing cover by aligning the tabs on the bottom and snapping back into place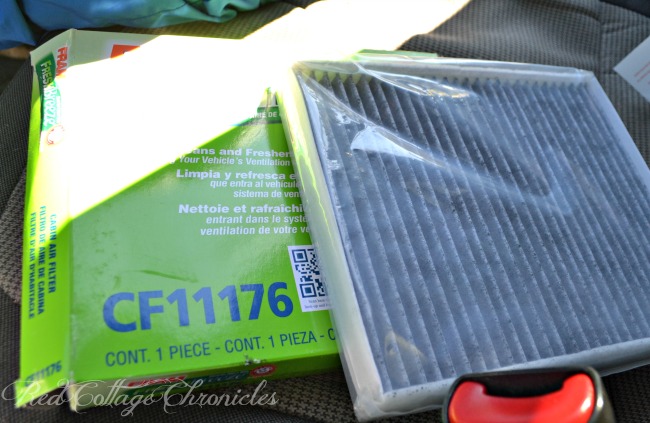 Step 6 – Lift up the glove compartment and snap it back into place.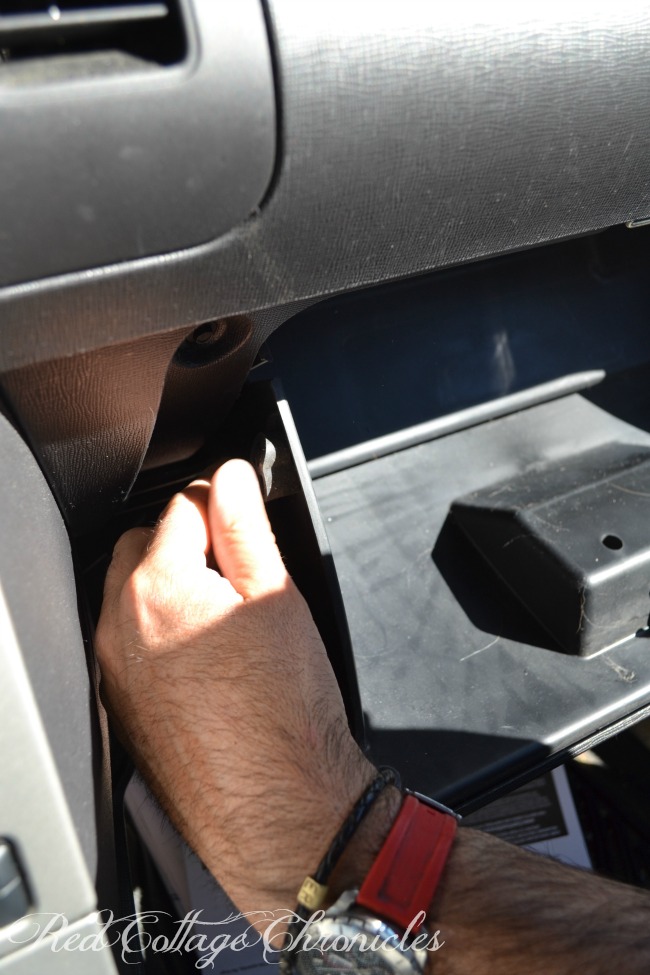 Step 7 – Take a deep breath knowing that the air in your vehicle will now flow efficiently, warm or cold, and be extra fresh thanks to the carbon and Arm & Hammer baking soda contained in the FRAM Fresh Breeze cabin air filter!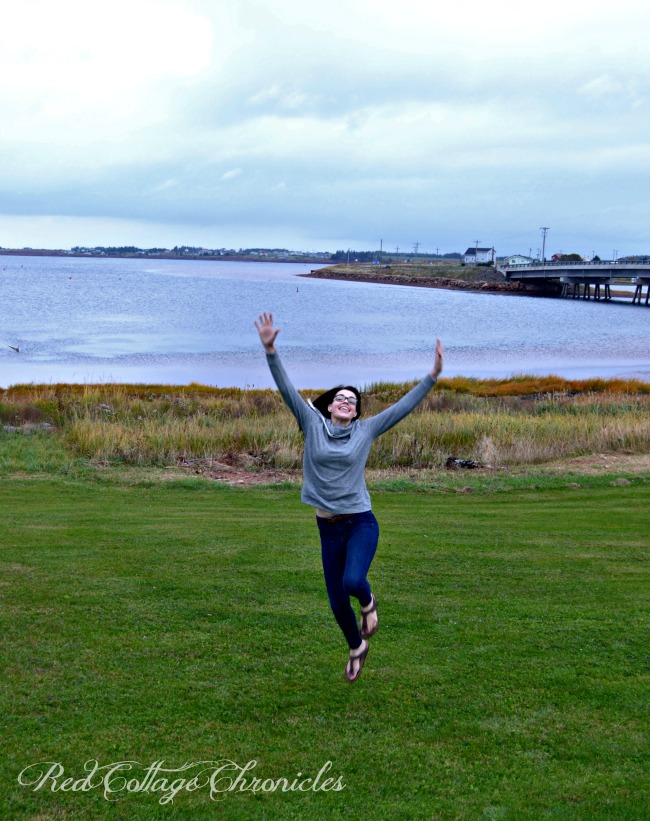 (Can you tell this was Samantha's first vacation in about two years!!)
FRAM recommends that you change your cabin air filter annually or every 24,000 kilometers. Which ever comes first. (Follow recommended change intervals as noted in your vehicle owner's manual.) Don't wait until you have gone 100,000 km like we did or you will end up with inefficient air flow that has blown through a filter that looks like this…straight into the cabin air you breath.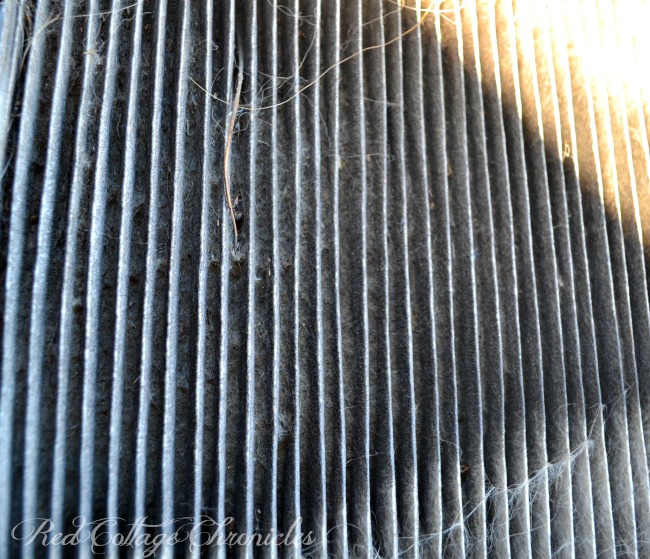 For optimal vehicle engine efficiency and horsepower you need to regularly change your engine air filter. The engine air filter is your engines first line of defense and prevents dirt and dust from entering the engine and hence preventing damage. It is one of the easiest auto maintenance tasks you can do yourself and takes less than 5 minutes!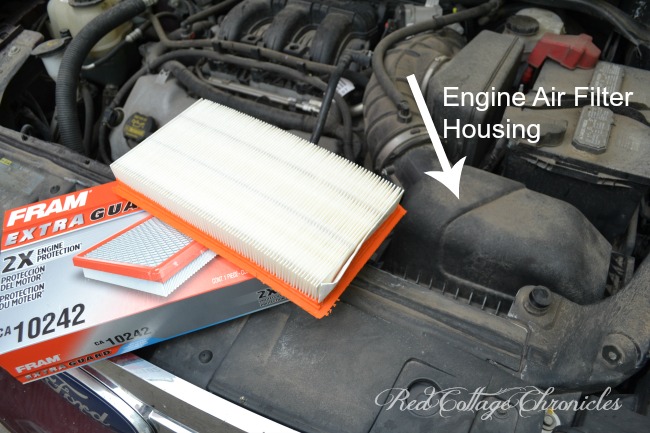 Simply locate the engine air filter housing, release the two clips as shown in the photo below, lift cover off and remove old filter before setting the new one in place!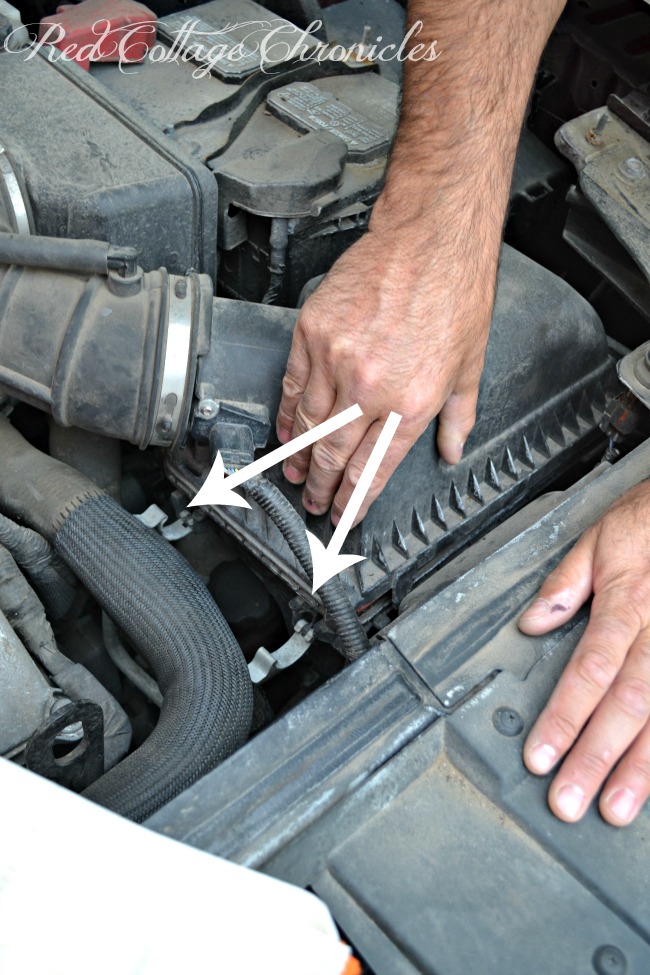 In less than 20 minutes 2 easy, yet major car maintenance tasks were complete and I could cross that off my road trip to-do list!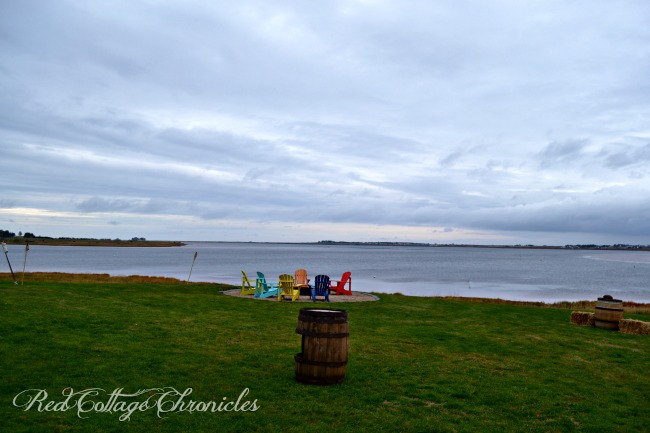 Knowing there is one less thing to worry about, and this view awaiting our arrival in Prince Edward Island made this road trip a little bit easier!
Don't wait for a road trip to make sure your vehicle is operating as efficiently as possible! FRAM suggests changing your engine air filter and cabin air filter at the same time as chances are if one needs changing, the other one could use to be changed as well.
Click here or here to for more information about FRAM Fresh Breeze cabin air filters, handy videos and how-to's for your vehicle! You can even enter your vehicle information and find out exactly what filter number fits your car.
We had a fantastic time spending a week with filled with celebration of love. Turns out we left for home just in time to avoid power outages, high winds and rain that moved into PEI later in the day. Another successful road trip under our belt.
Until next time….