Old Fashioned Cherry Bread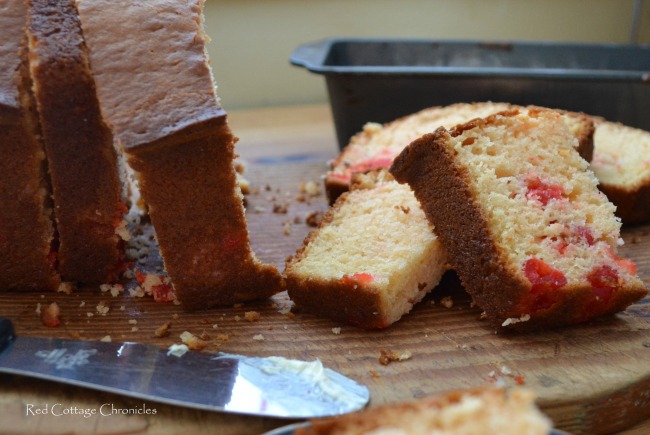 I really love Pinterest as a source for new recipes to try. But, every once in a while I love to go through my collection of old cookbooks to find a forgotten favorite.
Some of my favorite cookbooks are the simple spiral bound recipe books published by different Churches that were sold in an effort to raise funds for one project or another.
I mean where else can you find recipes called Scuffles, Spudnut Doughnuts or Fairbanks Favorite Casserole! Which, by the way, are on my radar to try. You just know they are tried and true recipes probably past down from one generation to the next.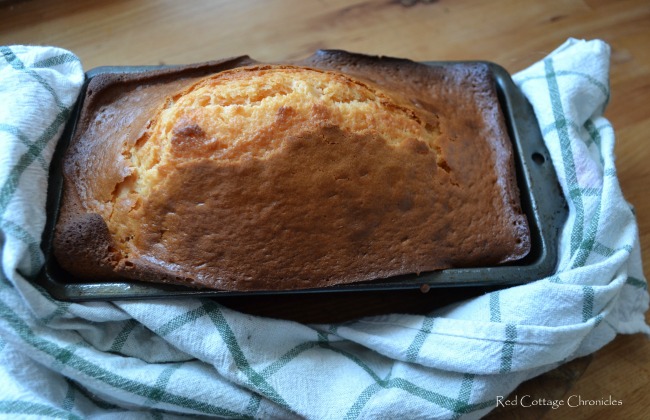 I found this recipe for Cherry Bread in just such a book. The cover is missing, but inside the front cover is a message from the Minister of the United Church in Meadowood.
I can just imagine how many church bake sales this cherry bread was sold at. Or maybe it was brought for a dessert at a pot luck dinner held in the church basement!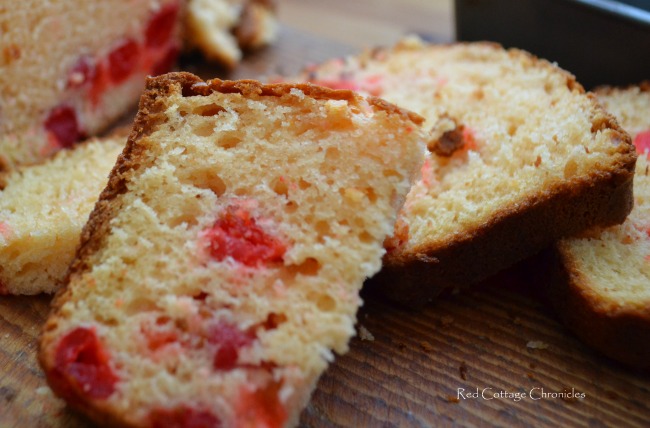 Although there is no author listed for this recipe, it does credit Westmount Park Church in Westmount, Quebec ,First United Church in Wetaskiwin Alberta, and Lakeburn United in Moncton, New Brunswick under the recipe. Seems it has been enjoyed from the east straight through to the west of Canada.
It is a simple, quick bread that took literally 5 minutes to throw together, mix and pour in the loaf pan. I was looking for a recipe to use up a jar of maraschino cherries I had sitting around. It also called for walnuts, but since I didn't have any I just omitted them.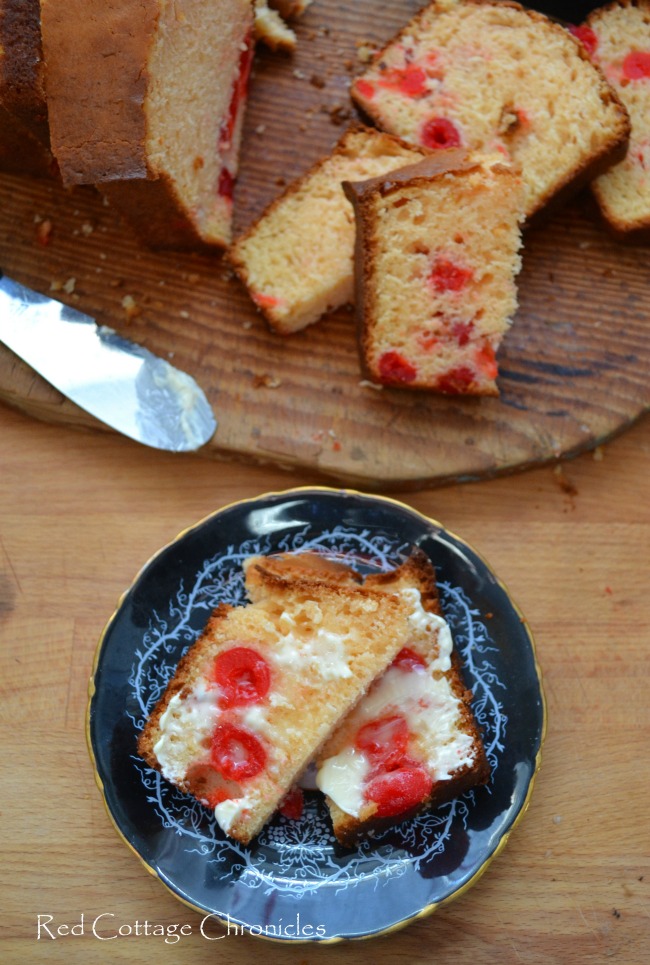 It still turned out sweet and delicious.
I really enjoyed it the second day with a cup of hot tea for breakfast. It has fruit, so I figured it qualified!
Until next time….
Maureen
Old Fashioned Cherry Bread
Prep time:
Cook time:
Total time:
Ingredients
2 cups all purpose flour
1 cup sugar
3 teaspoons baking powder
1/2 teaspoon salt
2 eggs
3/4 cup milk
3 tablespoon vegetable or canola oil
1/4 teaspoon almond extract
1/4 cup cherry juice (drained from cherries)
1 cup maraschino cherries
1/2 cup walnuts (optional)
Instructions
Preheat oven to 350 degrees and spray loaf pan with non-stick spray
In the bowl of electric mixer (if using) or a large mixing bowl sift together flour, sugar, baking powder and salt.
In another bowl whisk together eggs, milk, oil, almond extract and cherry juice.
Add wet ingredients to dry ingredients.
Mix on medium speed or very vigorously by hand until smooth.
Add the cherries and the nuts (if using) and stir to incorporate well.
Pour into prepared 8 1/2 by 4 1/2 inch loaf pan and bake for 60 to 70 minutes, until cakes tester comes out clean.
Remove from oven and allow to cool slightly before slicing.