Someone forgot to tell summer that I am ready for autumn!  Seriously.  We had a heat alert issued yesterday.  Do they not know that I want to bake.  I am ready for all that autumn baking brings.   There is nothing like the smell of nutmeg, allspice, pumpkin and caramel wafting through the house and welcoming family and friends.
While I wait for the heat to pass I thought I would do an autumn recipe round-up to share some of my favorites for fall!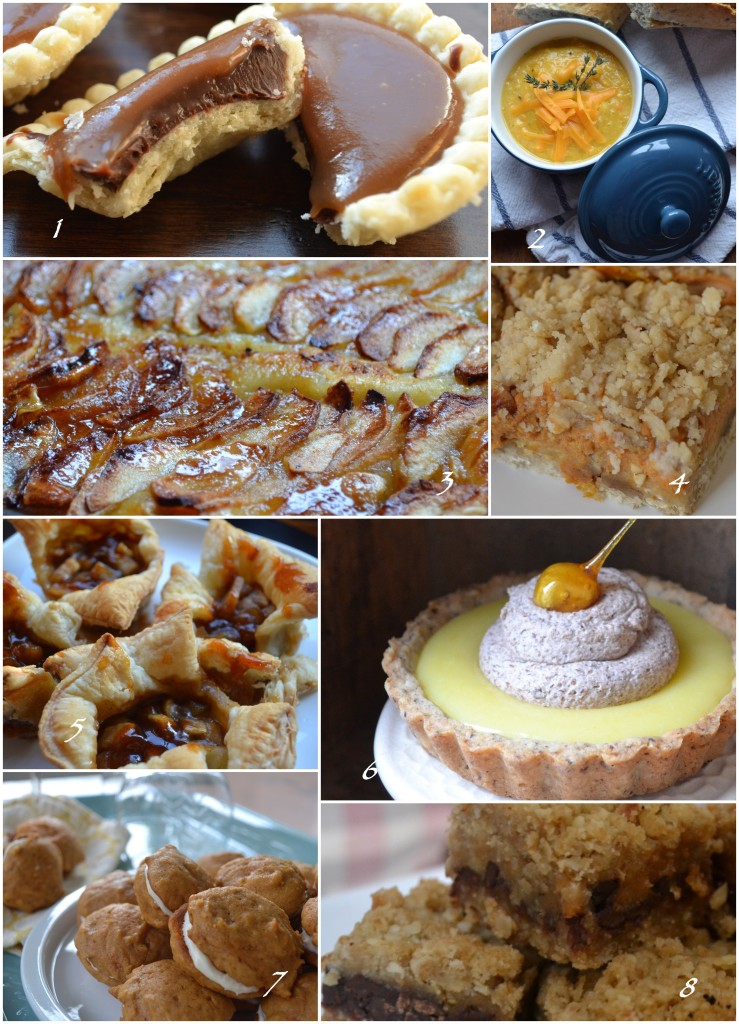 2.  Potato Soup
3.  Caramelized Apple Puff Pastry Tart
6.  Hazelnut Crust Orange Chocolate Tart
8.  Date Squares with a Citrus Twist
I feel a bit like Sesame Street.  "One of these things are not like the others…"   But I had just to include my favorite soup!
I have a busy weekend planned!  A picnic in the park.  A book signing with Chef Michael Smith.  And some really awesome old fashioned biscuits to bake.  I can't wait to meet you back here next week to share it all!
In the meantime, if you are looking for more recipe inspiration, check out my recipe index.  All past recipes organized alphabetically with photos. Makes finding what you are looking for super easy!
Don't forget to subscribe so you don't miss a thing!