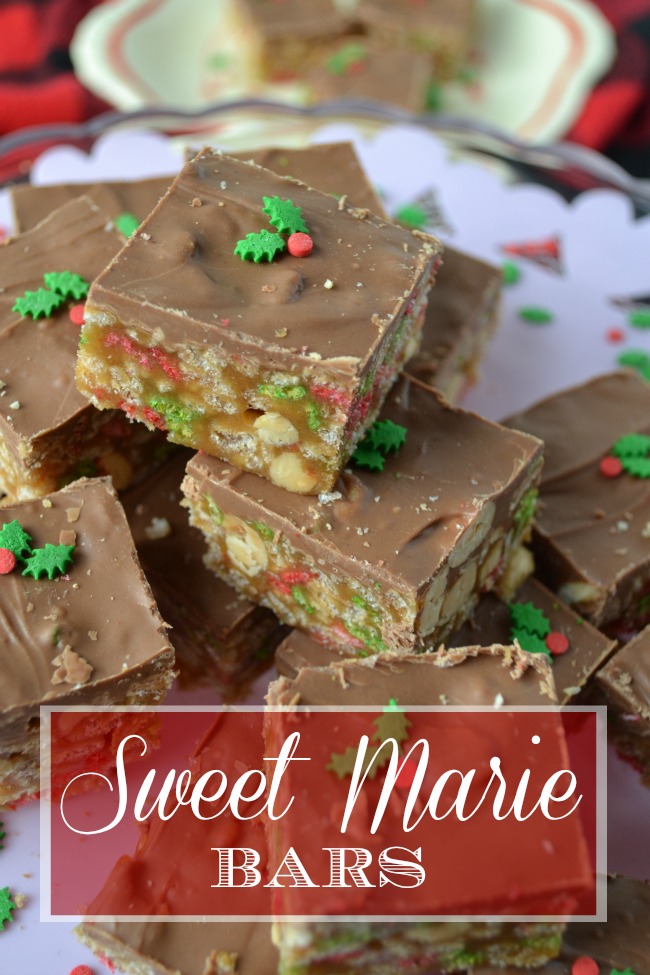 For some reason I find it really funny that we share a border with the United States and we travel pretty freely between each others countries, but there are over 10 kinds of chocolate bars we can only get in Canada! In fact we call them chocolate bars and in the US they call them candy bars! And did you know that we have one Italian chocolate confection here in Canada called Kinder Surprise Egg that is actually illegal to bring into the US?! I wouldn't dare try to smuggle one across the border!
(I know, it is puzzling what goes through my mind sometimes!)
Since we live a mere 10 minutes from the US border, we would often spend our weekends in the summer time at a campground south of Buffalo, NY called Rainbow lake (know known as Allegany Mountain Resort). They had so many fun activities for the kids, but the one they always looked forward to was Saturday night Candy Bar Bingo!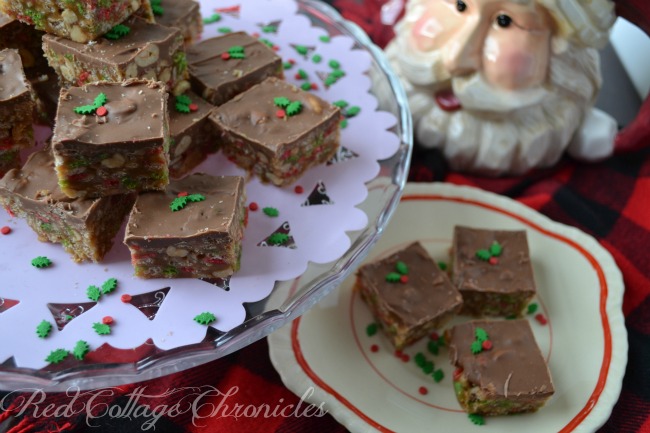 Instead of paying for their bingo cards with money, each card cost 1 chocolate bar. They would play several rousing games with prizes varying from 1 chocolate bar for a 1 line bingo to 3 bars for around the free or a letter X. The highlight of the night was always the Jackpot game!
One Saturday night one of our girls got lucky enough to win the Jackpot and we walked back to the camper with over 70 chocolate bars!! Lets just say there was lots of sharing.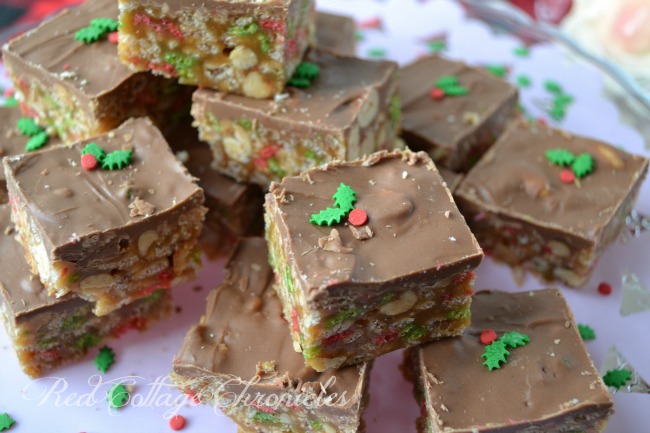 Equally excited for the Saturday night chocolate bar bingo games were all the US kids who would always remind us to bring our "Canadian Candy Bars" every week. The kids always wanted the Mr.Big bars and the Crunchie Bars. The adults wanted the Coffee Crisp!
One Canadian chocolate bar that I absolutely love is the Sweet Marie bar. A bit of caramel, a lot of crunchy bits and peanuts. Goodness in every bite. They kind of remind me of the US candy bar, Pay Day, which has finally made its way North of the border!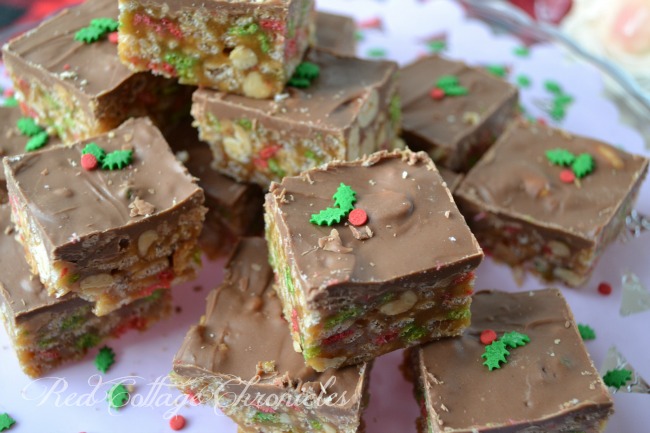 When I was flipping through some of my mom's old cookbooks I came across a recipe for Sweet Marie bars. While they are not technically chocolate bars, they have the same sweet caramel flavour and delightful crunch.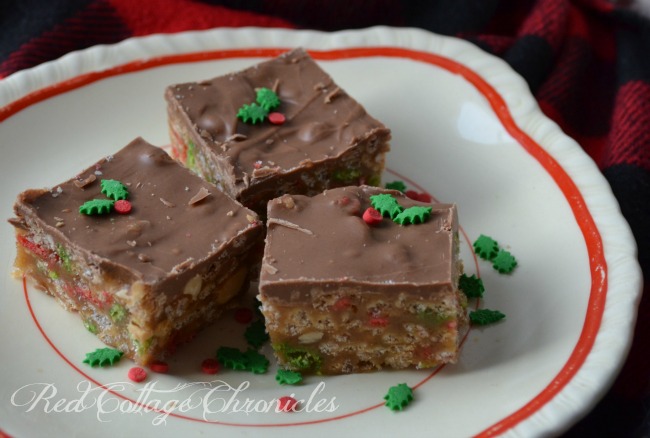 Since they call for a crisp rice cereal and the holidays are coming up, I opted for Holiday Rice Krispies and a few little holly leaves and berries to give them a festive touch.
The recipe makes a generous 9 x 13 pan and I was able to cut them into 48 bars. Perfect for a holiday cookie exchange. If you want to cut them into smaller bite size pieces you could easily get 60 or 70. They freeze well too!
Looking for other recipes inspired by a chocolate bar you can find on both sides of the border? You can find one right here!
Now tell me, what is your favorite Chocolate Bar? Or is it Candy Bar?
Sweet Marie Bars
Author:
Prep time:
Total time:
This is adapted from a recipe found in an older cookbook called "Banking On Food" published as a fundraiser by Scotiabank
Ingredients
1 cup brown sugar, lightly packed
1 cup golden corn syrup
1 cup creamy peanut butter
1 cup salted peanuts
4 cups Holiday Rice Krispies Cereal
1 cup chocolate chips
1 cup butterscotch chips
Instructions
Line a 9 x 13 baking pan with parchment paper or non-stick spray and set aside.
Combine brown sugar, corn syrup and peanut butter in a saucepan. Melt over medium heat, stirring often until smooth and creamy. DO NOT BOIL.
Transfer melted mixture to a large mixing bowl. Add the peanuts and Rice Krispies and gently fold in with a spatula until well combined.
Press mixture evenly into the prepared pan and set aside.
In a double boiler combine the chocolate and butterscotch chips and heat until melted. Spread over the Krispie mixture in the pan to cover completely.
Refrigerate until chocolate topping hardens. Remove from fridge about 20 minutes before slicing with a sharp knife into either 48 generous sized squares. Or, you can cut them small and yield about 70