Sgroppino – An Italian Cocktail
Cocktails anyone? Today marks the beginning of a six week series featuring some of my favorite summer cocktails. Join me myself and a few of my best blogging friends and every Saturday through July 14th for loads of yummy summer refreshments! You will find all the links at the end of this post. But, lets start at the beginning shall we! I am kicking off this series with what I think is sunshine in a glass! A lemon cocktail called Sgroppino.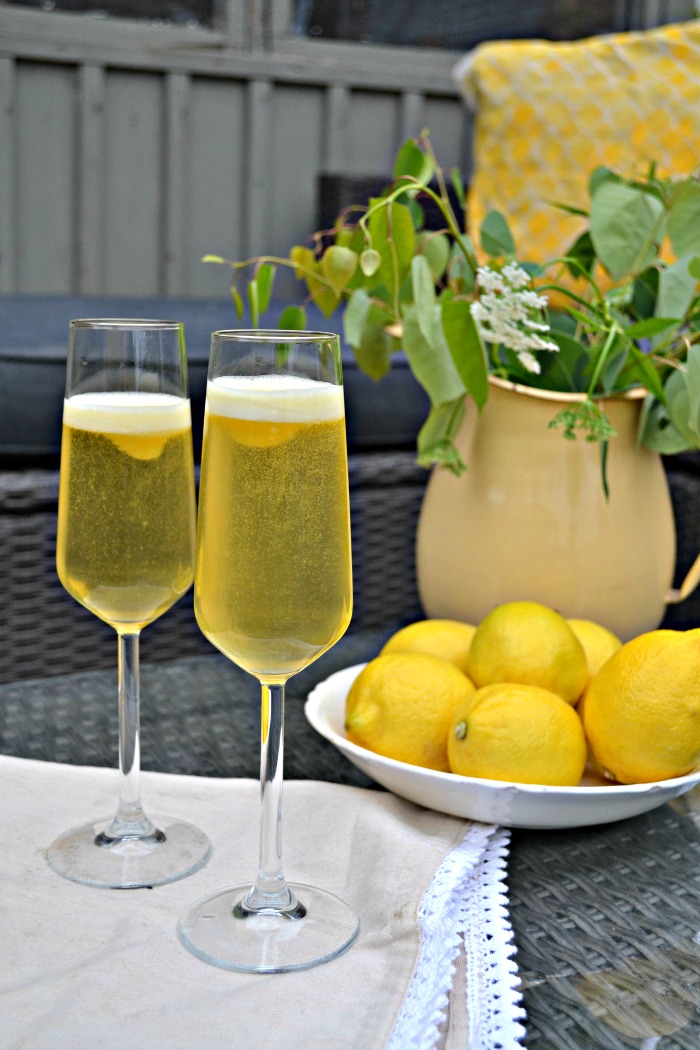 If you ask me, when it comes to summer flavors lemon is at the top of the list. I love a tall cold glass of fresh squeezed lemonade on a hot summer day. This refreshing lemon cocktail takes just a minute to prepare and with only 4 ingredients.
Considered a dessert cocktail, the recipe I am sharing today comes from the folks at Nielsen-Massey. I was delighted when the sent me a bottle of their Organic Pure Lemon Extract to try in any recipe I like, and was welcome to use one of their own. As soon as I saw the recipe for this yummy lemon cocktail made with Prosseco I knew I had a winner!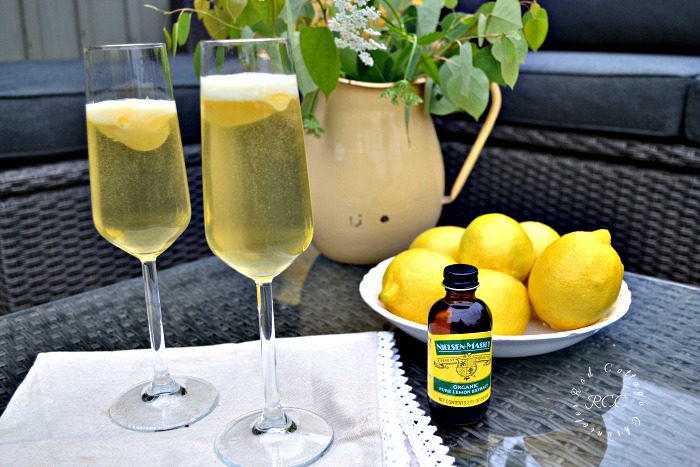 Not only does it get a refreshing lemon flavor from the pure lemon extract, but it is topped with a little scoop of lemon sorbet! Need I say more! The bubbles from the prosecco, the tart lemon extract and the sweet lemon sorbet makes for a heavenly end to a warm summer day.
To add a little extra lemon sparkle you can rub the rim of each glass with a bit of the pure lemon extract and dip in course sugar before preparing!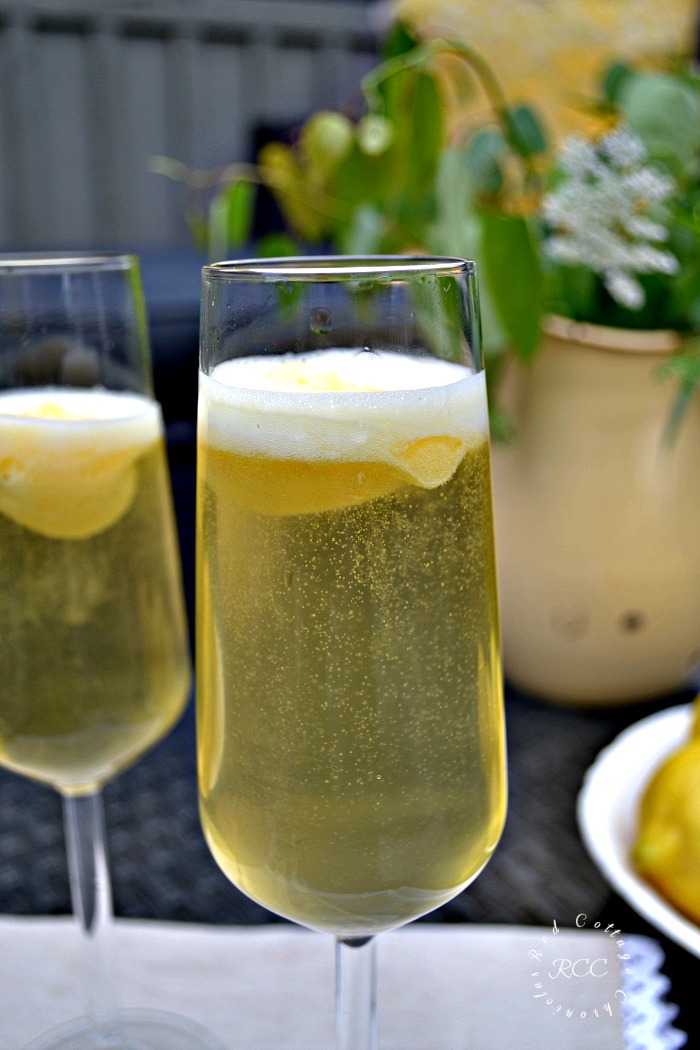 Sgroppino Lemon Cocktail
5 ounces Prosecco or other sparkling wine
1 tablespoon Vodka
4 drops Nielsen-Massey Pure Lemon Extract
1 small scoop lemon sorbet
Pour wine, vodka and extract into a champagne glass. Top with a small scoop of lemon sorbet. Enjoy responsibly!


You could easily make this a non-alcoholic cocktail by using a sparkling non-alcoholic wine and omitting the vodka, and adding an extra drop or two of extract. It is just as delicious as the "hard" version!
You might also enjoy this Strawberry Ice Wine Martini. Another favorite summertime cocktail!
Until next time….

Are you ready to be refreshed? Lets see what my blog mates have been whipping up to start this summer cocktail series! Scroll down for all the links!


Berry Sangria from Happy Go Lucky • Lemon Sgroppino from Red Cottage Chronicles * Strawberry Lemonade Vodka Freeze Pops from Weekend Craft • Strawberry Shortcake Daiquiri Create & Babble
Frozen Pineapple Daiquiri from Creative Ramblings • Caballo de Mayo the best tequila cocktail – Upright and Caffeinated
​​​​​​​Lemon Drop Martini from Our Crafty Mom • Sparkling Cherry Lime Cocktail from A Turtle's Life for me