Who doesn't appreciate an edible gift? I know I sure do. Join me and my favorite foodie blogger friends as we share some of our favorite recipes for edible gifts!
I am already busy planning my Christmas gift list. Our immediate family is rather small and with the exception of our cute-as-a-button new great-nephew, our entire gift list is adults! Not including our girls, we have only 11 people to buy for. Mom, brother, sister & BIL, one Aunt, and three nephews and their significant others!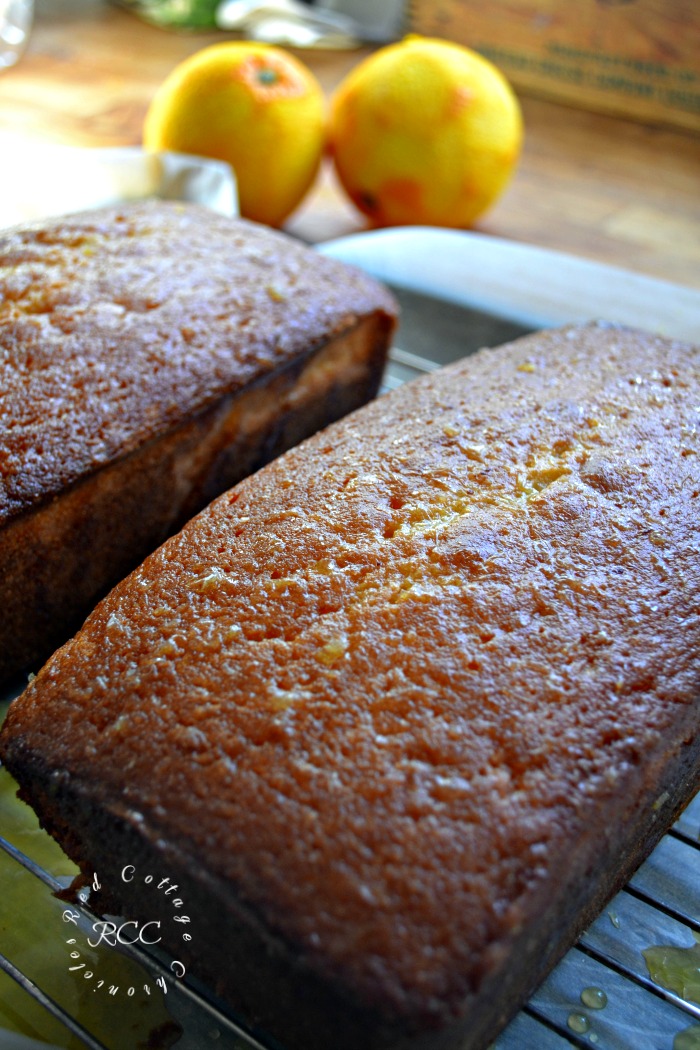 How fun would it be to include a little package of homemade candied pecans tied on top of the gifts you are giving to family this year! Or, maybe a bottle of homemade vanilla to go along with a kitchen themed gift.
There are a few others that we like to gift a little something to as well. Edible gifts are perfect for those people on your list that you don't necessarily know really well. You may not know this person on a very personal level, and often these people receive several gifts so giving them something they can consume is the perfect fit.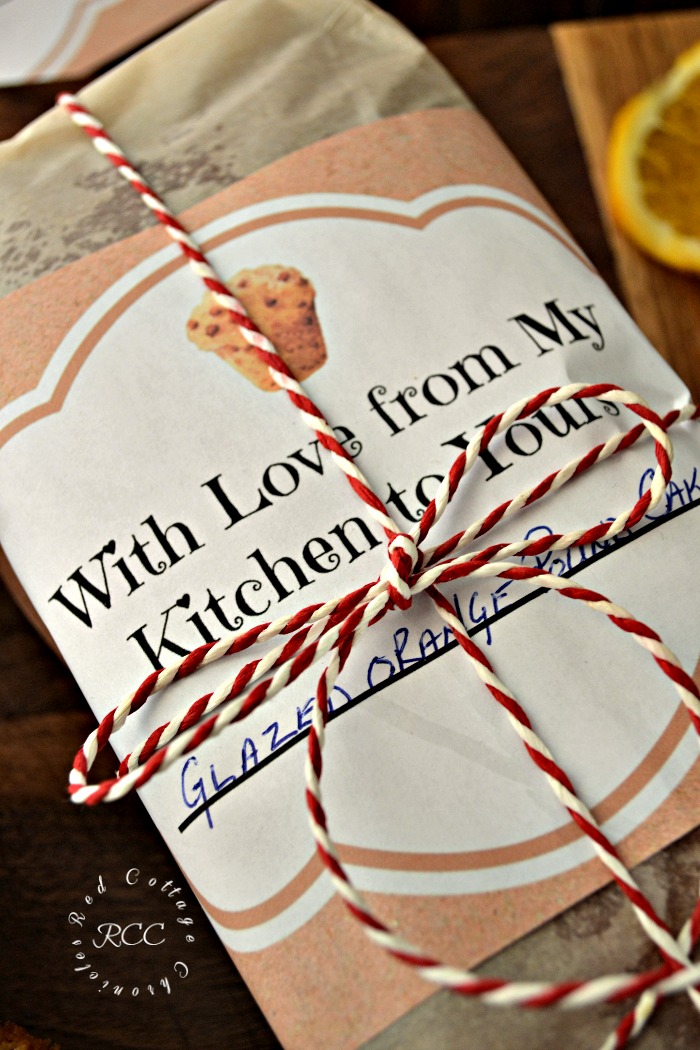 I know that my aunt, who is in a nursing home, likes to gift the staff on her floor a big homemade cookie tray. Between those of us in the family who are able bakers, we can put together a nice tray of treats that they can enjoy while working their shifts through the holidays.
Your list might include:
teachers
an especially helpful secretary at your doctor's office
your hair stylist
co-workers
clergy
hostess' gifts when attending holiday parties
One of my favorite edible gifts to give is a fresh baked pound cake or sweet bread. Two favorites are orange pound cake and cranberry orange walnut bread. Loaded with fruit and nuts, and infused with an orange syrup this cranberry orange walnut bread is moist and delicious. This recipe makes two big loaves at a time with ingredients I usually have on hand.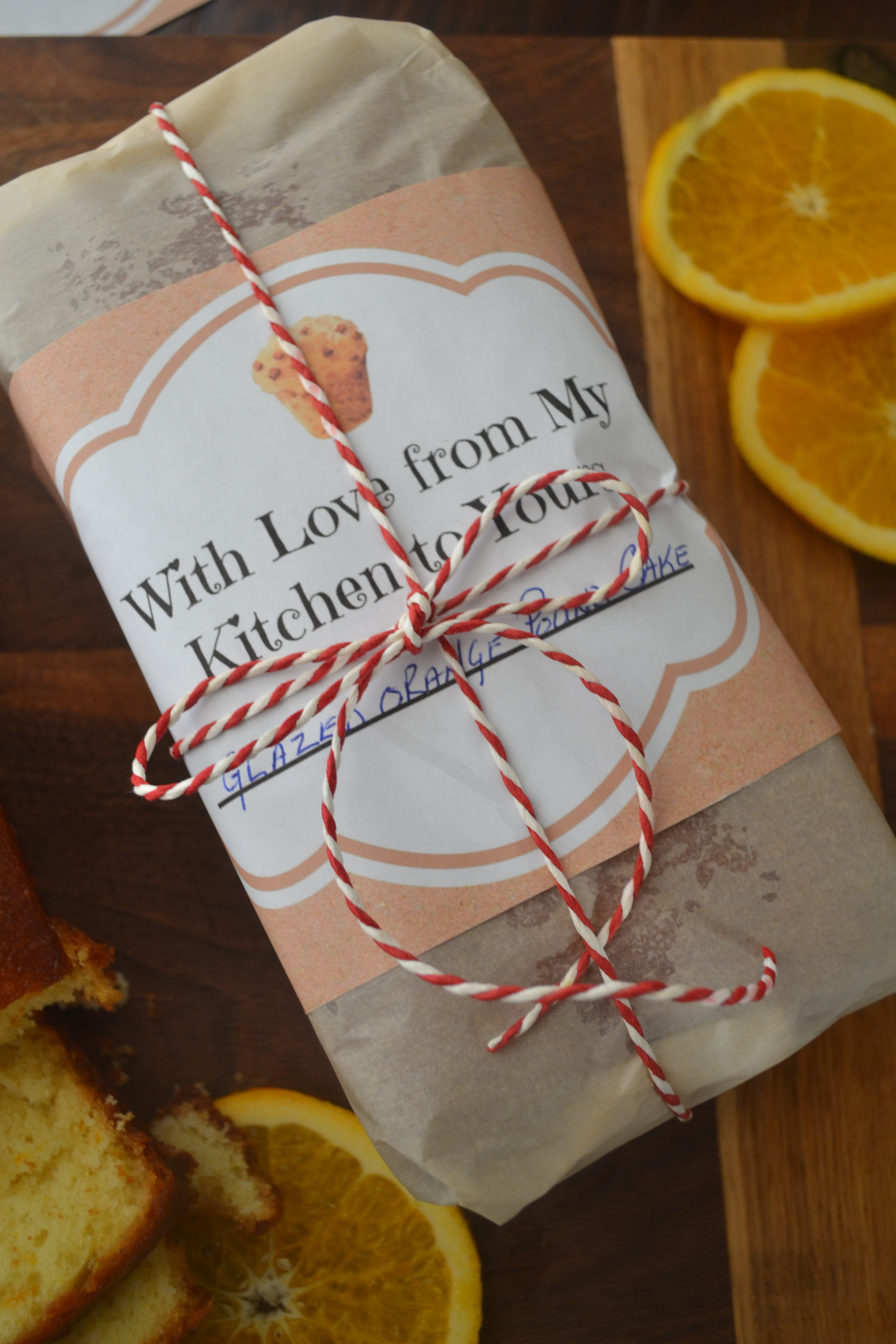 After the loaves are completely cooled, I wrap them in plastic wrap to help keep them fresh. Then I add a band of parchment and a "made with love" printable label. (Which you can download here)! I slip the loaves into festive cellophane bags and tie them closed with ribbon or string.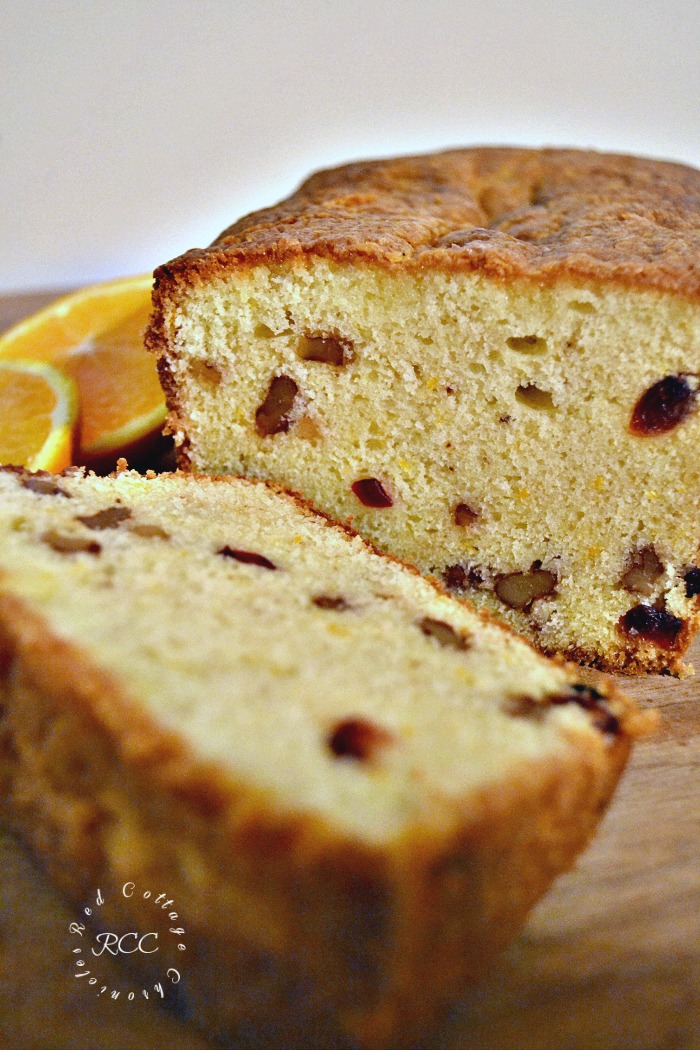 If baking isn't your thing, why not give cookies in a jar! Just layer the ingredients into a mason jar and voila!
Check out these recipes for even more edible gifts below. You might just want to "gift" some of these to yourself! Oh, and don't forget to scroll down for my recipe!
Until next time…..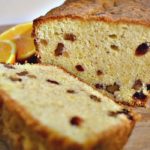 Cranberry Orange Walnut Bread
2017-11-07 16:16:15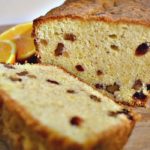 Ingredients
1 cup butter, room temperature
2 1/2 cups sugar, divided
4 large eggs
grated zest of 2 large oranges
3 cups all purpose flour
1/2 teaspoon baking powder
1/2 teaspoon baking soda
1 teaspoon salt
3/4 cup orange juice, divided
3/4 cup room temperature buttermilk
1 teaspoon vanilla
1 cup chopped walnuts
1 cup dried cranberries
Instructions
Preheat oven to 350 degrees. Spray two loaf pans with non-stick spray and line bottom and up both sides with parchment paper. Set aside
In the bowl of electric mixer cream together the butter and 2 cups of the sugar. Mix on medium high for 3-5 minutes, until mixture is light and fluffy.
Add eggs, one at a time, mixing to incorporate between each addition.
Add orange zest and mix to combine.
In a separate medium bowl sift together flour, baking powder, baking soda, and salt.
In another bowl combine the buttermilk and 1/4 cup orange juice.
Alternately add the flour and the buttermilk mixtures to the butter/sugar mixture, beginning and ending with the flour & mixing between each addition.
Stir in cranberries and walnuts.
Divide the dough between the prepared loaf pans, and bake 50 to 60 minutes or until toothpick inserted in the centre comes out clean.
Cool in pans for 10 minutes.
In a small saucepan heat remaining 1/2 cup sugar and 1/2 orange juice until sugar is completely dissolved.
Remove from pans and place on a rack over a baking sheet. Pour orange syrup evenly over the loaves, brushing to completely cover the top and run down the sides.
Allow to cool completely and wrap tightly in plastic wrap.
Red Cottage Chronicles https://www.redcottagechronicles.com/