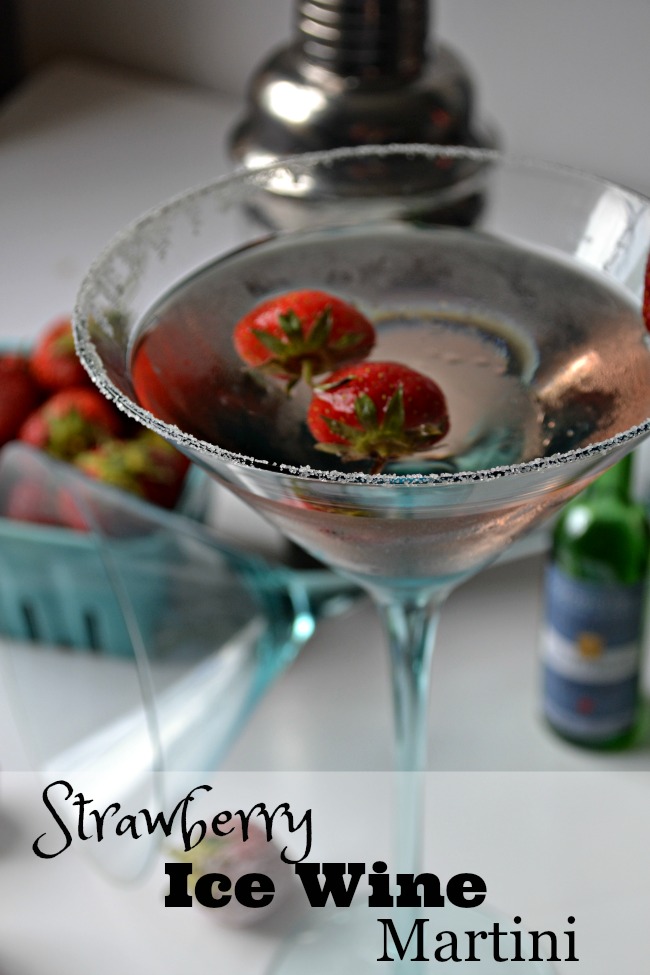 Welcome to week two of our summer drink series. Strawberry Ice Wine Martini is my summer drink of the week! If you missed last weeks Summer Sippers recipes you can find them here.
We are celebrating Canada Day today and wouldn't you know it, I am saddled with a head cold! I am not going to let that stop me from enjoying a gorgeous day out and about partaking in all the activities going on in Niagara this weekend. Fireworks in the vineyard is sounding pretty good for tonight!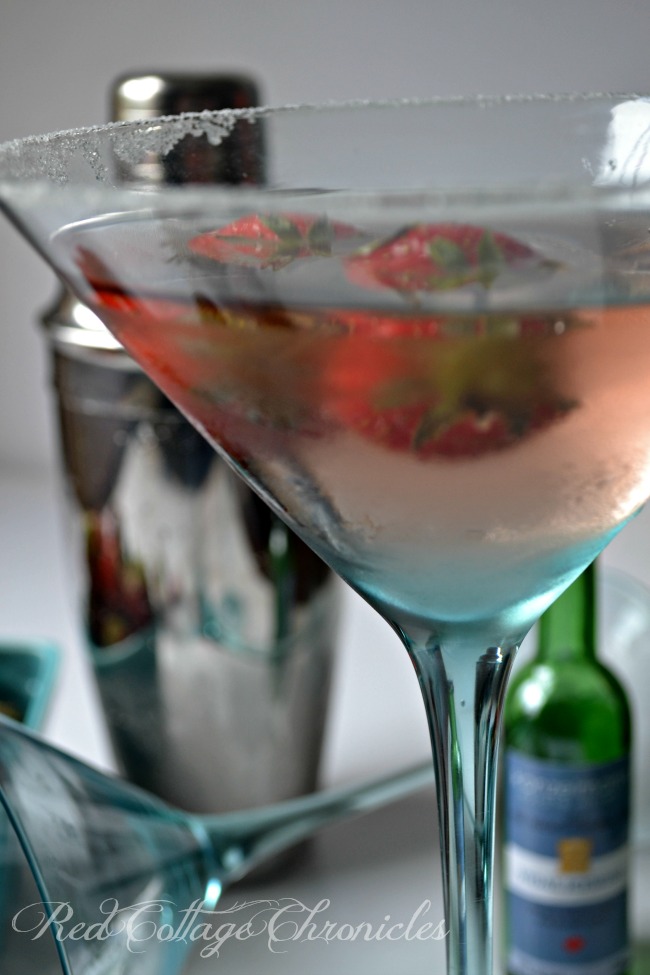 I have mentioned before I am lucky to live in the heart of wine country, not to mention the worlds largest producer of ice wine thanks to our consistently freezing winters. And when it is 40 degrees with the humidity in the summer in Ontario, what better way to cool off than to enjoy a beverage made from grapes harvested right in our own backyard at temperatures below -10 degrees!
Icewine (has it is known in Canada – no space) is super sweet so it makes the perfect "dessert" after a summer meal. If I am not mixing up a cocktail with ice wine, I am drizzling it over ice cream. So good!
If you ever plan to visit Niagara On The Lake, the summer is amazing, but come January the Icewine Festival is in full swing. An event that draws thousands of people from all over North America.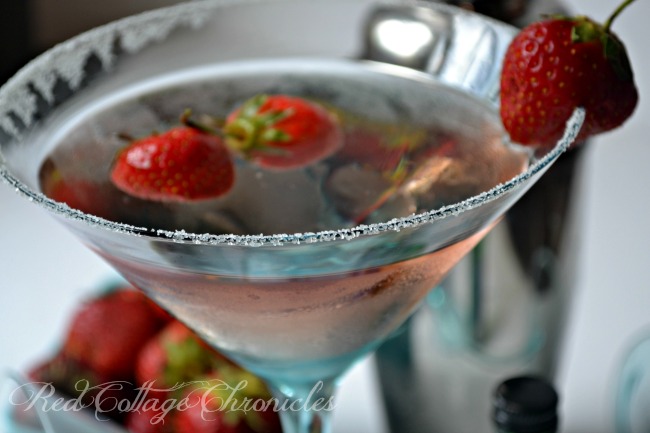 Icewine isn't just for drinking. It is always great for baking sweet treats. It makes a delicious cheesecake, and these apricot icewine cupcakes are divine!
In this strawberry ice wine martini, I blended an ounce of ice wine, 1/2 ounce of Vodka and 4 ounces (give or take) of Strawberry Ziffendel. Toss several ice cubes into a martini shaker. Add ice wine, vodka and ziffendel. Shake, and strain into a martini glass rimmed with a bit of ice wine and dipped in sugar. Toss in a frozen strawberry or two to keep your drink cool and add some extra strawberry flavour.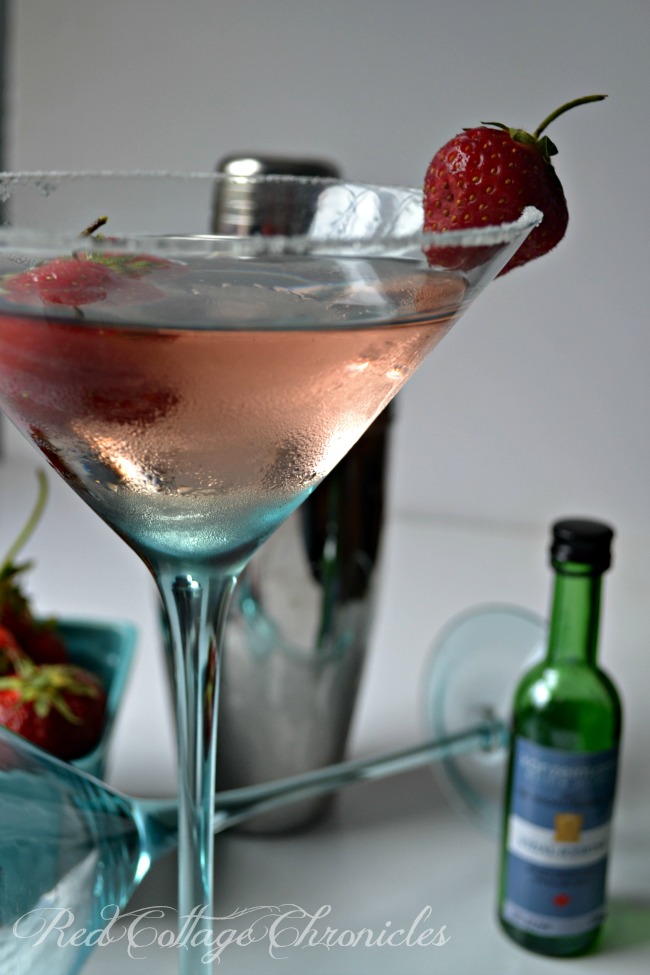 In fact, we are all sharing summer beverages that feature strawberries this week. Be sure to scroll down and click on each and every Summer Sippers recipe. Everything from Strawberry Lemonade to Strawberry Banana Pina Colada to keep you cool all summer long!
Until next time….

Strawberry Banana Pina Colada from Create and Babble
Frozen Strawberry Margarita from Ivy Bell Floral
Strawberry Basil Sparklers from Two Purple Couches
Strawberry Lemonade Fizz from Weekend Craft