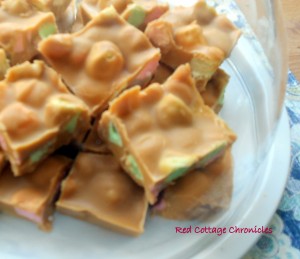 These simple no bake squares are an absolute favorite around our family. No one has any idea what the real name of these squares are, we only know that my Grammie made them for my Grampie all the time as they were his favorite. The recipe was passed to my mom who continues to make them, but usually only at Christmas, which makes them a special treat. Even though it is a super simple recipe I could not make them quite as good as my mom, but I think we figured out why today! I could never get the chips to blend nicely with the peanut butter despite following the directions exactly. They seemed to separate and not stick nicely to the marshmellows. They always tasted okay, but didn't look very appetizing. I invited Mom up to help me make these today to see if she noticed what I might be doing wrong. I mean when you see how easy these are you will wonder how I could you screw them up! It turns out I wasn't using authentic Chipits butterscotch chips and this appears to be the secret to getting them just right! No more butterscotch chips from the bulk food store for me.
So today, under Mom's watchful eye, I made these absolutely perfect today….using Chipits brand butterscotch chips. Or maybe it was just because Mom was in the kitchen with me!
You will need an 8 inch square pan, peanut butter, butterscotch chips, butter and colored mini marshmellows.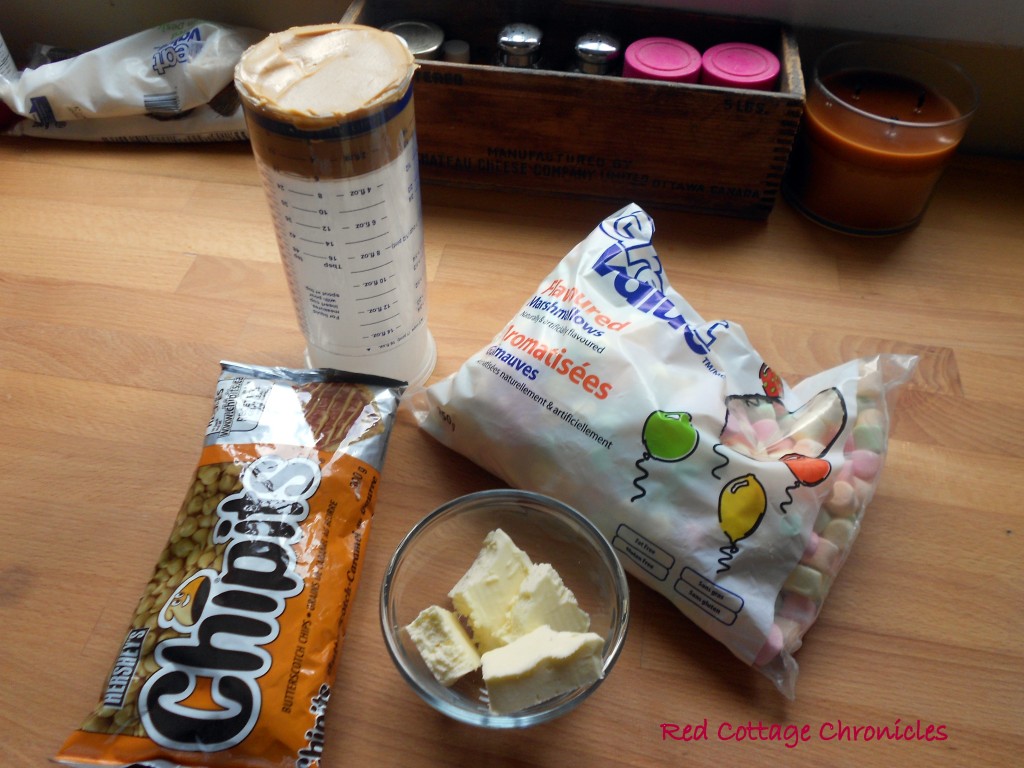 Add 1 pkg Chipits brand butterscotch chips, 1/2 cup peanut butter, and 1/4 cup butter to a microwave safe bowl. Heat on high in the microwave for 1 minutes. Remove from microwave and stir until completely melted.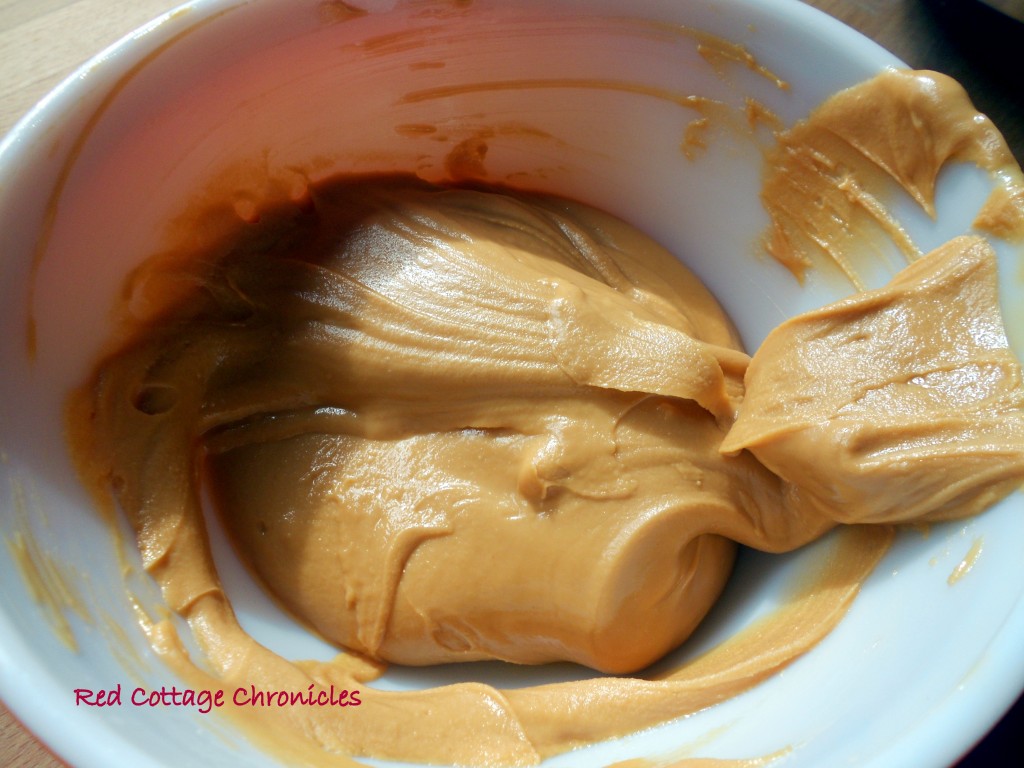 Add 1 1/3 cup marshmellows and stir until combined and marshmellows are well coated.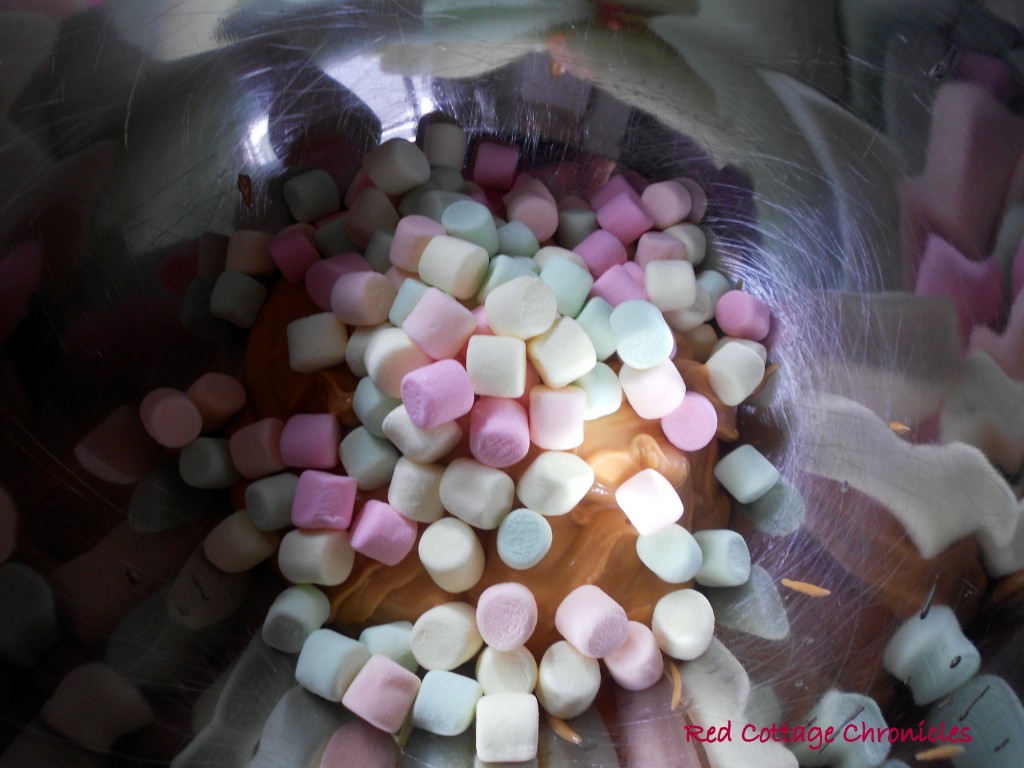 Spread mixture into 8 inch square pan and refrigerator and until firm.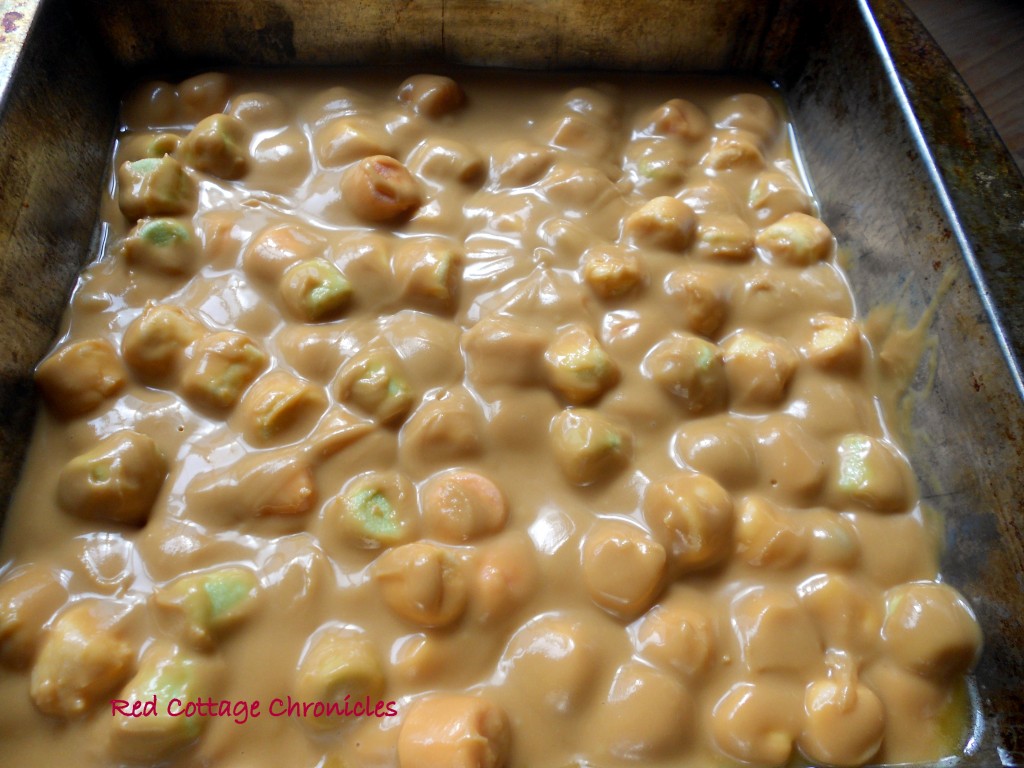 Cut into what ever size pieces you wish. I cut mine into 25 squares.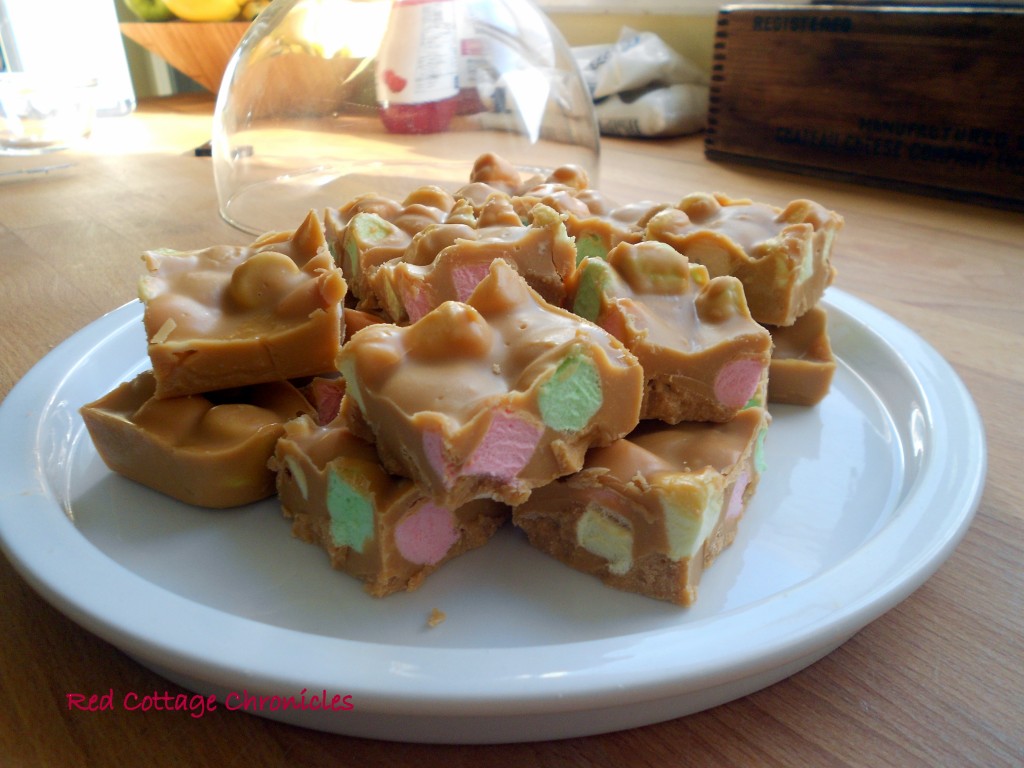 Enjoy
Tune in tomorrow for…. chewy oatmeal chocolate chip cookies!
Grampie's Favorite Squares
Prep time:
Total time:
Ingredients
1 pkg Chipit butterscotch chips (or other quality butterscotch chips)
1/2 cup peanut butter
1/4 cup butter or margerine
1 1/3 cup mini colored marshmellows
Instructions
Spray and 8 inch square cake pan with non-stick spray.
In a microwave safe bowl add peanut butter, chips and butter.
Microwave on high for 1 minute and then stir until mixture is completely melted.
Add marshmellows to peanut butter mixture and mix until well combined.
Spread into cake pan and refrigerate until very firm.
Cut into squares sized to your liking.