Welcome!  If you are new here you have stopped in at the perfect time!  This week as been a hub of activity.  Monday was the kickoff of my Christmas baking week, where I shared my recipe for Empire Cookies.  Tuesday I shared my Christmas tablescape as part of a fabulous blog hop of very talented home décor bloggers.  Today we continue baking with an old family recipe for Coconut Cherry Snowballs.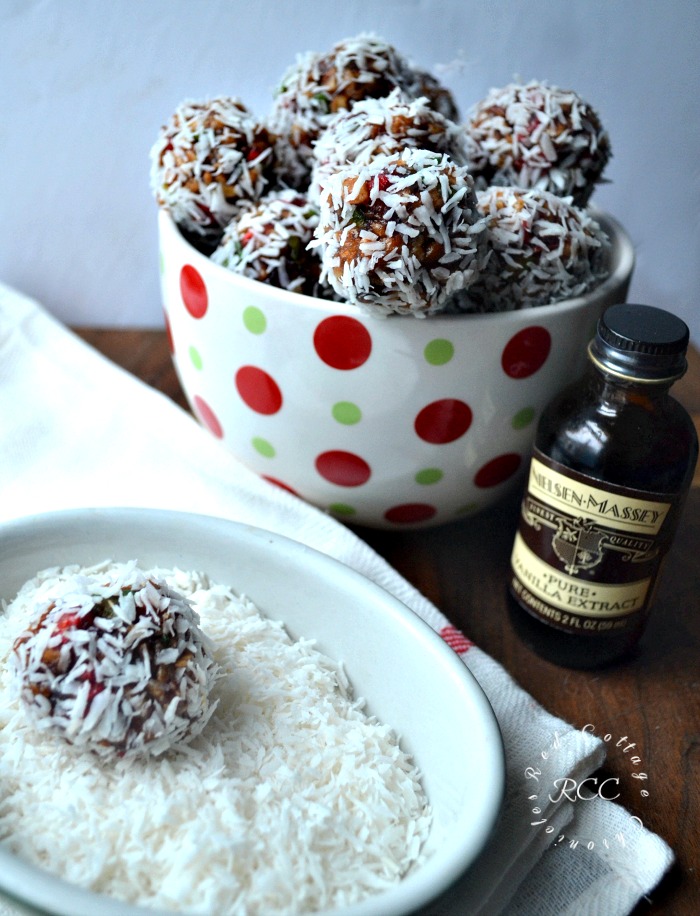 And it's only Wednesday!!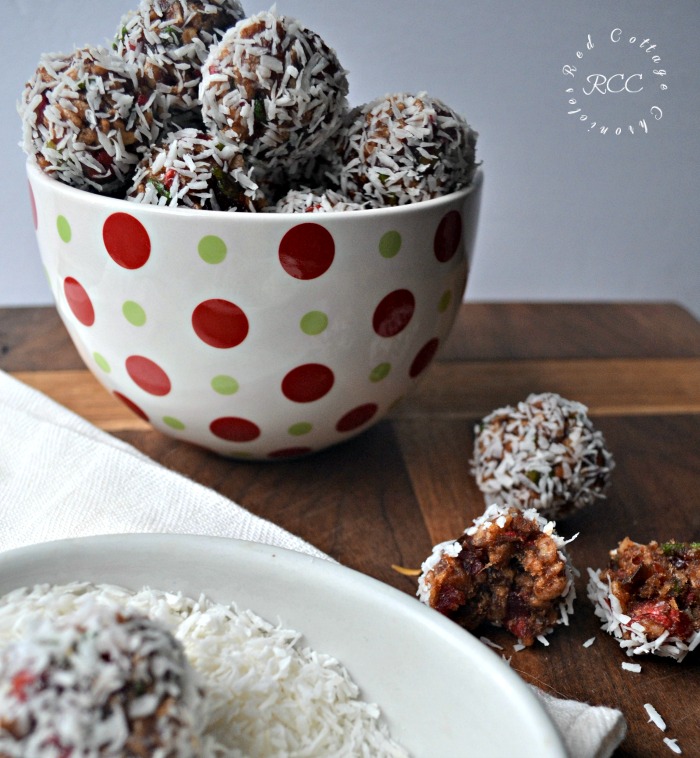 Being in the kitchen and baking at Christmas time has long been one of my favourite things about the holidays.
Several years ago, my mother and I started a fund raising effort for our Church selling Christmas Cookie trays to fellow parishoners of our small church, but it quickly morphed to orders for over 100 trays each year!  Each tray had 4 dozen cookies including a wide selection of seasonal favourites.  That is a lot of baking!
It got to be too big a job and since our parish was being reviewed for closure, that fundraiser was put on the shelf.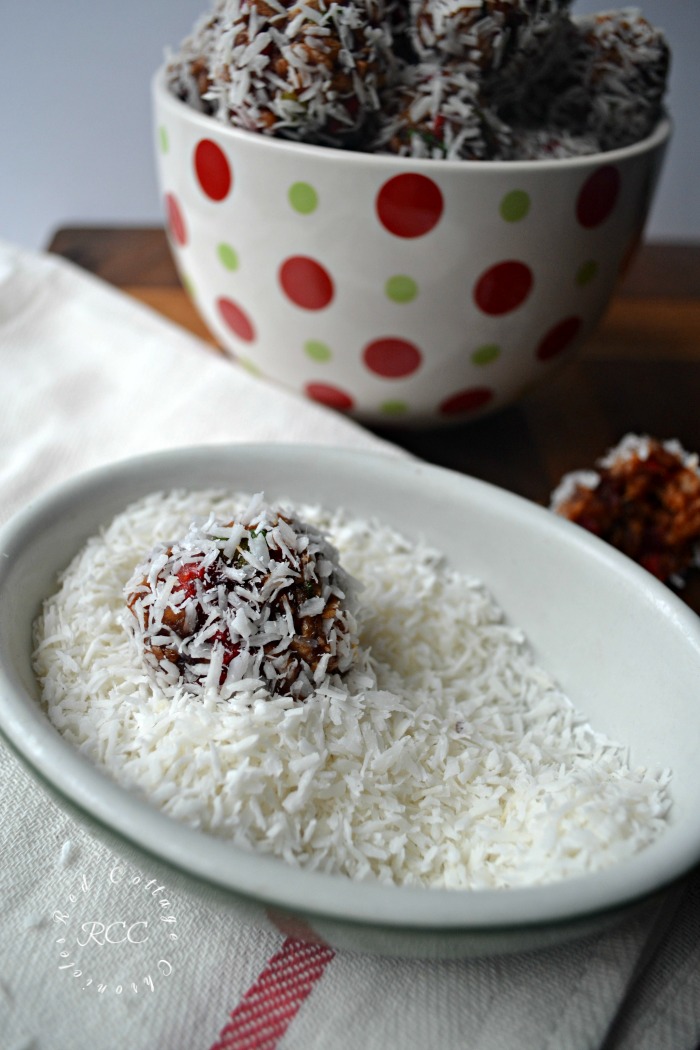 I have to admit I was glad to be back baking for just my family and friends, as I am sure all the volunteer bakers were! We never expected it to get that big, but we had a great bunch of ladies with years of experience and family recipes that made our cookie trays outstanding!
Coconut Cherry Snowballs is a recipe passed down from my mom. It is a no-bake recipe, which I love because I can make them while another recipe is in the oven! All you need is one pot and a free burner on the stove.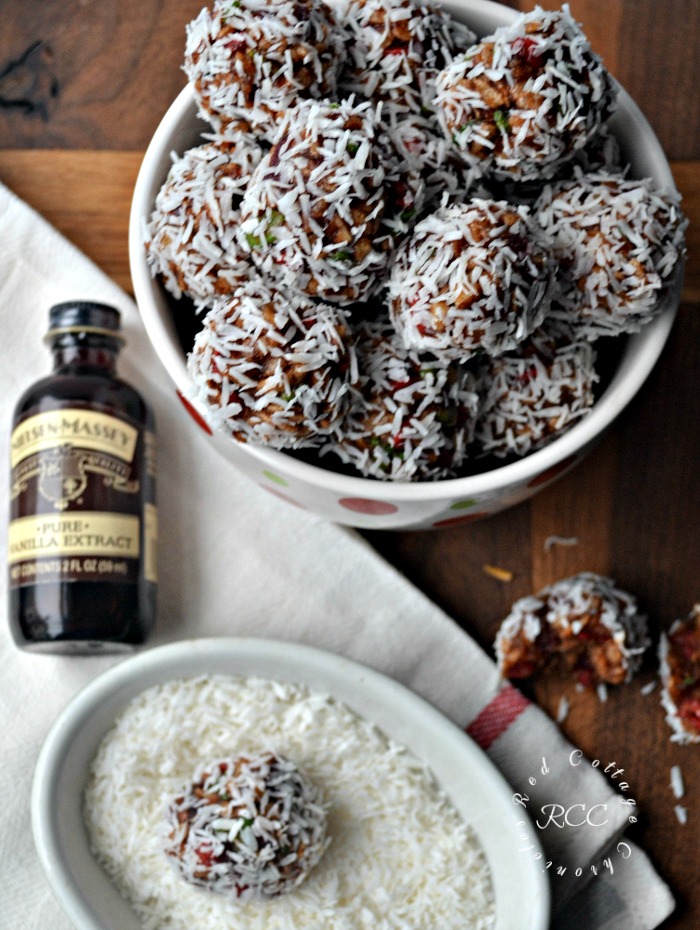 This sweet, chewy snowball is loaded with dates, pecans, cherries, and crispy rice cereal, and pure vanilla, all rolled in sweet coconut.
Given it has dates and nuts, it is almost health food!!
I roll mine quite large and the recipe yielded about 2 dozen, but if you roll them a bit smaller you can get about 3 1/2 dozen from one recipe.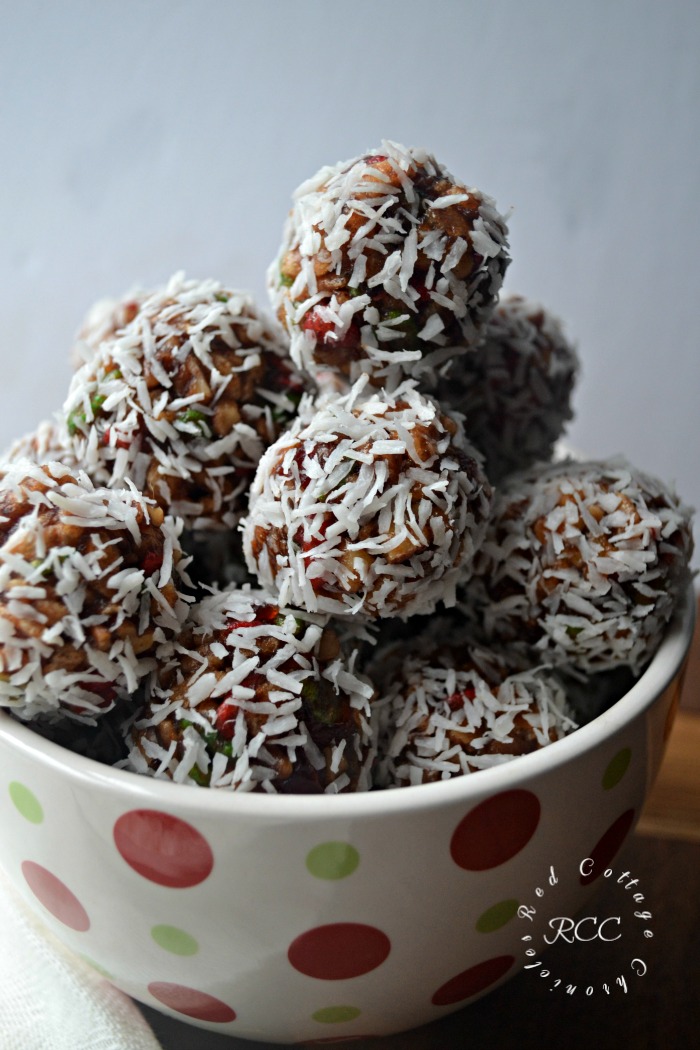 I have been using Nielsen-Massey vanilla for years, so I was delighted when the sent me a bottle to help with the preparation of my recipe today. I have tried other brands, but always go back to theirs. It is the only one that as soon as I open the bottle it smells like I have just cut into a fresh vanilla bean to scrape out the seeds!
Using quality ingredients always results in a better finished product in my opinion!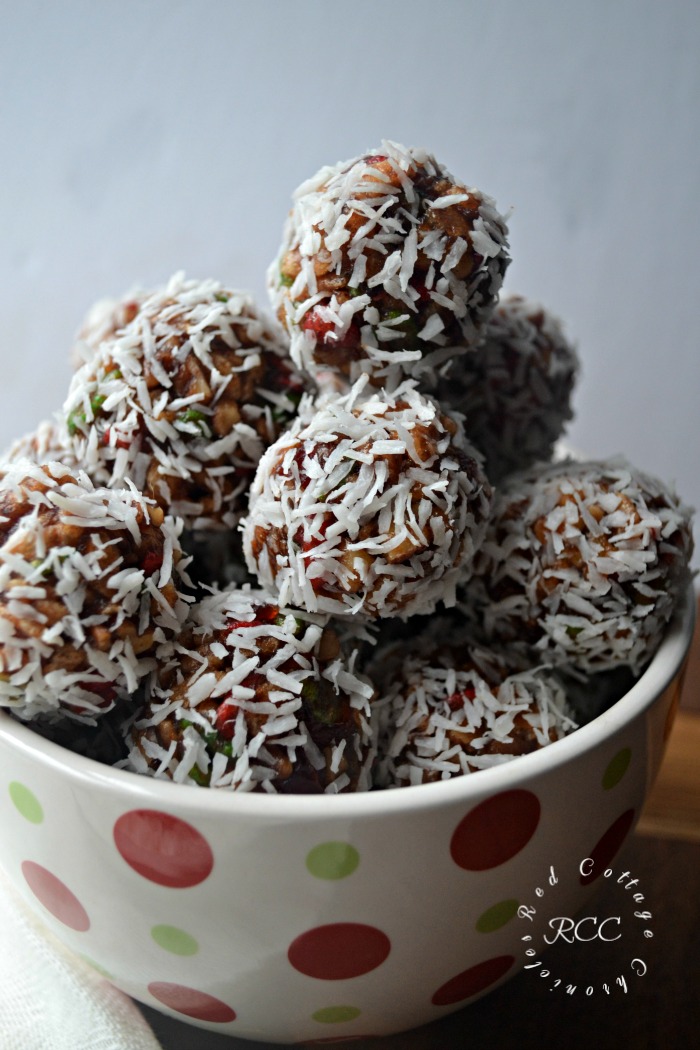 Coconut Cherry Snowballs
2017-12-05 15:26:54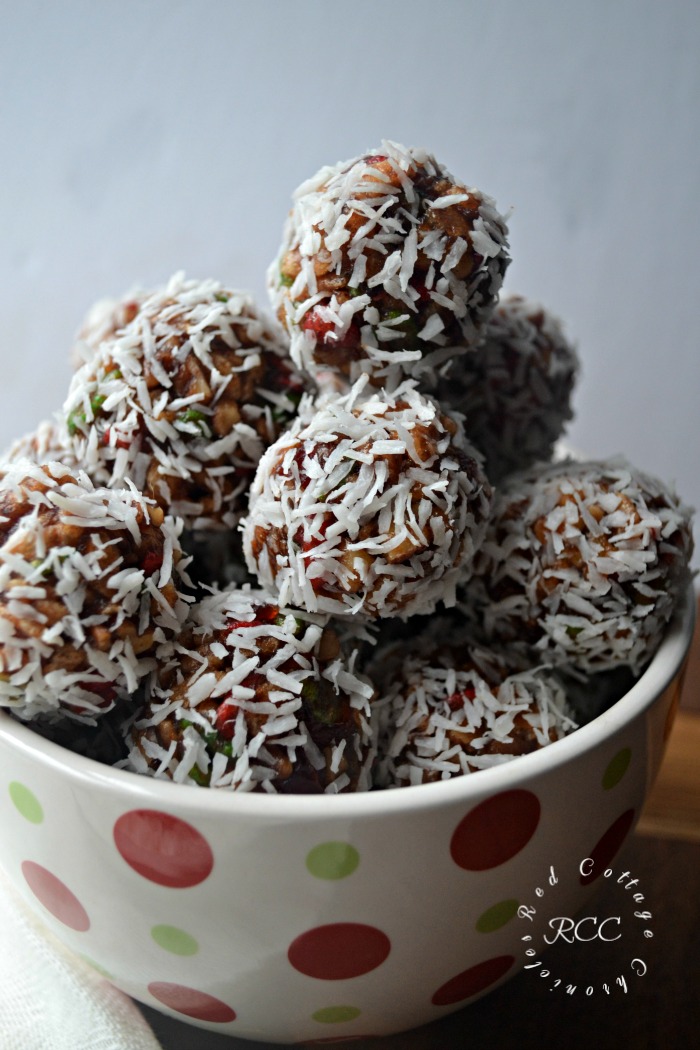 Ingredients
1/2 cup chopped maraschino cherries
1 cup chopped dates
1 cup brown sugar, lightly packed
1 cup chopped pecans
1 egg, beaten
1/2 cup butter
1 teaspoon pure vanilla extract
2 1/2 cups krispy rice cereal
1/2 cup sweetened shredded coconut
Instructions
In a large saucepan combine cherries, dates, brown sugar, pecans, egg and butter. Bring to boil over medium heat, stirring often. Reduce heat to low and simmer for 10 minutes, stirring often.
Remove from heat and add vanilla and cereal, stir to combine.
Set aside to cool for 15 minutes.
Roll into small, bite sized balls and roll in coconut. Place on cookie sheet and chill in the refrigerator over night.
Tips
Spray your clean hands with non-stick spray when rolling the balls to prevent the mixture from sticking.
Best stored layered between sheets of waxed paper either in the refrigerator or freezer
Red Cottage Chronicles https://www.redcottagechronicles.com/