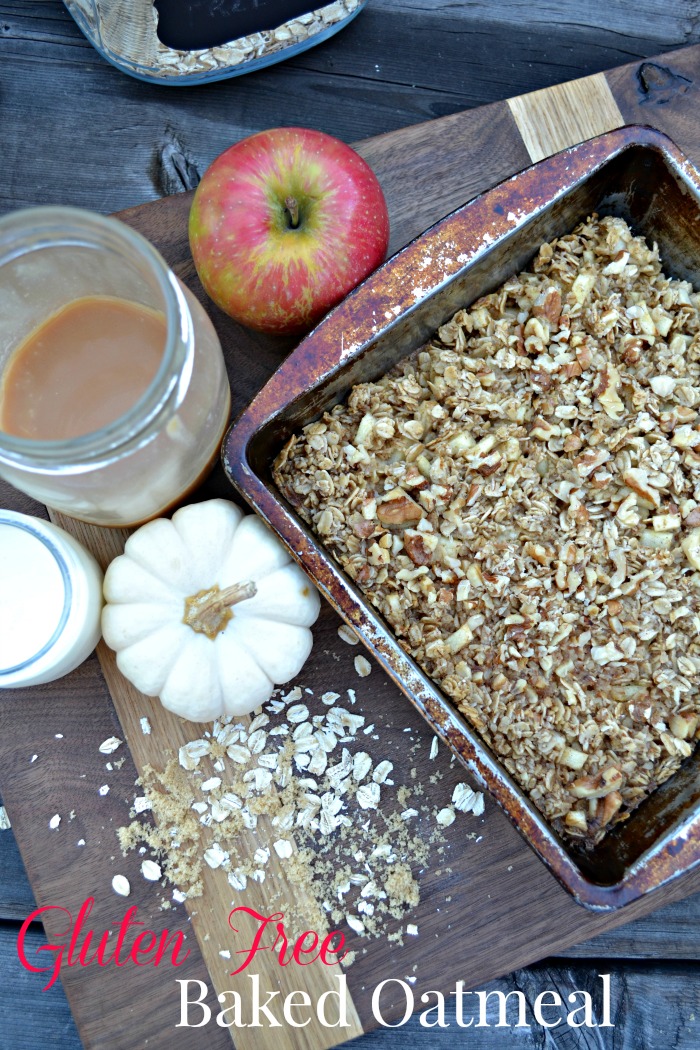 Welcome to another edition of Taste of Home Tuesday! I am delighted to have 3 lovely Taste of Home Volunteer Food Editors joining me today.
In case you are new to Taste of Home Tuesdays, let me give you a bit of background. As a volunteer field editor (VFE) for Taste of Home one of our duties is to prepare and review recipes from their website, as well as their various publications. To help keep on track every Tuesday myself and a few other VFE's will pick a recipe, prepare it for our families and submit our honest review. Of course we include a link to the recipe too!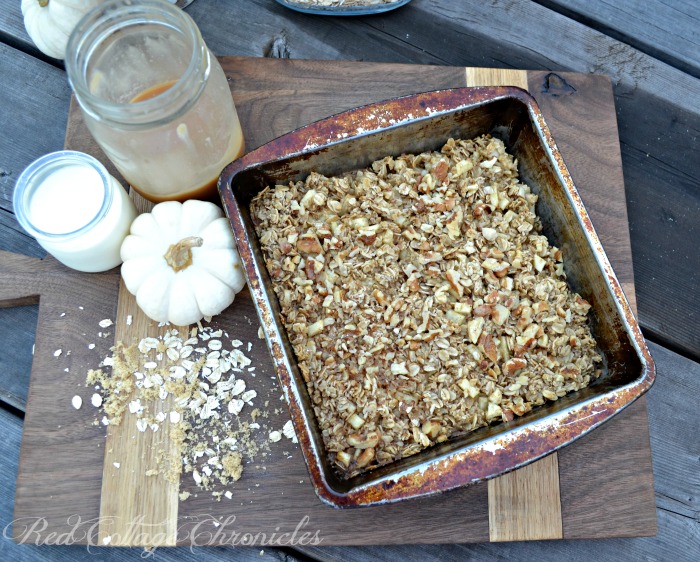 With the official start of fall just a few days away, I decided to pick a comfort food recipe. And since breakfast is the meal I struggle with the most, I picked this easy baked oatmeal.
When reviewing a recipe I try to make it exactly as it given so I can give an honest opinion.
Nothing makes me more annoyed than when I read recipe reviews where people have been very derogatory but have veered so far from the original recipe it is hardly recognizable. Please tell me I am not the only one!
The only thing I did differently than the original recipe was omit the raisins. Just not a raisin lover, and I felt that it really wouldn't change the final outcome.
Since the recipe indicates that it is gluten free it is important to ensure you are using gluten free oats. I always have these old fashioned oats on hand.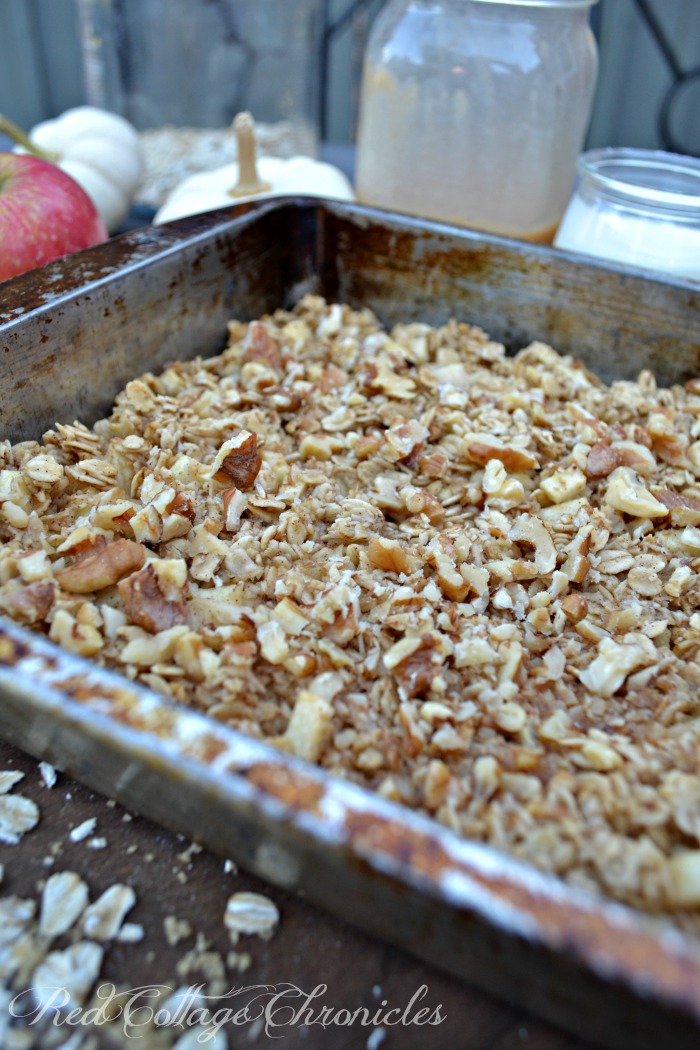 I used a Honey Crisp apple, but any baking apple will do fine. Granny Smith would be delicious too.
Baked oatmeal is an excellent recipe for hurried mornings. It took just minutes to get into the oven, and then I just went about my routine while it baked for 30 minutes.
It was really good just on its' own. Overall it had a sweet, nutty flavour and the best part, it wasn't mushy, which is the one thing that generally makes me stay away from oatmeal!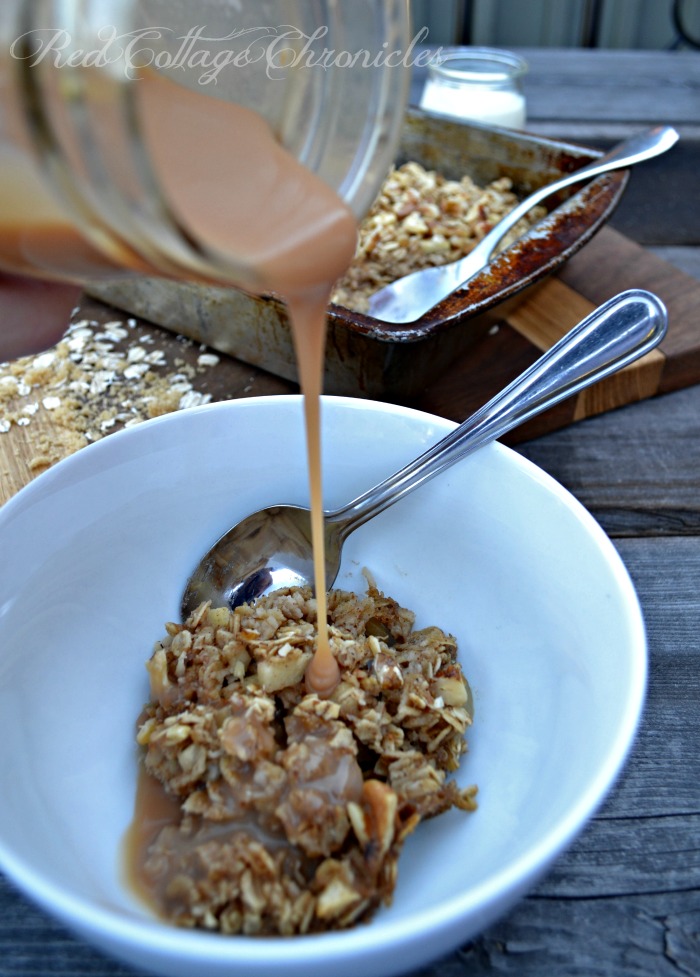 I also couldn't resist drizzling a wee bit of homemade caramel sauce and a titch of cream on top. Oh, Yum! That takes it to dessert level!
If you are looking for an easy, healthy breakfast you can find the recipe for this Gluten Free Baked Oatmeal right here.
You might also like these Oatmeal Breakfast Muffins for an easy grab and go breakfast!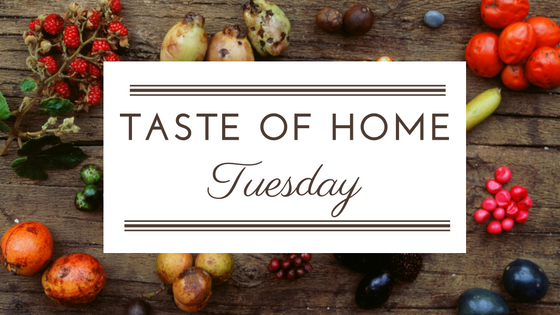 Please be sure to visit these lovely VFE's and see what they cooked up this week!
Ellen from Family Around the Table – Sparkling Cranberry Kiss
Jolene from Jolene's Recipe Journal – Spiced Ginger Coffee
Shannon from Making The Most of Nap Time – Zucchini Cupcakes
Three recipes that embrace the autumn season!
Until next time……