This heavenly peppermint chocolate popcorn would be perfect for gift giving….if you don't eat it all yourself first!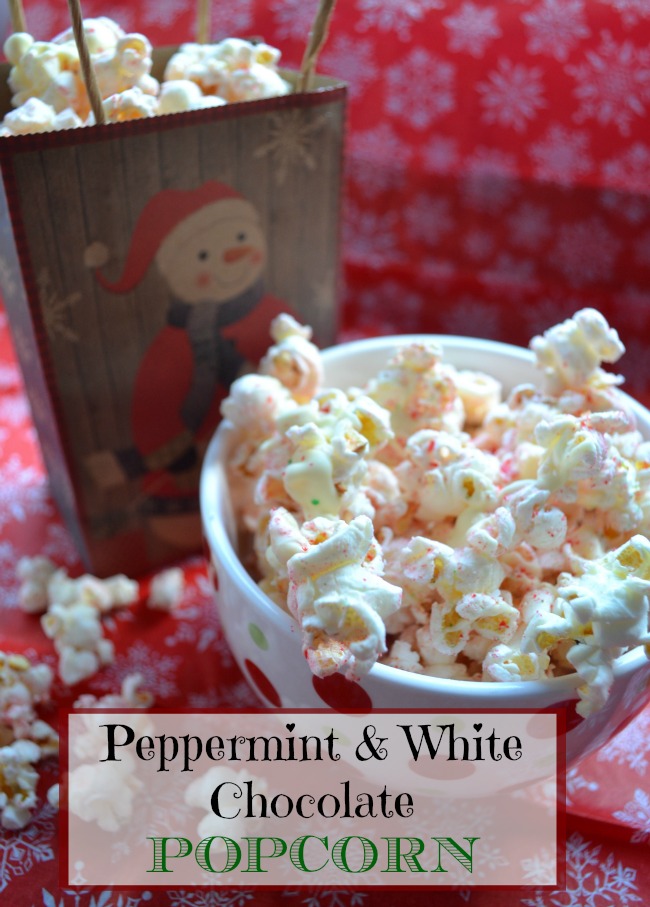 Last year about this time we discovered peppermint popcorn drizzled in white chocolate. I can't quite remember the company who made it and we haven't seen around this year. So we decided to make our own.
Ever since I gifted Tim a Whirley Pop popcorn maker last Christmas it has been put to good use.  
What you will need to make this yummy popcorn
popcorn maker (we used the Whirley Pop, but an air popcorn maker is excellent too)
Fresh popcorn kernels
crushed peppermint candy canes
white chocolate chips, melted over a double boiler for best results
large mixing bowl
parchment paper
vegetable oil cooking spray (such as Pam)
How to make peppermint popcorn drizzled with with white chocolate
For this recipe we simply popped a batch of popcorn and dumped it into a really large mixing bowl.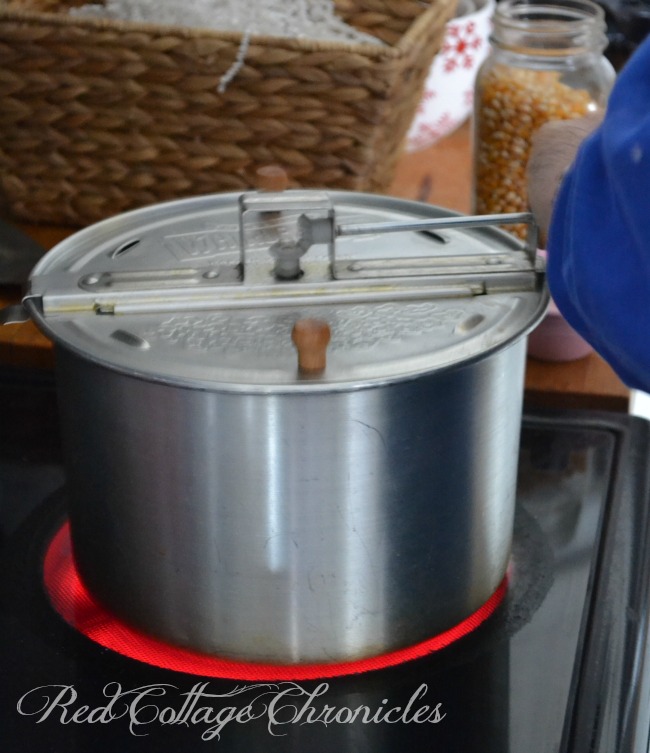 We then sprayed the popcorn with Pam non-stick spray, stirred it up a bit, and sprayed a bit more. We sprinkled with crushed candy cane, turned it over a bit in the bowl, and sprinkled some more!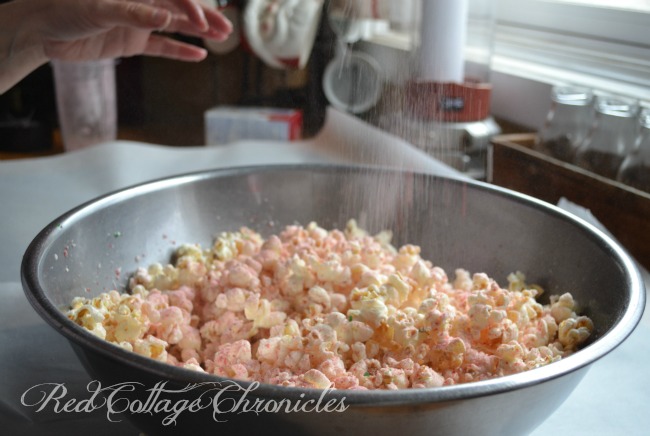 Next we spread the peppermint popcorn out evenly between two parchment lined baking sheets.  Sprinkled just a bit more candy cane.  (Did you guess we really like the peppermint!).  
After melting some Belgian white chocolate chips over a double boiler, we drizzled the melted chocolate all over the popcorn and put each sheet in the refrigerator for about 15 minutes to set the chocolate.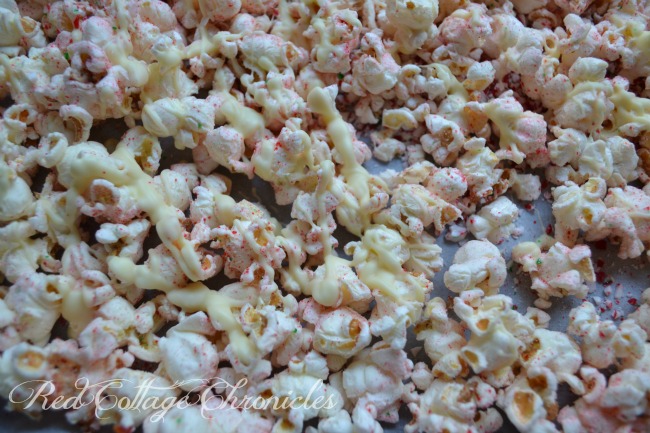 Your peppermint white chocolate popcorn is now ready to enjoy! Or bag it up for gift giving.  So easy and so delicious!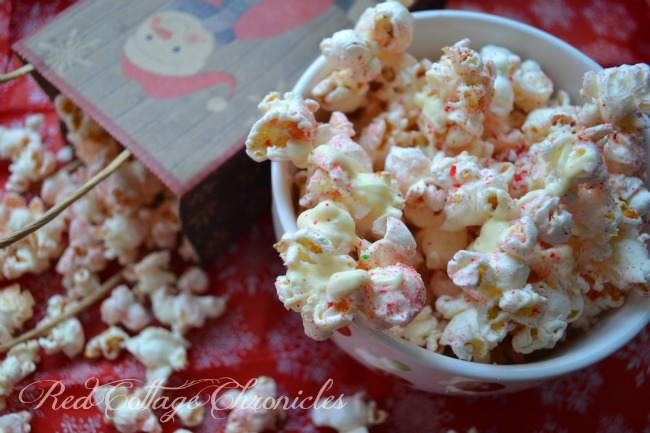 Looking for another festive peppermint and chocolate recipes?
Chocolate Ganache and Peppermint cookies
Easy Peppermint Patty Ice Cream
Double Chocolate Peppermint Frosted Brownies
Until next time….
Maureen
Peppermint & White Chocolate Popcorn
Author:
Prep time:
Total time:
Ingredients
2 tablespoons vegetable oil
1/2 cup popcorn kernels
Pam non-stick spray, butter flavour
100 grams crushed candy canes
100 grams white chocolate chips
Instructions
Add oil and popcorn kernels to Whirley-Pop and process until fully popped (about 16 cups)
Transfer popcorn to a very large mixing bowl
Spray with Pam, stir, and spray again. Sprinkle with crushed candy canes, gently stirring and sprinkling with candy cane until popcorn is fully coated
Transfer to two parchment lined, rimmed baking sheets.
Melt chocolate over double boiler and drizzle over popcorn. Refrigerate until chocolate is set (about 15 minutes)
Divide between cellophane bags and tie tightly or store in a large airtight container and enjoy within 2 days for optimal freshness