Today I am changing things up a bit!  Instead of a sweet treat today I am excited to be getting together with a few of my favorite bloggers for the next several Wednesday to feature our favorite soup recipes!  There is nothing like a hot bowl of soup in the middle of a cold winter.  Quite often our go-to dinner on a busy winter evening is toasted bagels and a big bowl of hot soup.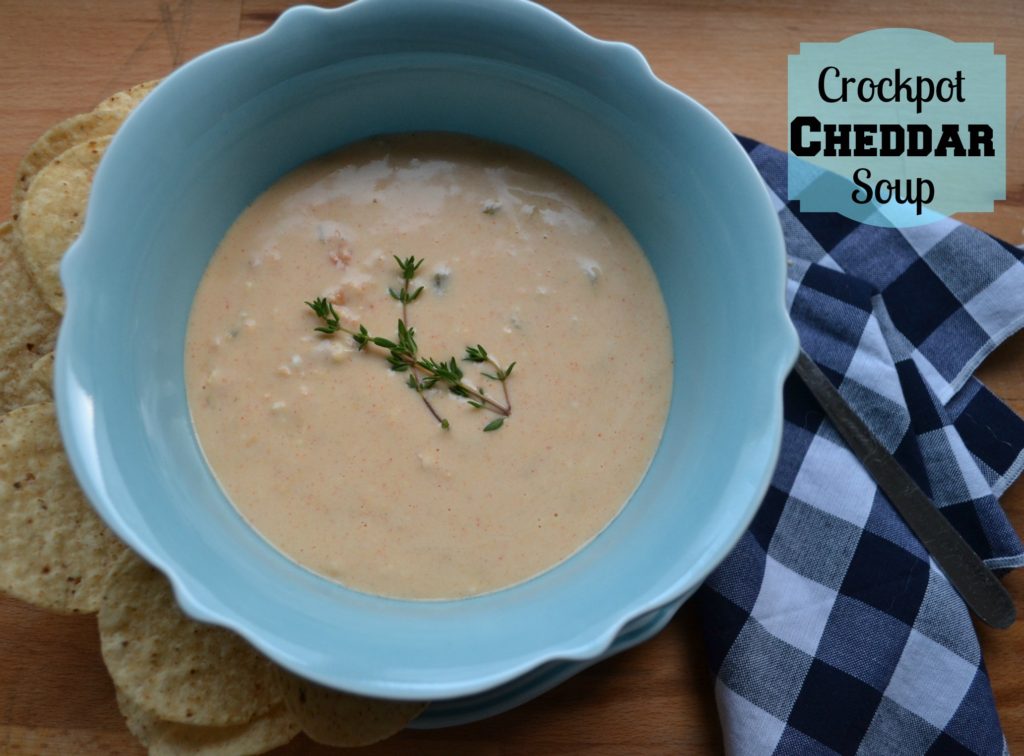 Today I am sharing a fairly new recipe for me, but one that is a HUGE hit with our family!  Slow Cooker Cheddar Soup!  It is easy, vegetarian, hearty and delicious.  The original recipe came from the Crockpot Vegetarian Cookbook.  I switched it up only slight by using all low fat ingredients.  I really don't think it compromises the flavor at all.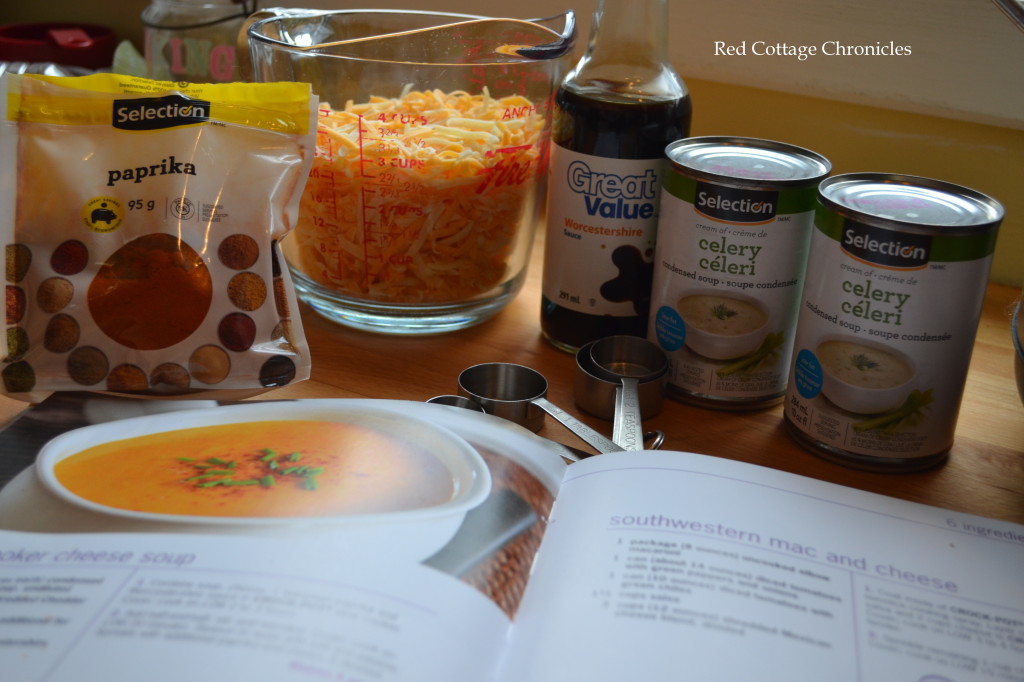 Start by setting the slow cooker to LOW.  Spray with non-stick spray.  Add 2 cans low fat condensed cream of celery soup (I look for low sodium as well), 4 cups of shredded low fat medium (sharp) cheddar cheese, a teaspoon of paprika and a splash of Worcestershire sauce.  Cook for 2 to 3 hours.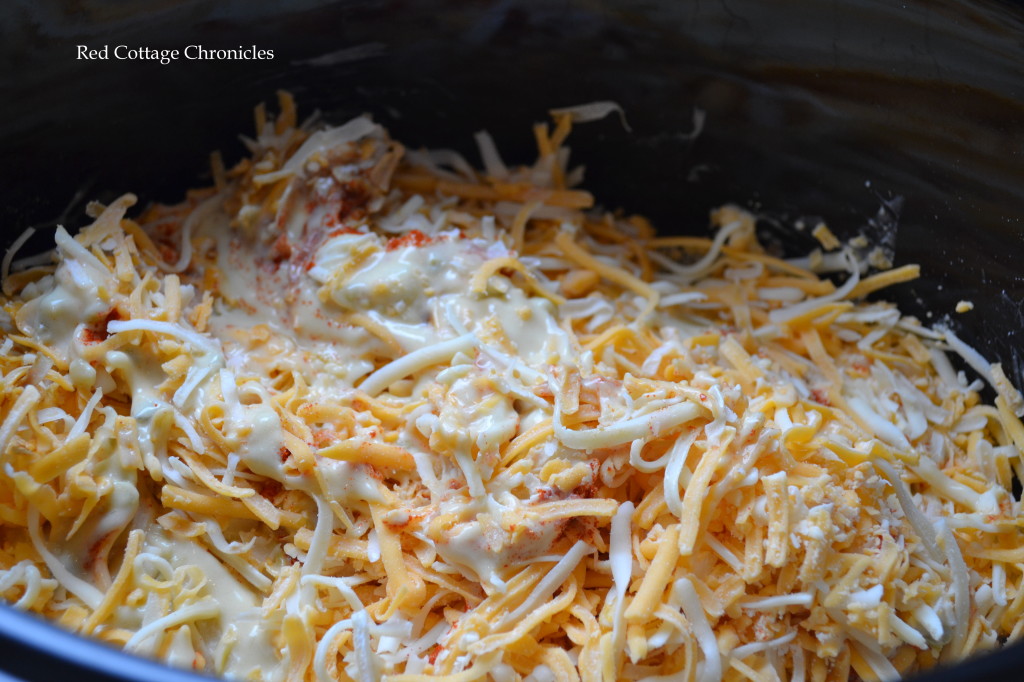 Then add 1 1/4 cups fat free half and half (or 3/4 cup milk and 1/2 cup low fat half and half) cream.  Stir until well combined.  Allow to continue to cook on LOW for 20 minutes.  That's it.  Done like dinner!!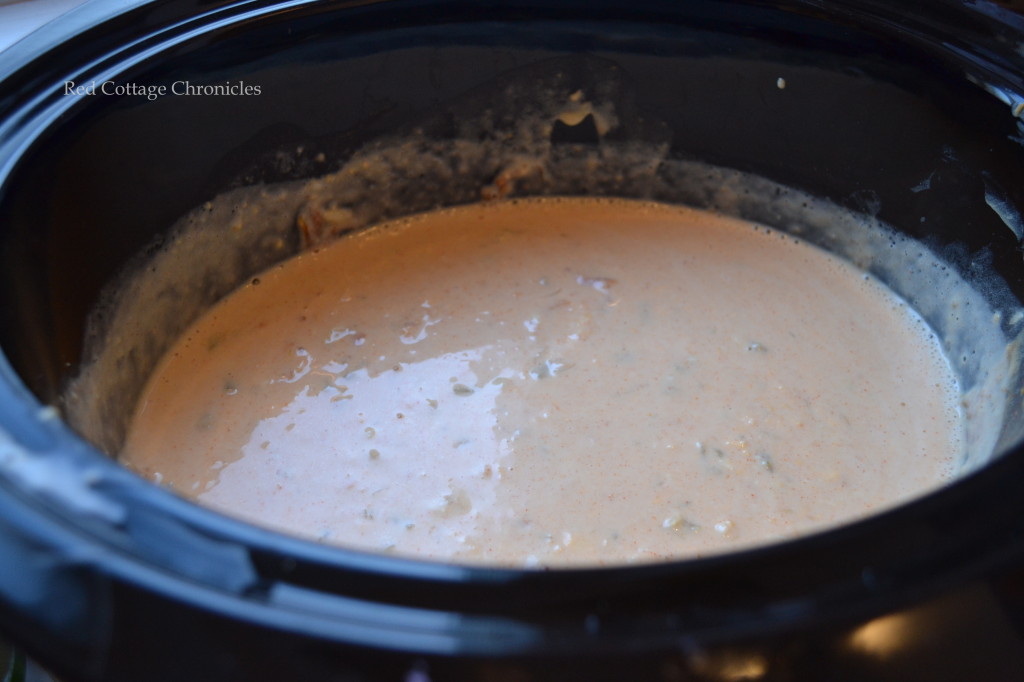 Our favorite way to serve this soup is with tortilla chips for dipping!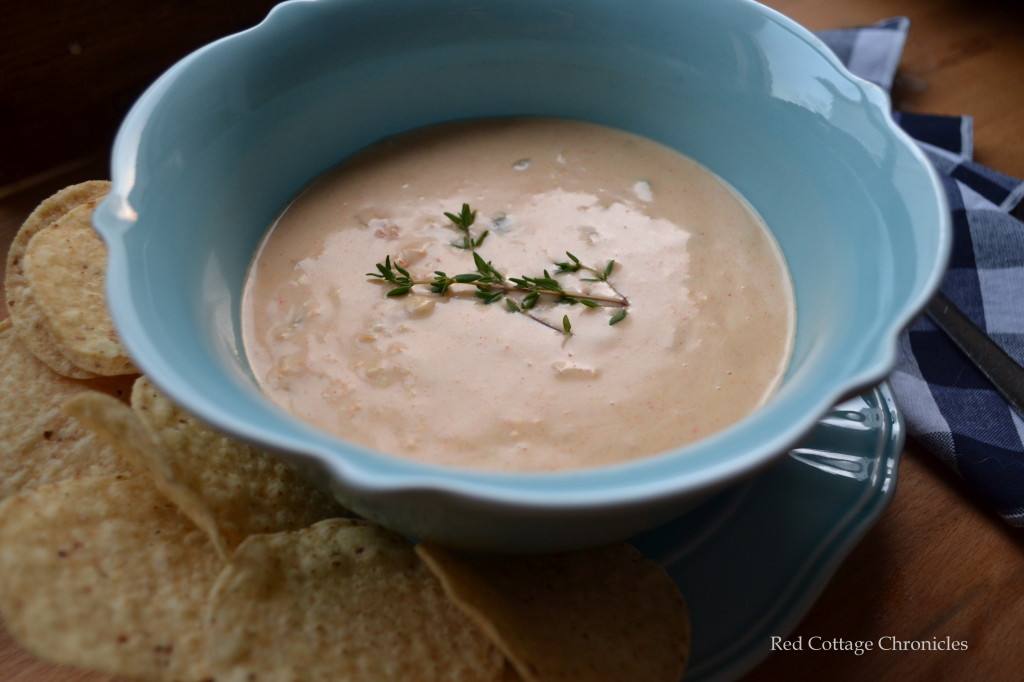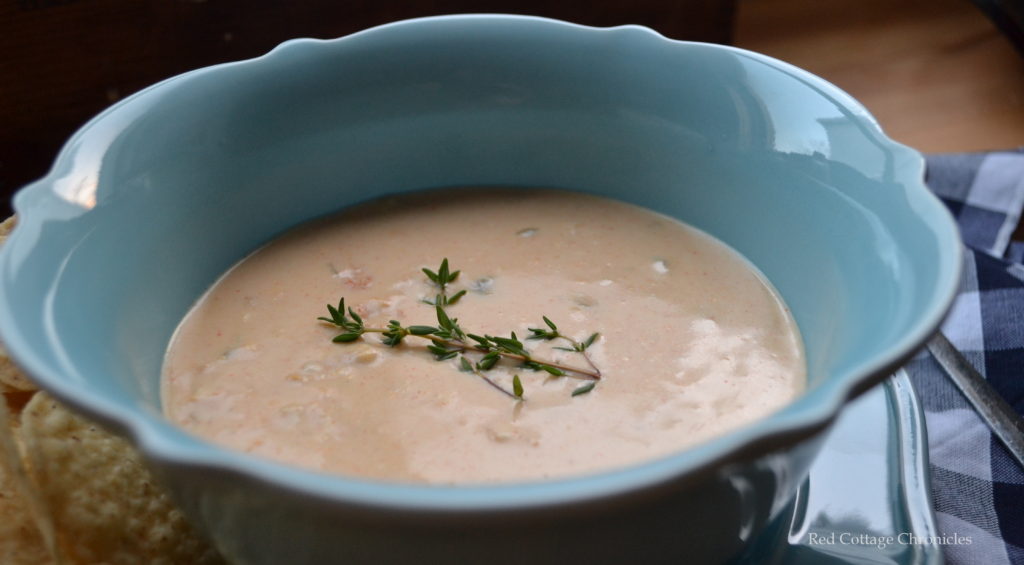 The cookbook also suggests serving it in a bread bowl, which I think is a great idea!
Be sure to visit
Lori at A Bright and Beautiful Life to see her recipe for Sweet Corn Chowder
Leilani at Keeping up with Mrs. Smith is sharing her recipe for Broccoli Cheddar Soup
and Kim who is featuring Tortilla Soup
Enter your email address to subscribe and get notification when a new post goes up at Red Cottage Chronicles!
Enter your email address:
Delivered by FeedBurner